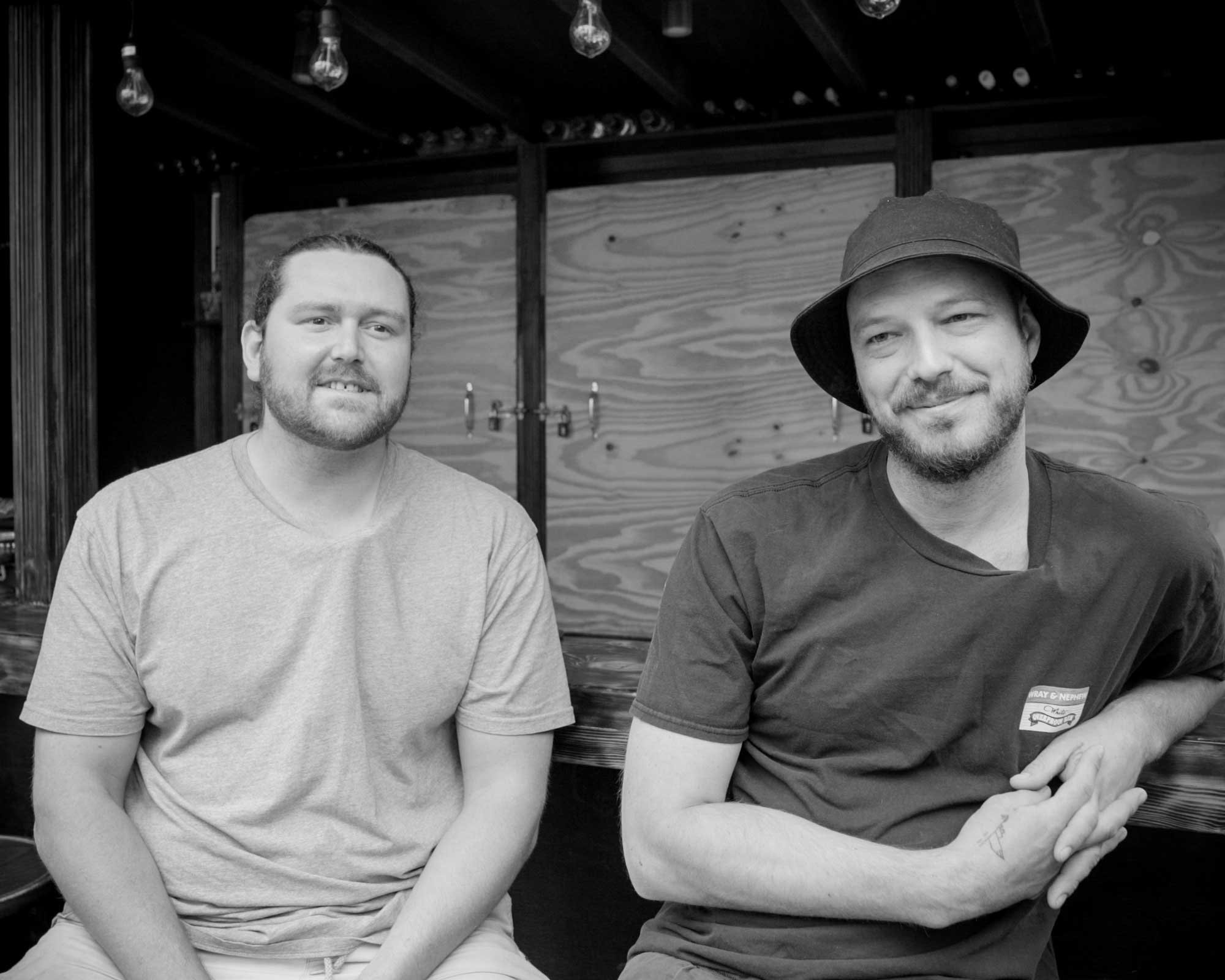 "We can't really worry about anything apart from the customer that's right in front of us," says Dre Walters from Old Mate's Place.
It's a wet and grey October morning in Sydney, as we emerge — once again — from lockdown.
How many days was that?
While it's far from the longest lockdown the world has seen, and not the most draconian, I'd wager it was one of the more unexpected. It's a little hard to recall now — do you remember the Before Times? — but before this lockdown began you could be forgiven for feeling that Covid had been largely beaten, was under wraps, that the government was on top of things.
Turns out no-one knows anything.
I'm hopeful that things won't spiral out of control again. I'd be more confident if all our kids were vaccinated, if our nurses and doctors had more resources. There is still a lot of uncertainty out there. It isn't going away.
What will this week look like? What will the bars look like? Will there be a big bounce back into the bars, or is that uncertainty going to stop people from getting too close to one another? It's hard to say. Maybe the weather — it's supposed to rain all week — won't help, or maybe it'll encourage people away from picnics in the park and into bars.
I spoke to a few bartenders and bar owners on Friday about what they hope this week will look like. Some of the people I spoke to think it'll be a great reopening, with people keen for a drink and out in numbers. Others,  like Chau Tran and Bryce McDonough from Burrow Bar, are excited to see their regulars again, but are taking a cautious approach and not getting their hopes up just yet.
"I don't expect it to be quite so like Liberation Day as last time," says McDonough. "I think we're all aware that these freedoms are very tenuous and could be retracted at any point."
They're mindful of the fact that, while we can go to bars and restaurants once again, it's not open slather; there is still a pandemic on and many people will continue to work from home.
"We're not banking on people returning back to work, I think it's going to be booked-in or thought-out nights out," says Tran. "People celebrating things, people wanting to catch up with friends."
That's something that Dre Walters and Daniel Noble, down the street at Old Mate's Place, are also aware of. They are surrounded by office towers, most of which sit nearly empty, but they know there's little they can do about it.
"We can't really worry about what's happening in the city in offices, we can't really worry about anything apart from the customer that's right in front of us," says Walters. "As long as — and this has been our mantra forever — as long as that customer in front of you is having a good time, and we make sure that the little things like the water is full and they've they've got a drink in their hand, that's the only thing we can really worry about."
That's the approach of Tran and McDonough, too. They are, after all, opening Cash Only Bar & Diner to the public for the first time this week (we previewed the place in this video here back in June). The lockdown got in the way of their launch earlier this year; they won't be wasting any time getting the doors open this week.
"This is something we really believe in, we want to do it to the best of our abilities and that means taking a risk," says McDonough. "And if it doesn't work then alright, fail better next time. We're not going to hedge our bets on [Cash Only], we're going all in, we're making sure that we do it right and if we get locked down in three weeks then we'll make sure we do it all right again in four months."
And that might just be the upside of this pandemic environment we're in. The bar owners who make it through will have done it the hard way, and maybe that helps them in the long run? I don't know. I do think, though, that it makes the wider drinking public more appreciative of their bartender, their local, their favourite cocktail bar — and I hope that continues.
So I will be stopping into some of my favourite bars today. I'm often happiest when I'm in bars talking to bartenders about bartendery stuff, and we've got a lot of catching up to do.
To help you make your own list of bars to visit, we've got a map on Boothby of all the bars we know of opening today (there's about 18 of them). There are more bars opening tomorrow, and Wednesday and Thursday and... you get the idea. Take a look, take a note of their booking system (or lack thereof) and make some plans.
See you at the bar.