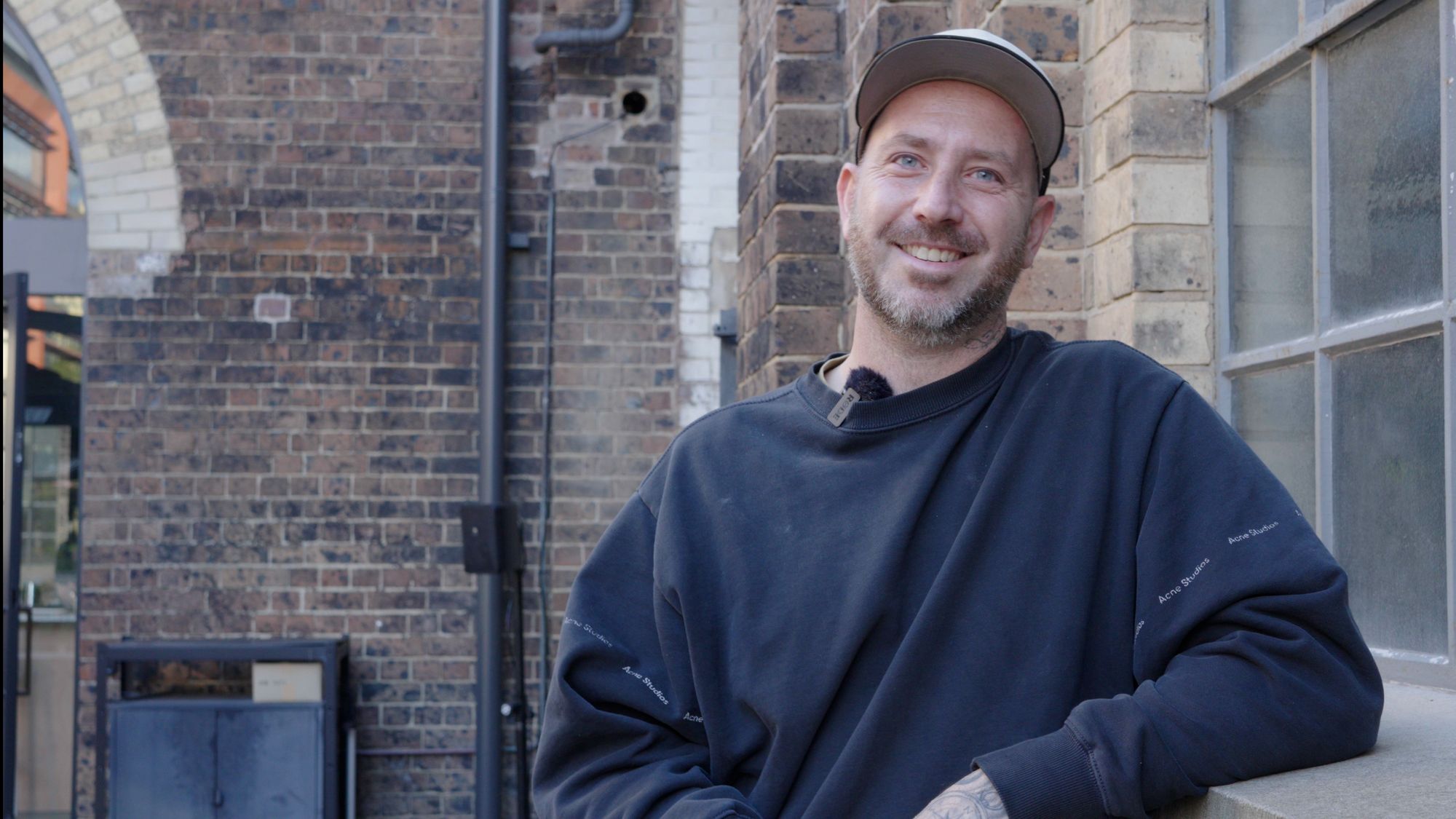 Chicken feet and beetroot wine have never tasted so good.
You could be forgiven for thinking that Matt Whiley's Sydney bar, Re, has been around longer than it has. Despite opening in April of 2021, it has won awards, landed at 46 on the World's 50 Best Bars list in 2021, and sparked conversation about what really makes a bar sustainable and what we do with all our waste ingredients.
When Re opened, it was billed as the world's first permanent no-waste bar. "The idea is recycle, reuse, repeat, repurpose. The whole process is repurposing," Whiley told me at the time. They would source produce from markets and growers which despite being fresh and flavoursome, would otherwise be destined for landfill, and process it in the bar to create some very tasty drinks.
Now, two years in, Whiley and his bar manager Matt Dale are launching a new menu with a new concept behind it. It's called the 10x10 menu, and the basic idea is this: they're taking 10 of the most commonly wasted items across the world, working with each of them as an ingredient, and creating 10 new recipes from every ingredient in the process. They'll end up with 100 recipes, which they'll then share with the wider world.
"We're going to turn each of those 10 ingredients into 10 more ingredients, but not in the way that you would normally make an ingredient," Whiley says. "I don't want stuff that we've done before. I want [our bartenders] to turn an ingredient into something that's never been done before as a different flavour profile."
What are those 10 most commonly wasted ingredients? Bread, dairy, bananas, rice, chicken and eggs, leafy greens, apples, tomatoes, seafood shells, and root vegetables.
"We've done a lot of research into what's wasted and where it's wasted and why it's wasted," says Whiley. "They're all things you feel you would expect — the things you eat the most."
"It's probably the most radical menu I've ever thought about or wanted to do," he says.
And it comes as a reaction to how the bar's original mission — to reuse, recycle, repurpose — has evolved.
"The idea came about because we've not been as sustainable as I wanted us to be," he says. "Getting fresh produce that's waste into the building has been challenging because of staff shortages. So how do we make Re what Re's supposed to be? And it was like, we limit everything that comes into the building and we control everything. I think we've become more creative with restrictions as well."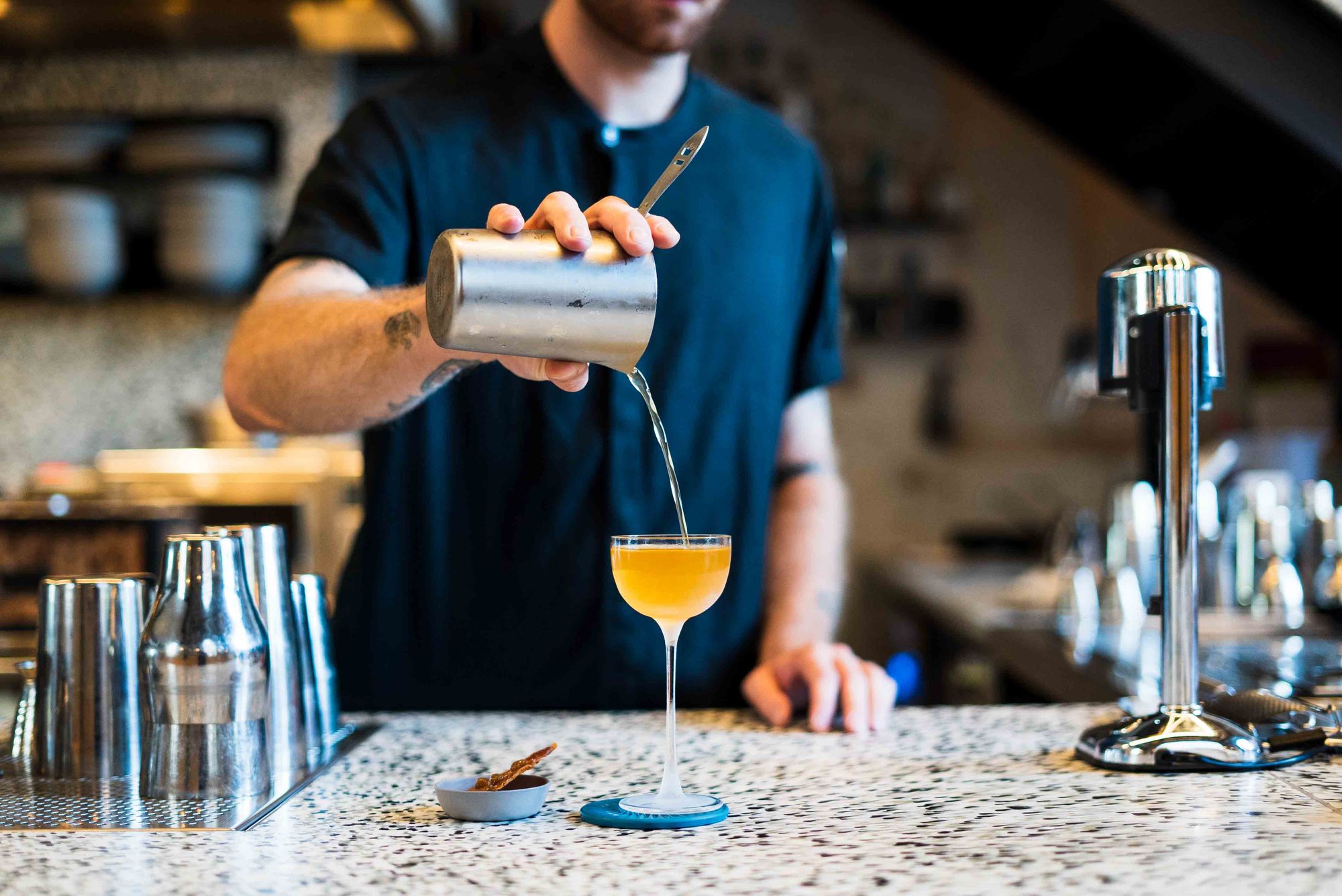 Take the drink using chicken as an ingredient. For that one, bartender Samuel Cocks says that they take chicken feet and use them to make a caramel which goes into a drink which is served up, along with Ketel One vodka, muscat, black garlic vinegar, and cascara. It is a drink rich in flavour and umami and just enough acid to cut through, and pairs well with the crsipy chicken skin garnish. It makes you wonder what Whiley and company would do if they got their hands on a chicken shop.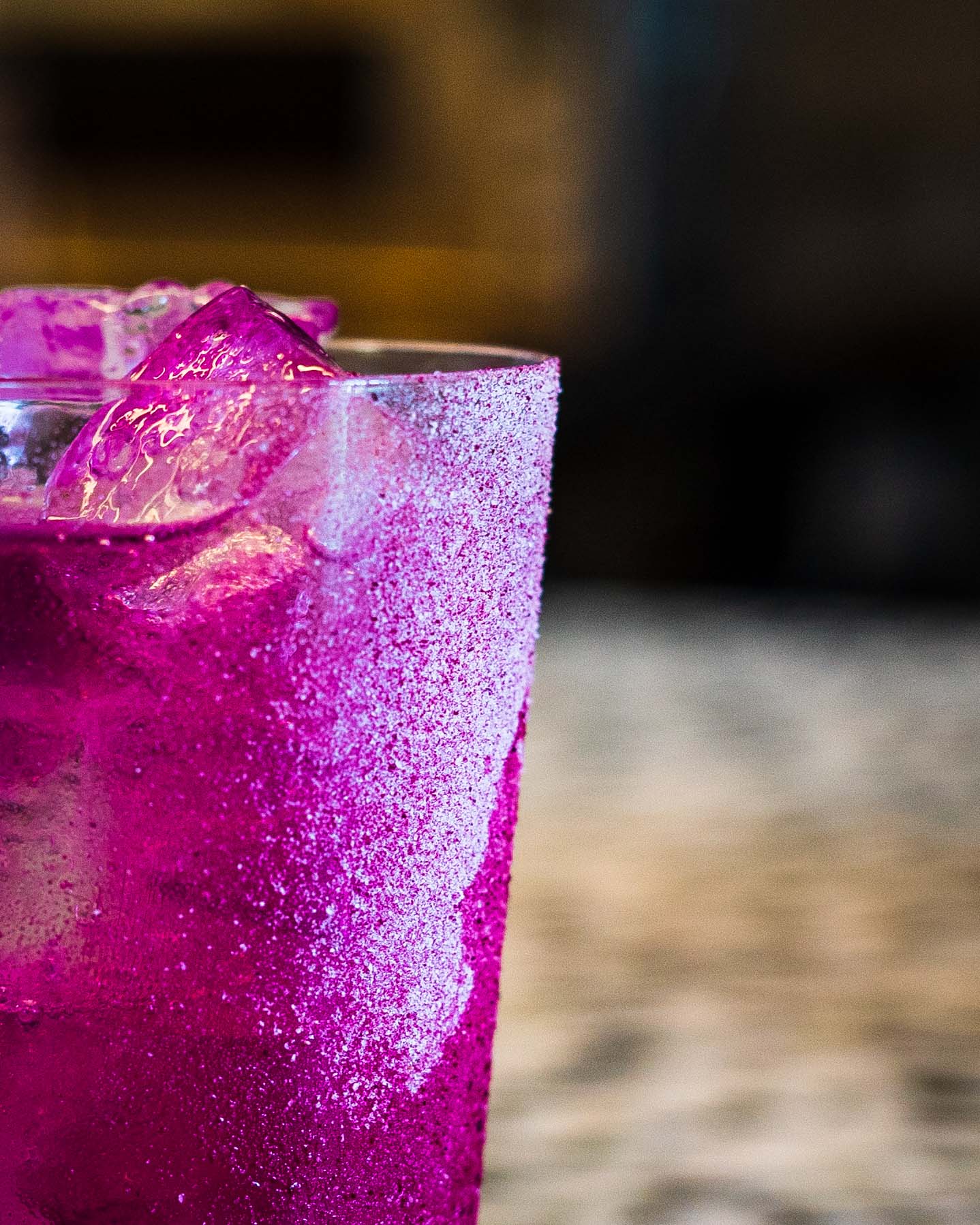 The Leafy Greens drink employs an infinity leafy green distillate, beetroot wine, Ketel One vodka, a cheese whey garum, and horseradish cream cheese (it's one for those who like the earthiness of beetroot, which I do).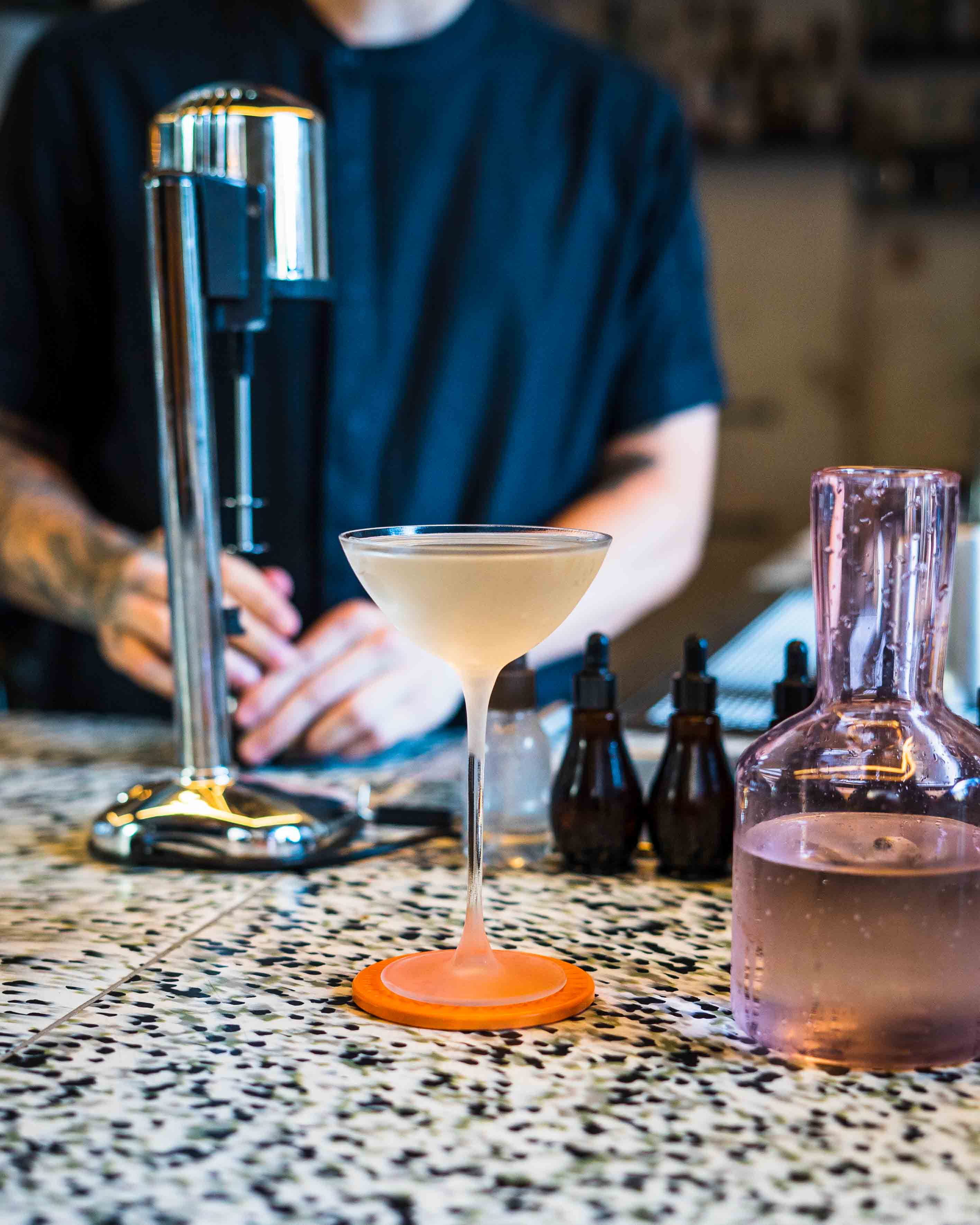 The Tomatoes cocktail, which was my favourite of the drinks I tried, takes that staple ingredient and creates a tomatoboshi — similar to how umeboshi is made, by packing the fruit with salt to create a sour, salty ingredient — and pairs it with Tanqueray gin and koi-cured banana skin vermouth. It's very tasty stuff.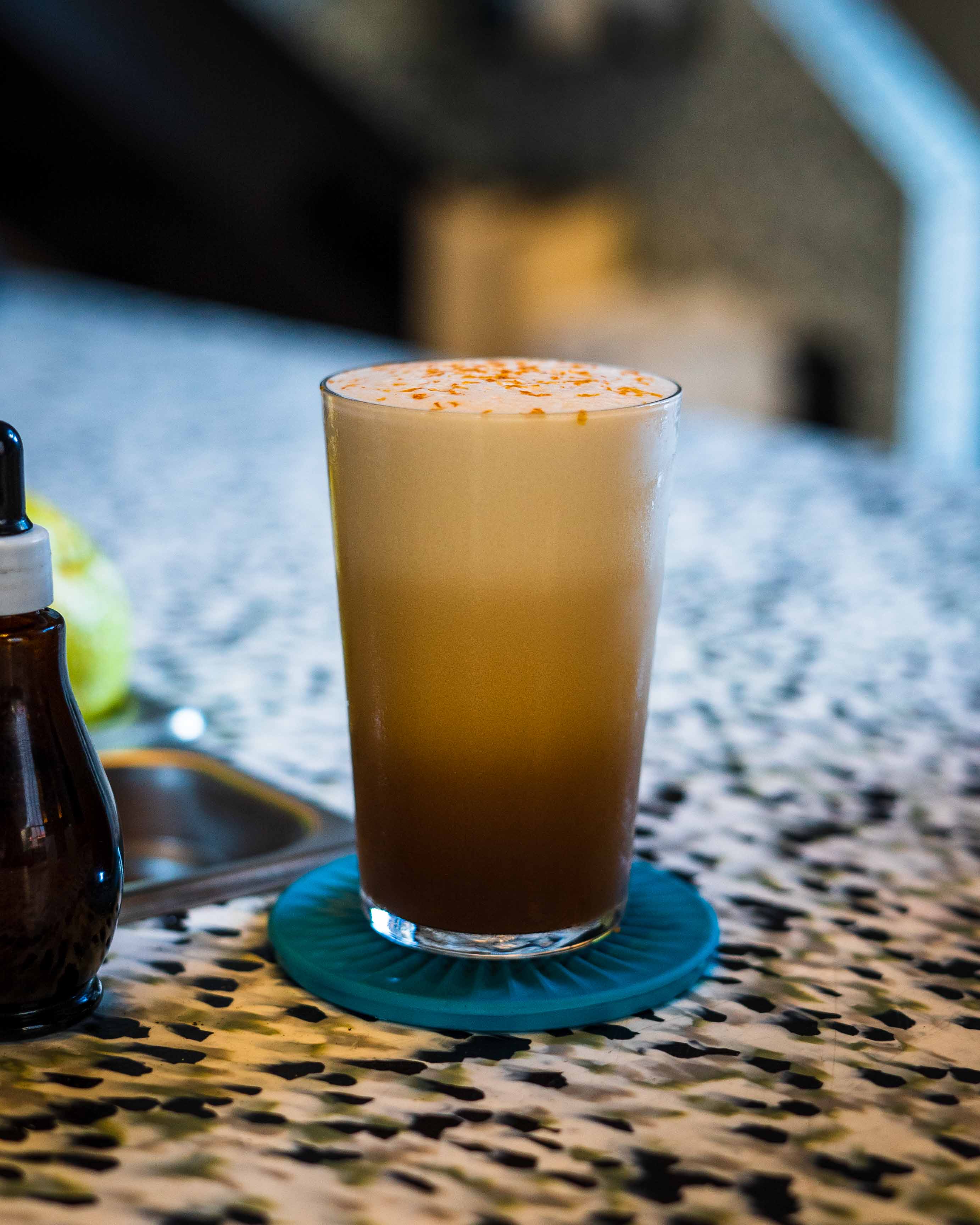 Then there is Re's answer to the question: can I have an Espresso Martini? is the cocktail based on Root Vegetables: hay-smoked Ketel One, Mr Black X Re Coffee Liqueur, caramelised carrot, and potato coffee. It's delicious — the kind of drink you could drink all day.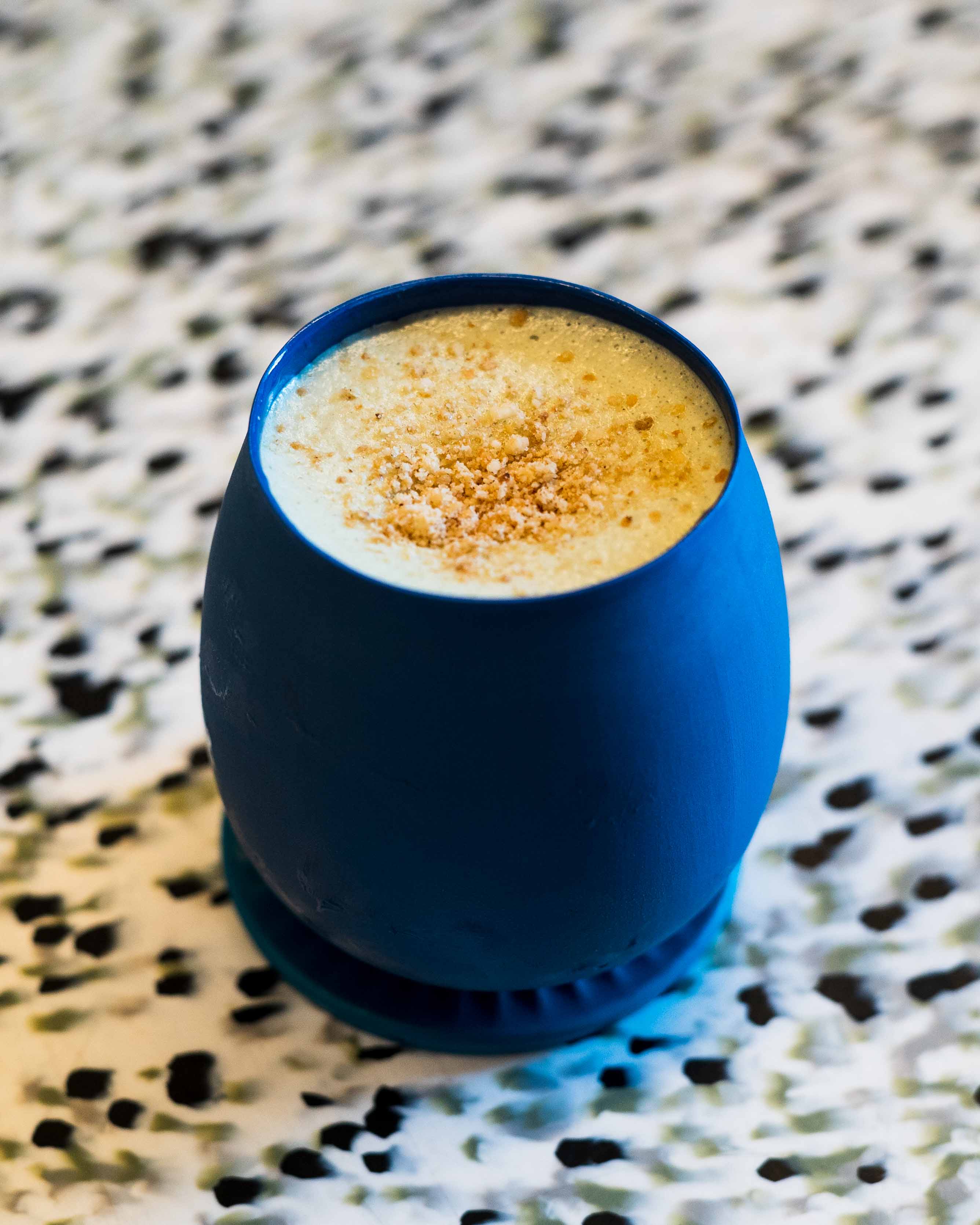 There's also a drink called Bread, with wattle seed, cacao husk, bread milk, bourbon and a pumpkin seed espuma on top; it's one that really layers on the flavour.
And though the Bread drink is one of the drinks on the list that — whilst using innovative techniques and ingredients — reads to me as a more accessible drink, Whiley acknowledges that some people just ain't going to go for a drink that lists chicken feet as an ingredient.
"We do have a selection of classics on the menu that that cater to a different audience," he says. "We don't want to alienate anyone — after all, going to bars is about drinking nice shit and having a good time isn't it?
"I battle with doing things that I think people want and doing things that I want to do. And I'm constantly trying to walk that tightrope."
Based on the drinks I tasted over the weekend — the umami-rich chicken feet drink included — that's a tightrope Whiley and his team are navigating successfully.
Re's latest list is in the bar now, and Whiley reckons he'll get a good run from the concept. "I don't see us changing those ten ingredients for the next year," he says, but the drinks they go into on the menu will change.
"The idea is that it evolves over time as we get better at working with the ingredients," Whiley says.
You can find Re at Shop 8/2 Locomotive St, Eveleigh, online at wearere.com.au, and on Instagram via @_wearere.