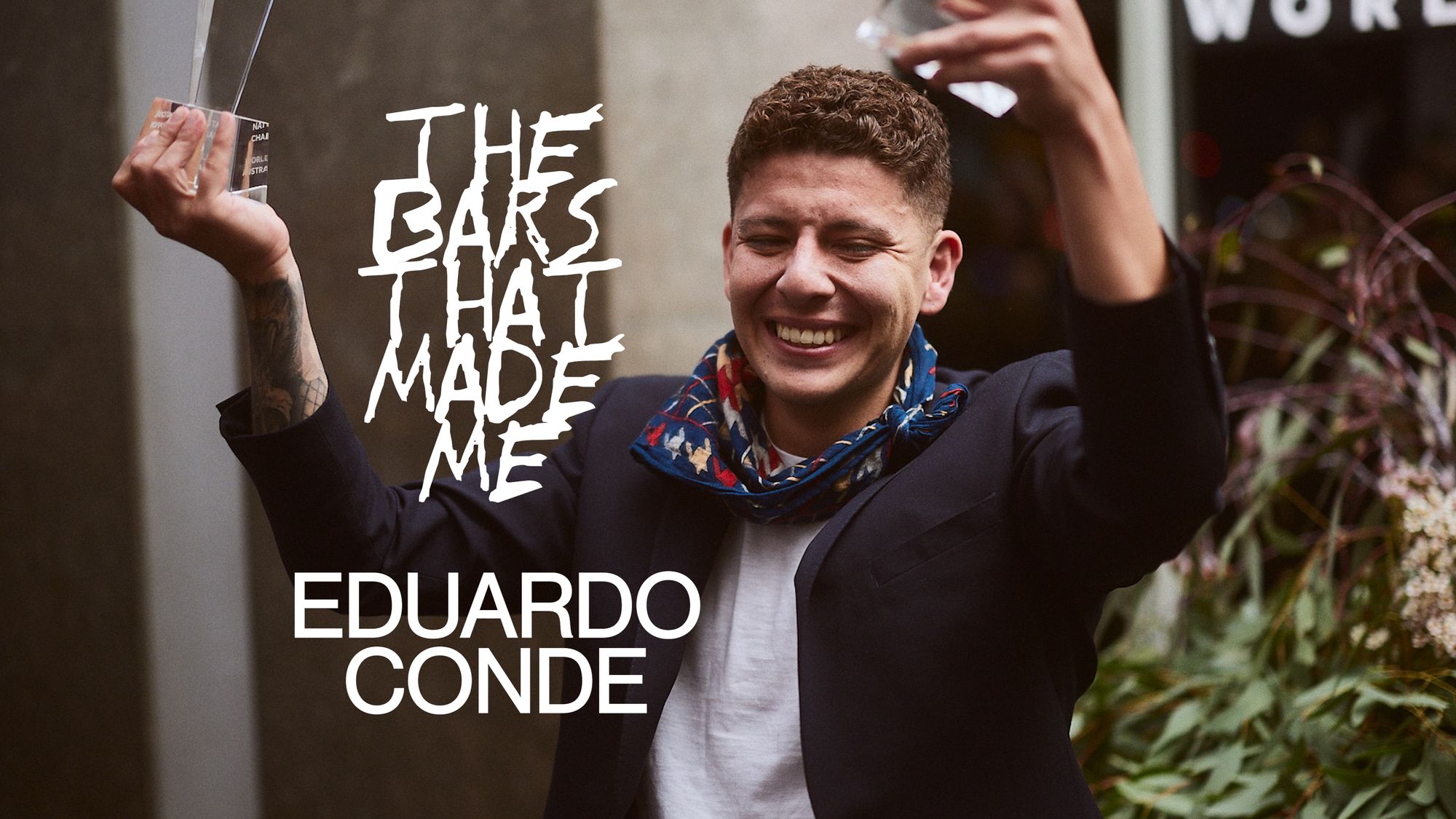 Five minutes with the humble, hospitable national champ from El Primo Sanchez.
MADE POSSIBLE BY

If you've met Eduardo Conde, you'll know why so many people in the Sydney bar scene were over-the-moon-excited for him to win Diageo World Class Australia Bartender of the Year 2023 earlier this month.
Eduardo is the general manager at El Primo Sanchez in Paddington in Sydney, and also responsible for the drinks next door at Oxford House — so he's a busy guy. But he's also humble, passionate, and generous of spirit — and happens to make some smart and delicious drinks, too.
Whether it's the spritzy highball numbers, tapped for quick service at El Primo Sanchez, or the Primo Margarita that is layered with flavour, it's clear that Eduardo is operating at the height of his powers right now. The proof was shown in his World Class Australia win.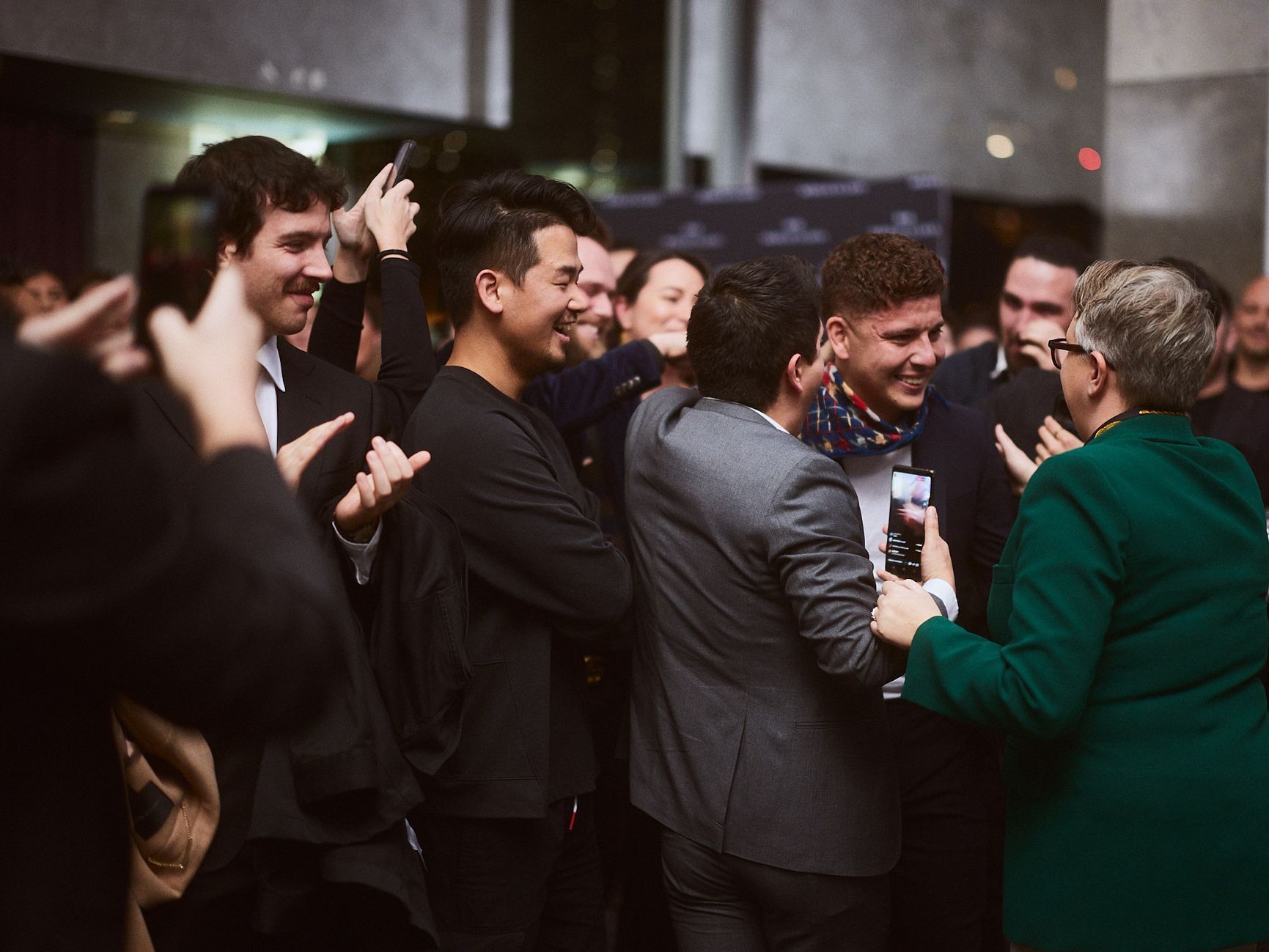 But it's that generosity of spirit — the hospitality thing — that strikes me most whenever I see him. So it was wonderful to see a room of supporters get around him to celebrate his win, because winning Diageo World Class Australia is no small feat and doing so can change a bartender's life.
That's what we talk about in the chat below, I interviewed Eduardo the morning after the big win — you can read his World Class advice below, and in the video here he talks about the three bars that shaped him and what he's learned.
How does it feel to have won last night?
I'm still in shock, I think. Yeah. There are no words — it's pretty incredible. And I cannot complain.
How many times have you been in the final?
This is my second time in a row.
So how did being there last year help you prepare for this year?
Yeah, I won't lie. I think it definitely helped calm my nerves. Last year was very tough as well but I think what I saw last year and this year, it was very similar in terms of competition and everyone was very nice to each other. So that also helps a lot. A lot of friendships, which is the best thing about this competition.
But yeah, I feel more comfortable this time for sure.
Can you describe that feeling last night when your name was announced?
It just happened so fast, and then I had, like, 10 people around me, just jumping with me, which is unbelievable. It was amazing. I wasn't expecting it. And it was a great, great feeling.
It's a long process, about four months?
Yes, around four months.
Can you walk us through how you got to the final?
To be completely honest with you, because it's a very tough competition and you always want to give your best, this year I was like, I don't think I'm going to do it. I'm getting busier with work and everything, but I saw a lot of intention to enter from a lot of people at work. So I said, okay, I'll help you, let's do this. And I eventually started doing the first round and we did it together. So the first challenge was with Tanqueray No. Ten, and it was basically to make a twist with Tanqueray No. Ten. And I did my guilty pleasure, which is a Lychee Martini — a very tasty drink with with Tanqueray No. Ten.
And lychees are back, too.
Yeah, exactly. I love it. So why not? Then for the second challenge, it was Ketel One Garnished with Good. To be honest, that was probably the toughest challenge I have ever done in my life. But it was also the most rewarding because I was able to connect with a lot of people, and I took inspiration in what we do at Primo and in the workplace, which is making sure that people that come to Australia feel adapted. There are a lot of people that come from overseas, who want to start working in hospitality. That was my idea, helping them with that.
And I made a Ketel One drink, a Milk Punch but served warm with toasted buckwheat, Ketel One, and some chocolate, and took inspiration from places in Australia. We went to local chocolate places, we went to Nomad for some beers and that's where I source my ingredients to make their Ketel One drink.
Very cool. Tell us a bit more about your Garnished with Good program. What's the idea?
So we called it The Butterfly Society, and I took inspiration from the monarch butterflies that basically travel from Canada through Mexico to more tropical weather during winter. And they all work together to make sure they make it they're safe.
So I took that as an inspiration to, I guess, make sure people feel adapted. I've been lucky enough to be here for almost 10 years and like, it's not easy. I just try to do my best to help people that arrive here and make sure they feel comfortable and happy.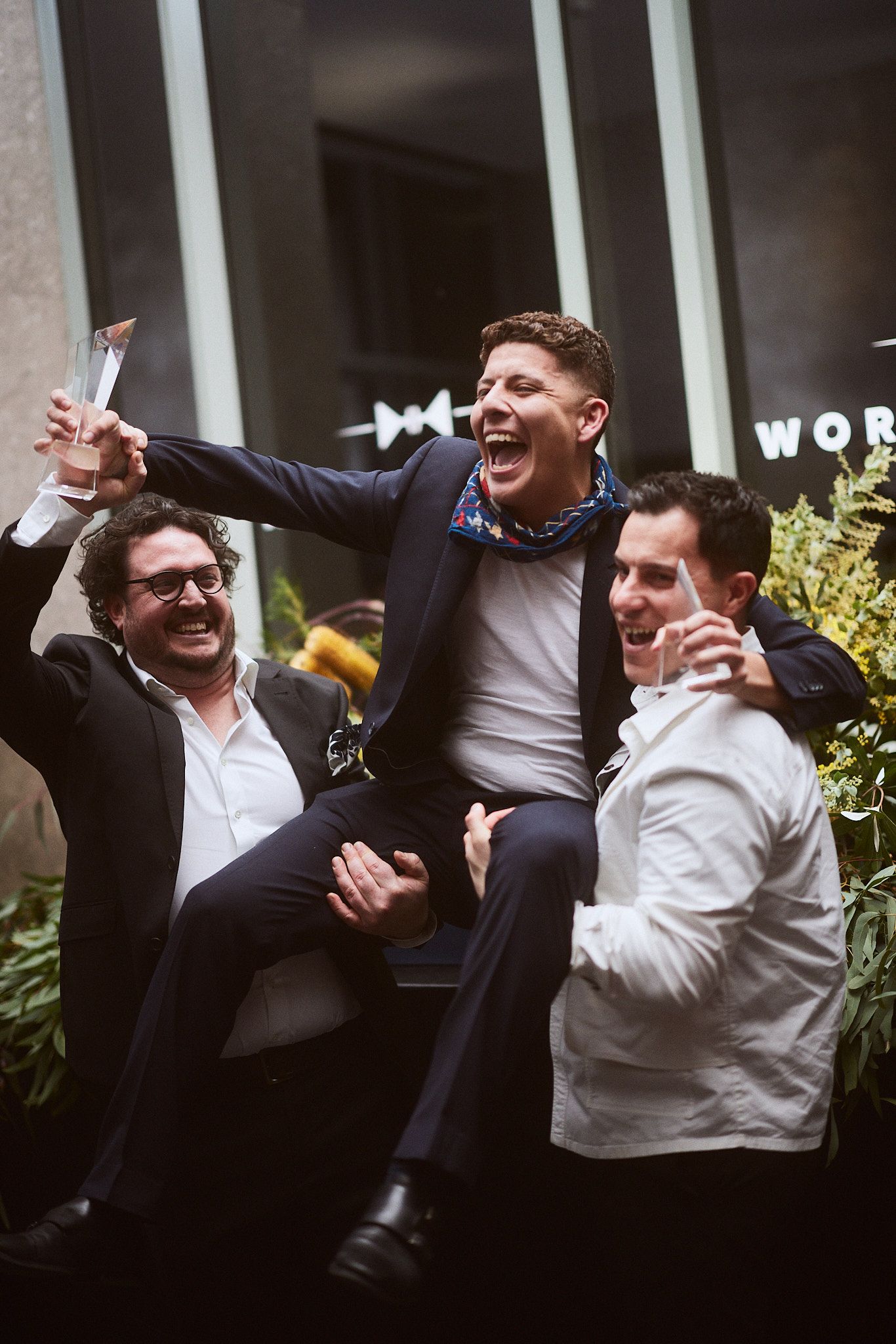 And then what happened?
This year was very different to last year because last year I put all my energy and everything [into the competition], and this year — I don't want to say I relaxed, but now that it's done and dusted I feel like I was just more confident. You know, you don't realise until you get there.
So when I was named top five, it was like, okay, here we go again. So let's give it our best. It's funny, only one person wins, but there are a lot of people behind [you]. I felt all the support right away from, from the announcement of top five. Martin [Hudak] and Stefano [Catino] were very helpful, the whole team and pretty much the whole Maybe Group were always there in public, always supporting me as well, so I cannot complain.
What does it feel like to go represent Australia in Brazil this year, in the global finals?
I feel very confident. I feel like the Australian finals, from what I've seen — and even having having the [global] finals here last year — here it is really hard. The level of competition is intense, so going to Sao Paulo it's good, I've already lived overseas, I know the challenges that I could face, so I feel confident that I can come in pretty good. And I have a very supportive team.
What advice do you have for anyone wanting to enter World Class next year?
Look, just read the brief. Ask a lot of questions. Take the risks — it doesn't matter if you're new in bartending or you've done this a million times, you can only get better at it. It's good. The number of good things that can happen to you are incredible. There's no wrong thing [that comes from] doing it — you only get good things from trying. Finding friends, and the support you get from doing it, and challenging yourself and pushing yourself is great. I enjoy it every single time that I enter.