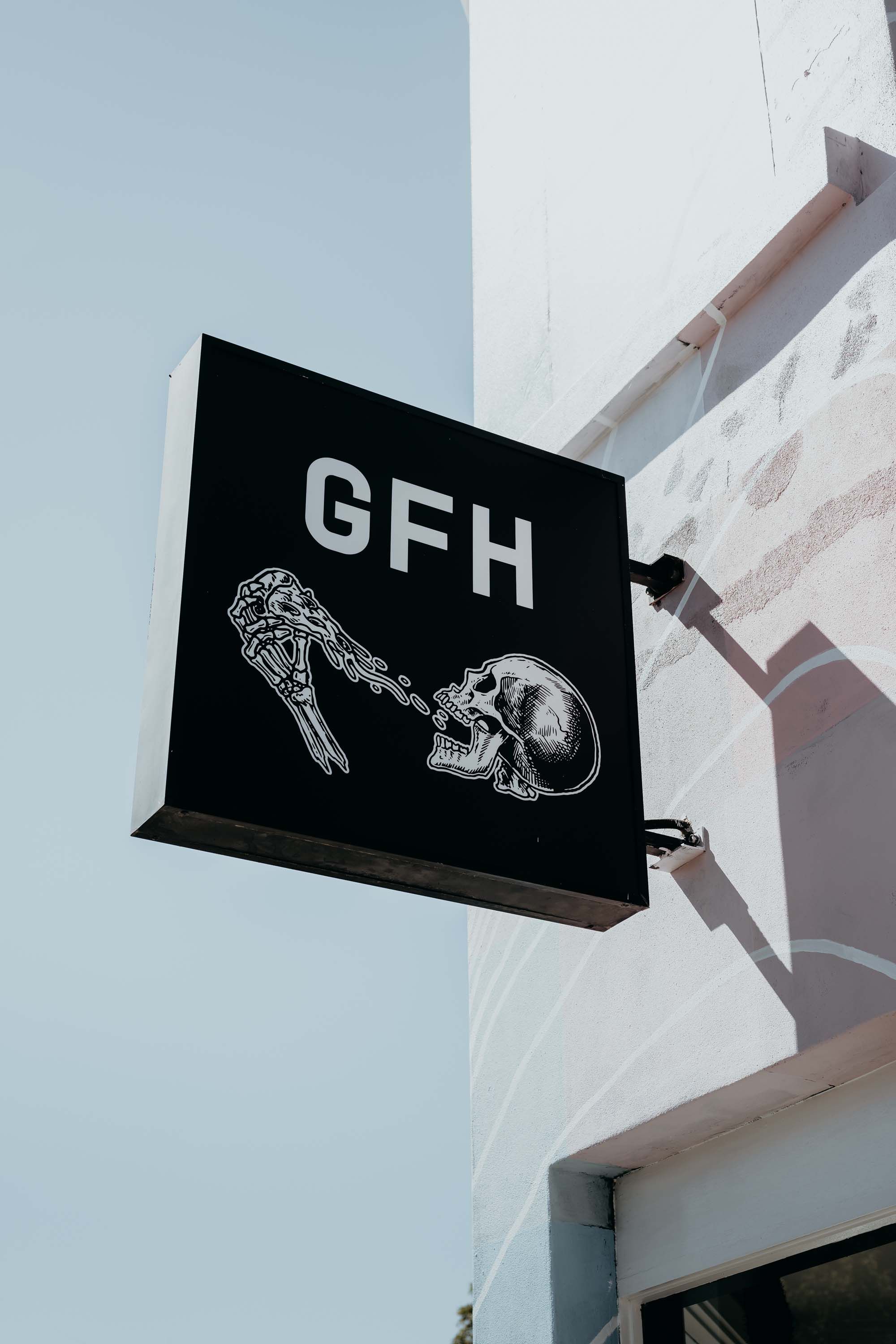 South Melbourne's Golden Fleece Hotel is a striking two level bar with good times on offer.
South Melbourne has got a little hit of the Aegean with the opening of Golden Fleece Hotel late last year. The two level venue brings together Greek island vibes, modern Mediterranean food, cocktails, and a high-end nightclub party vibe, says general manager James Burchett.
You may know Burchett from his time spearheading the drinks at Lover on Chapel Street in Windsor — we've featured his drinks, like this blood orange take on the Corpse Reviver cocktail, before.
Burchett has now teamed up with the guys behind Two Wrongs, Isaac Constantine and Zachary Riggs, to give a South Melbourne hotel a new lease on life.
Golden Fleece Hotel is the striking result. "We want to stand out and make a statement," Burchett tells us.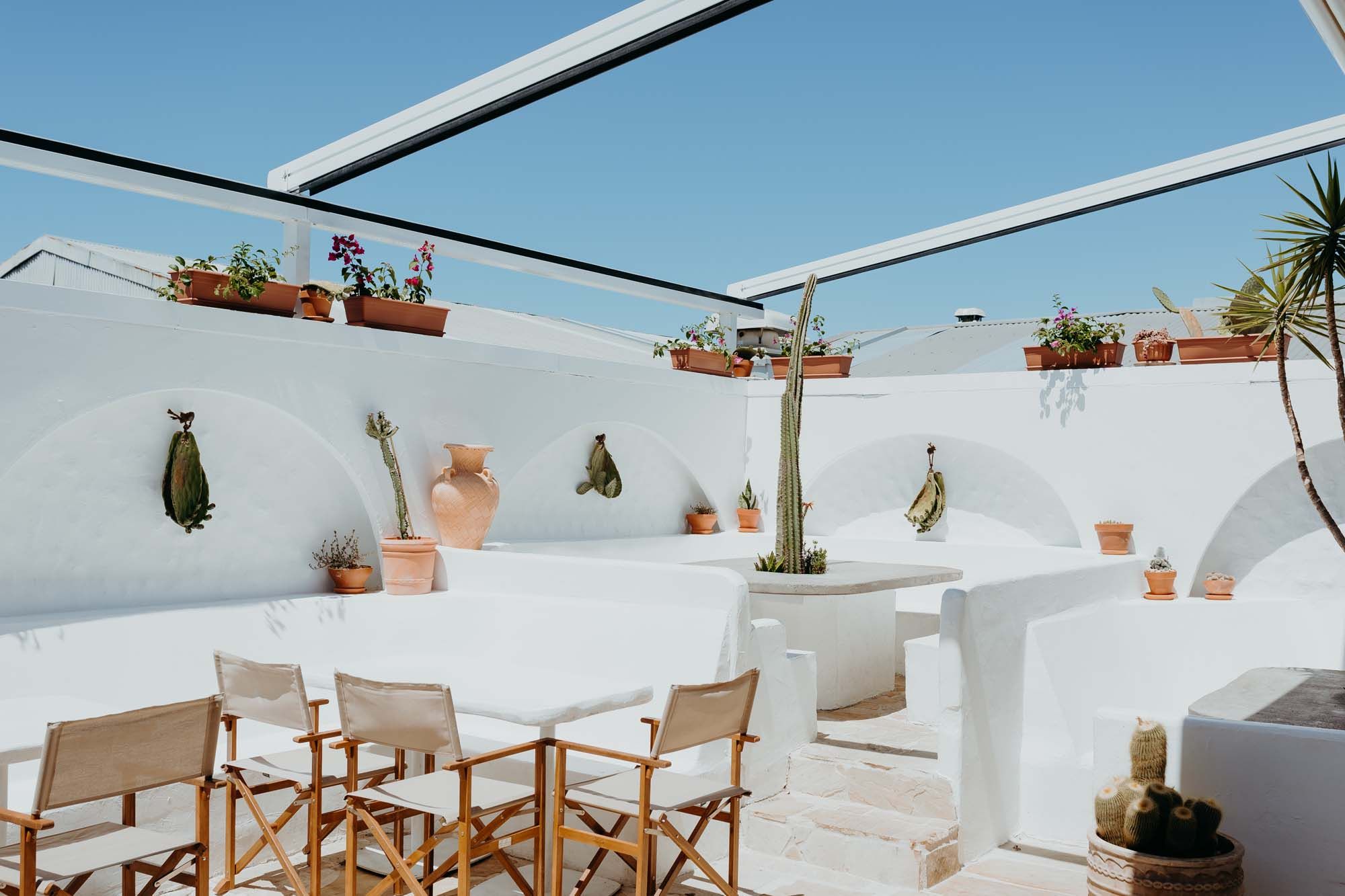 The hotel itself dates to the 1880s, but was looking a little drab; cue a radical overhaul and refit that channels a distinctly Mediterranean feeling, like a bastion of Santorini in South Melbourne.
Set over two levels, the bottom level features "a post-modern Mediterranean restaurant with table service," Burchett says, with an emphasis on woodfired pizza (the custom dough is supplied by SPQR), pastas and other modern Mediterranean eats.
There's a bottle shop downstairs, too, Burchett says. "Our whole MO is supporting independent winemakers and independent beers, independent spirits. It's all indie stuff. And if people are doing real weird stuff, we want to know about it," he says.
It's on level two is where Burchett is flexing his cocktail chops.
"The upstairs of the venue, this is where things get way more party," Burchett says. "We've got a full blown cocktail bar, you know my style it's gonna be pretty similar to what I did at Lover, but now we have a bit more push to it and a lot more volume we can have a lot more fun with it."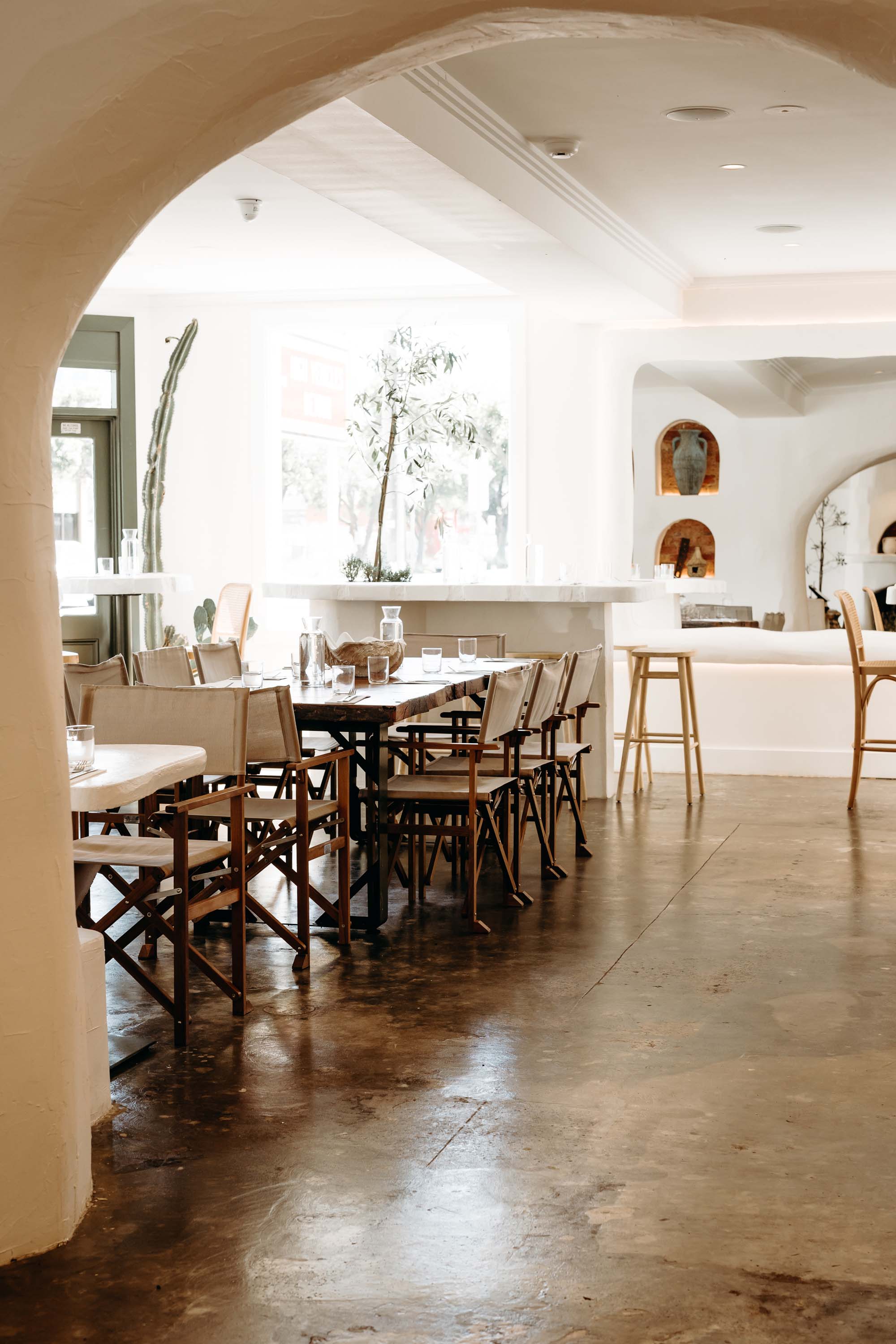 Expect to see some of Burchett's more seasonal cocktail offerings getting the canning treatment and being sold from the bottleshop.
Upstairs features an outdoor area with a retractable roof, and white washed walls that'll make you think you're in a Greek island nightclub as the sun goes down.
"It's gonna be a wild ride," Burchett says. "It's going to be absolutely amazing."
You can find Golden Fleece Hotel at 120 Montague Street, South Melbourne, and follow them on Instagram here.