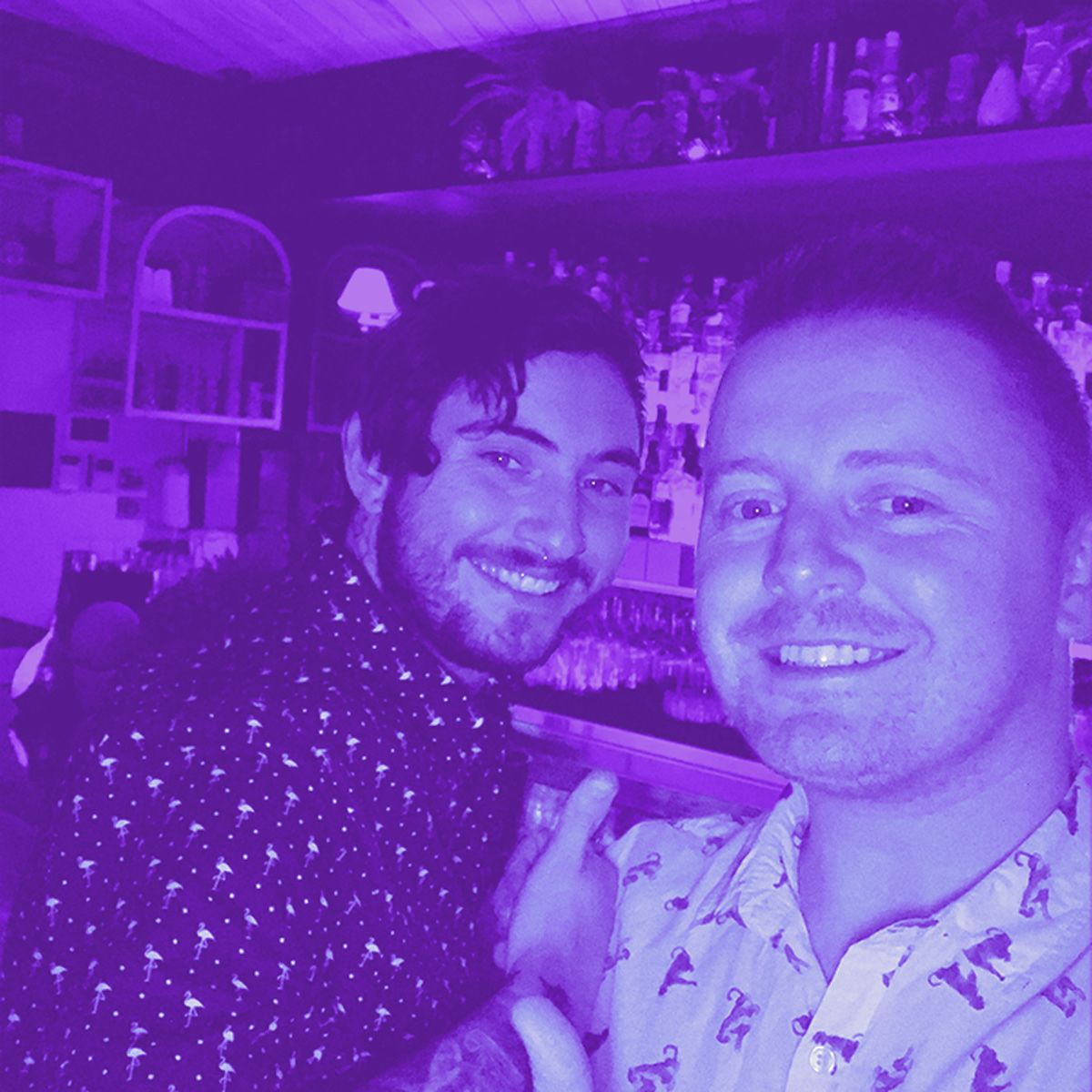 "When we pitched the idea, someone said we couldn't do it, so we sold it out!"
The last two years have seen us confined to our houses, let out into the world, and confined again; bars have closed and opened and closed (and opened, if they're lucky, again). It ought to go without saying, operating a hospitality business during a global pandemic is no easy task.
The organisers behind the I Hart Rum festival, which takes place in Melbourne at The Whitehart Bar on Sunday 20 February, know this problem well.
For bartenders Daniel Monk and Dean Jarvis, it turns out, the sixth time is — hopefully — the charm.
I Hart Rum brings together a raft of rum producers, both from overseas and those made in Australia's growing craft industry, and adds live music, educational talks, and good times cocktails.
I Hart Rum debuted in 2018 with a sold out event, and with a new event scheduled in 2020, well — you know what happened that year. The duo have scheduled, rescheduled, postponed, and rescheduled the event six times now. Below, they talk about how they've managed to keep their sanity and their event alive over the last two years, why rum is such a big deal for them, and what you can expect at I Hart Rum.
The sixth time is the charm, right? How have you managed to keep your sanity through all the delays and rescheduling?
Daniel Monk: The lockdowns and rescheduling was sadly a reality that everyone had to face when trying to do anything over the last two years, always having the idea that with one morning Dan Andrews update everything could change. To deal with it, and as anyone who has hung out with Dean and myself for any short period of time would know, we just had to make a joke out of it all, from changing our logo temporarily to the Fyre Fest logo, listing all the previously pitched dates etc. The worst part of the process was obviously keeping in touch with all the stand holders, ticket holders etc., etc., and picking up the pieces every time the restrictions lifted just enough.
Dean Jarvis: The first three dates I think we were all a little distracted helping our friends and colleagues with the charity work — I know at least for me — they seemed more like lost numbers than lost business, so I shrugged it off and kept on keeping on. The last few were more like, we won't throw it if we can't have people from interstate; a big focus was on the Australian rum distilling scene, and whilst I love what we are achieving in Victoria, without the buzz that New South Wales and Queensland bring, it didn't seem to pop like it does when you throw in South Australia for good measure.
Why do you put the event on?
Daniel Monk: Back before the 2018 I Hart Rum, Dean and I were involved in a masterclass with none other than rum superstar Ian Burrell. He was talking about his UK Rumfest, and mentioned how Australia didn't have a rumfest and someone should do something about it, probably more in jest than anything else, Dean turned to me and said: "We should put one on!" Then with a few meetings with Whitehart, a tape measure, and a bulk purchase of trestle tables, things just fell into place.
Dean Jarvis: For me, six years operating cruise ships, 4.5 years in the Caribbean and Bahamas — rum is kind of ingrained into my being. The craft, the wide range and the trajectory of the spirit category, it's about being able to show it's more than just outdated tiki or pirate ships. Also when we pitched the idea someone said we couldn't do it, so we sold it out!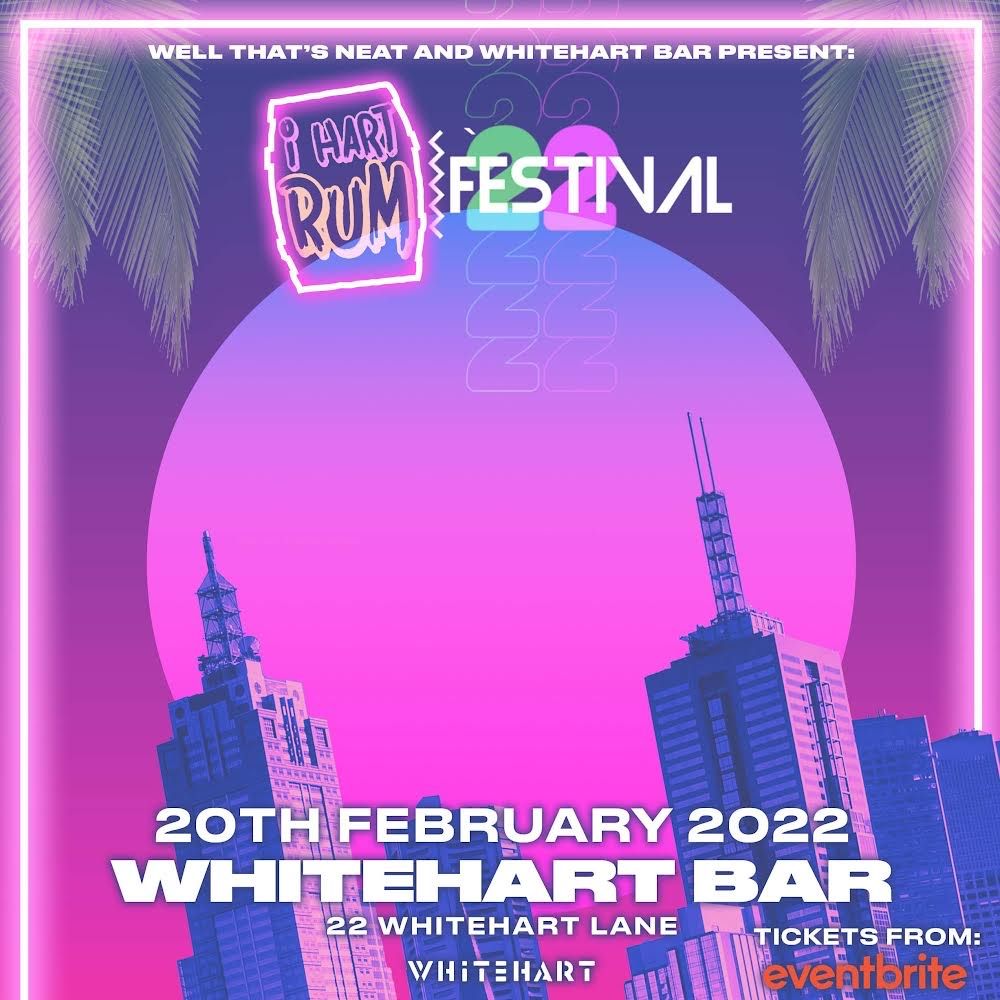 What is it about rum that you love?
Daniel Monk: The wonderful taste and variety aside, rum has its own party spirit, and everyone I've met in the rum industry somehow shares that ethos in life. I feel that no matter what's going on in life if you add a little rum it makes it all better.
Dean Jarvis: I have three levels. I'd be lying if I didn't say that history is a big part of it. I mean it was our first currency! I loved being able to visit so many Caribbean rum estates and being steeped in their storied pasts.
Second for me is taste.  I developed a bit of a sweet tooth and can be found commonly with a rum-runner in hand. Lastly would have to be its range.  Like wine or beer, you can go light as light on the flavour profiles, to dark, high ester, blackstrap styles from some of the oldest continuing distilleries in the world.
What kind of atmosphere can people expect?
Daniel Monk: To carry on from 2018, the atmosphere will be lively. You'd think cramming what feels like a lot into such a small space for a festival you'd be tripping over everyone, but I think everything is perfectly balanced and everyone can experience the entire festival and have a great time while doing their own thing, whether dropping into one of the masterclasses and then leaving to grab some jerk chicken or taste a few more rums. With the DJs and Whitehart's sound system we expect a bit of dancing as everyone gets a few rums into them.
Dean Jarvis: Firstly our guests can be assured a Covid-safe, relaxed environment. We understand that socially we have a little ways to go before any real normalcy, but we promise that our partner venue, Whitehart is crawling with greenery and is looking the absolute goods this year! Funky music, creole-style food, knowledgeable presenters and some world class cocktails and mixers.
You can pick up tickets to I Hart Rum at Eventbrite here, and there will be a few tickets available on the door on the day.