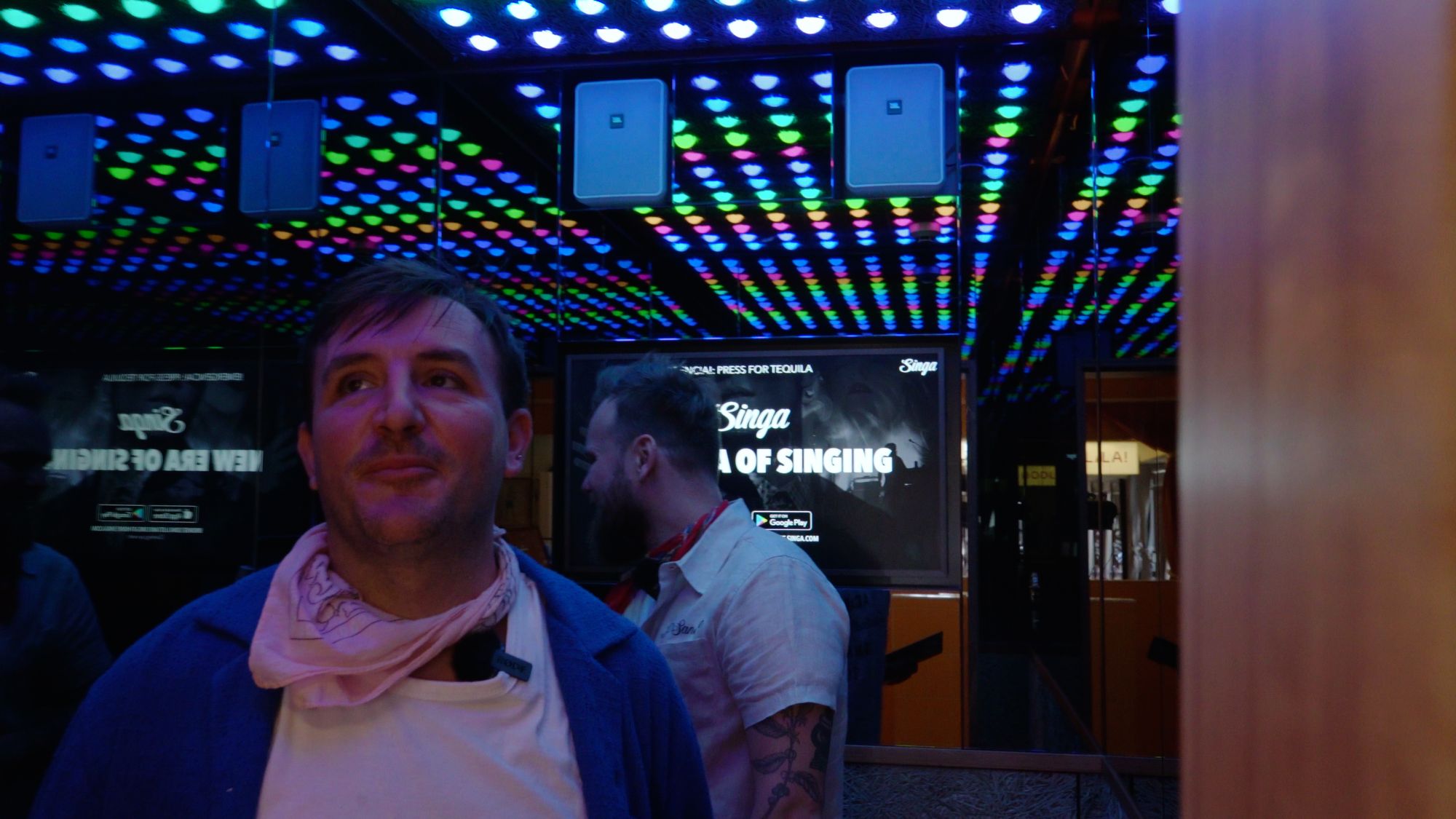 The owners walk you through the details that make the bar exciting.
One of the great pleasures of doing this job is getting the walk-through of a new bar — it might be when the place is still a construction site, wires everywhere, a hard hat required; it might be when the bar is set to open to the public, when the builders are being let out the back door just as the public comes in. In those few days leading up to an opening, there's a chaos and energy in the bar made doubly exciting by what the owners and bartenders know: it's only the beginning.
As a confirmed bar geek who loves looking at new venues, I love getting that walk-through. So I thought, with the launch of El Primo Sanchez the other week, why don't we share that with you?
In the video here, co-owners of Sydney's newest tequila bar El Primo Sanchez do just that — and if you know Stefano Catino and Martin Hudak, you know this will be an interesting watch. If you've ever thought about opening a bar, or you're just curious as to what makes a room a special place, this video is for you.
March is shaping up to be a busy month.
I'll be at Paramount Liquor's Future Proof Forum this coming Monday 6 March at the Calyx in the Botanical Gardens here in Sydney. There will be trade tastings available in some particularly picturesque surrounds, and I'll be hosting three panels on the night with some stellar bar and drinks industry thinkers: I'll be talking about the Paramount flavour of the year with Alex Boon, Evan Stroeve, and Sarah Proietti, and teasing out their tips for creating memorable drinks; with Natalie Ng, Krystal Hart, and Cara Devine we'll talk about how you can future-proof your career in this industry; and we'll be discovering how we can grow a sustainable industry with Mariella Menato, Darren Leaney, and Charlie Ainsbury.
I'm really looking forward to the talks — if you're in Sydney, I'd love to see you there. It's open to on-premise people only, and you can get your free ticket to the event here — but make it quick!
Come the end of the month, I'll be heading south to the Melbourne Cocktail Festival Symposium. On Tuesday 28 March, there will be three interesting talks with a keynote from Rob Libecans of Caretaker's Cottage, and I'll be moderating a debate with some heavy hitters on the question: Is there a future for non-alcoholic spirits? On the affirmative is Four Pillars co-founder Matt Jones and Rachael Niall, founder of non-alc bottle-o Tomorrow on Tap; arguing the negative is Speakeasy Group's Sven Almenning and Cara Devine from Bomba (and the successful Behind The Bar with Cara Devine on Youtube).
MCF's Jane Ryan will also be talking to Archie Rose's Will Edwards and Kate Rowlands from Never Never Distilling Co. about the need for more Australian spirits in the well.
Tickets go on sale today, with early bird tickets going for $22.49 plus booking fee. You can get yours here — I'll see you there!
Two home-grown comps to look at
Mikey and Julian and the team at Hickson Rd in Sydney are putting on a bartender comp with a difference: fancy a spot of tennis? The Hickson Rd. Bartender Tennis Summer Cup is happening on Monday 20 March at Trumper Park Tennis Centre in Paddington — you can win a year's supply of gin and a $1,000 Hickson House Bar & Dining voucher if you take out the top prize. Visit the link here for more info and to register.
And Brookie's Gin now have their ReGINeration Cocktail Competition open for entries — they're asking bartenders to create a signature drink with at least one native botanical, and to promote it in their venue in April. Entries close at the end of March — visit capebyrondistillery.com for more.