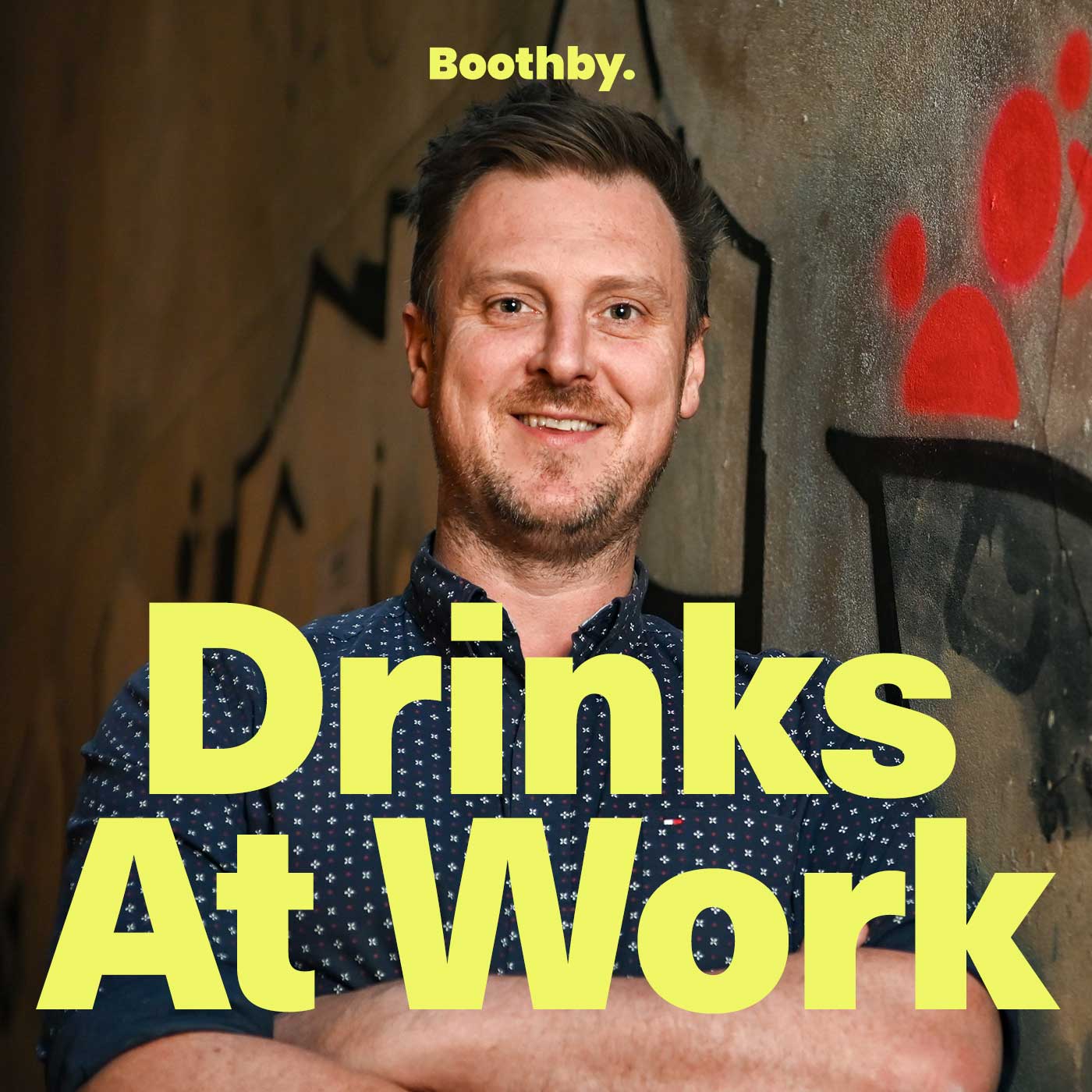 Why focus is important, and why Brix never made gin.
A quick note up top: the Maybe Cocktail Festival starts tonight in Sydney with two of Asia's best bars taking over Dean & Nancy on 22 from 5pm: BKK Social Club from the very ritzy Four Seasons in Thailand, and one of Singapore's very best, Jigger & Pony. They're both hotel bars, they're taking over one of Australia's best hotel bars — it's going to be an excellent start to festivities.
Then at 8pm tonight, London's Bar with shapes for a Name hits Maybe Sammy. Yes, the bar indeed has shapes for a name — 🔶🟥🔵 is how you write it — and yes, it was one of my favourite bars in the world last year (out of the three nights I spent in London in 2022, three of them were spent closing out this bar). Expect very good drinks and more fun than a Wednesday often promises.
Entry is free to each and every takeover from tonight until Wednesday next week — see the full schedule at maybecocktailfestival.com.
I'll be there covering things for Boothby as the festival's media partner, so please come say hello and have a chat. It's going to be a great week.
---
I'm always interested in how people got to where they are, why they're doing what they do. It's... kind of my whole job.
We know that the hospitality business — whether it's a bar or restaurant or a cafe — is a hard business to operate in. If you own a hospo business, nine times out of 10 it's not because you're in it to become part of the super-wealthy and buy your own seaplane. You're probably doing it because it's what you know and love.
But just because you love it doesn't make it easy. So if you had a successful bar — say, in the Lower North Shore suburb of Cammeray in Sydney — and were looking at opening another, why would you choose to sell that bar and open a new bar... with a distillery attached?
That's what James Christopher and fellow owners Damien Barrow and Sid Soin did when they started Brix in 2017. They put their successful Cammeray bar on the market to open a distillery and bar on Bourke Street in Surry Hills with the aim of making craft Australian rum.
And Brix is going from strength to strength, recently signing a national distribution deal and launching a refreshed series of rums. So in today's episode of Drinks At Work, I talk to James to learn more about how that happened — why that happened — and get his advice for starting a brand in 2023. Below, I've pulled from some lightly edited quotes and advice from my conversation with James, but do give the full episode a listen — there are some great tips in there for anyone in hospo looking to start their own business.
Give the podcast a listen in the player here, in the Apple Podcasts app, on Spotify or wherever you get yours.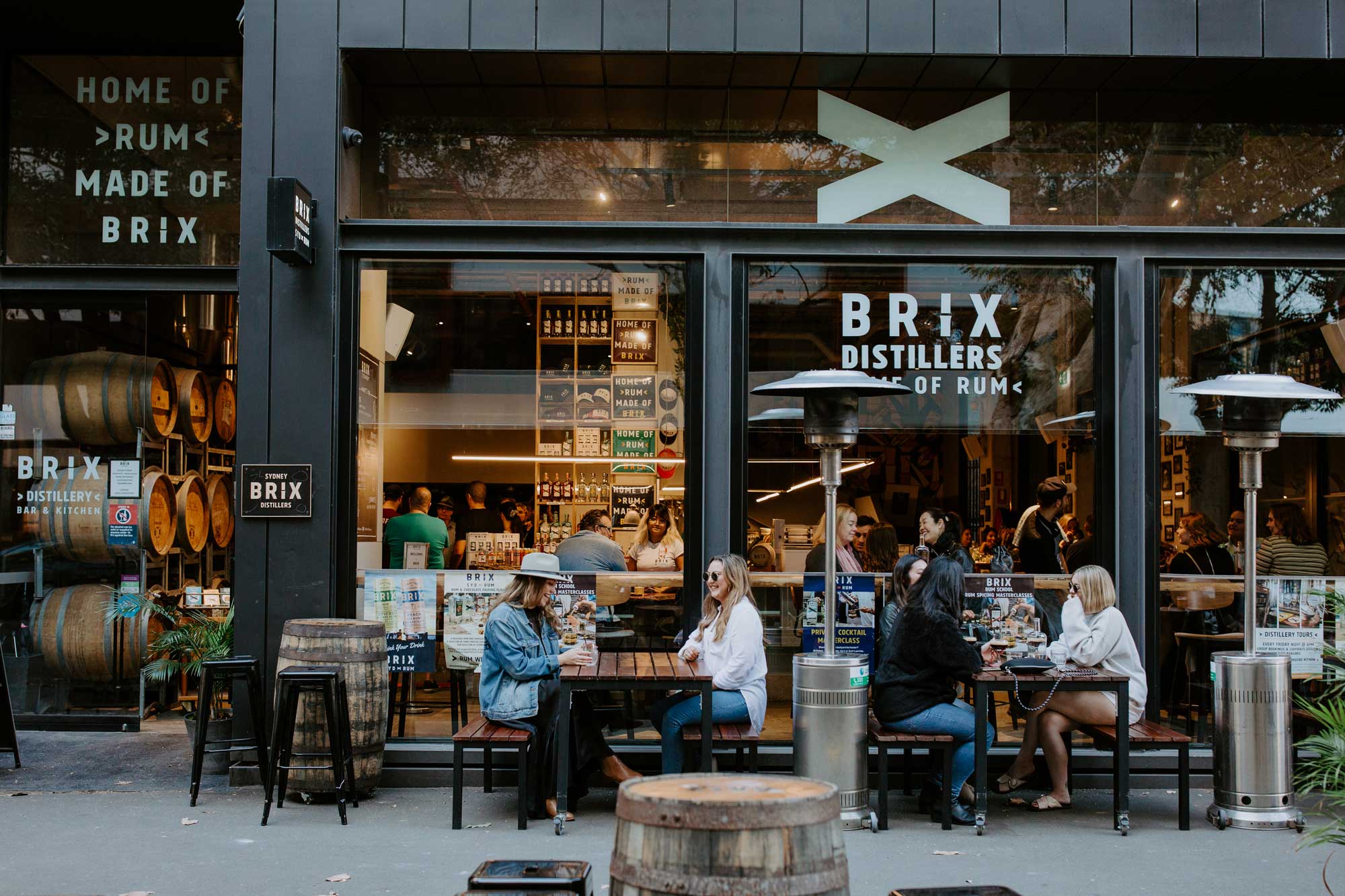 The Quotable James Christopher
"We put our bar on the market, and put it all into starting Brix." What they did, when they opened Brix, was to open a bar and distillery all in one. For a new brand on the market, that offered the ability to get the rum they were making into the mouths of the public — and to get some cash coming in along the way.
"We're hellbent on making this happen." As I say to James on this episode, rum has been the next big thing in spirits for a decade or more now. But it hasn't caught on, not quite yet. It's like how every wine writer was predicting that after sauvignon blanc, riesling was destined to have its day in the sun; turns out, though, that it's just wine writers, comms and other hospo types who like riesling. The public is still skeptical. And that's in no small part down to the previous conception of riesling as an overly sweet and mass-produced cheap wine from the 1970s. A bad rep can be a hard thing to shake; just ask tequila. And the guys at Brix know this — they're determined to make rum a thing through education and showing the regular consumer that rum doesn't have to be that low-brow addition to cola that makes you get all fighty and killy; it can also be a premium, everyday luxury, something to be appreciated.
"There has been a change in the conversation." Over the last two to three years, James says, that perception of rum as rumbo is changing. More small Australian producers are making rum, the quality is going up, and more people want it.
"We knew we were rum people and we wanted to lead the charge on the Australian rum category." Many small Australian distilleries that want to produce an aged spirit, like a whisky, will also produce an unaged spirit while their focus rests in wood — gin, for instance, something that can get money coming in. James and the folks from Brix preferred to specialise in rum instead, worrying that if they did get a gin out there, that it would detract from their core mission: make Australian rum a thing.
"We knew that the biggest thing that we needed — and still need to achieve — is consumer education around rum."
"We surveyed molasses from all around the country." Although they've played around with getting freshly cut sugarcane delivered to the distillery in Sydney for small batch bottles — again, one part of that education piece — the rum they want to make is based on molasses from the Bundaberg region in Queensland.
"We don't like to look too far into the future because you sort of get ahead of yourself and you start to believe your own bullshit." Look, James isn't saying that you can't dream of world domination, of having your booze in every bar around the world — he's just saying that it's distracting.
"Focus on what you're doing as much as possible." Whether it's starting a brand or a distillery, James doesn't think that treating it as a side gig is going to set you up for long term success. "I think it really is about focusing, putting your love and passion and effort into whatever you're creating."
"You have to be talking to people about your brand every single day, every single minute, every single second. Be prepared for a lot of work, a lot of effort, and a lot of talking and show the passion behind what you do."
"It's not a cheap exercise." Want to know how much James thinks it would cost to open a distillery today? Give the podcast a listen in the player above, in the Apple Podcasts app, on Spotify or wherever you get yours.
---
Thanks for reading. To everyone who has subscribed recently —  thank you! There's also a growing number of you who are supporting Boothby with a paid membership — it's humbling and very much appreciated. If you would also like to support the work that I do with Boothby, you can do so from $10 a month (or $99 a year) right here.