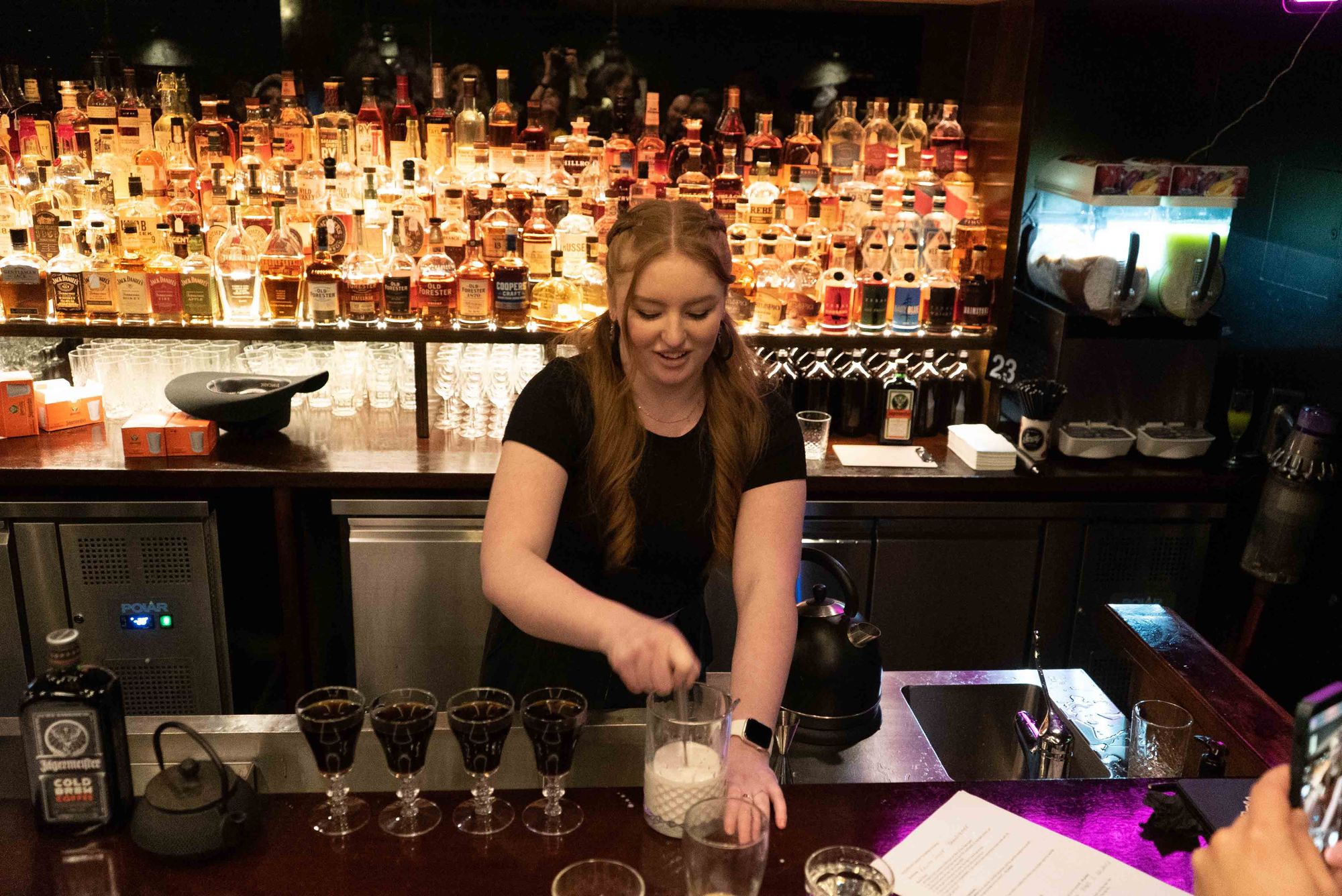 It's a comp we'd love to see more often: one for rookies to cut their teeth and gain valuable experience.
By now I think we all know: cocktail competitions are back.
But today I'm not talking about the big, global Diageo World Class comp that is coming to Sydney in September, and I'm not talking about the upcoming Bartender of the Year comp that Australian Bartender is hosting during Sydney Bar Week at the start of next month — though I am interested to see who comes out on top of both of those (and I'm betting that everyone's favourite Australian bartender, Nick Tesar, takes the global crown at World Class).
Instead I'm talking about a comp which I think is a great initiative: the recent Sydney Young Bloods comp at Jolene's.
What's the big idea behind this comp? It's an idea that Jolene's co-owner and bartender Simon Rose-Hopkins picked up from WA's David Xander Stucken (owner of the just-opened Terrarium over there), and one that The Gresham in Brisbane runs with its Greenhorn comp. And the idea is simple: it's a comp for rookies, those who haven't got through to the final round of a comp, in which you need to stand up before your peers and make a comp cocktail and talk about it.
I love this comp because it's focused on building and helping the bar community. Jolene's doesn't get anything out of it, other than some cleaning up and — I hope — the goodwill that comes from supporting the industry. So big kudos to Simon and the team there.
I was lucky to be one of the judges at Young Bloods on Monday night, along with former Sailor Jerry ambassador, Lucille Rose-Hopkins, and Brown-Forman ambassador Andy Tsai (who sponsored the comp with Jagermeister Cold Brew as its hero ingredient).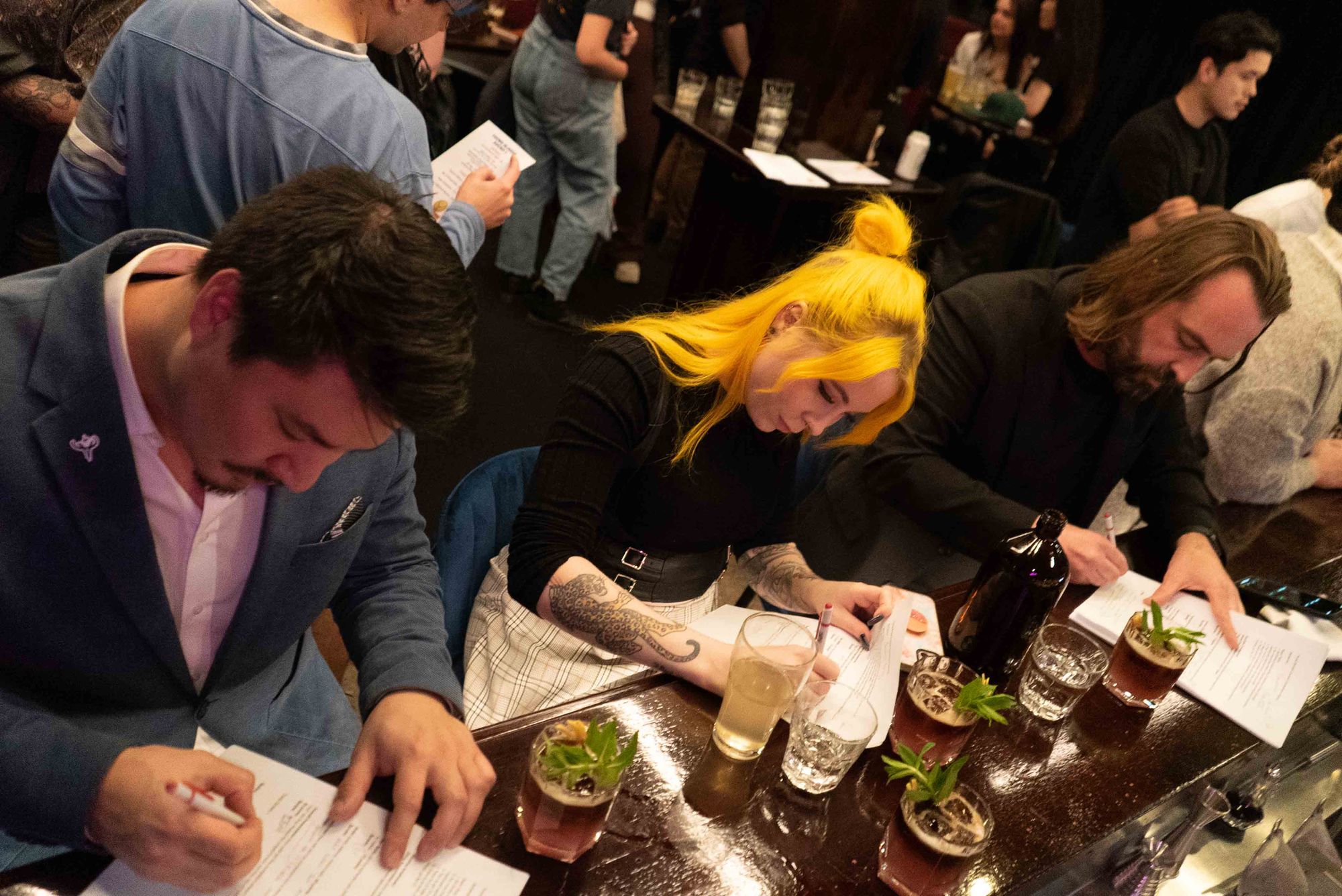 Let me tell you now: for a bunch of first time comp bartenders, I was amazed at the quality of drinks and the high standard of the presentations. A great crowd turned out to support their fellow bartenders, a lot of noise was made, and plenty of jokes were thrown from behind the bar — everything you want in a rowdy, bartender-led cocktail comp. I loved it.
And I loved the drink and presentation from the night's winner, Kalisha Glover. You can find her behind the bar most nights at either Apollonia or The Baxter Inn — a fact that already gives you an idea that she's a bartender to watch — and, as second last to compete before the crowd, she blew the roof off the place.
Not a bad effort for your first comp, hey?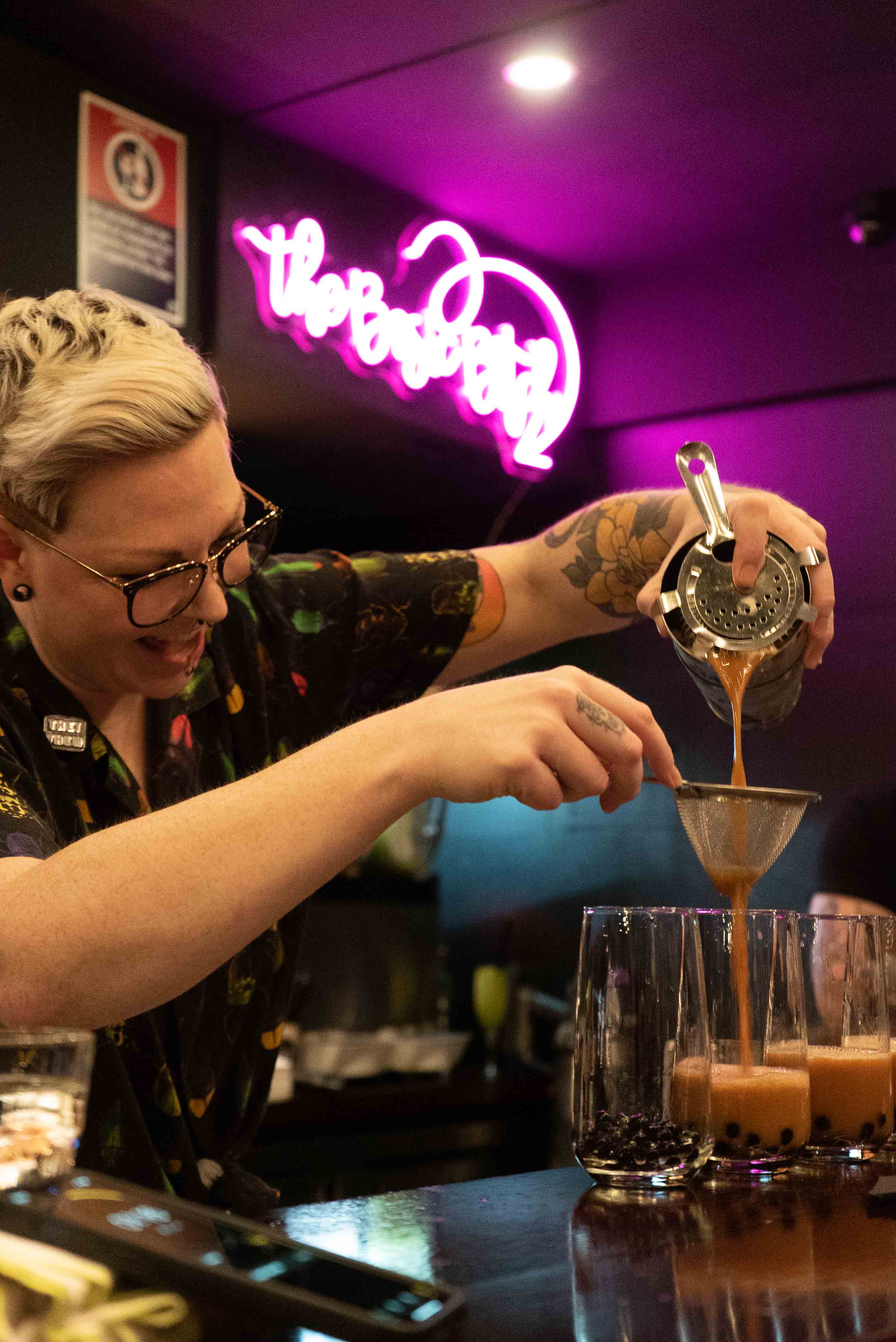 In second place was another stellar effort from Blaze Ramona, who you'll find behind teh stick at Redfern good times joint, Arcadia Liquors.
A couple of days later, I sent Kalisha some questions for this piece; take a look at her answers below, and you'll see why there's more than a few industry folks expecting big things from her.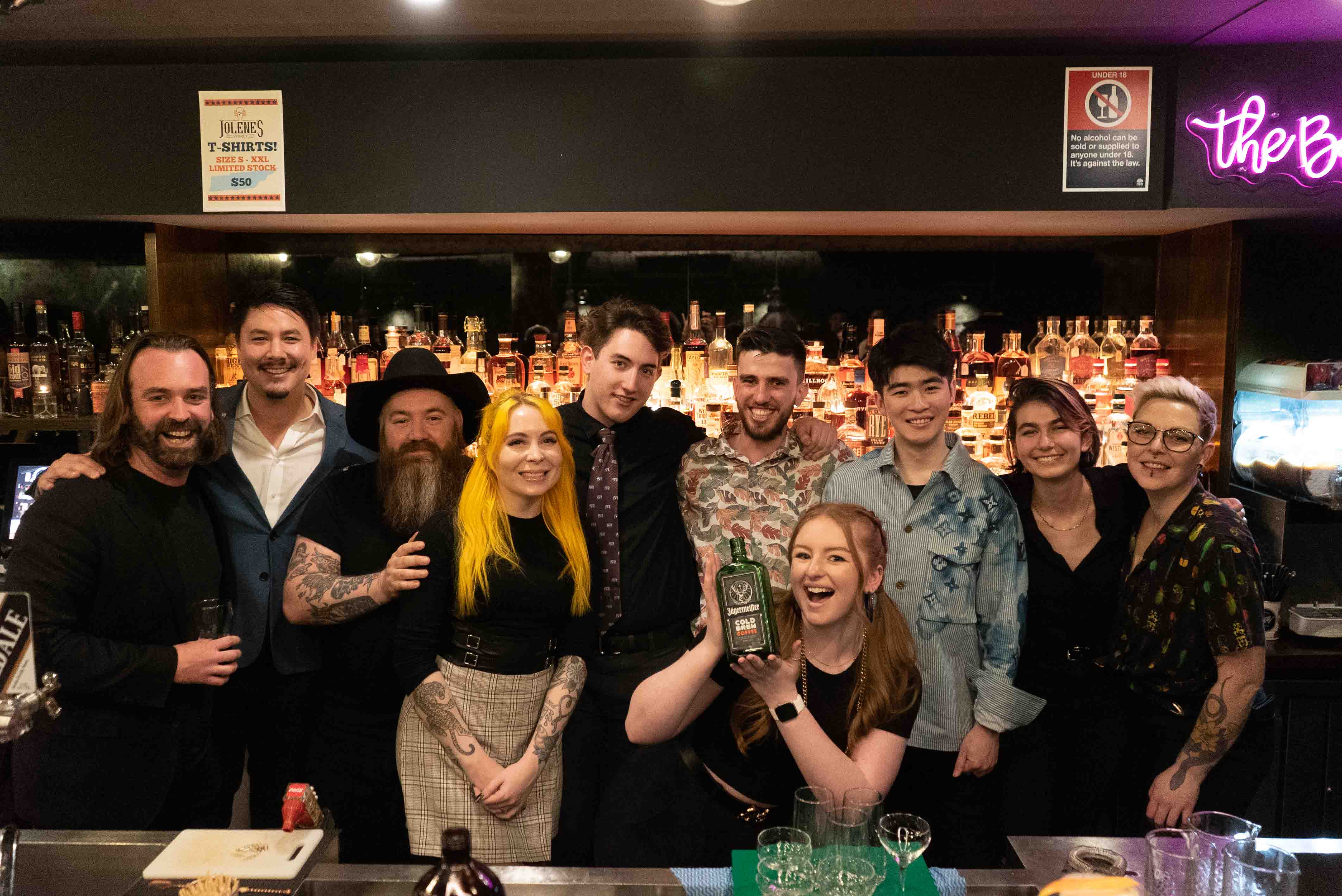 Boothby: This wasn't just your first comp, but your first comp win — how did it feel?
Kalisha Glover: Winning my first comp definitely provided me with some reassurance that I'm heading in the right direction in the industry. After a couple of disappointments with competitions that I'd really looked forward to this year, it was nice to be successful in one. It really gives me a boost of confidence and I feel more excited about upcoming competitions now than I did before my Young Bloods win. The rollout after Monday night has also been a lot of fun because news travels so quickly in this industry, I've had so many people drop in to congratulate me, and both of my teams were super excited for my win as well.
For others who haven't competed in a cocktail cup before, can you describe what it's like to be up there presenting drinks in front of everyone else?
I'm convinced that no one can be titled a professional pourer until they've tried using a jigger in a competition setting. With your hands shaking like a leaf, measuring becomes a lot more difficult. Besides that though, it's obviously nerve-wracking to be in front of an audience, but the hospitality community in Sydney is so incredibly supportive. The amount of people who showed up and cheered so loud I could barely hear my own thoughts was incredible. Also, having judges who were calm, friendly and encouraging helped to make the presentation feel a little less formal, more conversational and fun. Although it's easier said than done, it's important to remember that everyone in the room is there to see you succeed and the more confidence you can muster, the more likely you are to produce a great drink and presentation. The worst that can happen is that you lose, so worry less about the result and just get up there and have fun.
Could you share the recipe of your drink?
My drink was inspired by the fun and simplicity that I associate with drinking Jagermeister. I chose to champion those sweet and spiced notes like cinnamon and nutmeg with banana in a nice, warm drink to heat up the cold nights that aren't seeming to end.
The specs were as follows:
50mL Jagermeister Cold Brew
10mL Creme de Banane / Banana Liqueur (I used a 2:1 ratio of these to perfectly showcase the banana and balance the sugar)
45mL of Hot Vanilla Spiked Black Tea
Topped with a coconut cream float and a spray of atomised coffee and Angostura bitters.
What was it about the Young Bloods format that you enjoyed?
The thing I enjoyed about Young Bloods was the relaxed nature of it, and the teamwork between each of the competitors. We were all there to cheer each other on, share words of encouragement and even give tips before we each went up. It was more about making sure we all had a good first cocktail comp experience, and less about competing to win. At least that's what it felt like to me.
Are you planning on entering any other comps coming up soon?
I have plans in to move to Europe next month so the comps may be on hold for me at the moment but as soon as the opportunity pops up for me again, I will be back in it. I'm excited to see how new experiences with food and culture overseas will impact my understanding of flavours, and thus the drinks I can produce in future comps.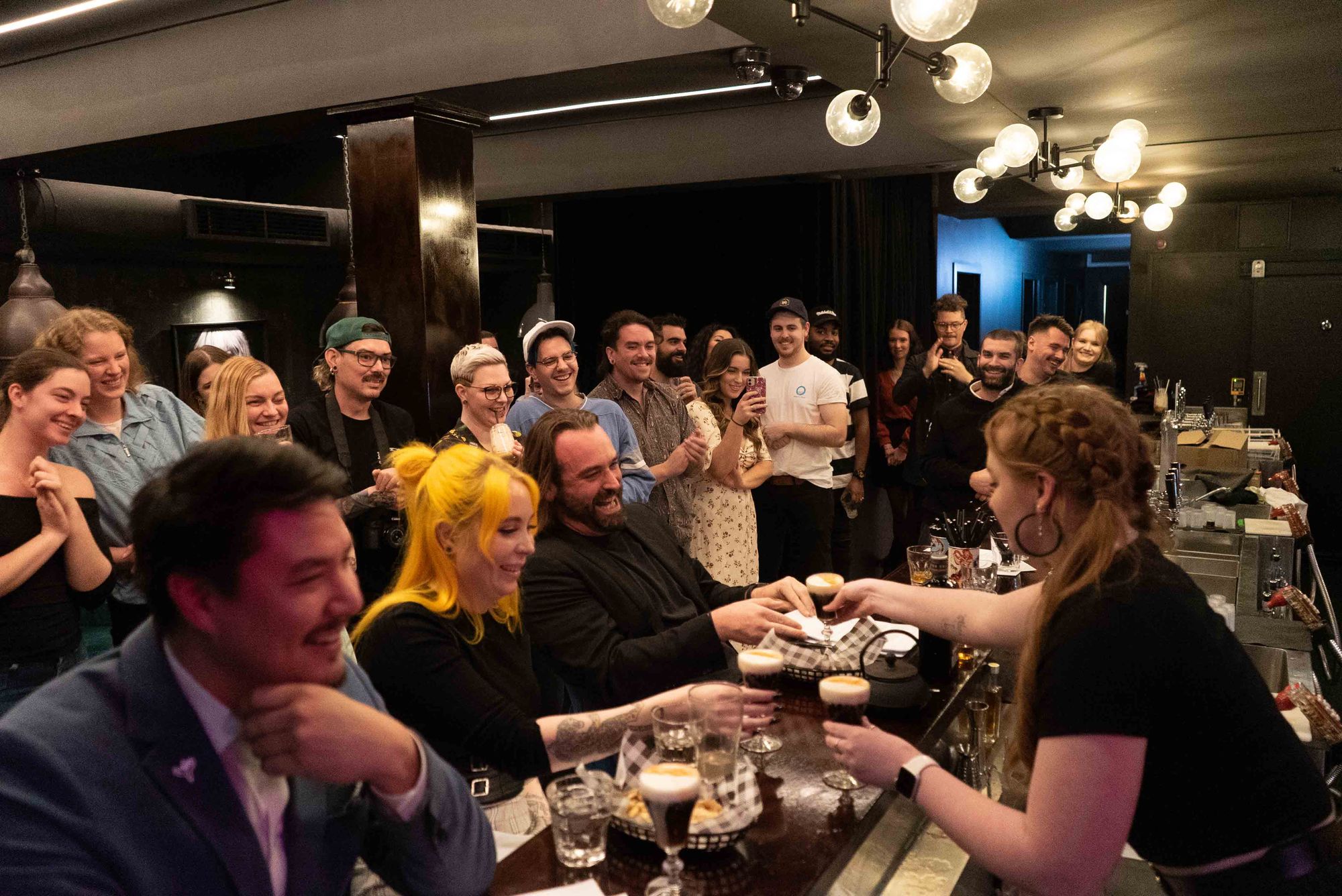 What is it about bartending that draws you to it — why do you do the job?
The thing that draws me to bartending is the multifaceted nature of the job. I love that it's not just producing creative drinks, or staying physical, or building relationships with guests, but a beautiful amalgamation of all of these things. It's a career that allows me to showcase all of my abilities and interests. Being social and artistic lends itself to being able to create memorable experiences for my guests, and present well at comps, so it seems, which is rewarding and fulfilling. Not to mention how proud I am to be a part of such an amazing community of hospitality workers in Sydney. It takes being in the industry to truly understand that it often does feel like a family. It's my family away from home.