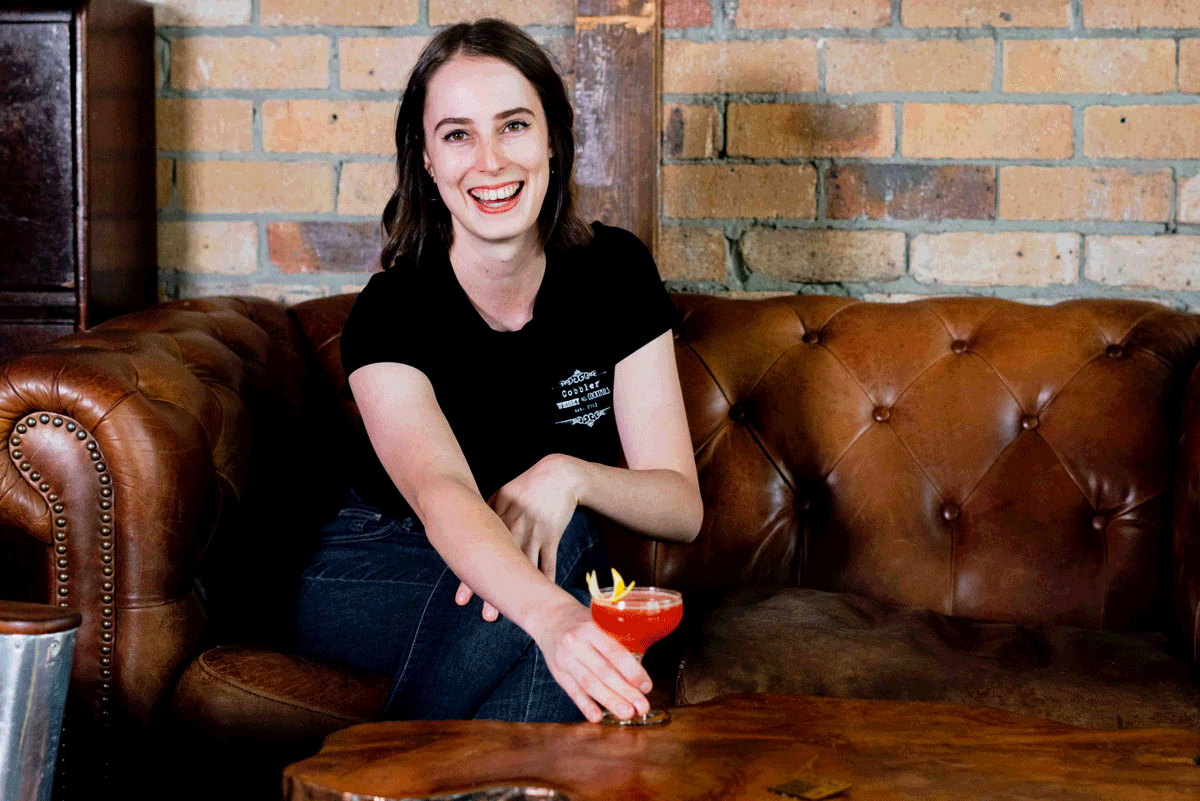 The Cobbler venue manager on why things are looking up, how they decipher 400-plus whiskies, and why she loves training people.
💡
For each of the next five weeks, and supported by Australian Cocktail Month, I'll be profiling a top bartender from one the country's best bars. First up is the talented Cobbler venue manager, Kate Bartlett.
I began writing about bars and bartenders full-time in 2012 — just a few years after the first of Sydney small bars began to open, the same year that Bulletin Place opened and the iconic Frankie's Pizza first appeared.
It was a great time write about bars: we were at the beginning of an explosion of creativity and new bar concepts that stood in stark contrast to the previous era of overdone 'style bars'; it was the beginning of the era of bartender-led bars right around Australia.
Brisbane whisky bar Cobbler, which turns 10 next year, was one of them. They opened in 2013, with co-owner and bartender Martin Lange managing to channel his passion for whisky into a small place that has become an institution in Brisbane's West End, winning national awards along the way.
Lange has since gone on to open other Brisbane bars and the job of running Cobbler day to day is up to venue manager Kate Bartlett. And despite Cobbler facing some of the toughest years it has ever faced, she's looking forward to guiding it to its 10th birthday in April next year.
"We're going to have the biggest party," she says.
Below, Bartlett talks about how she came to grips with Cobbler's huge backbar, what she loves about the job, and why initiatives like Australian Cocktail Month  — taking place this May — are so important for an industry still recovering from the pandemic.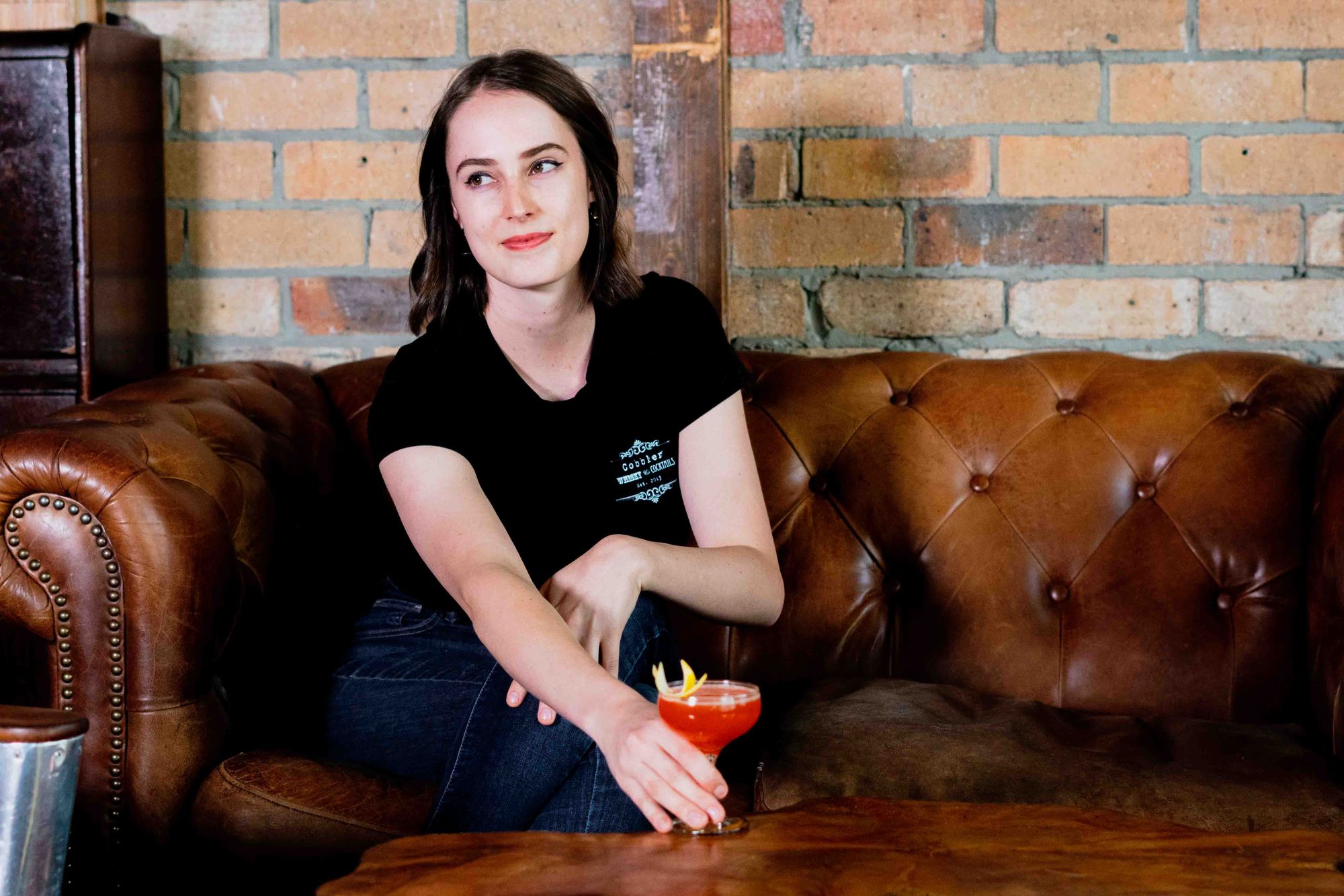 Sam Bygrave: How long have you been in the bar business?
Kate Bartlett: I've been working at pubs since I was 18, so about seven years. And then the last three-ish years I've been just working in cocktail bars.
And how'd you get to Cobbler? What's the origin story there?
I used to drink at [seminal Brisbane bar] The Bowery a lot. And some of the boys they showed me around and like, just kind of took me through the city and introduced me to Super Whatnot. I got to work there for a little bit under Alison Jones, she was really lovely. I only worked there for a couple of months, snd then opportunity came up, and I got to start here.
What made you want to come work here? This place has been around for a while?
It was such an enjoyable vibe. And I was really excited about the opportunity to learn a lot, there's a wall of whisky, and a giant cocktail book, there's so much you could learn.

Did you know much about whisky?
Literally nothing.
What was that immersion like? There's no better way to learn than sink or swim?
Yeah, it was really good that at the time we were doing training. I was so lucky to start at that point in 2019. And then obviously in 2020, a lot of the trainings were cut back or done very differently, just because ambassadors couldn't come up, they're stuck in Sydney or Melbourne.
Since the pandemic, I think bartenders are appreciating those ambassador trainings more?
I think people are craving it again, you know? Even getting to know people as well, like having someone like Ross Blainey — I've met him multiple times, but so many of my staff now have no idea who he is. And he's just someone who can really hold a room, and just listening to someone talk about whisky, so passionately, so charismatically, it's like almost a thrill. It's so inspiring.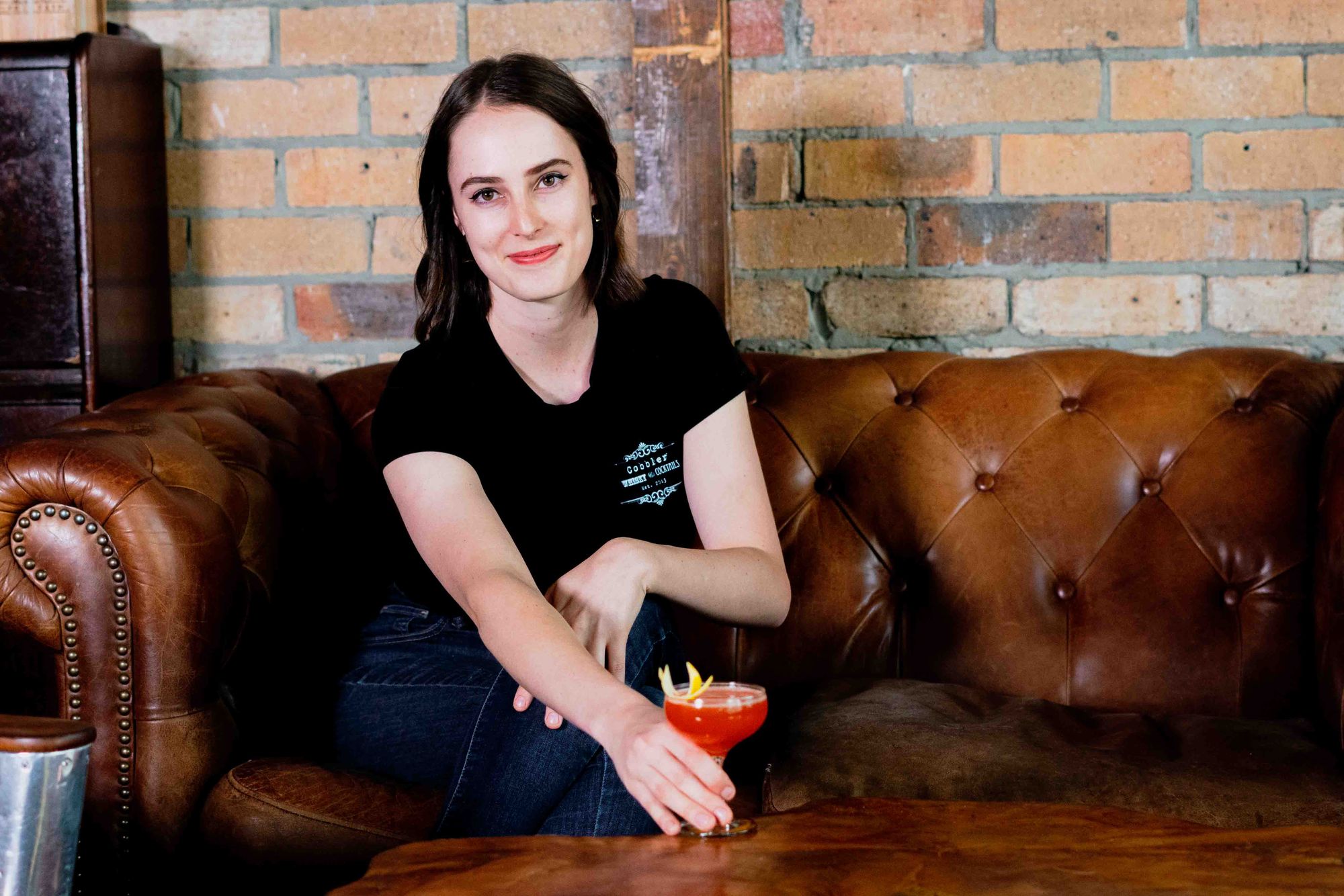 How many whiskies are you stocking at the moment?
Probably 400.
How do you how do you go about translating that to the punters who come in? Because it's not just whisky geeks who come in here.
No, lots of dates and casuals and you know, people just wanting to start drinking whisky.
How do you decipher such a big back bar for them?
We go through a fair few questions such as like, you know, what is it you like? Smoke? You just whittle down into the perfect whisky, you bring maybe three or four [bottles] out. We're lucky here that we get the opportunity to have a real conversation a lot of the time and talk to someone for 10 to 15 minutes. That's the experience of a whisky bar. You can really hang out, have a chat.
You also have a pretty sizeable cocktail list as well. How do you describe Cobbler?
The best way to describe this bar is just as your local whisky and cocktail bar.
This is one of the best whisky bars in the country, come on...
It's unique but I think the big thing we focus on is being really welcoming and making sure that when you walk into this very scary wall of whisky, [it can be] very intimidating. You need to make sure that you go out of your way to make the person walking in feel comfortable, comfortable enough to walk in with, you know, shorts, sandals or something and they don't feel like they're being stared at or looked down on. You want you want one of these whiskies with coke? Absolutely. Whatever you want.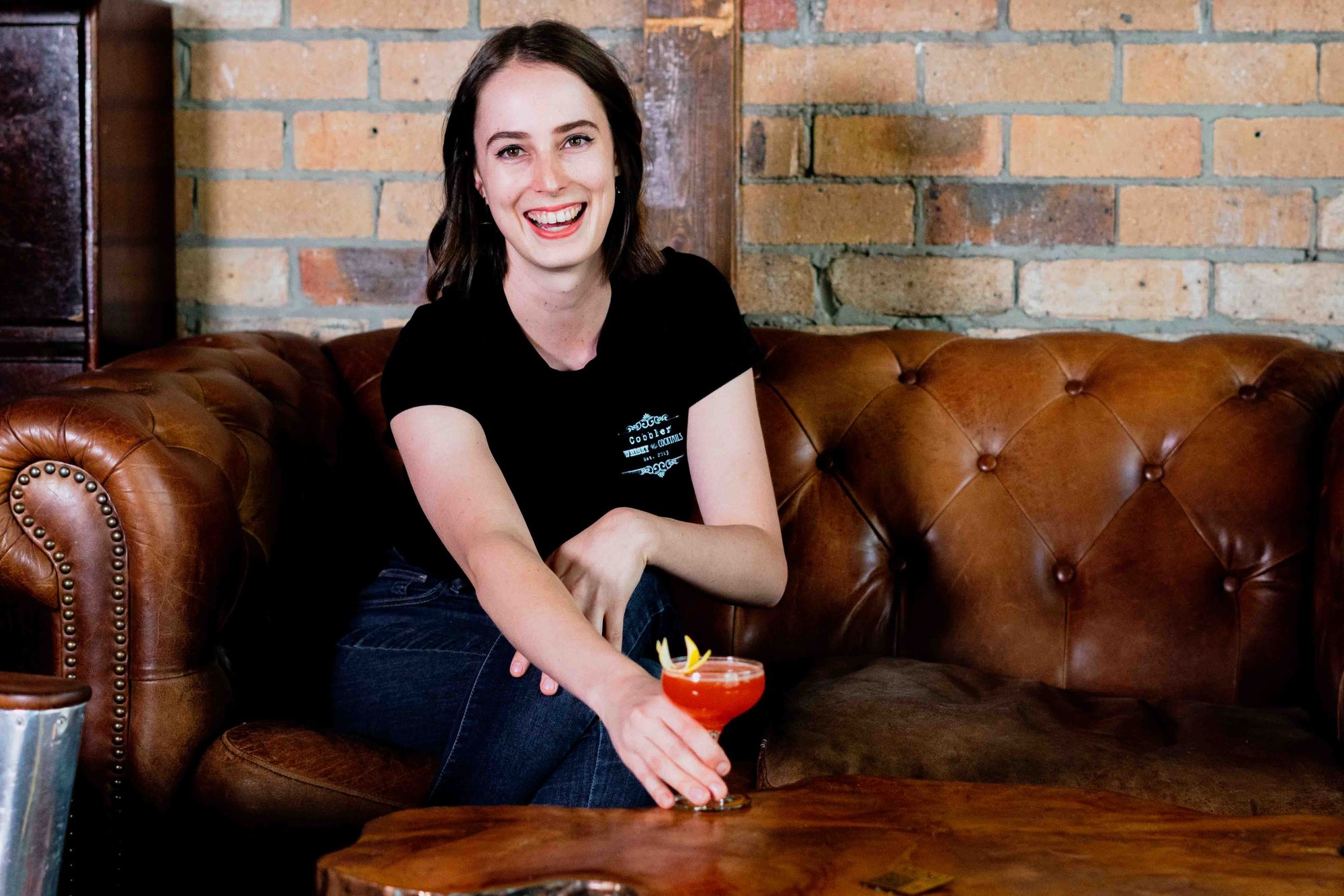 How important are initiatives like Australian Cocktail Month in encouraging the punters back to bars?
Initiatives like Australian Cocktail Month are hugely important in reaching out to new customers who wouldn't normally go to cocktail bars, or would only go out for a drink once or twice a year. Getting to show these newcomers a good time and that we're not as intimidating a bar as they might think, is probably one of the best parts of my job, so I'm very excited for the coming month to bring in some new people into Cobbler.
How is 2022 treating you and the bar so far — what are your hopes for this year?
2022 has been a bit of a roller coaster so far, with new and exciting issues and challenges popping up every couple of weeks. I'm happy to say that things are getting back on track and I'm pretty excited for everything coming our way.
Other than your bar, where else will you be going for a drink during Australian Cocktail Month?
I think events like these give reason to go to bars that we normally wouldn't, so I'm pretty keen to get out to few bars like Dawn, Gerard's, and the Living Room Bar, and see what they've got on offer.
What gets you out of bed and coming to work every day? Why do you do what you do?
I was actually thinking about this today. We just hired a couple of people, and I love training people. I love it so much. I remember being that person three years ago, and seeing the Blazer for the first time, it was one of the most awe-inspiring moments I've ever felt and I get to see that again, and then I get to show them how to do it. They've been here throwing fire around and it's the most exhilarating thing to watch. I have videos of so many people who work here have their first Blazer.
You make a lot of Blazers here then?
Oh, yeah, absolutely.
In Brisbane?
I know it's ridiculous. It's like 30 degrees outside at night and people still want it — it's insane.
Are you a lifer in the business?
I think so. I would love to work with wine, I think. Wine is kind of similar to whisky in the way that it's like it's a whole thing. You know, you walk into a wine bar, and you read a wine list, you have no idea of what the words mean, some are in French and Spanish. It's the same with whisky, it's just Gaelic.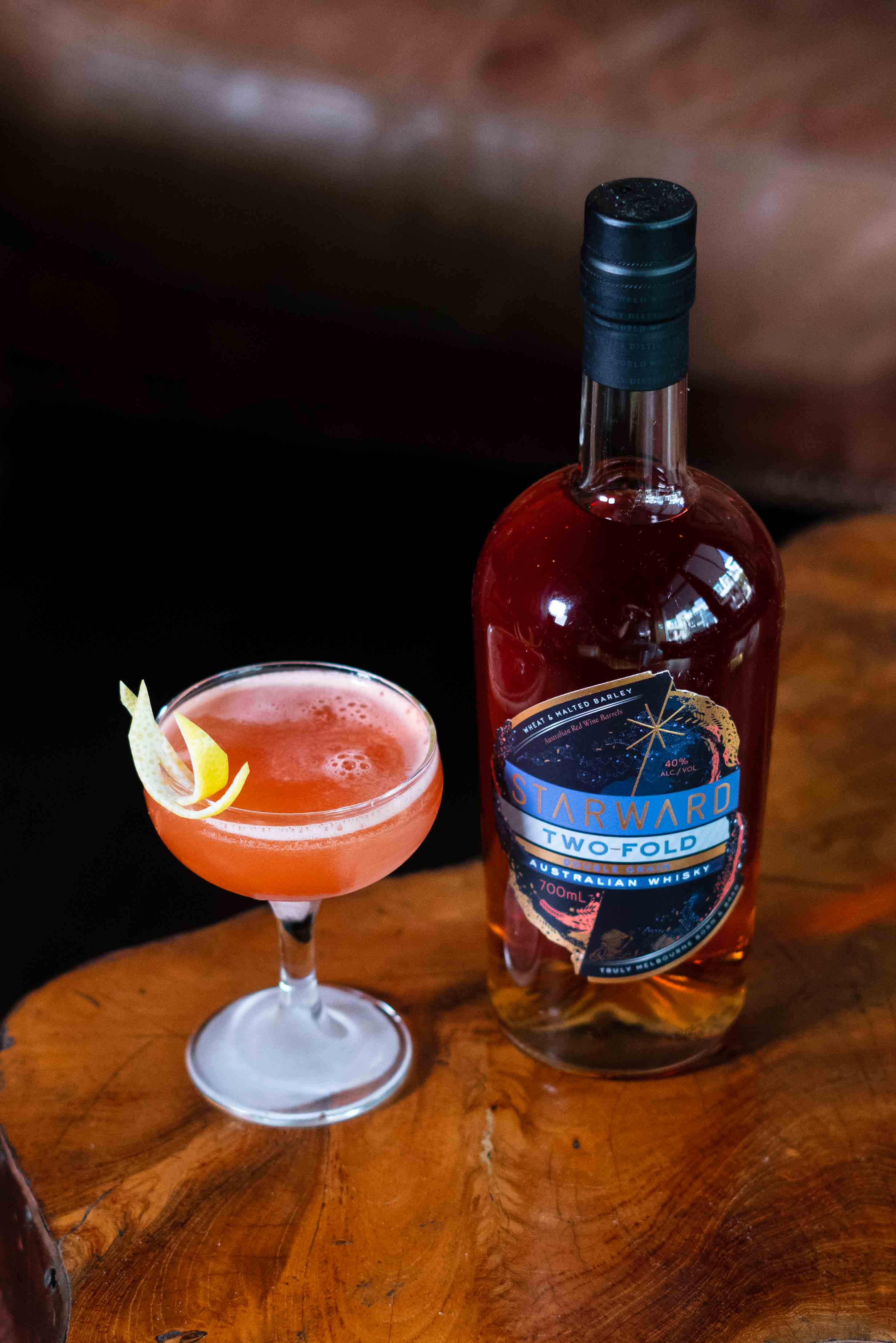 Rock Paper Scissors
Ingredients
45ml Starward Two-Fold
15ml Aperol (or grapefruit aperitif)
20ml rockmelon oleo saccharum
20ml lemon juice
Instructions
Shake all ingredients hard with ice.
Strain into a chilled cocktail glass.
Garnish with an orange twist.
Recipe by Kate Bartlett at Cobbler, Brisbane, for Australian Cocktail Month.
The drink is a fruity riff on the modern calssic Paper Plane, and a great representation of fresh Australian produce used in an efficient and sustainable way.