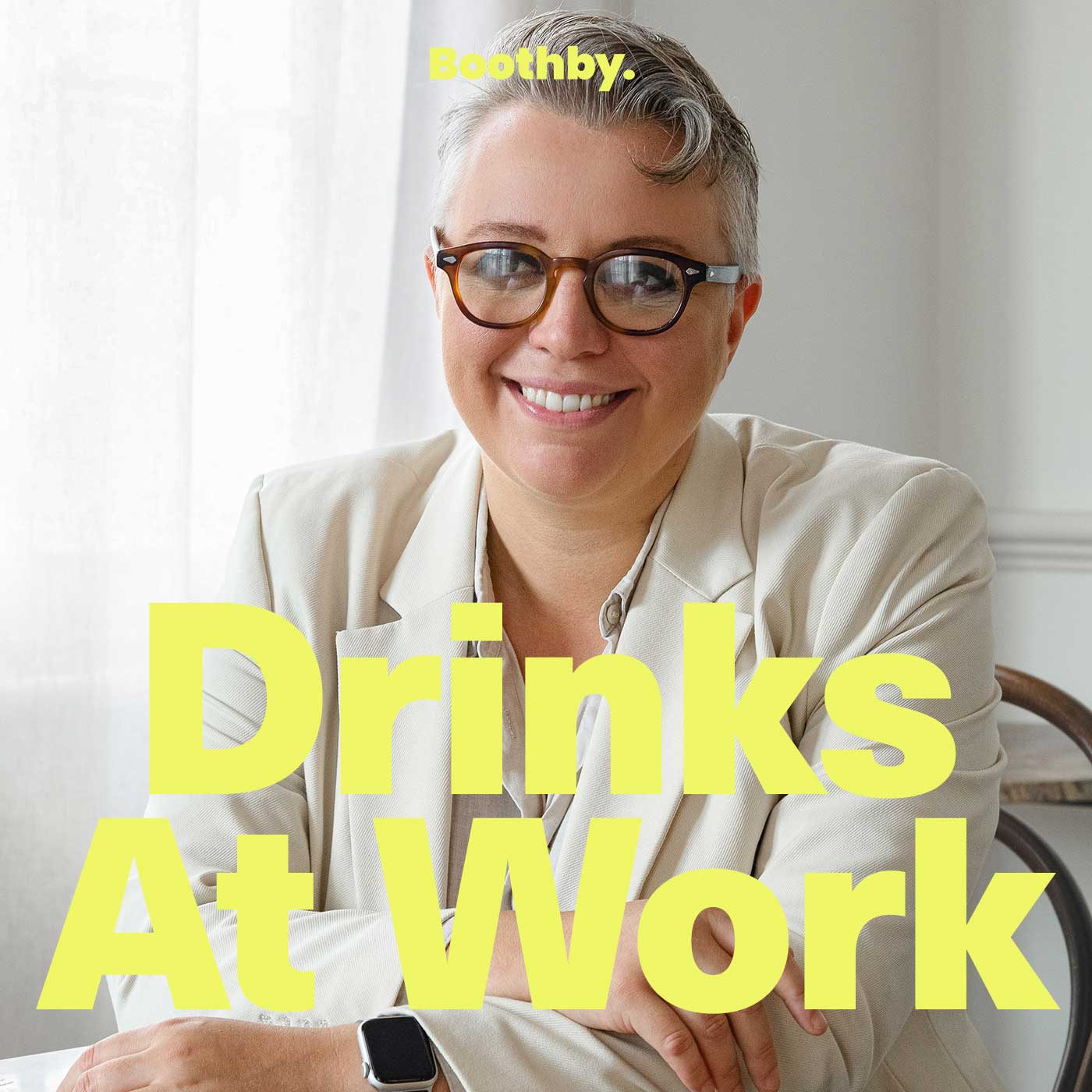 Kate talks about the work that goes into creating a World Class cocktail, how winning bartenders prepare for the competition, and loads more.
MADE POSSIBLE BY

---
"There is a lot of work that goes on behind the scenes to bring this to life," says Kate McGraw. Kate is the World Class ambassador for Diageo and she's talking in one sense about that competition, the training around it, the judging, the execution of the program. But she's also talking about how she's come to be where she is today.
"You come to our World Class Studios, and I'm here in a suit with a full face of makeup and looking very calm — hopefully," Kate says. "But there's a couple of months of work that's gone into that moment. And it is a lot of work. It doesn't all just fall into place."
It's a common theme among those I've interviewed for the Drinks At Work podcast over the last 37 episodes; the people who have built creative, interesting, and rewarding careers tend to work hard. They've turned up, put the hours in, they've taken hold of opportunities when they arise.
The World Class ambassador role is a big job, and I talk to Kate about that and how she got to this point in her career, why preparation is so important, what she had to improve upon to do the job well (and why), and lots more. It's a good chat and I think you'll find plenty of advice in there whether you're interested in working for brands, or just want to improve your own approach to your work.
There's also some great advice to anyone wanting to enter the World Class Bartender of the Year 2023 — and some very good reasons why you should.
---

World Class is open now, and round one of the competition is called Classically Contemporary. The brief: create a contemporary twist on a classic cocktail using Tanqueray No.TEN Gin. Take a deep dive into your chosen classic, and think about how you can be inspired by the citrus heart of Tanqueray No.TEN Gin to create a unique contemporary serve. You can base your serve on any classic cocktail — it doesn't have to be gin-based — and the drink must have a minimum of 30mls of Tanqueray No.TEN Gin and not exceed 2 standard drinks. Entries for Round One close on the 2nd of April at Midnight. Visit diageobaracademy.com to access the entry portal.
---
Below, I've pulled from some lightly edited quotes and advice from my conversation with Kate, including some of the key pieces of advice about entering and competing in World Class this year.
And do give the full episode a listen — there are some great tips in there and a lot to learn. You can listen in the player here, in the Apple Podcasts app, on Spotify or wherever you get yours.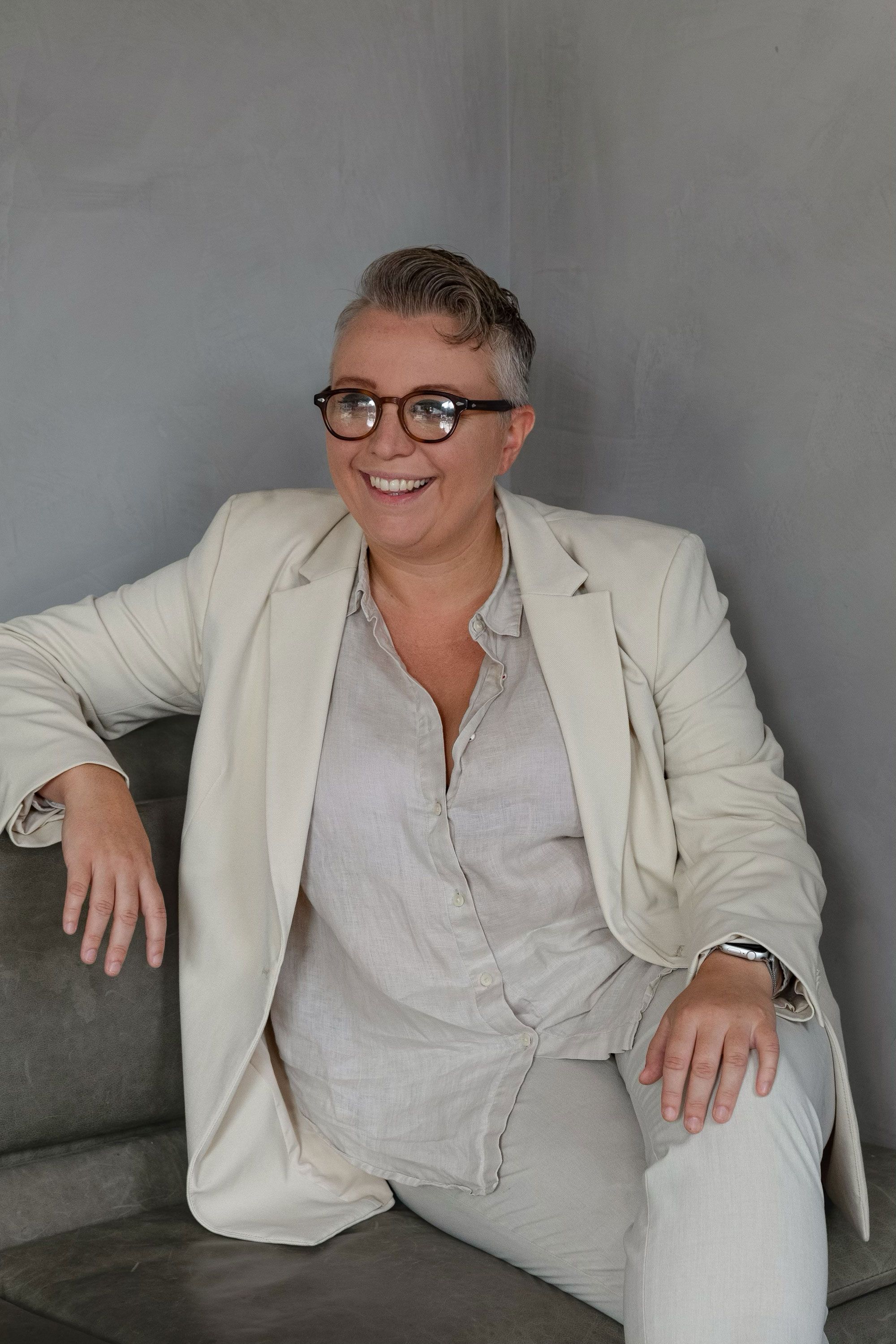 The Quotable Kate McGraw
"I went to film school, which is pretty much a one way track into hospitality." It's really rather interesting just how many people I speak to on this podcast who have this kind of background.
"When I moved to New York, I didn't know anyone," Kate says. "I was 21 years old. And so working in a bar was a really great way of me finding a community of people to be around."
"Does this actually make me happy?" Kate took to the bar world and began ticking things off the career list: bartender, bar manager, and bar owner among them. When she made the move to the brand world, in her words, "I'd kind of achieved everything that I wanted to achieve." New challenges awaited her.
"My role is really multifaceted." As the World Class ambassador, Kate also oversees their team of state-based brand ambassadors (Kate previously was the NSW ambassador). Then there's what she calls "the talent kind of stuff" — hosting launches, high net worth events, and the World Class Studios program in support of the competition. Throw in a bit of strategy and brand work, and bringing World Class to life, and you've got a work week which is rarely like any other.
"For me, it was about bringing it back to what World Class is all about, which is it's about the bartenders, and it's about the venues that they work at. And it's about celebrating that." Are you ready for some world class World Class advice?
"I always tell bartenders, think about it like you're writing a cookbook." When you enter the competition, make sure you've got full and complete recipes that easily understandable by the judges. "Assume we know nothing," Kate says. "Because what that shows us is that you've actually thought about this process."
"Take the time to take a nice photo." As Kate says, you don't need a professional photographer to take the shot, but a little forethought and preparation will help you get the best photo of your cocktail that you can. "Put a bottle of Tanqueray No. Ten Gin on the table next to your glass, find some great natural light and take a photo there."
"Drinks with garnishes — very important." It may be fashionable and stylish to serve your cocktails with little to no garnish, but when it comes to competitions — and when there are points at stake — a thoughtful, delicious garnish is a must. "It's World Class. This is not a drink that you're running in service night in, night out. This is a drink that's built for competition," Kate says.
"The feedback that I get all the time is, 'Oh, I don't know if I'm ready for World Class.' You are ready for World Class, everyone's ready for World Class." We learn by doing, right? And it's okay not to make the Top 100 or the national final — if you've never entered before, it's your year to enter.
"Preparation is key." Whether it's about preparing for a World Class presentation, giving a training session to a group of people, or anything in life, really — being prepared and doing the work in advance means you've done everything to give yourself a good chance of success at whatever it is you want to do. "I think the more you do it, the easier it becomes to be that way," she says.
---