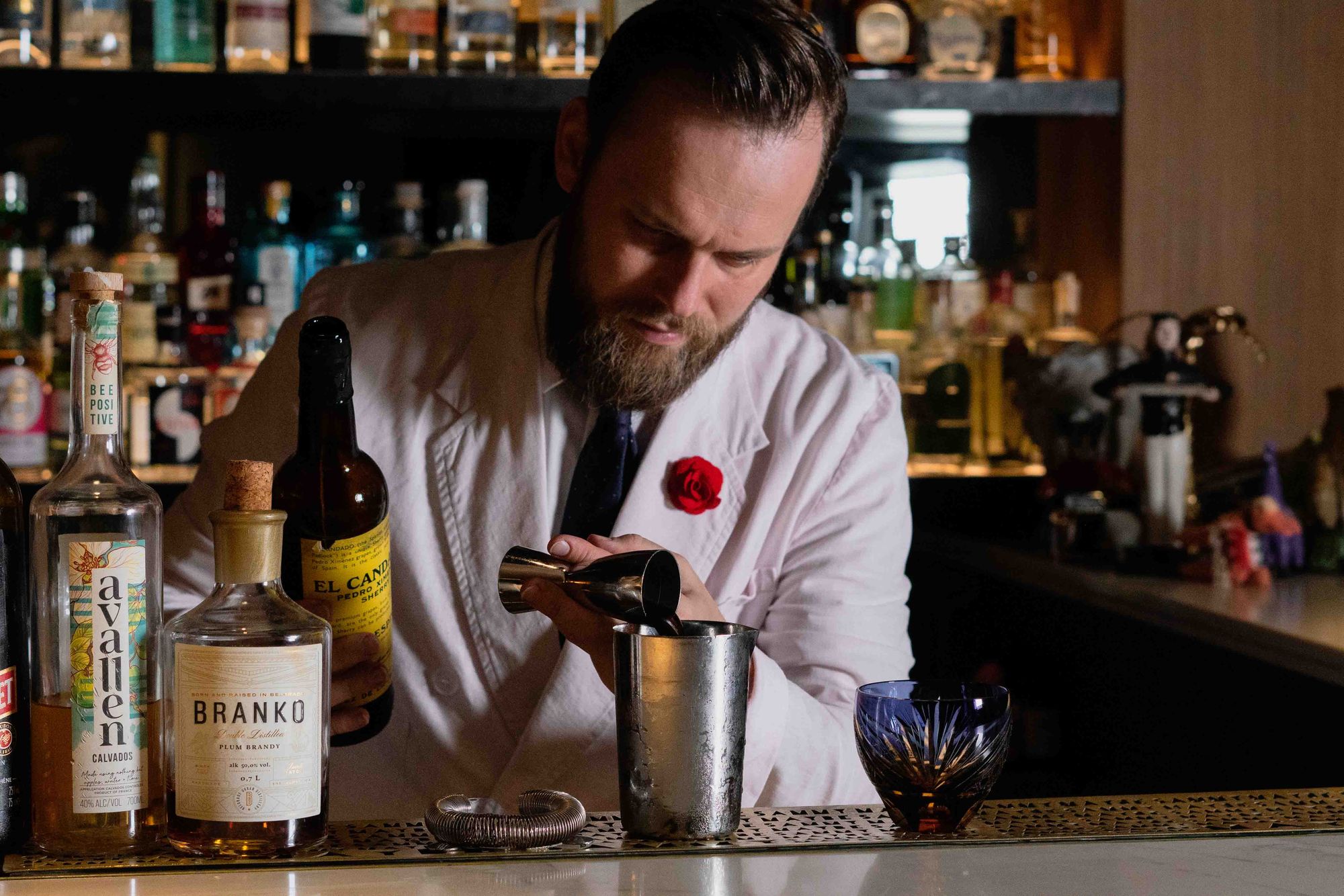 The latest list is something of a departure for the award-winning Maybe Sammy.
Sydney cocktail bar, Maybe Sammy, has made a lot of its three and a half years on the Australian bar scene. They've won awards, and landed on The World's 50 Best Bars list three times, entertaining many with their trademark irreverence and hospitality along the way.
If you've seen a bubble gun used on a cocktail in Australia, you can thank them — or curse them, sure — for getting it started with drinks like The Dunes.
They've just released a new cocktail list, the Stardust menu, and it's a beauty. The illustrations are creative and thoughtful and the 12 drinks on the list are inspired by women in the realms of music, fashion and art.
"We had this menu basically steer away from this muscular world of Rat Pack," says creative director and co-owner Martin Hudak. "[The menu] was always about Dean and Sammy and then Frank. And with all due respect, we did that for so many years since Maybe Frank was opened in 2015. And I think it's time to change direction and focus on different artists, and why not on female artists?"
The end result are drinks like the Milord, which we have here. Named for and inspired by a song of the same name sung by French chanteuse Edith Piaf, it's a drink that brings together French, Italian, and Spanish ingredients, ingredients which you don't often see in cocktails — and which you rarely see together.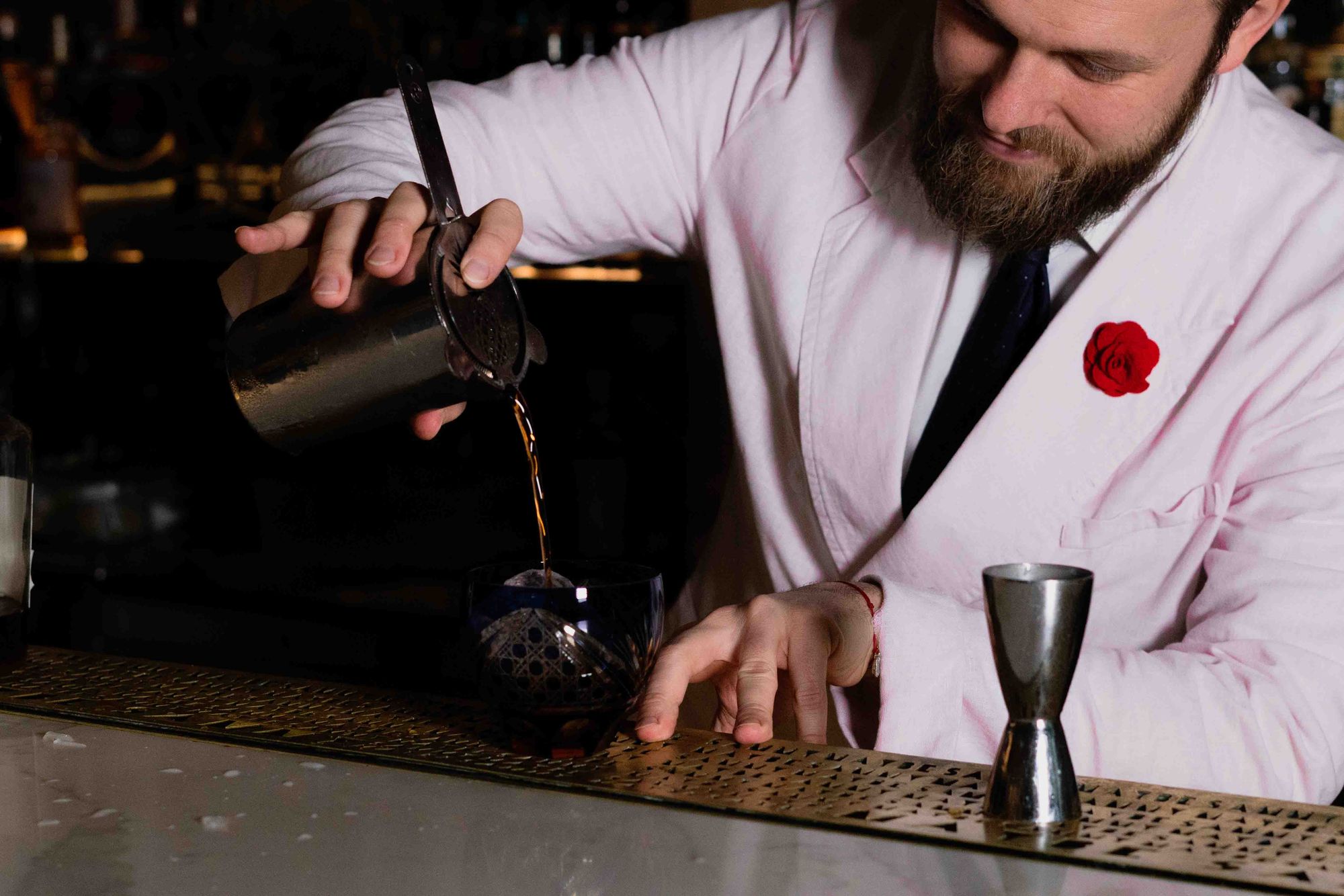 "There's plum brandy, we have calvados, Dubonnet, we have absinthe, and we have a balsamic vinegar — there are some very round flavours," he says. "It's stirred, boozy. And I think calvados should be on menus more often."
It's a delicious, rich, after-dinner style drink that is also served in a striking, jewel-like and brilliant blue glass.
And that's the idea behind behind the Stardust menu: put something magical in the guest's hand and make their night.
"It's to bring back something, something more magical, something more eternal, something beautiful, back to life, and to celebrate female artists," says Hudak.
"If you think about the word Stardust, it's like when you leave a mark behind you, right? There's this dust behind you, stardust. Something glamorous, something remarkable."
Get the recipe for Maybe Sammy's Milord cocktail below.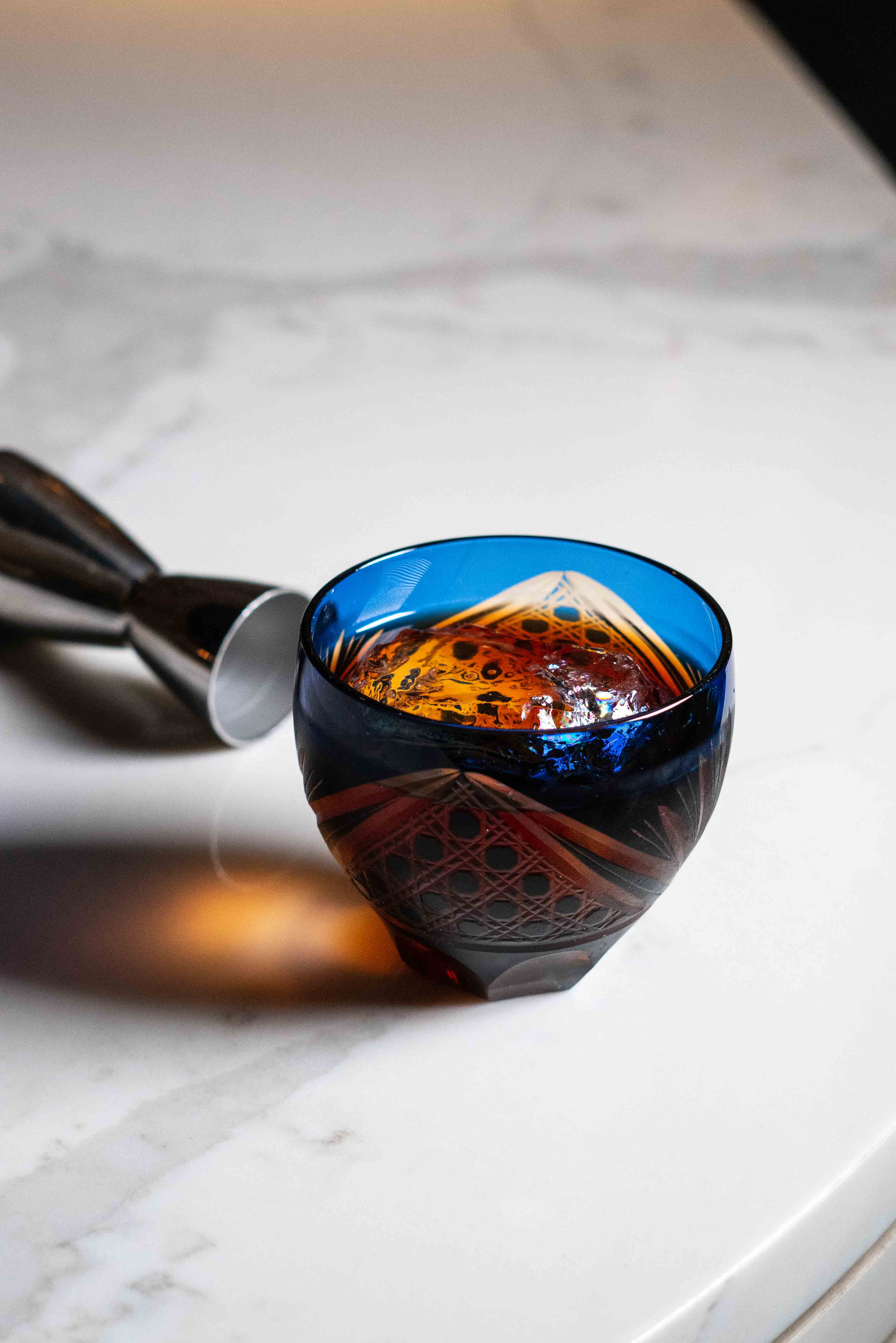 Milord
Ingredients
3 dashes of Peychaud's Bitters
3 dashes of absinthe
15ml PX sherry
10ml Avallen Calvados
20ml Dubonnet
25ml Branko Plum Brandy
3 drops of 25 year old gran reserva PX balsamic vinegar to garnish
Instructions
Stir down all ingredients with ice.
Strain over block ice in a rocks glass.
Garnish with three drops of balsamic vinegar.
Recipe from Maybe Sammy's Stardust menu, 2022.