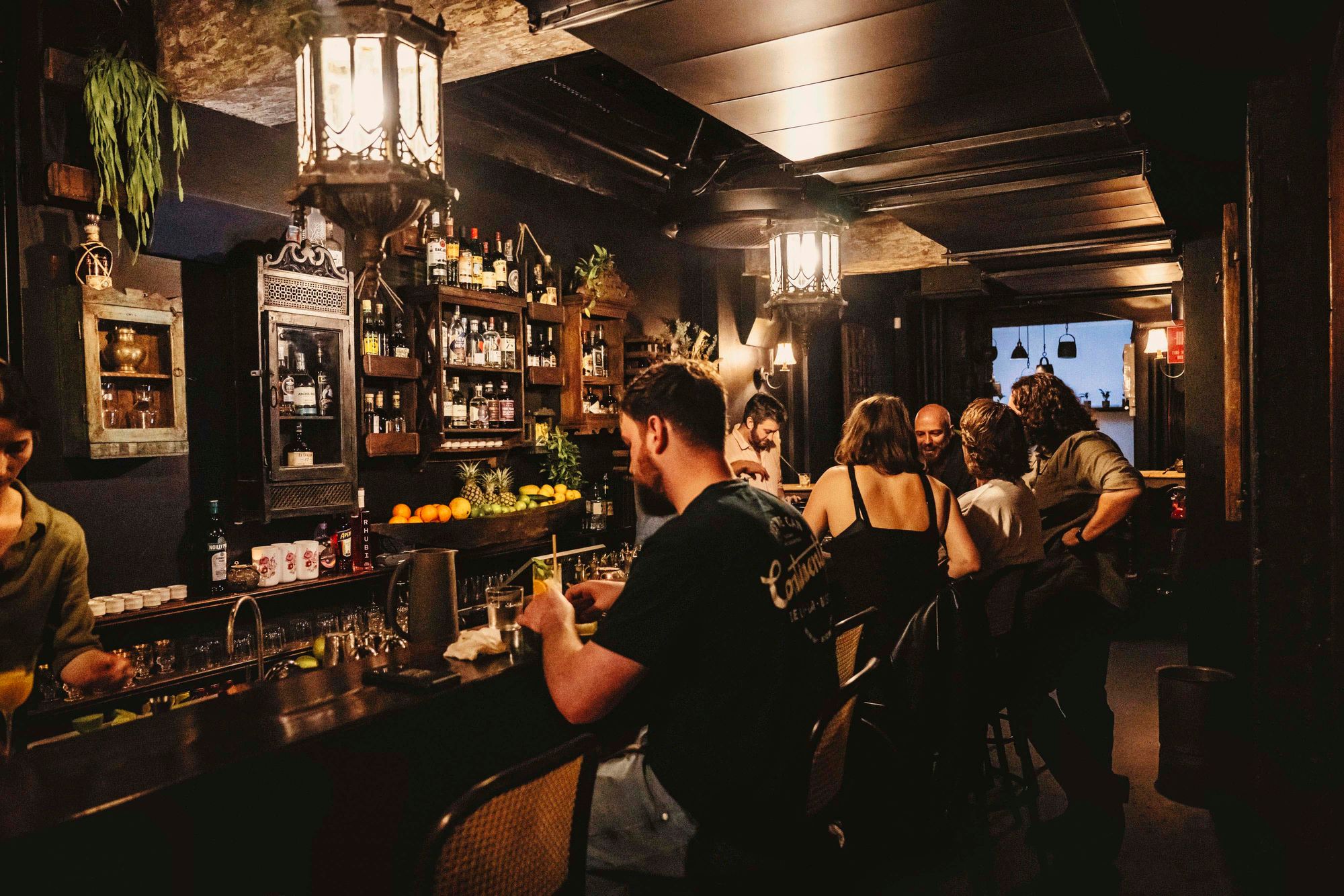 Get a look inside the new bar from the team behind Old Mate's Place.
Updated Wednesday 2 November
Faced with shipment delays on fridges, bar stools, and other accoutrements that make a good bar great, but a space ready to serve drinks, what is a bunch of enterprising bar owners to do?
If you're Andres and Gabrielle Walters, Daniel Noble, and Adam Cork, you put your heads together to come up with a popup bar concept focused on good times to tide you over.
They're the people behind beloved Sydney bar, Old Mate's Place, and they've snapped up the former site of Spawn Point in the basement of their building for their next venture, Ginny's Canoe Club.
"We just weren't prepared to sort of sit here and wait for fridges, barstools, all the other knickknacks that you want to get from from overseas and whatnot," says Andres Walters. "So we just decided to come up with a an interesting concept for a little popup while we wait on the final touches to come from overseas."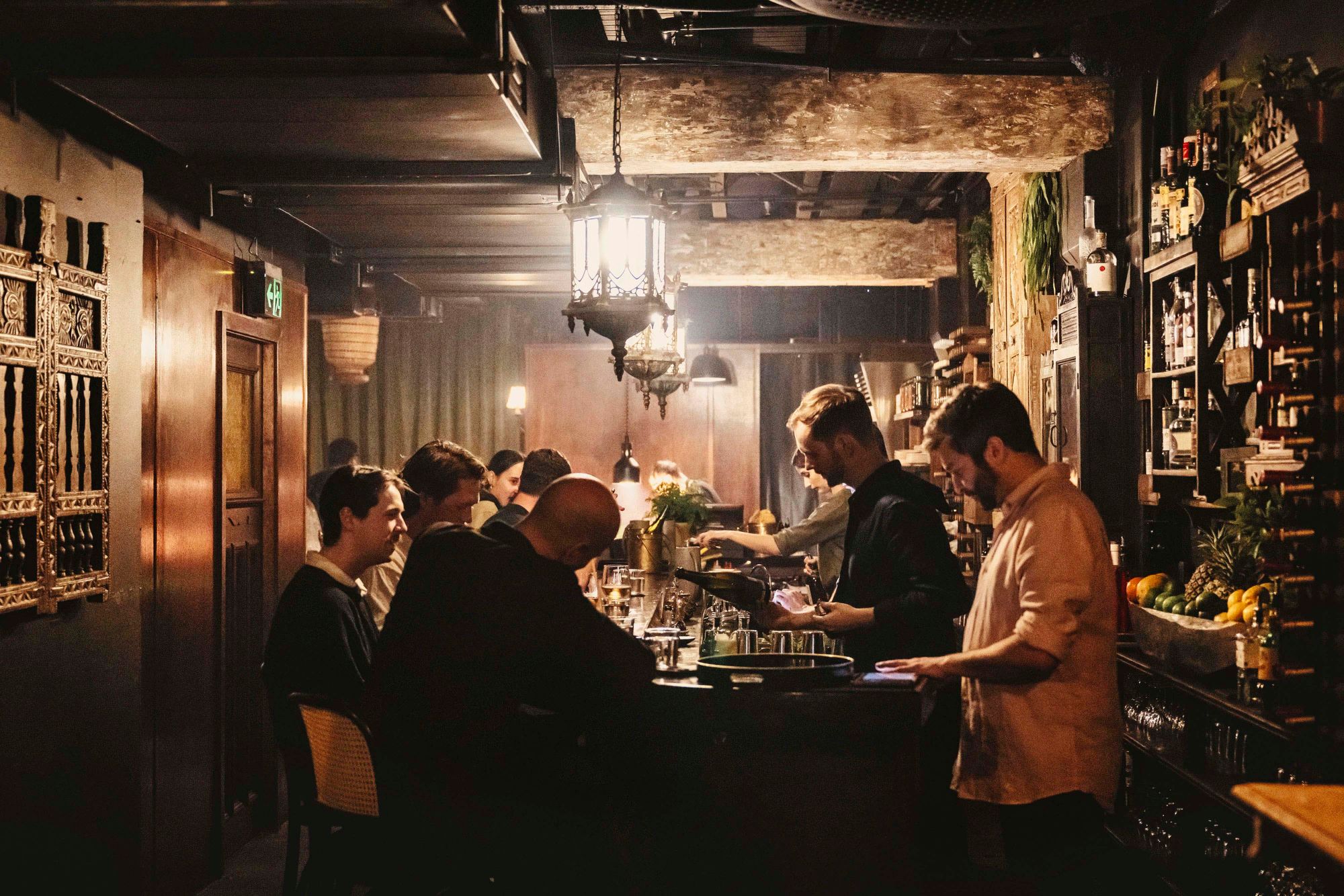 That concept is going to see Ginny's Canoe Club collaborate with some of their favourite chefs working in an array of cuisines to come up with some inspired tacos, or, as Noble puts it, "food canoes."
"But we didn't want it to be like a slap-together, Tex Mex, like cheap guacamole on the side bizzo," Walters says. "There's people that do it really well out there. And not that we couldn't do that, but we just wanted to look at it from a different aspect. And if you look at say, Indian cuisine, or you've got different cuisines around there, they kind of do the same thing, they just don't call it a taco, they just get a vessel to put tasty stuff into your mouth."
So expect an Indian-inspired interpretation from one of their mates, and a take from Mat Lindsay of Poly and Ester in Sydney.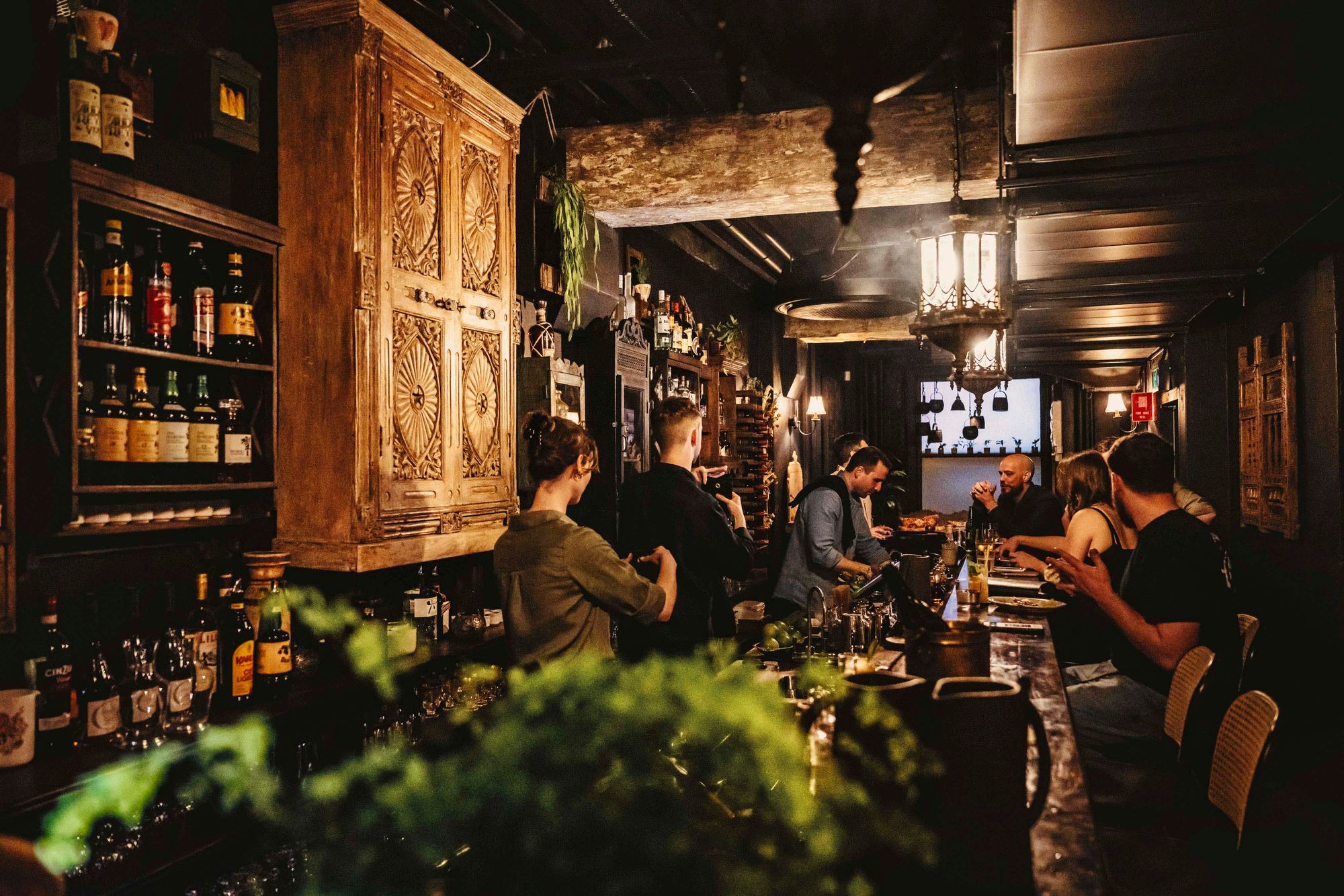 The popup, which is named for Cork's mother, kicked off in October, and is backed up with a very Old Mate's Place approach to the drinks.
"Charlie [Casben] from Moya's Juniper Lounge is putting together the wine list," says Walters. "We gave him the brief of, let's go from entry to baller in a short wine list, but  keeping it everything that we do, like if we drink it, we'd would sell it."
The cocktails will echo that sentiment, and be focused on big flavours and fun times.
And as the tacos are inspired by worldly travels, so too is the fitout.
"It's kind of like an boozy hoarder traveled around, and then what he ended up with at the end of his trip is what we've got," says Noble. "It's a mismatch of beautiful antiques, you know, anywhere from late 1800s and early 1900s. The cohesion between all of them is that they're from a Southeast Asian influence."
In essence, it's the Old Mate's Place crew — including the old hand owners themselves getting back behind the bar — wanting to play with new food styles and settings, but with their signature commitment to hospitality and irreverence.
"We are opening a really fun venue for everyone to come down and have a really fucking good laugh, with a really good food offering, but not a restaurant," Noble says. "The music goes loud towards the end of the night when we're all getting a bit funky. You know, it's kind of like the best of all worlds for everybody."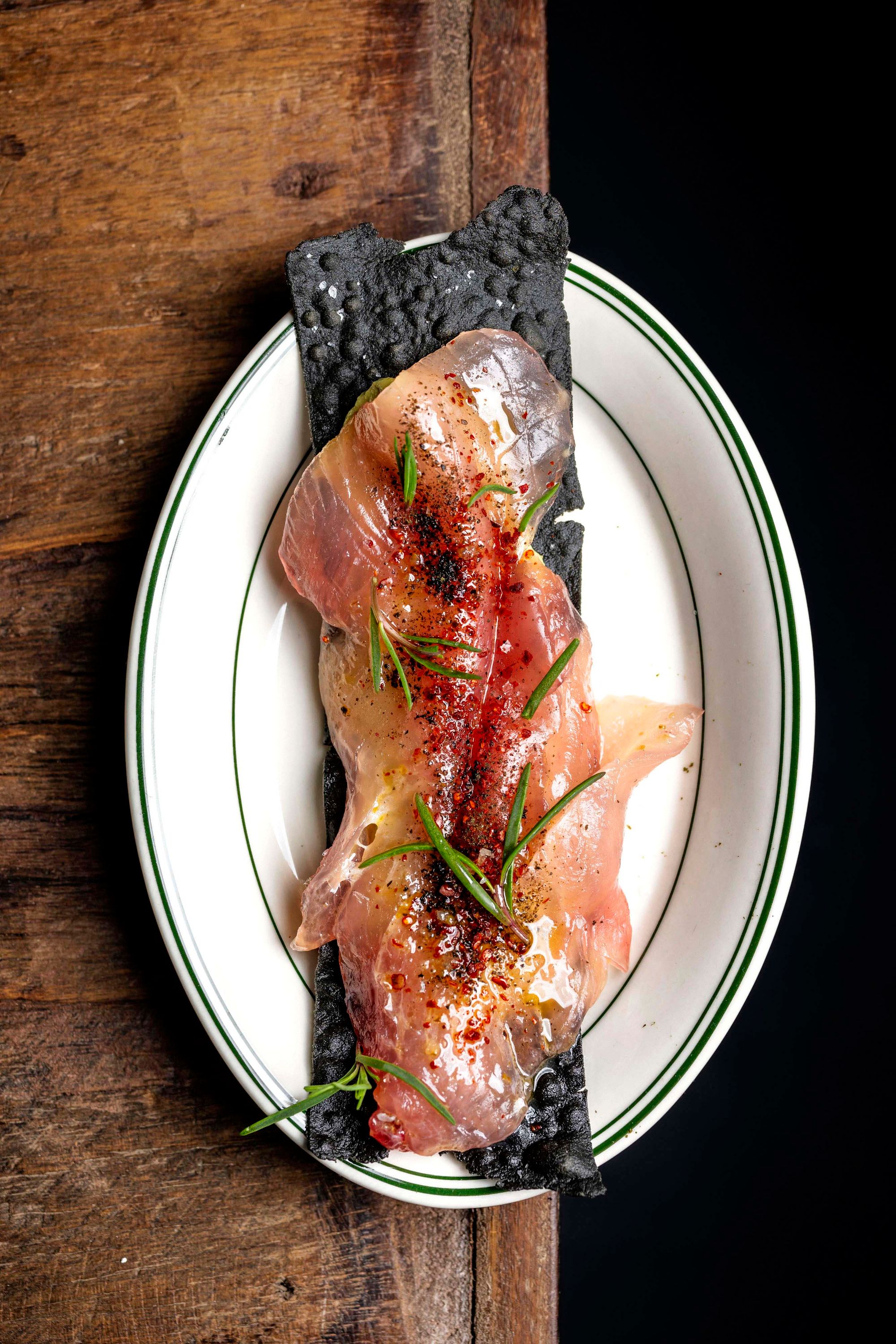 But the popup will only be there for a short while, before they turn the space into something more permanent.
"The first four months, we're just going to have a blast, get everybody down there getting a feel for the space," Noble says. "And then over the Christmas period, we're going to do some pretty exciting stuff to this space, and then try and reopen it for February next year."
As to what's in store for next year, they're keeping quiet for now. Our prediction? Whatever it is, it's going to be a good time.
You can find Ginny's Canoe Club in the basement at 199 Clarence Street Sydney, and on Instagram at @ginnyscanoeclub.