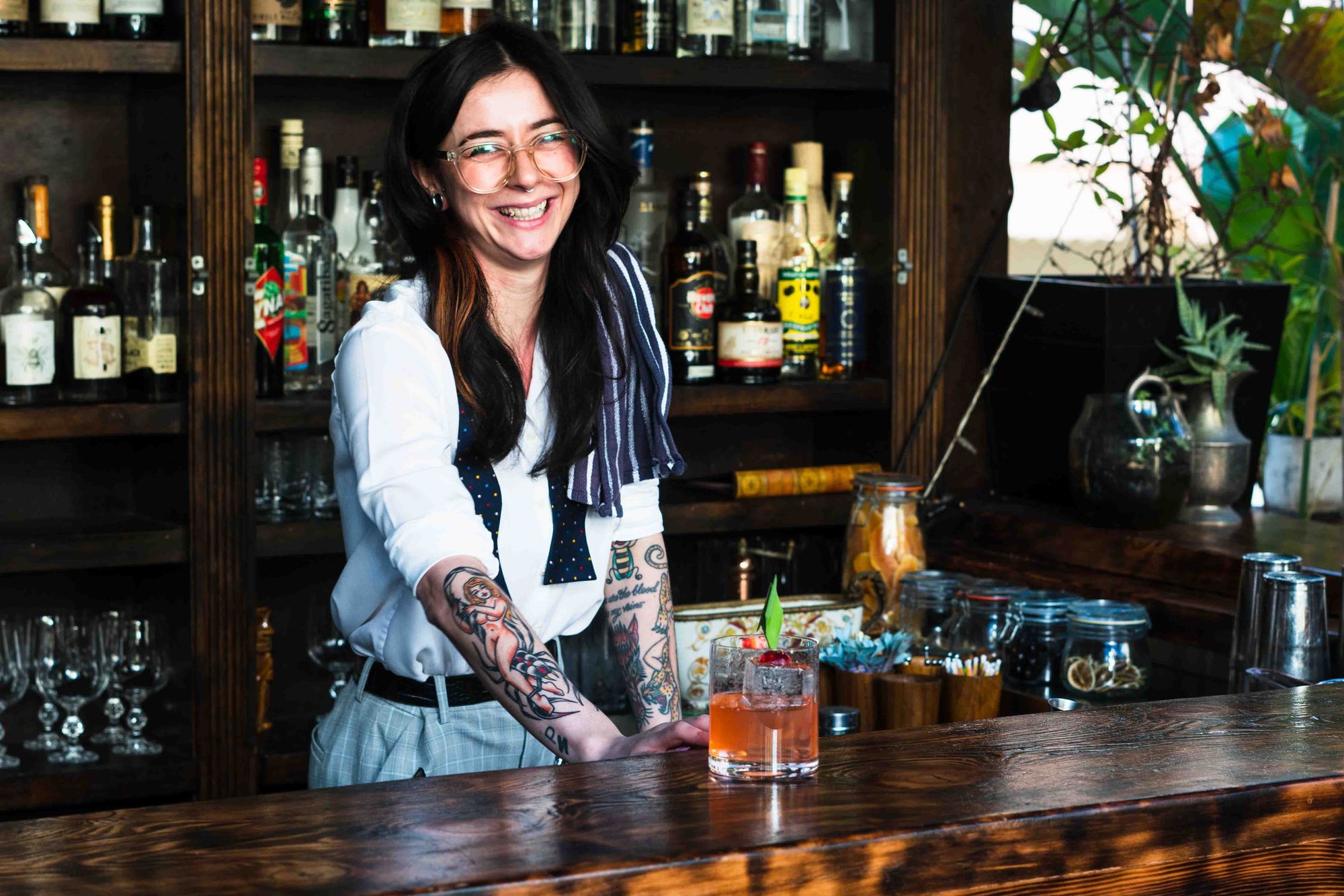 The Pandan Airways cocktail from Sarah Mycock might have some modern technique, but it's long on old time deliciousness.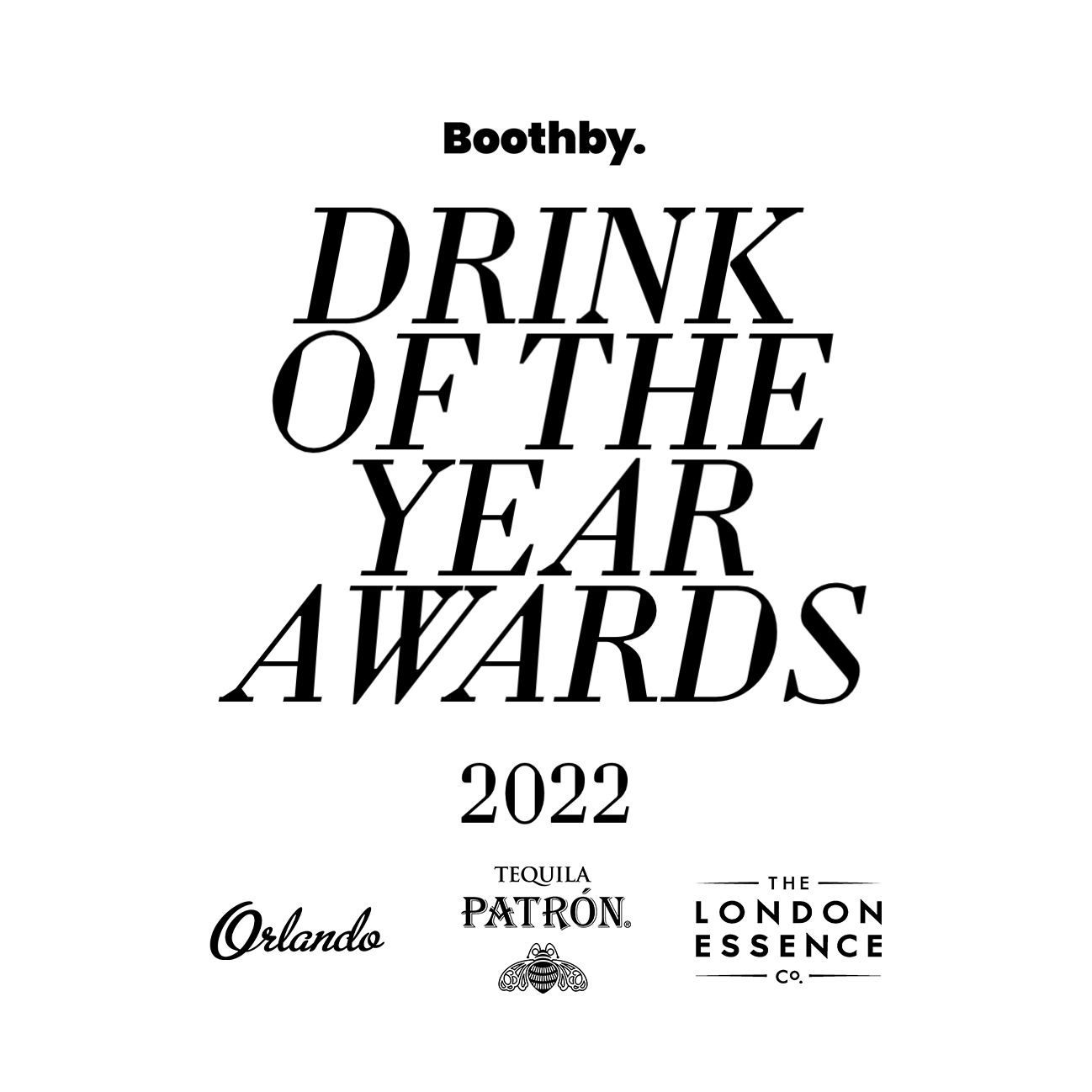 This drink is one of the Boothby Top 50 Drinks of the Year 2022 — you can see the full Top 50 here.
Old Mate's Place in Sydney is the kind of bar you go to because it's a proper bar. It's not an experimental, degustational detour for drinks — it's a good time, it's a meeting place, it's somewhere you want to spend time in. It's not a high-concept vessel for highfalutin' drinks — Old Mate's Place is just a great bar, staffed by great people. What else do you want?
That isn't to say the drinks at Old Mate's Place aren't great or considered — they are, and their Pandan Airways cocktail is a perfect example of that. It's made with some modern bar technique — yes, a sous vide machine is part of the recipe — but it's a drink that doesn't force you to think about how it's made. You can enjoy it, order two or five, and carry on with your great tine. If Old Mate's Place is just a great bar, then this Pandan Airways is just a great drink.
I first tasted the drink during lockdown last year. Old Mate's Place had quite the cocktail delivery operation going, doing canned versions of the cocktails on their list and bringing some much needed deliciousness — and their trademark playfulness — to homes around Sydney during some dark days (complete with excellent Bare Bones ice). Every canned cocktail came with its own garnish, with instructions on how to pour the drink and serve it as close to the way they do at Old Mate's as possible. The Pandan Airways cocktail, created by bartender and manager Sarah Mycock, was one drink that travelled particularly well.
It's the kind of drink that once it's on a menu, it's hard to ever take it off.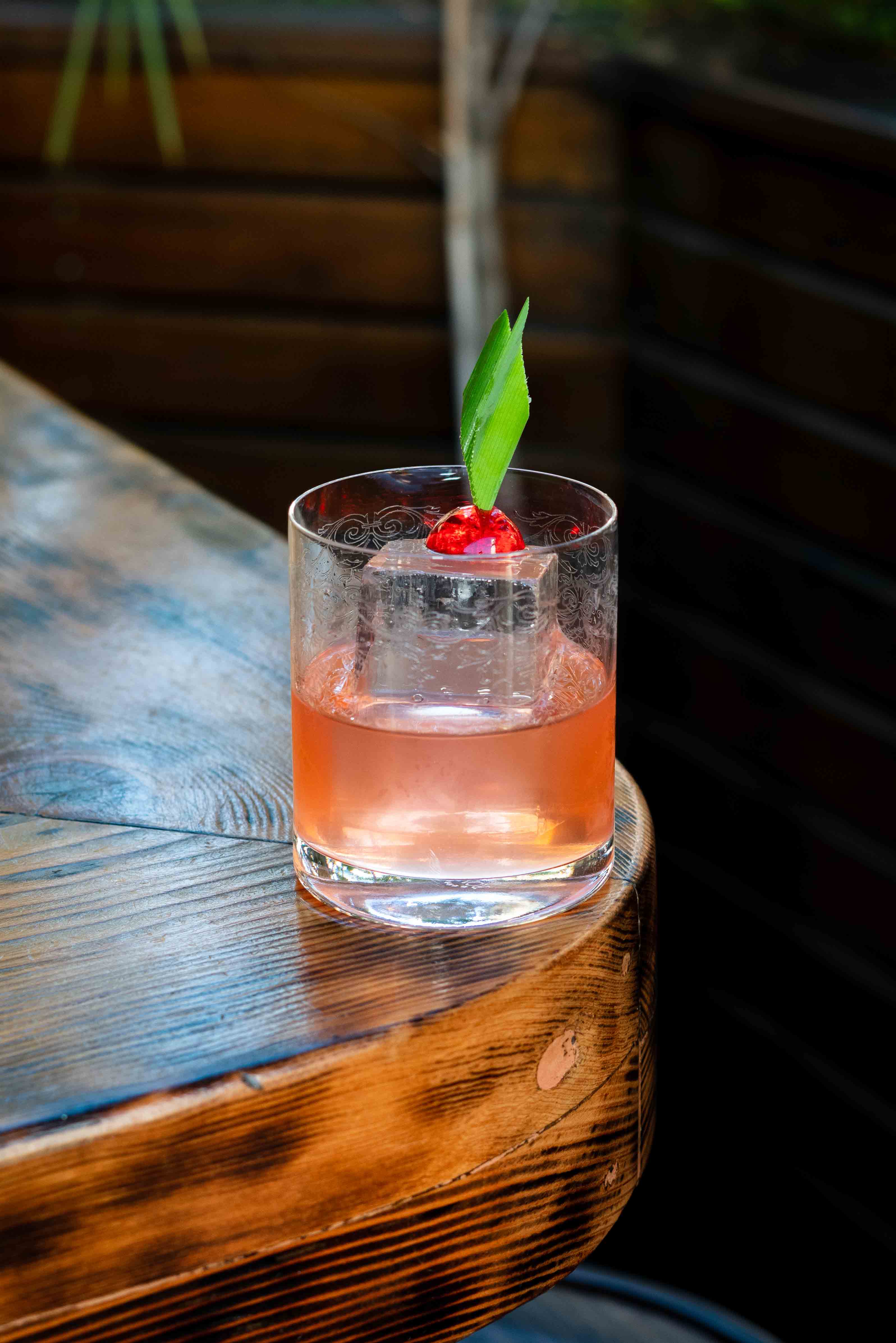 Pandan Airways
Ingredients
60ml pandan gin
20ml verjus
15ml sugar
Instructions
Stir all ingredients over ice.
Strain over block ice in an Old Fashioned glass.
Garnish with strawberry jelly and pandan plane.
For the pandan gin:
1 700ml bottle London dry gin
3/4 bunch of pandan
85g coconut flakes
165g frozen strawberries
Add all ingredients to a sous vide and heat at 60° for 45 minutes. Fine strain and put into freezer overnight. Fine strain again and discard coconut oils.
Recipe by Sarah Mycock, Old Mate's Place, Sydney.