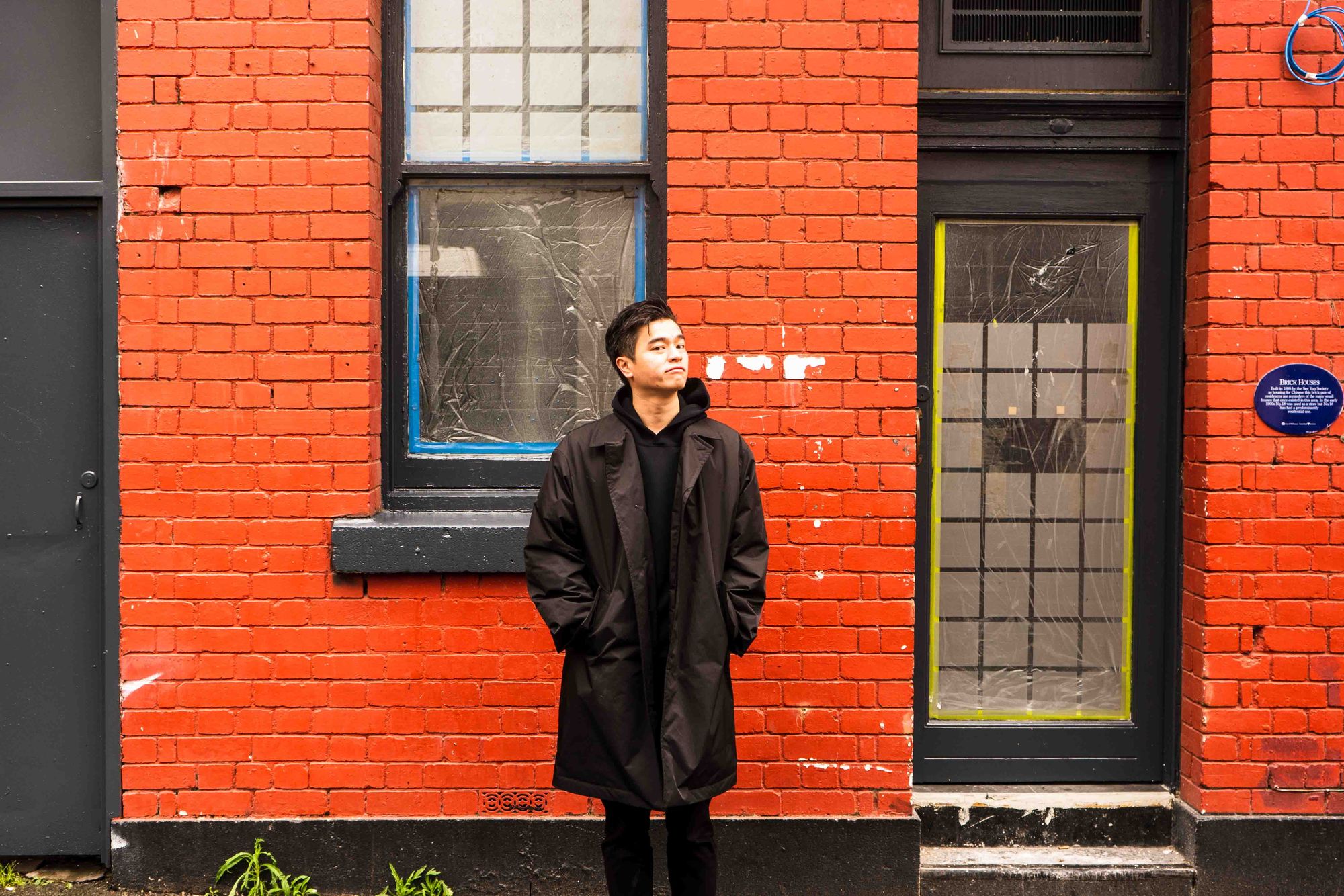 The 26-seat cocktail and whisky bar is opening in Melbourne's Chinatown.
Bartender Andy Chu (pictured above) has an impressive roster of Melbourne bars on his resume. The 29 year old has been in the bar world for a decade now, with time spent at The Everleigh, Above Board, Black Pearl, and Byrdi. Now, his next act will be opening his very own cocktail and whisky bar, One Or Two, in Chinatown in Melbourne.
"The bar is called One Or Two, for the reason as simple as one or two drinks, one or two people," says Chu.
"That's the reason I picked this location. It's right in the CBD, people want one or two drinks every now and then."
One Or Two is the very definition of a small bar, with space for just 26 people inside.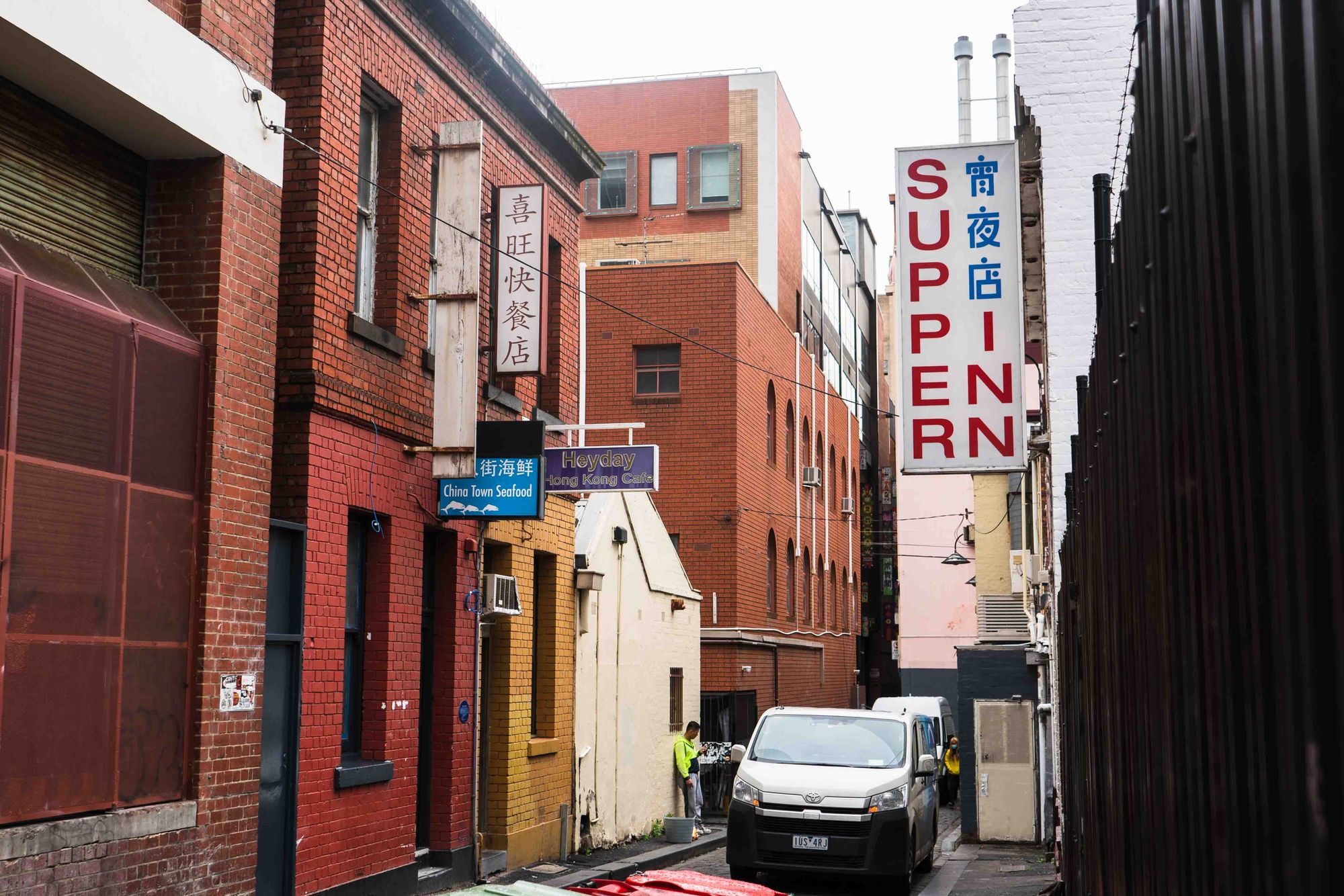 "In fact, there's only four barstools at this point," says Chu of the narrow design layout. There will be lounge chairs and low seating, as well as table service.
The design takes its cues and materials from the Japanese idea of wabi-sabi, which appreciates the imperfections and impermanence of things.
"Things are always evolving," Chu says. "It's like a circle. The meaning of the circle is fulfillment, but the meaning of an incomplete circle is that there's always something to chase on. It's always something improving. It's always something ongoing and moving."
The space itself is quite dark and speakeasy-esque (without being an actual speakeasy), with unfinished stone and wood building materials employed and a monotone colour palette. "I'm Asian and in Chinatown, it's gonna be myself — it's just my personality. I'm monotone in colour, in my outfits," Chu says.
Because the bar is so small and intimate, the focus will be on hosting and making people feel at home.
"You're always welcome in the venue, you always feel comfortable — to me, that's hospitality," he says.
"I might not give you the best chat. I may not give you the best storytelling, but you walk in the door I'll always smile, always say hi, always try to find a spot for you."
Bartender Andy Chu is opening his first bar, One Or Two, in Melbourne. Photo: Boothby
The menu will be stripped back and whilst there should be something for most people, the bar isn't for everyone all the time. Instead, Chu will focus on quality and his passions.
"It's going to be a cocktail and whisky bar, but I always say it's just a bar," says Chu. "I'm not being a grand concept drinks bar, but I do study classic cocktails.
"The menu structure will be fairly simple, an eight cocktail menu and 40 to 60 whiskies, mostly single malt Scotch."
Expect two options for beer (including a lager from New Zealand and a saison), and a few wine options: one white, one red, one skin contact pet nat.
"The whole point is quality first," says Chu.
Work on the fitout of the bar is happening now, with Chu planning on an October 2022 opening.
You can follow One Or Two's progress on Instagram here at @one.or.two.melb  and find the bar at 18 Celestial Ave, Melbourne.