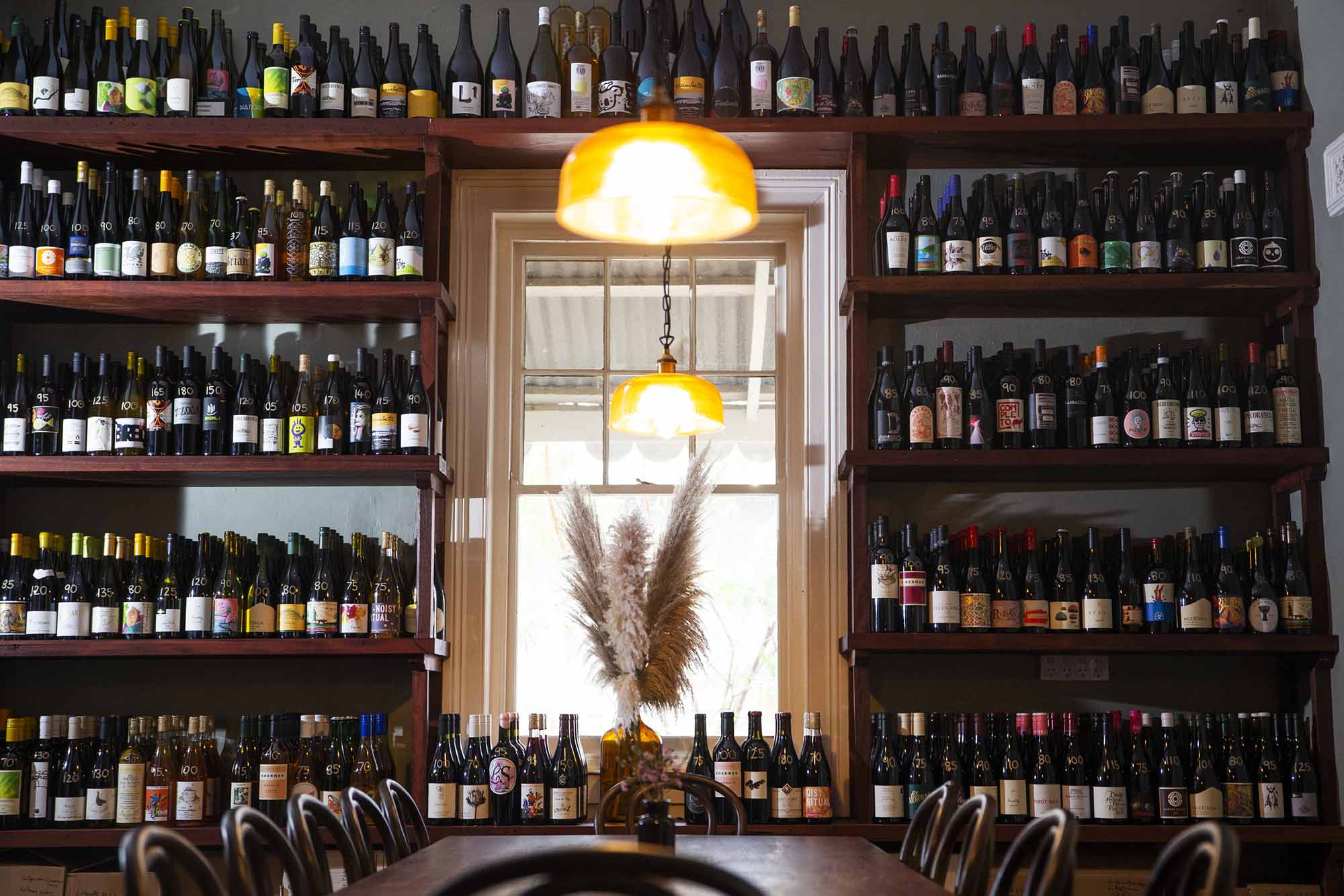 Repurposed jarrah wood, dark tones, and wine bottles line the walls.
The second bar from Perth bartender Dimitri Rtshiladze is now open, and it's a beauty.
We wrote about what you can expect from the Fremantle bar a few weeks back — you can read that here. Rtshiladze and his team threw open the doors to the venue a week ago, and things are going well.
"[It] has been well received, which is great," Rtshiladze says.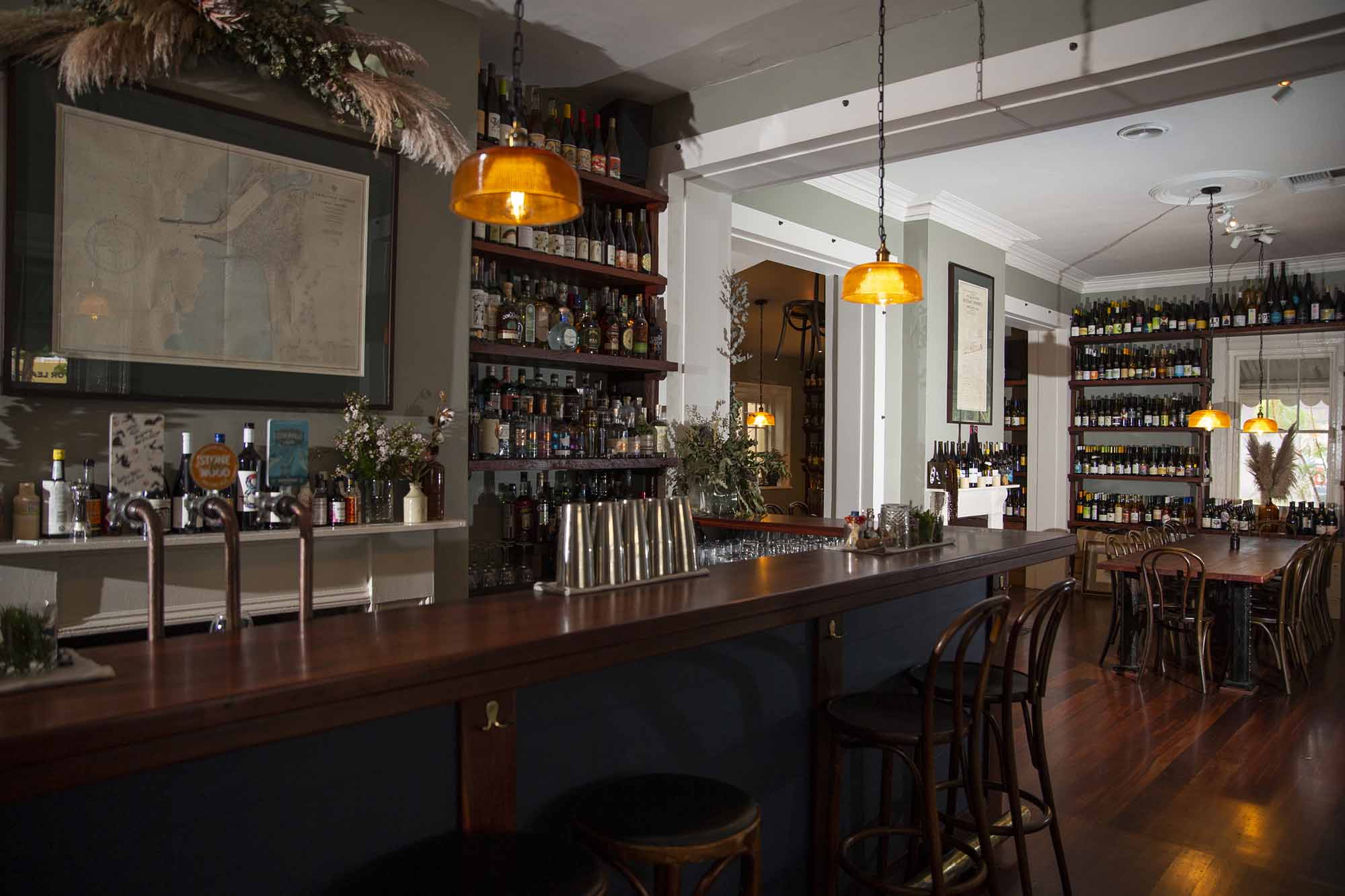 Just in case you hadn't figured out one of the focuses of Nieuw Ruin, the walls are stacked floor to ceiling with wine bottles (their website promises weird wine). There's plenty of reclaimed hardwood timber throughout and dark tones abound; Rtshiladze reckons that "there's probably about for or five tonnes of repurposed jarrah in here that we've machined and made furniture out of."
Nieuw Ruin is open Tuesday to Thursday from 4pm until late, and Friday to Sunday from 12pm til late. Take a look inside the bar in the gallery below, visit them at 12 Norfolk Street, Fremantle, or follow them on Instagram at @nieuwruin.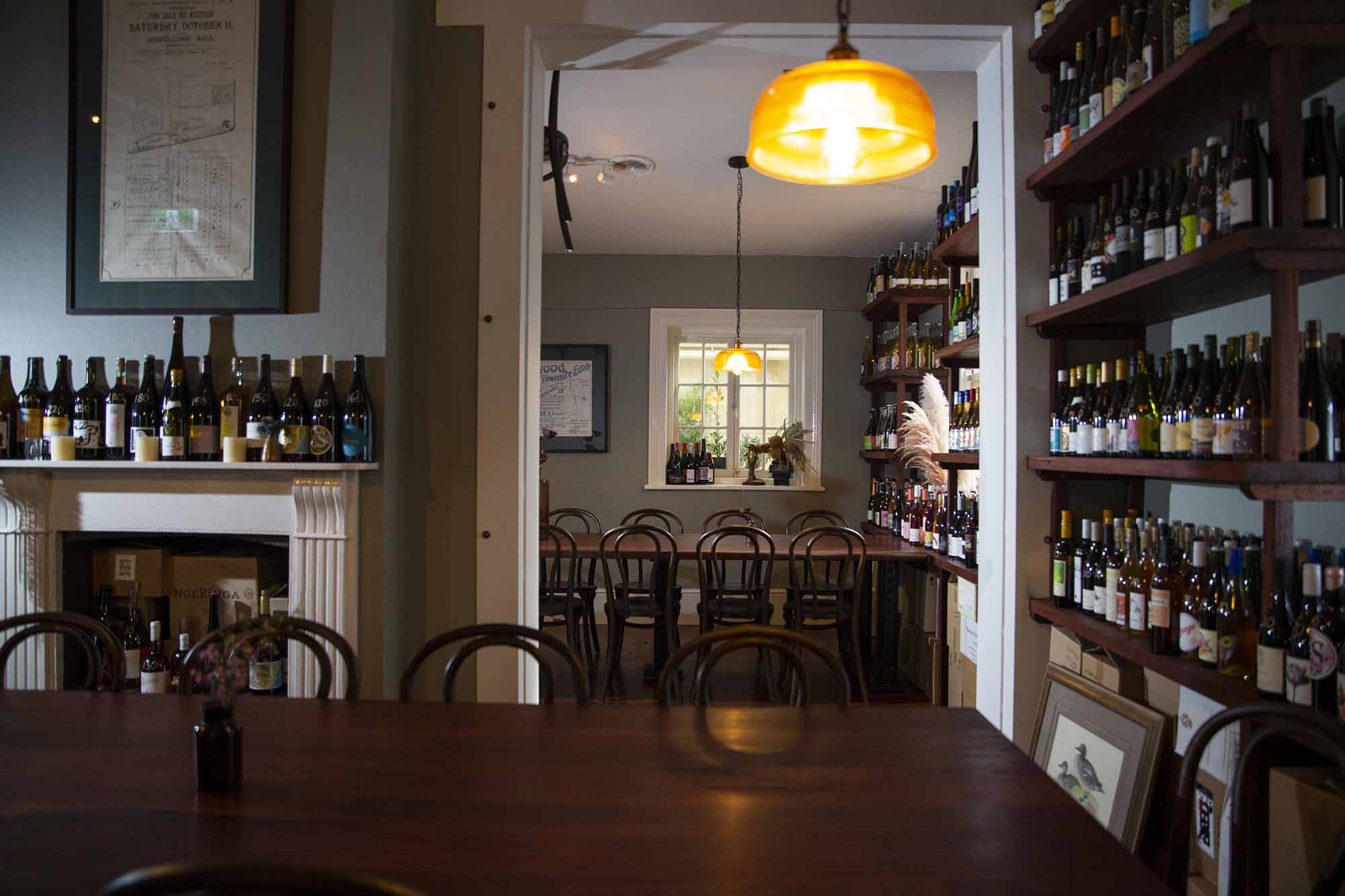 Further reading.