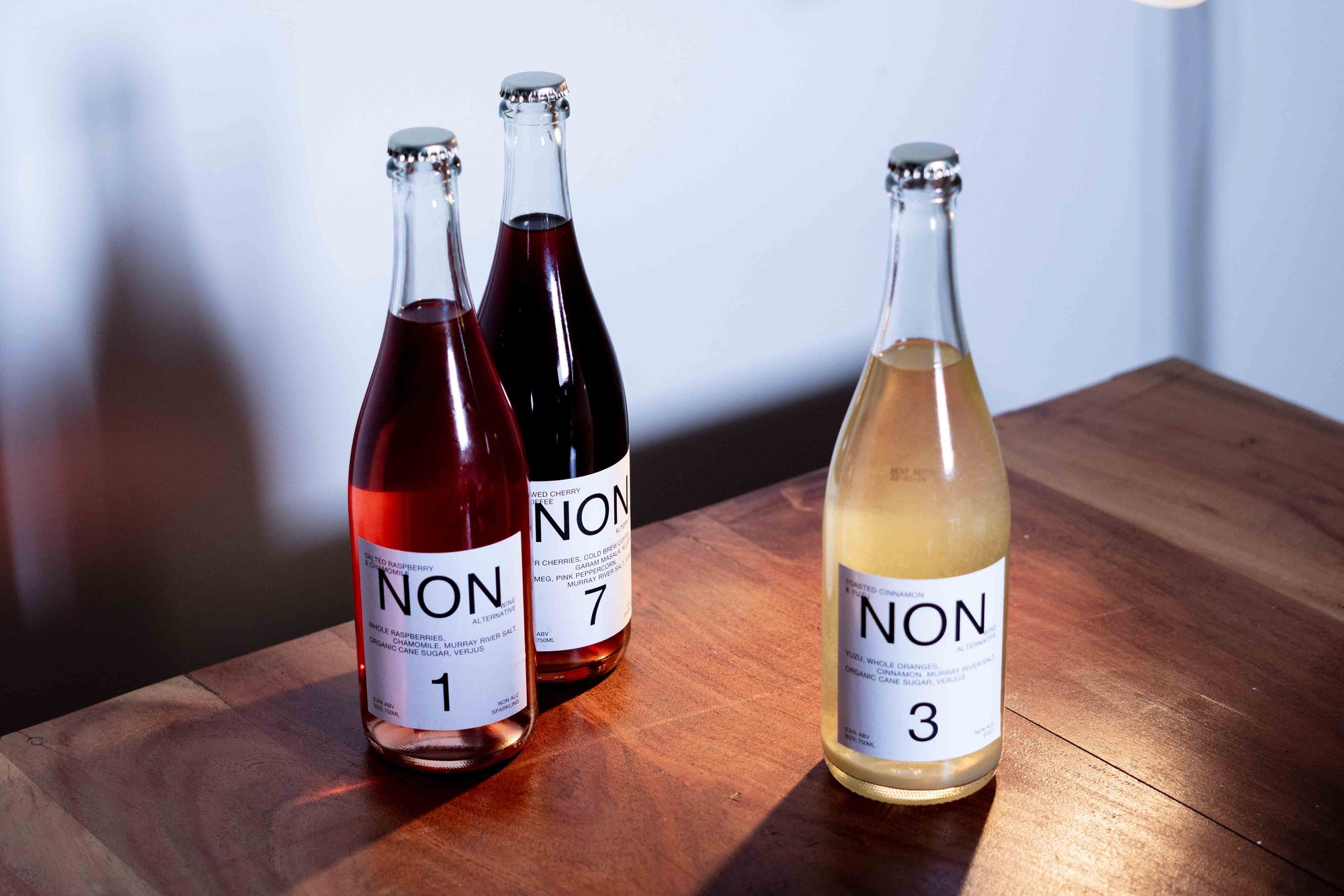 A review of three bottlings from the striking Melbourne non-alc producer.
A quick note up top: thanks to everyone who has subscribed to this newsletter recently, there's now more than 880 Boothby members and a more than a few of you who are paid members — your support is amazing and much appreciated. If you'd like to become a paid member, you can help to support Boothby from $10 a month or $99 a year right here.
---
I'm not against non-alcoholic drinks. I feel like I have to make that disclaimer whenever I write about them or talk about them, because the problem I find with much of the non-alc market is that far too often they suck. They don't give you value for money. They're often pale imitations of alcoholic drinks. They don't drink the same way that a glass of wine or a spirit or a cocktail should — they don't have the weight on the palate, complexity, structure. Without that, they drink more like a flavoured water than something spiritous.
That isn't a problem in and of itself — sometimes you want a thirst-quenching  drink to smash. It becomes a problem when you're asked to pay nearly as much as you would on an alcoholic drink. The presence of strong spirits in a drink — that alcohol burn — makes you sip the drink rather than slurp it down like its Powerade on a hot day, which means that when you're spending money on booze, it tends to last a bit longer (you are consuming responsibly, I assume).
NON is something a bit different, and I think that's because of their approach: yes, it's marketed as a non-alc wine alternative but it doesn't mimic wine varietals, like, say, a non-alcoholic riesling. It doesn't call itself a non alcoholic cocktail. It's not trying to be something that it isn't, and that's a good start.
Because there are other brands out there that do mimic established alcohol categories — and don't do it well.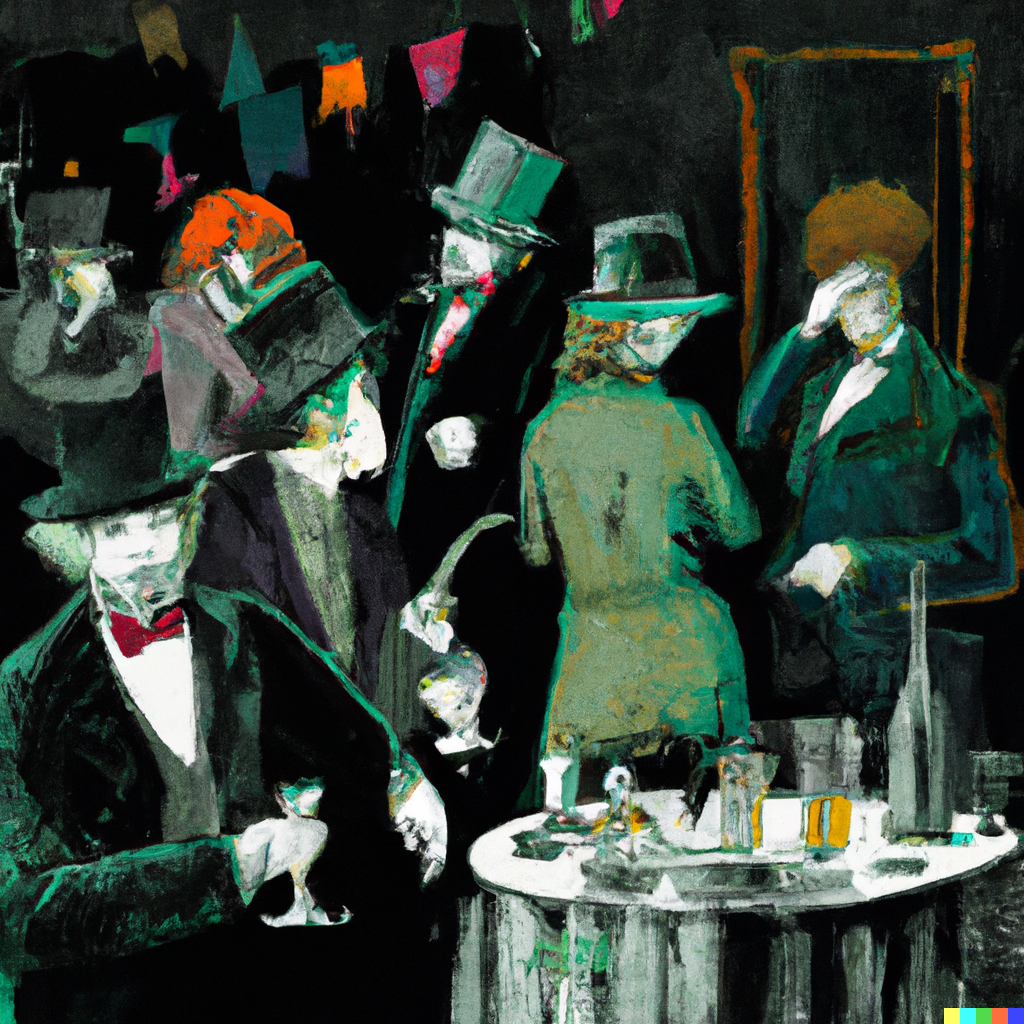 NON isn't perfect, but it is tasty, and it does an admirable job as a drink to sip and savour. I've driunk the bottles below on their own, with company, and with meals. Each bottle I've tried has layered on the flavour, and got the mouthfeel and texture that slows your sipping down — they've got structure and length and happily sit alongside a feed.
What we know about NON
NON is made in Cheltenham in Victoria, has some pretty striking and modern label design, and has been receiving some pretty favourable media coverage.
Each of their offerings are built on a backbone of verjus —  the very acidic pressed juice from unripe grapes — and a cast of other ingredients. They offer 7 different bottlings at the moment, via their website, for $30 a bottle or $150 for six.
NON was founded by entrepreneur Aaron Trotman and former Noma chef, William Wade (who has since left the business); former Eau de Vie Melbourne bar manager Nick Cozens makes the stuff, too.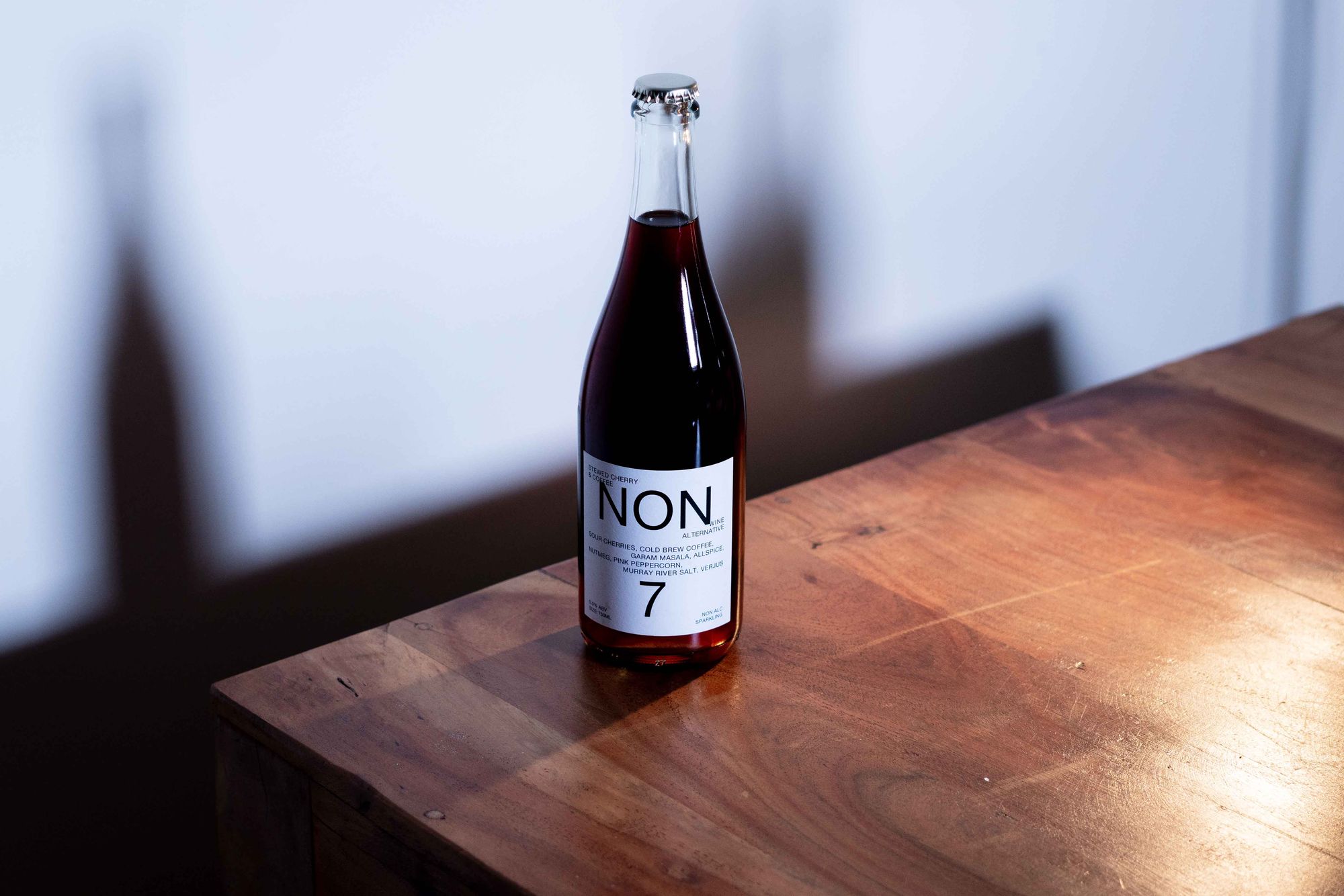 NON 7 Stewed Cherry & Coffee
The Nose: Coffee, red fruit, and spice on the nose.
The Palate: White pepper frames the palate, broad bubbles, and layers of flavour here: dark red fruit, coffee and spice.
The Finish: It ends a touch shorter than the others, but there's a juicy acidity that has me returning to the glass.
The Conclusion: There's a lot to like here. True to form with the other bottles I've tasted, it layers on the flavour, and has that moreish, give me another quality to it. Very satisfying. 7.5/10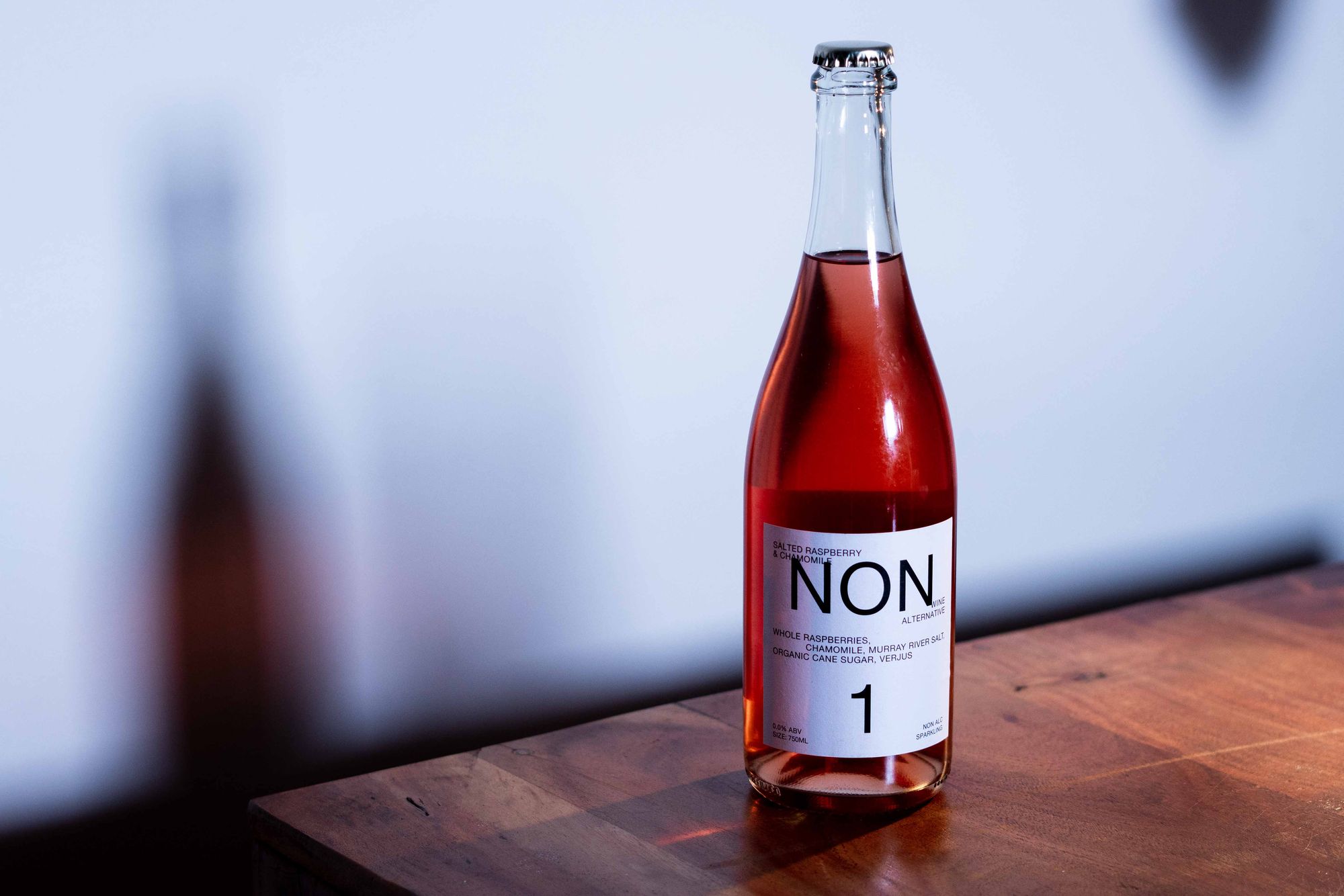 NON 1 Salted Raspberry & Chamomile
The Nose: I pick up notes of raspberry, apple pie, and a little pleasant funk that adds to the overall aroma, rather than detracting.
The Palate: It's a spritz number, with a fine bead of bubbles, notes of chamomile and citrus and good acid.
The Finish: There's great length here, it's dry, long, and a little salty.
The Conclusion: There's plenty of flavour here — layers of it — and the palate is well structured, it's satisfying to drink, accompanies food well. And whilst it doesn't need it — it's a really good drink as it is — if you did want to get on the booze, I can see this splashed over a little gin, too. 9/10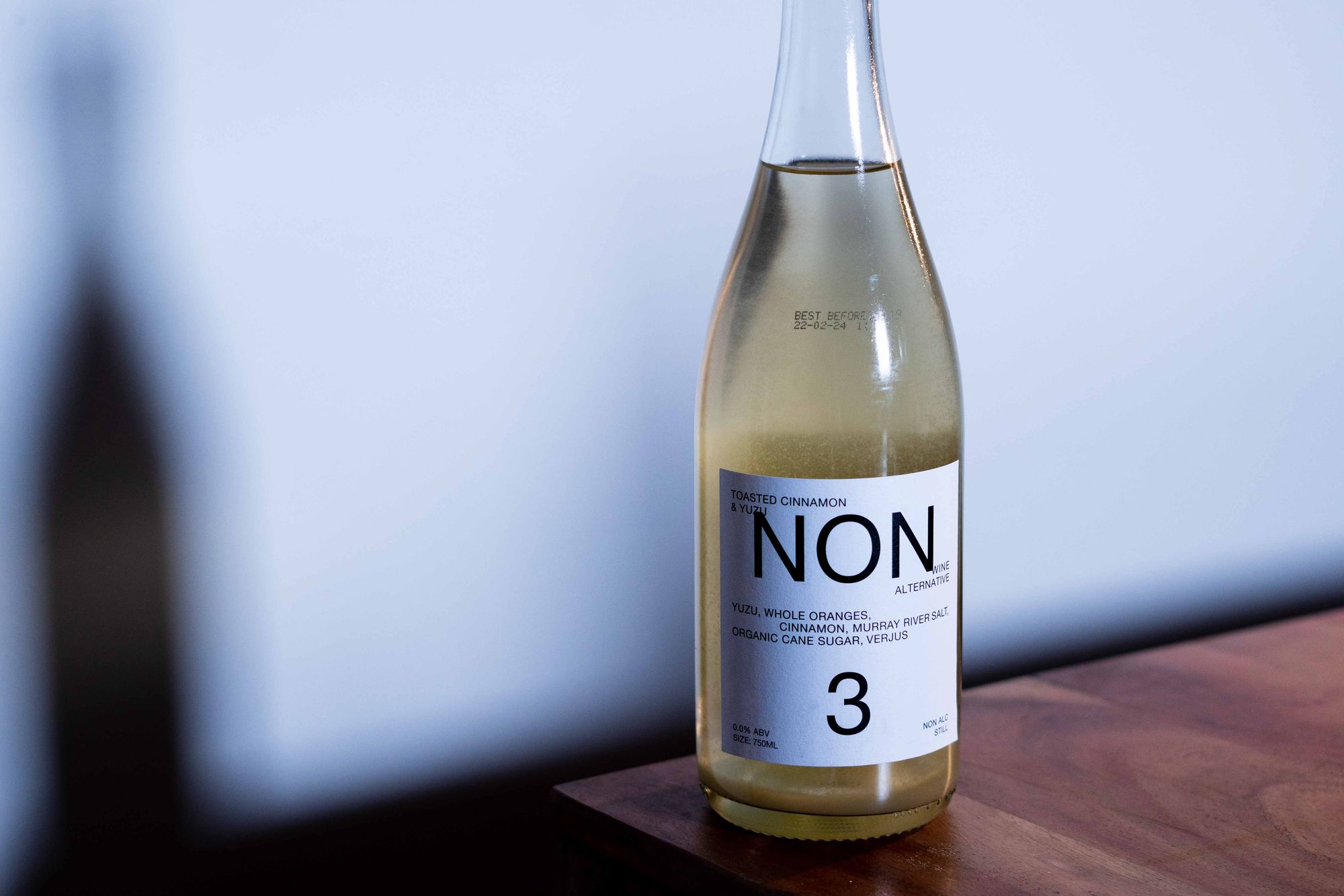 NON 3 Toasted Cinnamon & Yuzu
The Nose: a little like cordial — Cottee's, perhaps? — on the nose, a little cola jelly like note. Inviting.
The Palate: There's structure here: the inclusion of tea dries the palate out, there's good body, juicy acidity, and a bit of bite at the back of the mouth; it reminds me of a long finish on a good semillon.
The Finish: That bite on the finish, over a glass or two, reveals itself as a little too much saltiness — and I love salt — but this is a bit too much even for me.
The Conclusion: There's some particulate matter suspended in the drink — it's not a problem for me, but I can see how it would turn off others. This is tasty, but the salt reallys adds up over the course of a few glasses, that to me marks it down. 6.5/10
Further Reading