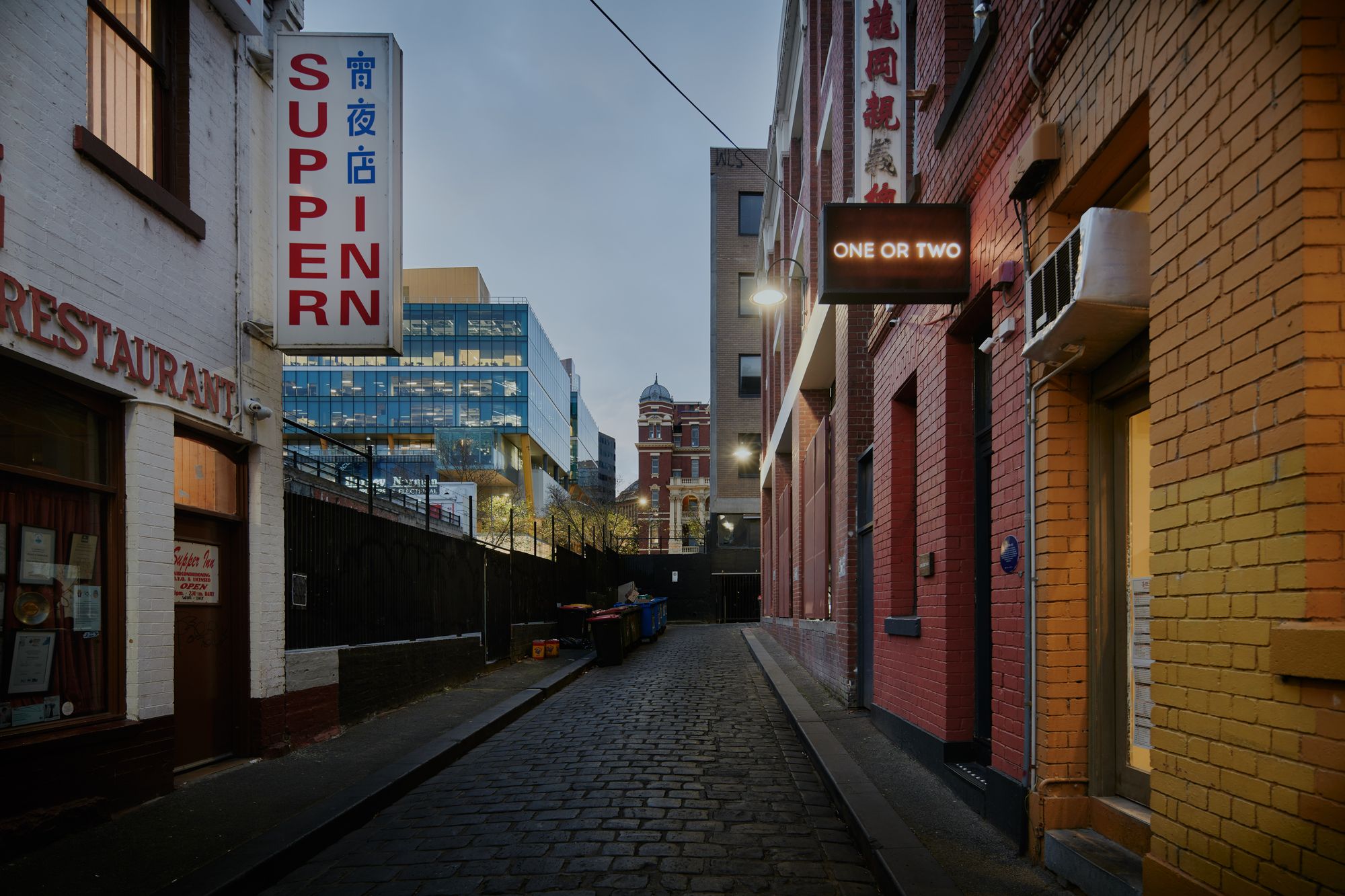 With just 24 seats and two bartenders, One Or Two is achieving big things.
One of the great pleasure of this job is getting to see great new bars go from idea, to construction site, to having the doors flung open and the first drinks served. It's all the more wonderful to watch when there's a bartender behind the project, and diving into bar ownership for the first time.
It's a time that can be exciting or scary — two sides of the same coin, depending on where you stand.
After opening the doors, though, the next checkpoint on the journey is the first anniversary, and that's where Melbourne bar One Or Two arrives at later this week.
The bar was opened by owner-operator and bartender Andy Chu, whom you may know from the time he's spent behind the bar at The Everleigh, Above Board, Black Pearl, and Byrdi. It's an impressive resume, and one that has translated into some very good drinks at One Or Two.
The bar is small, with just 24 seats available, but it's already had a big effect on local bartenders — One Or Two landed at number 4 on the Boothby Best Bars Victoria list last month, which is voted for by a 120-plus panel of Victorian industry figures.
To celebrate one year of One Or Two, Andy has organised an international guest shift to takeover the bar on Sunday 29 October. The night will see Lok Cheung of Coa — three times named Asia's number one, and number 20 on The World's 50 Best Bars list last week — step behind the stick. As Andy points out in the chat below, they don't accept reservations — so make sure you stop by early if you want to check it out.
So what's it like to open a bar and arrive at that first year milestone? Below, lightly edited and condensed for clarity, Andy shares his experience.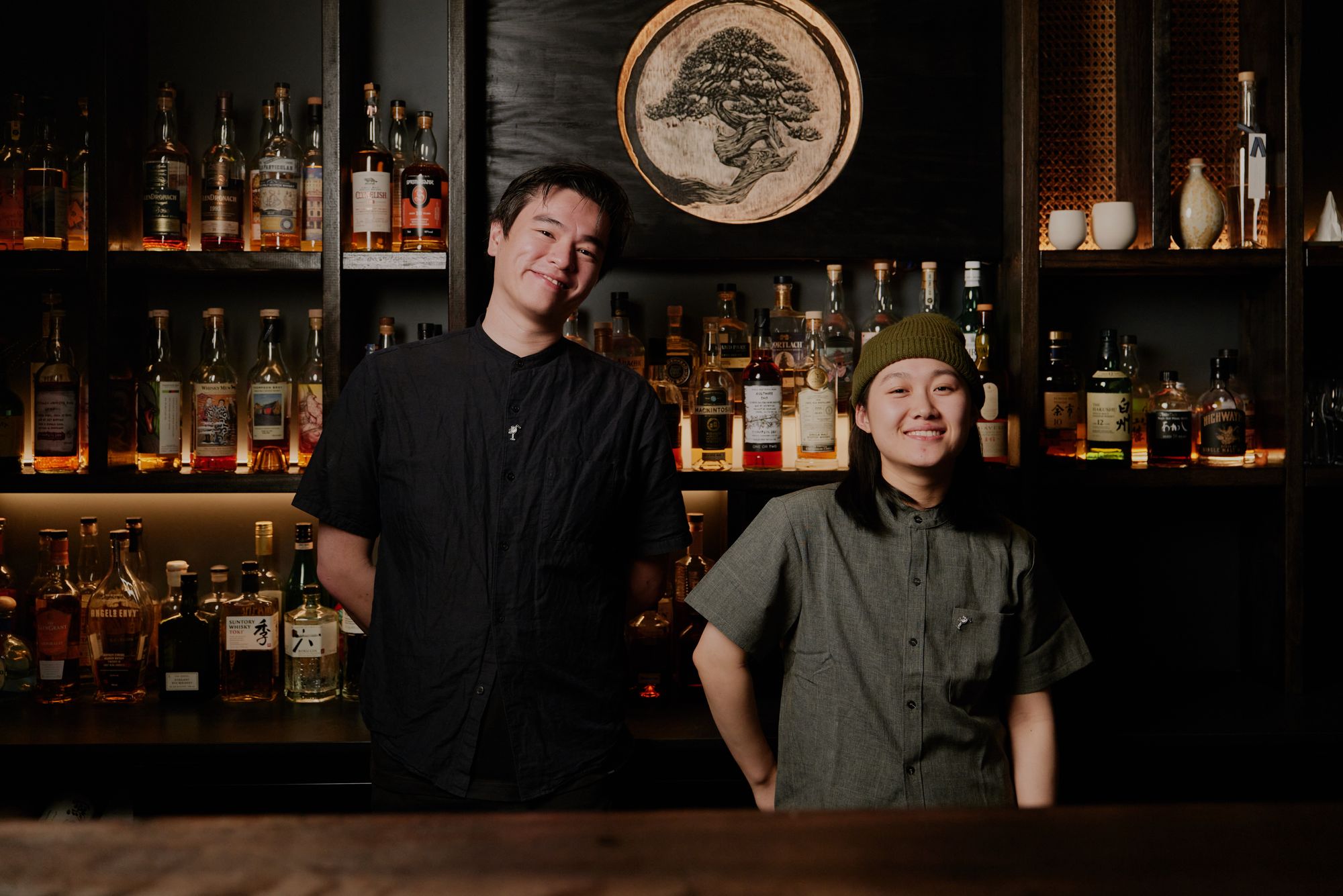 Sam Bygrave: How does the approaching first birthday feel?
Andy Chu: Pretty scary actually.
Ha — why's that?
The whole project is almost one year and nine months now. It took me a while to get the doors open. It was half a year waiting just to get other people's work done. And yeah, we are a year old now, so pretty scary still. But the door is still open, people are still smiling.
That's good.
That's all I can ask for.
And how has business been? Like have you noticed a change in business as it's gone on?
Yeah. Slowly growing, slowly getting more attention from people, getting a bit more connected with people. We still have a fairly kind of minimal concept, with doing less off menu drinks. It's not on purpose that we're saying no to off menu drinks, but just we don't have the options for [those]. So far we've been working quite well, people have been understanding.
It's definitely more cocktail-forward than we ever thought of but again, we set up for a cocktail bar — so why not?
How have you found it? Do you have as much time to do things creatively behind the bar at the moment or is a lot of your time now that your bar owner taken up with more administration and that sort of thing?
Yeah, it's definitely my first learning curve. The way we try to do things, we're not trying to make the best menu, but whenever we put a menu on, we try to make sure this menu is good for the next three months. This means we have to find the right balance, the right effort. And then during these days, creativity is always a difficult part. We're sitting in Australia, one of the highest standard cocktail countries. Being very creative is very hard here as well, because there's always someone beat you with creativity.
But saying that we are happy to find our own direction, using a bit of Asian influence always helped me.
Making drinks always is easy. But making a drink that is GP-friendly, is customer-friendly, is production-practical, competition-friendly — it's not as easy as I wish anymore. And then you have to deal with the payment, with the branding, with make sure everyone's happy. It's a little bit more of a balancing game now.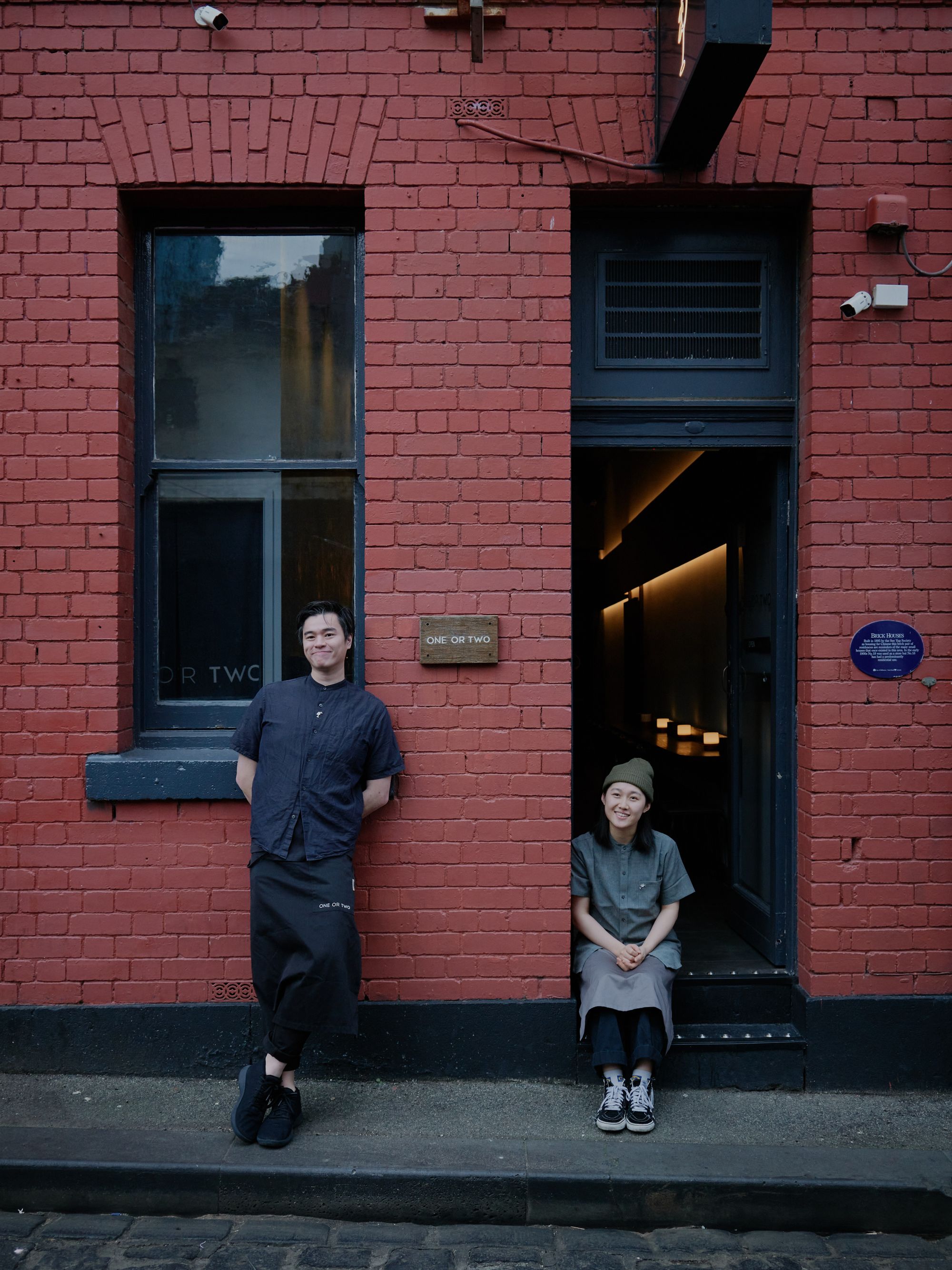 How have you gone about getting the word out there? Because you haven't really done a lot of big marketing or anything like that, from what I can see.
Yeah.
What's the thinking behind that?
Well the thing is we're small, we're only 24 seats. So the highest priority we have [isn't] heavy marketing.
And the last thing you want to do is go to a bar that is always going to be busy, always going to be packed and full. Which is a very good sign to have it — but we can't do standing, that's the shame about this tiny narrow bar. So we'd rather just go slow and make people know there's a small bar and understand that they're coming in for one or two.
Yeah, and you don't take reservations?
Yeah, we don't actually accept any reservations. The maximum group we can fit in is six, technically. That's due to the sitting position, I mean, if we just can't let people stand around. So yeah, only walk-ins, but there's a very high chance we'll always have spot, even though on the weekend we might get occupied sometimes.
You've done well, you did well in the ALIAs and Bartender Mag nominations, you were number four on the Boothby Best Bars in Victoria. What do those kind of things do for trade and for your bar?
They're definitely very humbling, they're useful. It's very good to have the nomination and I'm very grateful to have the recognition from the industry, from your peers, from the people around us as well. Indirectly, it won't actually help us in trading yet because at the end, it's very industry-driven news and industry followers. We've earned some respect for the team, we have some connection with people as well, and any kind of exposure is just good exposure.
And you've done a few takeovers and guest shifts, why do you like doing that guest shift sort of thing? What does that do for you?
Oh, that's a big help for us because this bar is quite small. We can only do similar things [to what we usually do] on a daily basis. So having guest shifts and having guest events give us a very good opportunity to try something different, to work with different products, to work with different ideas and concepts.
The idea is just to let people locally, or if you're in Melbourne, come for a quick drink, but try something different. This is always the idea.