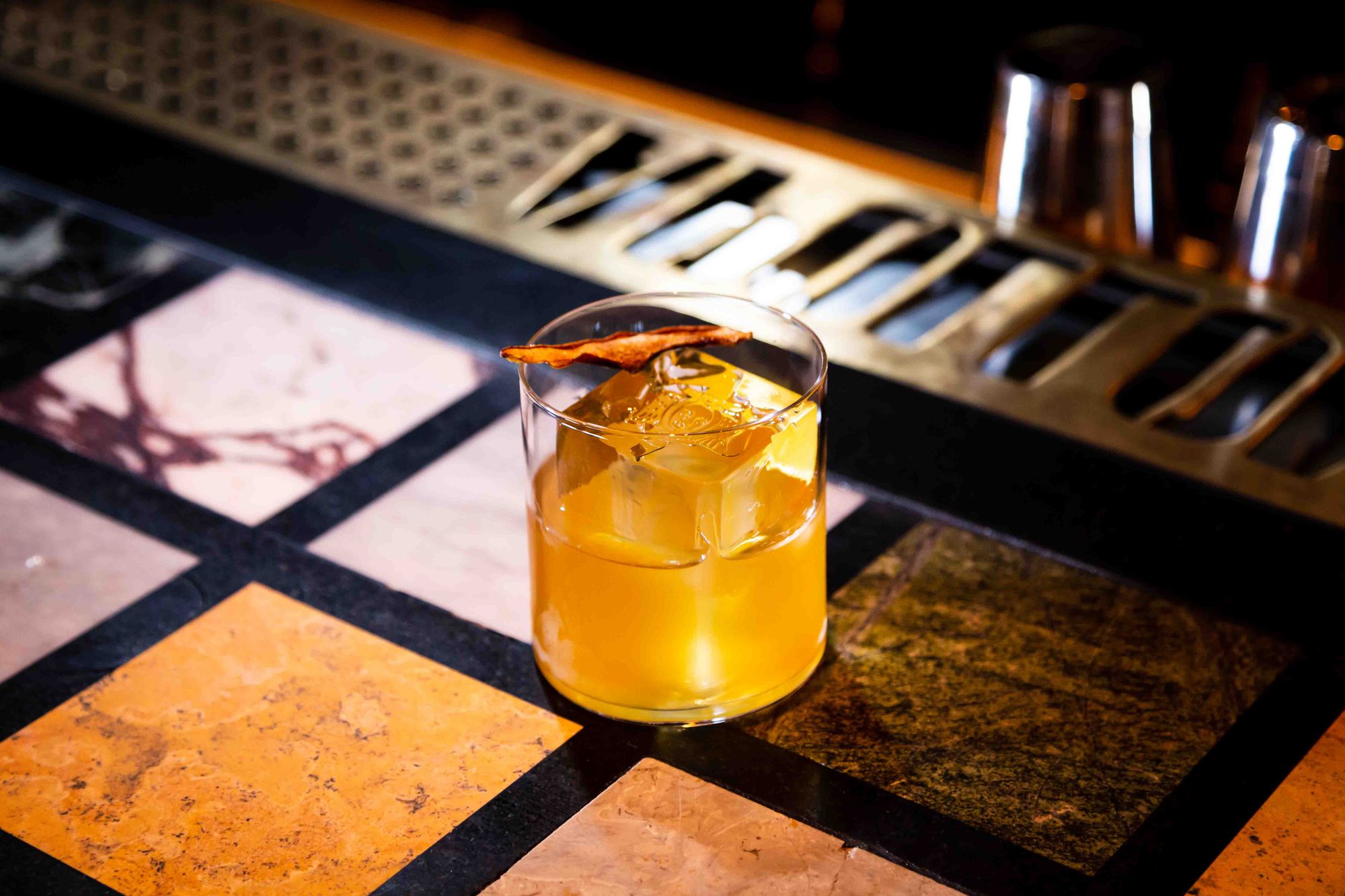 How we're easily fooled into tasting things that aren't there.
Sometimes when ingredients collide you get a surprising result. Sometimes the name of a drink is just a name that someone liked.
I think there's a little bit of both going on with this rich, after-dinner style rum drink from Sydney bar Apollonia, called A Pear Served Cold.
Created by co-owner Jason Williams, bar manager Alissa Gabriel tells us that Williams had no particular reason for naming this drink the way he did.
"There's no pear in it," she says, "when I asked Jason why, he thought it was a cool name."
"It's apricot brandy, burnt butter rum, a little bit of bitters, [and] then we serve a buttered pear on the top. It does taste like a pear — it's a pear but it's not a pear," says Gabriel.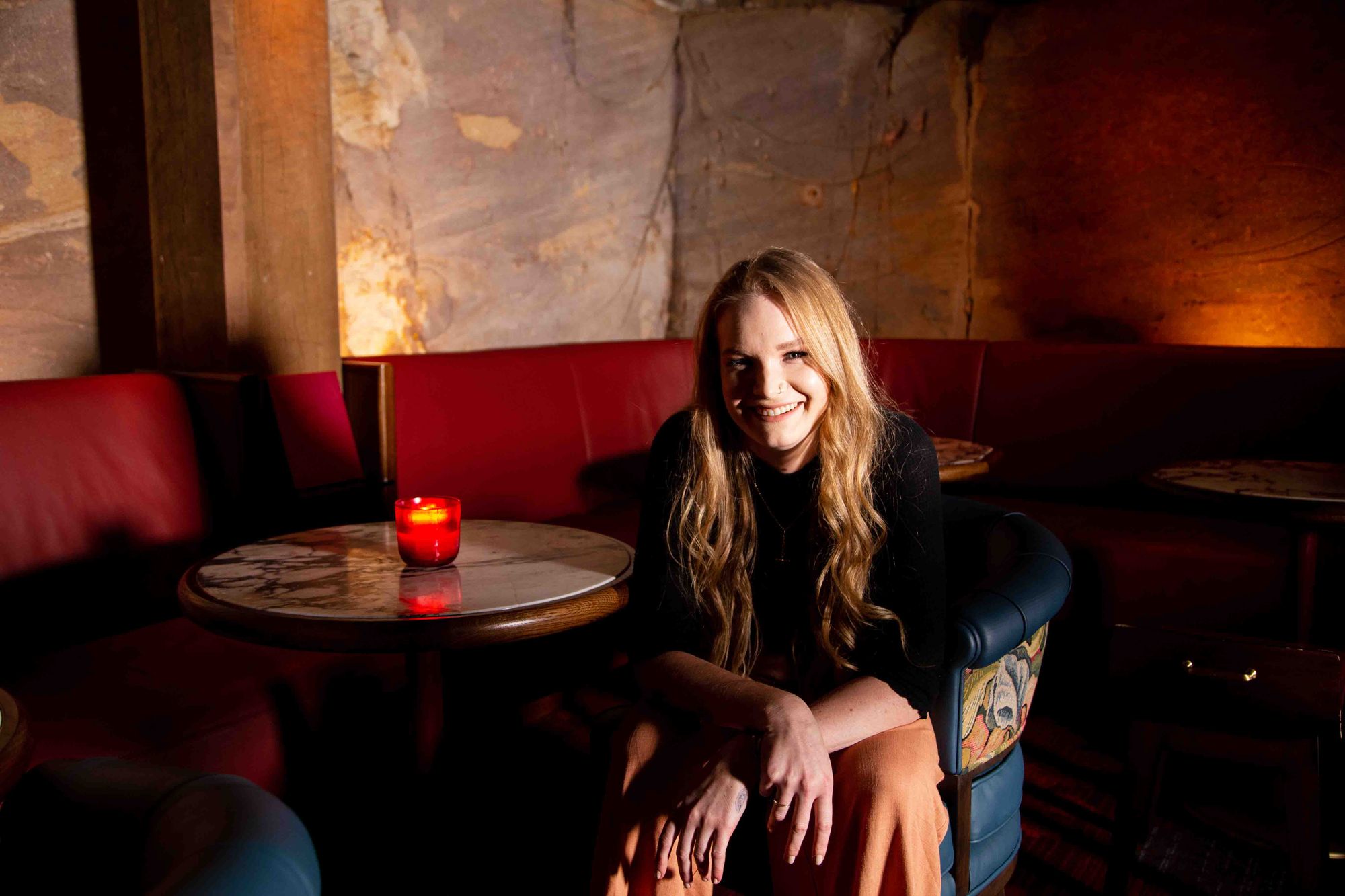 Perhaps it's the uncanny alchemy of the ingredients within, maybe it's just what's in a name. But what this drink shows is the power of suggestion.
Our senses are fallible. We might think we know what we're tasting, but that's not always reliable. Veteran bartender Cristiano Beretta has a game he loves to play — inflict, I think, is a better word for it — on people (me in particular) in which he brings you a clear spirit, asks you to name which rum brand it is, then reveals that you are in fact drinking blanco tequila.
I'm not ashamed to admit I have been fooled before.
I've seen some of the country's very best bartenders become bamboozled by their own brains. Each year organising the Bartender of the Year competition for Australian Bartender, I'd line up four clear spirits for the top 16 bartenders to identify. Every year you'd see them cross out their first, gut instinct response as their rational brain took over, second-guessing their senses, and ultimately getting it wrong after first having got it right.
That's precisely why spirit brands don't sell their products blind, but make them as recognisable and distinct as possible.
In fact, the actual liquid in the glass is just one of many factors that affect your perception of the drink — and your perception might not be as good as you think it is.
In the links at the end of this piece, sensory psychologist Professor Charles Spence reviews a range of studies about the factors that influence the way we perceive wine, to do with seemingly mundane things like the bottle: there's a correlation between the weight of a wine bottle and the price we pay for it, for example.
Think the glass you drink from matters? Do you have glasses for burgundy and glasses for riesling? Does that glencairn glass that came with the bottle of single malt actually do anything to improve your ability to smell and evaluate a whisky? It depends.
Spence writes:
The research clearly shows that if the taster does not know which wine glass they are evaluating a wine in/from, either because they have been blindfolded while the glassware is agitated under the taster's nose or because the glass in which the taster evaluates the wine is different from the glass in which the wine has been allowed to breathe, the glassware seems to make little difference to the taster's experience.
But what if you are aware of the glass you're drinking from? "The glassware can suddenly make a huge difference to the tasting experience," he writes.
Suffice it to say, we're all rather easily led.
That might be because we don't really even know what we're talking about to start with. A 2017 study in the journal Flavour wanted to know whether punters could taste the difference between blended whisky and single malt whisky. As someone who has been writing and drinking a while, I'd like to think I could pick this difference. In my head I reckon I can taste it.
But this study, of both novices and experts, showed that "the firmly established making and marketing distinction between blends and single malts corresponds to no broad perceptually salient difference for whisky tasters, whether experts or novices."
As the late screenwriter William Goldman said: nobody knows anything.
That leads me back to this drink, A Pear Served Cold. I'm not sure that it really matters how or why it's named: it's delicious, and that's what I care about most.
In the technique department, this recipe calls for dark rum to be fat-washed with beurre noisette — translated from French it means hazelnut butter, on account of the colour it takes on and then rich, nutty flavour it takes on.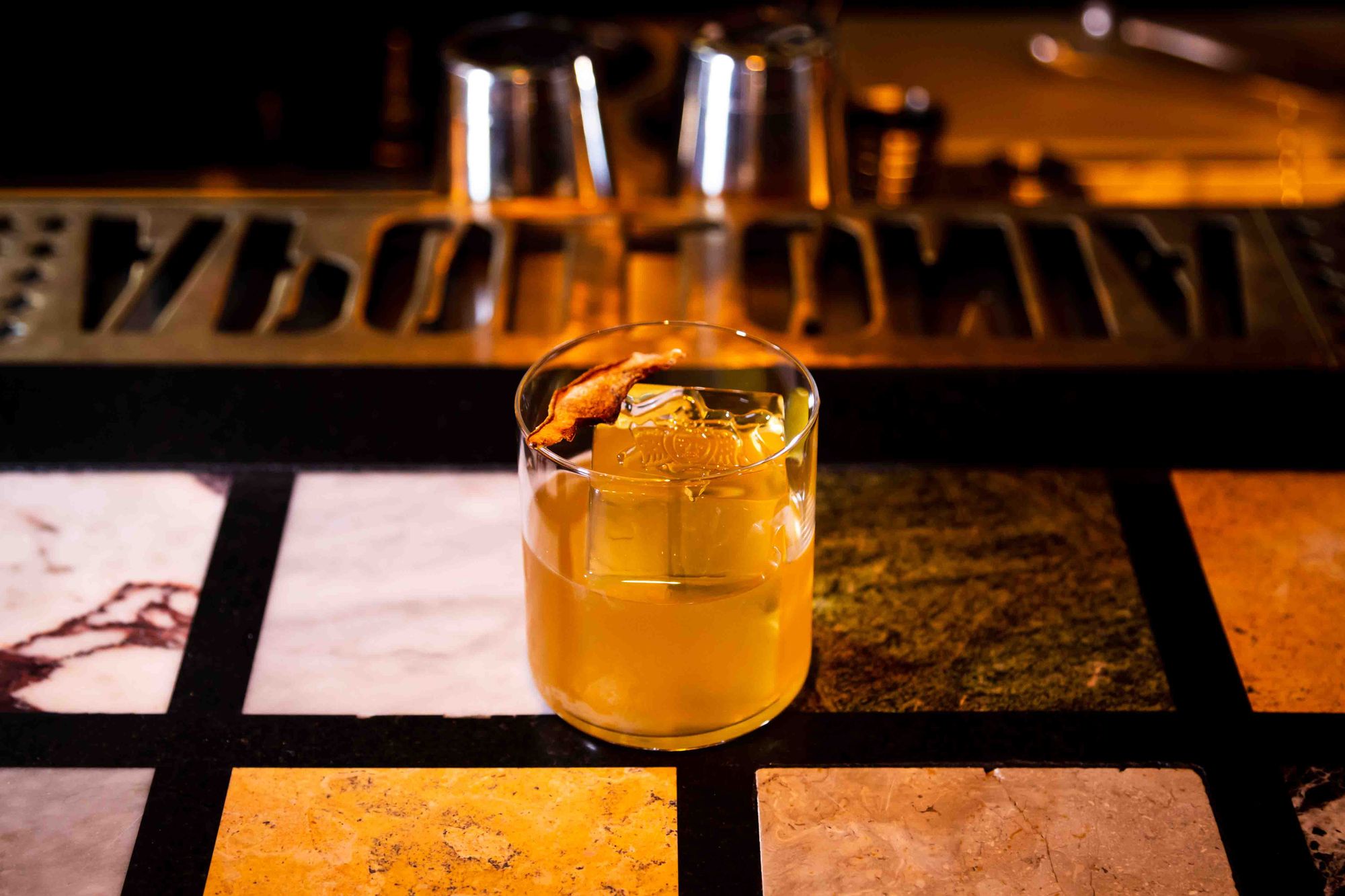 Pear Served Cold
Ingredients
45ml beurre noisette Plantation Original Dark Rum*
10ml Ferrand Dry Curacao
10ml Marionette Peach Brandy
5ml Braulio Amaro
Instructions
Stir all ingredients with ice in a mixing glass.
Strain over block ice into an Old Fashioned glass.
Garnish with a buttered, dehydrated pear slice.
Notes
Adapted from a recipe by Apollonia, Sydney.
*For the beurre noisette rum:
Melt butter in a pan on a low heat, as sauce starts to clear and slowly brown, keep an eye on it. Allow to caramelise without burning. Once fully liquified take off heat. Combine with rum while warm. Let cool to room temperature. Place in freezer for an hour or until butter hardens. Strain out solids through a fine strainer and coffee filter. Keep chilled.
Further reading.