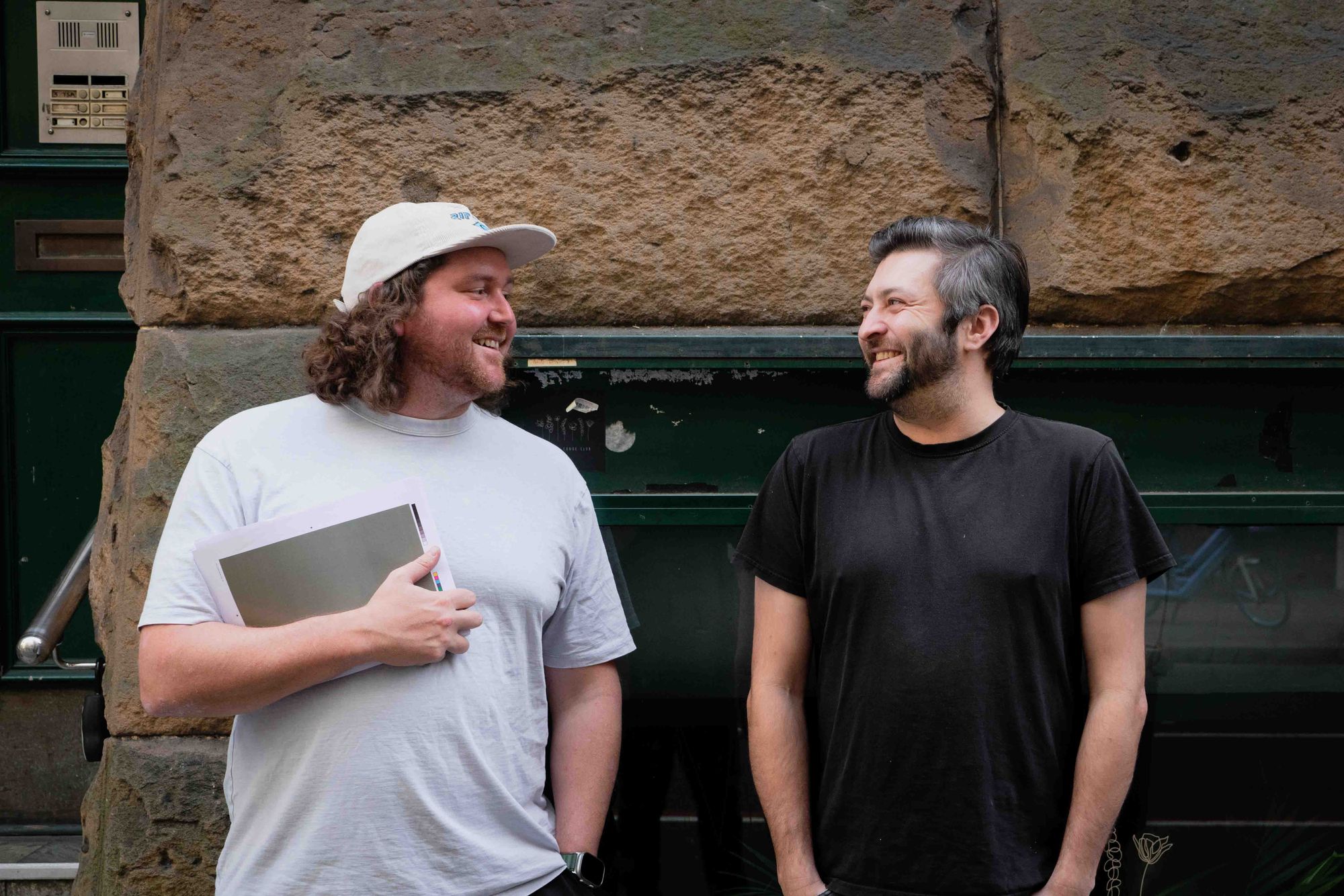 It's from the team behind Old Mate's Place, and there's going to be rum — lots of it.
On Sunday the 15th of October, Ginny's Canoe Club wiłl serve its last drinks in the basement on Clarence Street in the Sydney CBD. But it's not bad news — come the 25th, a new bar will arise in its place.
That bar is called Old Love's, and it's by the team behind both Ginny's and Old Mate's Place, the award-winning bar and rooftop on the fourth floor of the same building.
"We're only closed for a week, but we've got everything there ready to go, the chippies coming, the electricians coming in, to get it all out and then straight back in," says Old Love's co-owner Andres Walters.
It's big task they've set themselves, but elements of Ginny's will remain — like the dark, moody vibe — and key elements like the bar and toilets will all stay put.
"The structure is there," says co-owner Adam Cork. "But there's a whole lot more bottles."
The team opened Ginny's late last year — you can look at the story we ran then here — as a popup bar that was only ever destined to be temporary, despite a run that lasted almost a year. That run, however, means that when Old Love's opens up, the team has a better idea of what to expect.
"Usually when you open a venue, you really don't know how the roster is going to go — you'll be overstaffed some days, understaffed others," says Dre. "[Ginny's] gave us a great idea of what we need on which days and how to execute, and how the flow of the venue goes."
So what can you expect from Old Love's when it opens on the 25th of October? I spoke to Dre and Adam to find out, but as we talk about below, expect to find plenty of rum on the back bar.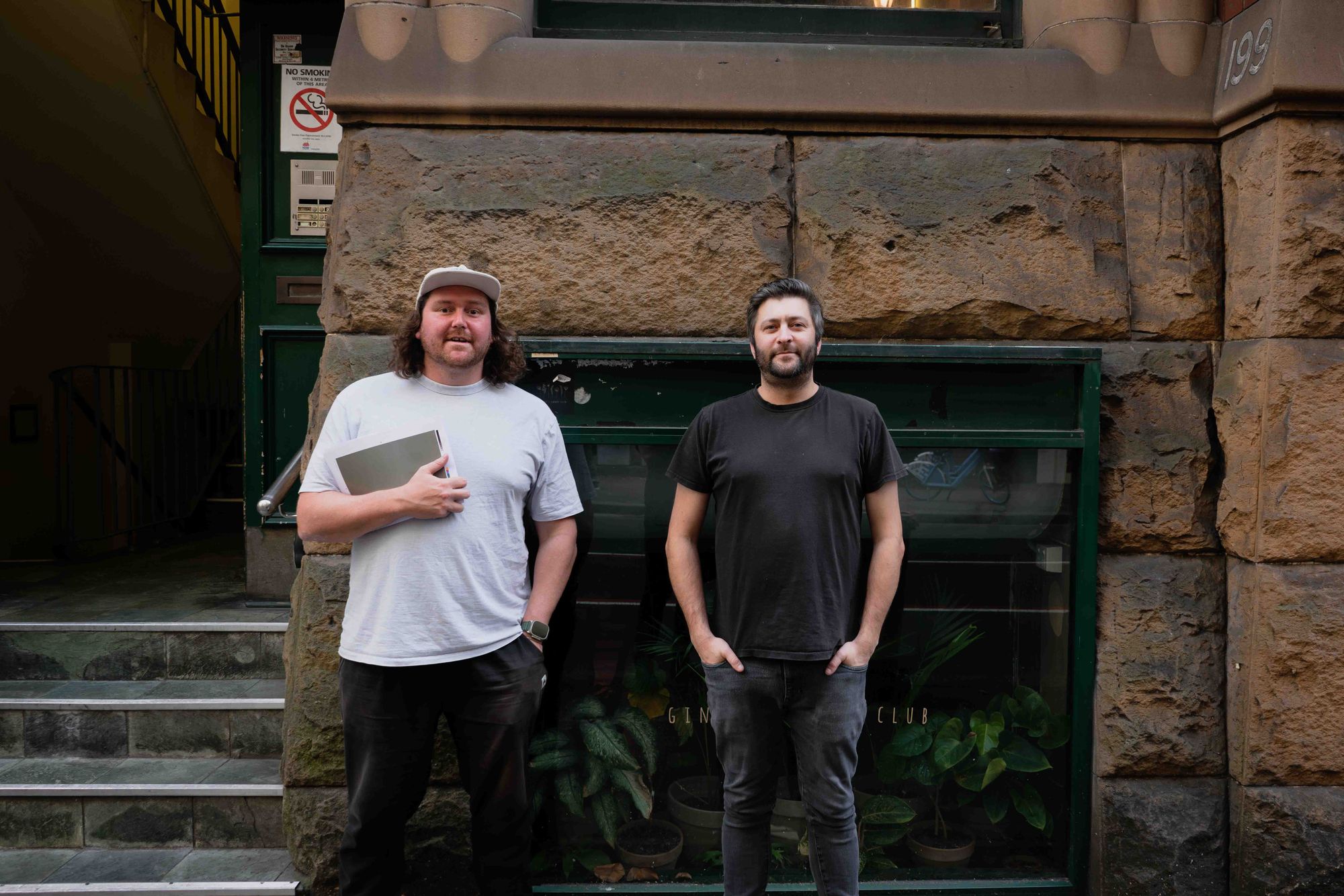 What's the concept?
Old Love's is a 60-person rum and cocktail bar, from people who really love rum.
"We want to focus on Caribbean rum," says Dre. "Obviously we're going to have a little bit of agricole, a bit of stuff from the Philippines and Australia and around the world, but predominantly we wanted to focus on that Caribbean Sea and the circle of islands and countries that really hero that Caribbean rum vibe."
Dre has some form in the rum world, too. Earlier in his career he worked at the rum and cocktail focused Grandma's Bar in the Sydney CBD (which sadly ended its run this year); he was also the bar manager at award-winning rum bar, The Lobo — just down the road from Old Love's on Clarence Street — for a number of years.
So it's fair to say that Dre is a big fan of rum.
"Once you dive into it, for me it's one of the more interesting categories," he says. "Because whilst there are rules, there's also none at the same time — they differ from country to country. It just means you're starting with the same base product, but you end up with a wild amount of variations."
Adam and Dre want the feel of Old Love's to be something of a proto-tiki joint — before the colourful shirts and neons came to the whole tiki thing.
"We want to take it back to what was the first rum bar, or the first little tiki bar you would have seen somewhere, and tip our hats to the discovery of rum," says Dre.
Oh, and the name, Old Love's? "It just goes hand in hand with Old Mate's," he says.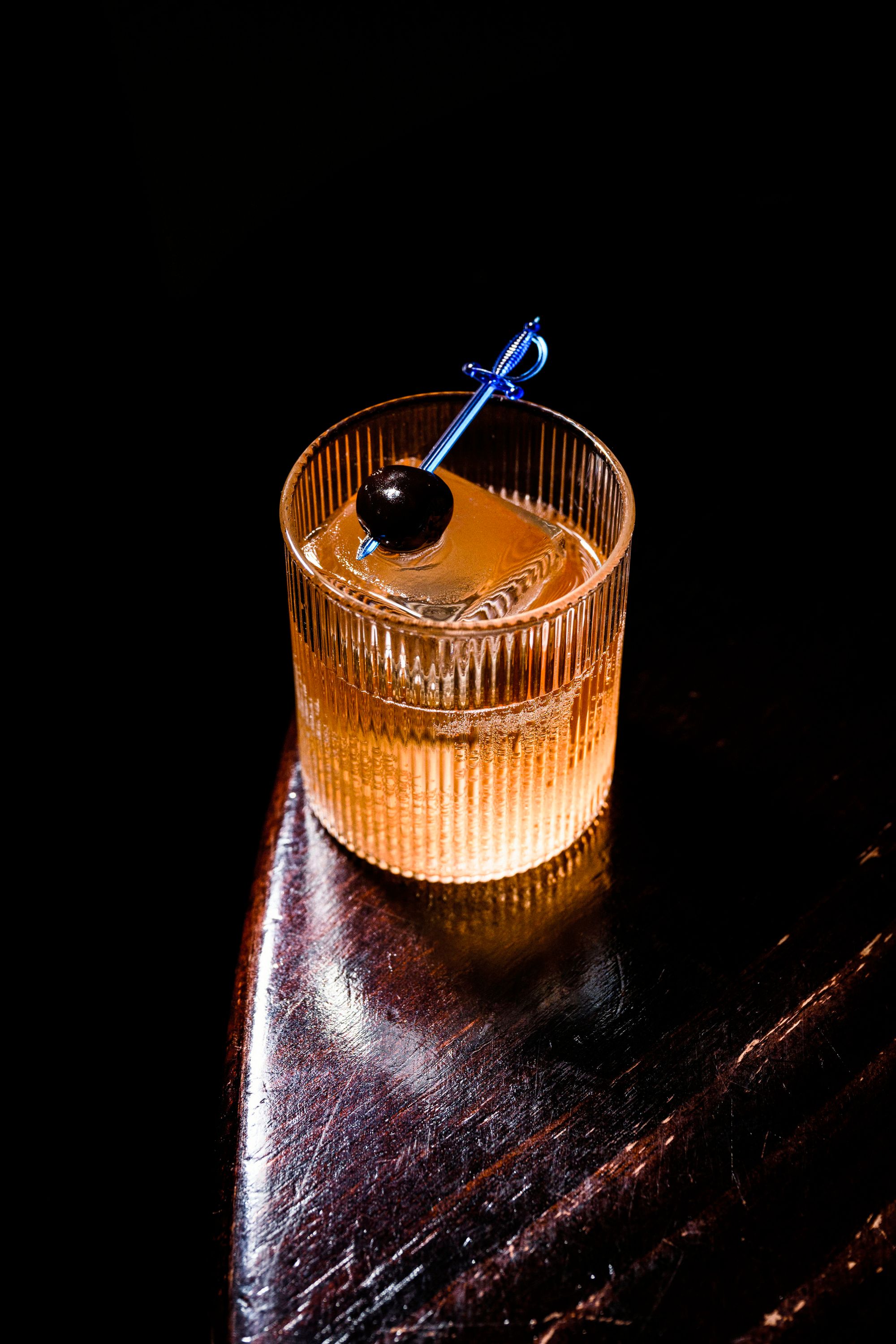 What to expect from the drinks at Old Love's
"We've got a list of 12 or 13 cocktails to start off with," Dre says.
But that's not all — the centrepiece of the bar is a detailed book on rum that Dre has written, exploring the rums of the Caribbean from which they're stocking their bar, country by country and distillery by distillery. The book will not just be a resource and a good read, but will offer cocktail suggestions — all available to order at the bar.
The book is more than just a catalogue of the rums they offer, with detailed information into the different styles of rum, how the stuff is made and more. It's nicely designed and will be available to purchase at the bar.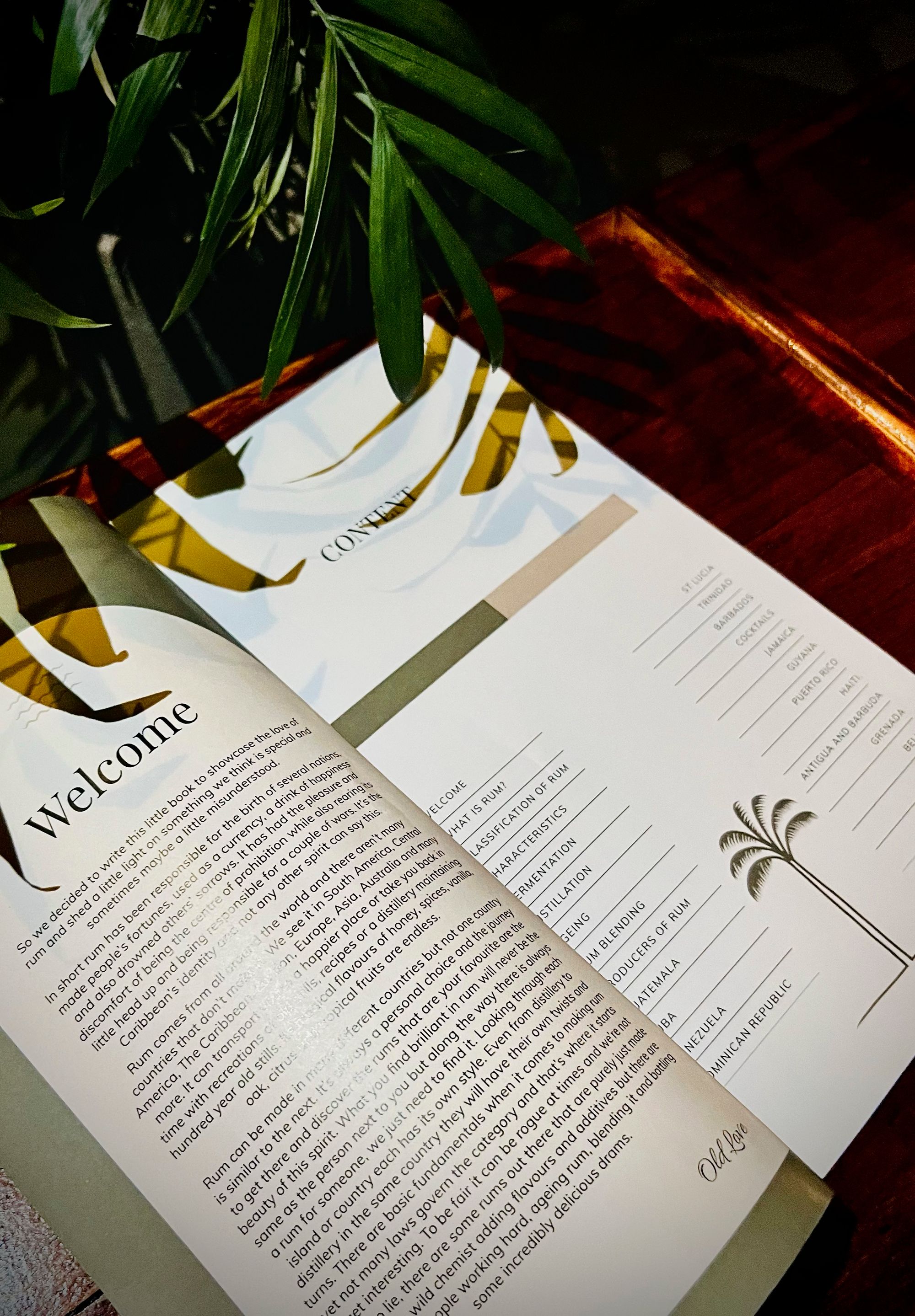 At launch, they'll have around 280 rums on the back bar, and they'll be looking to grow it, Dre says. "But we're not going to put a rum on the back bar just to say we stock it," he says. "It has to have meaning."
Many of those rums will be bottles which are hard to find and which you're unlikely to see in other bars.
"We're pulling on a couple of contacts we have, whether they're in the US or the UK or whatnot — it's about trying to source the best representation of Caribbean rum that we can," says Dre.
And there will be a few rums — and cocktails — that are perhaps a little more unobtainable.
"We've got a selection of Mai Tais in the Jamaican section. We've got three," Dre says — one of which, called the Game Changer, includes Wray & Nephew 25 year old and vintage Cointreau and will set you back a mere $2,999. "You're drinking a bit of history — once we don't have [Wray & Nephew 25], it's gone."
Ginny's had a kitchen — will Old Love's do food, too?
Yep. But whereas Ginny's Canoe Club was quite food-orientated, Old Love's is a bit more drink-focused. "We'll still do food, it's all like Caribbean-esque inspired twists," Dre says. "So a jerk chicken roll, or a little play on a Cubano, something like that. It makes sense when you've got a lot of rum."
They'll also be making an ika mata tostada, which is essentially a ceviche with kingfish, citrus, coconut cream, seasonal veggies served on a tostada.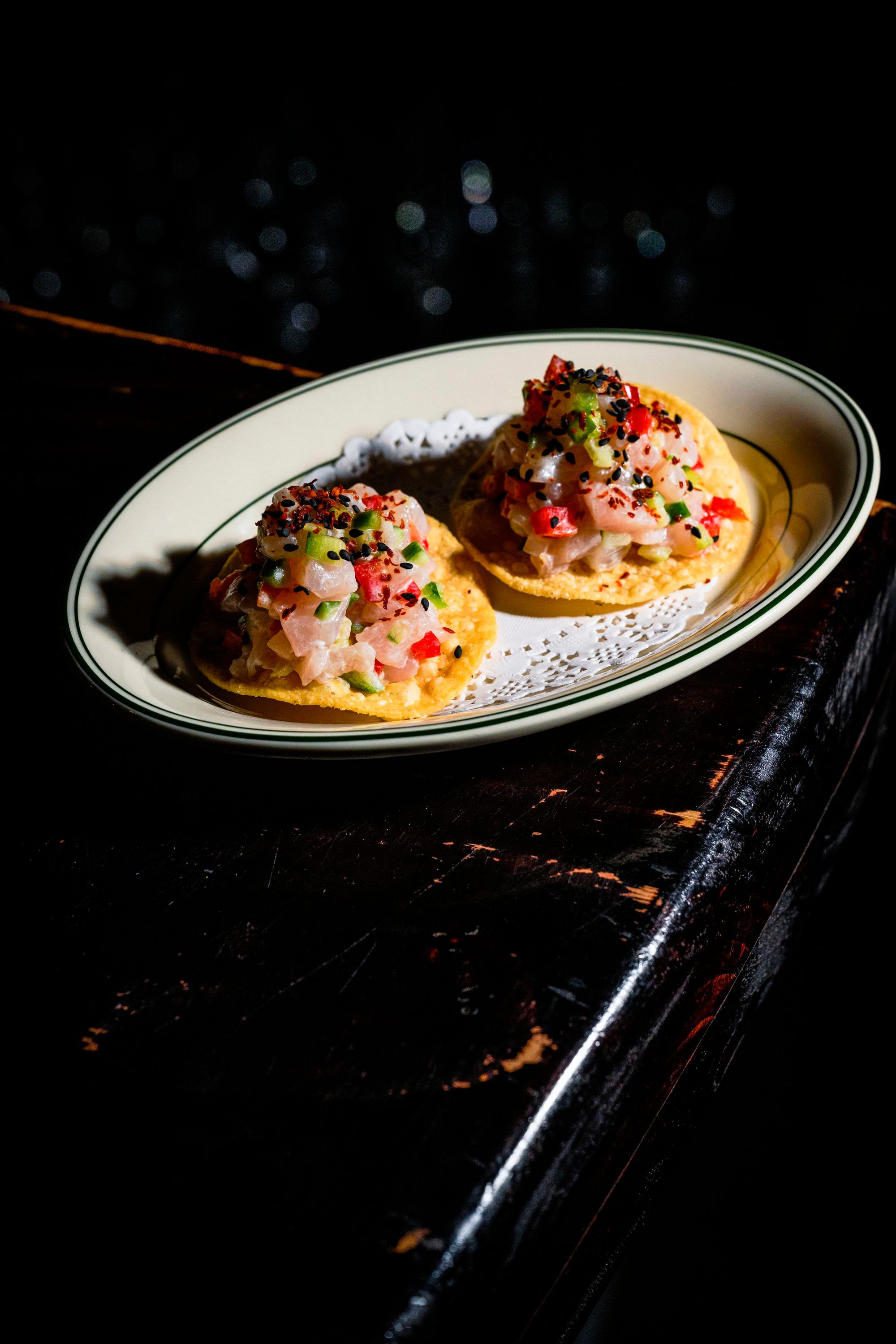 Something nerdy for bartendery types
"We've got a sugarcane press, just to showcase all the different rums," says Dre. The idea is to have a mixer that is accessible for those punters who don't think they like rum.
"Obviously it's sweet, but it's super refreshing. Add a bit of lime to it, and off you go," Dre says.
Oh, and if you're after some high octane, overproof Wray & Nephew, they've got it on an optic behind the bar. Neat.
What are the trading hours, when will it open?
They'll be open until 2am, from Tuesday through to Sunday (and closing on Mondays). And if you're after some post-midnight sustenance, they'll be serving food until 1:30am, too. Knockoff drinks and eats, anyone?
Old Love's will open on Wednesday 25 October, in the basement at 199 Clarence Street, Sydney.