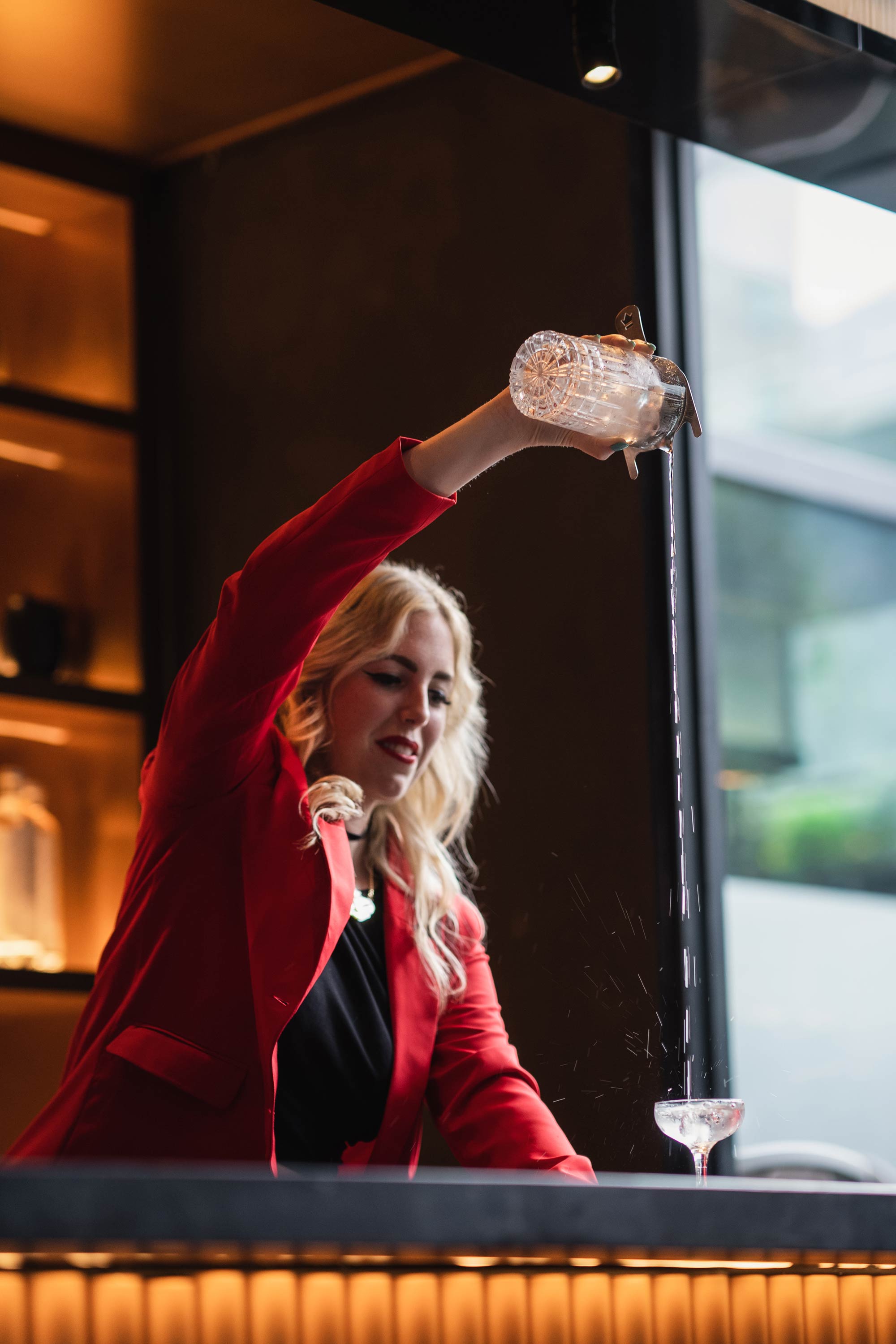 On Thursday, Holly Graham gives Sydney a first look at her forthcoming bar, Tokyo Confidential.
A quick note up top: nominations in the Boothby Best Bars VIC awards close this coming weekend — you can nominate a bar here. It takes just one nomination to be considered for the next round of voting, and only a few minutes to fill out. I want to see a list with the absolute best 50 bars across the state, so please pop your noms in here.
---
A ruckus this way comes. This Thursday night, the 24th of August, will see Dean & Nancy on 22 in Sydney welcoming the one and only Holly Graham to the bar for a one night only takeover.
Holly is a drinks and bars journalist (as the editor of Drink Magazine in Hong Kong), former academy chair for The World's 50 Best Bars, number 9 on the 2023 Bar World 100 list, friend of Boothby — you may have heard her on this episode of Drinks At Work — and now, she's working on the opening of her first bar, Tokyo Confidential, in Japan.
And Australia is getting a proper taste of Tokyo Confidential before anyone else, when Holly and her head bartender, Wakana Murata, get behind the bar at Dean & Nancy on 22. You'll get a taste of the drinks to come when Tokyo Confidential opens in October — the Destroy All Monsters features miso brown butter-washed Fords Gin, sherry, vermouth, ponzu; the Chronic sees cacao nib Fords Gin, awamori (a distilled rice spirit from Okinawa fermented with koji), Lillet Blanc, and tonic; and the Tea Sea, made with Fords Gin, grappa, sauvignon blanc, tropical green tea, lime, and smoky salt.
Expect some flavour-forward drinks served up with a lot of energy and good times — something that Holly, as she says in the expansive interview below, wants Tokyo Confidential to bring to Japan.
Below, lightly edited and condensed for clarity, Holly talks about how and why she's opening a bar in Tokyo (hey, it may not pay a lot but it pays better than journalism), how she wants Tokyo Confidential to feel and the gap she believes it can fill, and what to expect when she brings her own brand of raucous times and fine drinks to Sydney.
Tokyo Confidential takeover
When: Thursday 24 August
Time: 6:30pm - 9:30pm
Where: Dean & Nancy on 22, 2 Hunter St Sydney
You're opening a bar? You're leaving the rivers of gold that isn't publishing?
Yep, right? Suddenly I earn a lot more money. People are like, 'there's no money to be made in bartending,' [but] there is when you used to be a journalist.
It's all relative. And you're moving to Tokyo to do it. How did it come about?
So I've been in Hong Kong nine years now, and about seven or eight years ago, there was a little bar that I used to drink at. It was owned by a rich guy for his friends. It was quite a male dominated bar, but there was this really nice hostess there. We became friends, I think because I was one of the only women that drank there, we just became pals.
Right.
And she was crazy and fun and you know, she pursued her dream of becoming a surf instructor in Sri Lanka, and kind of never thought about her again. We just followed each other on social media. And then fast forward to October last year, and I get a cold call on LinkedIn from a guy called Henry and he was saying Ruri Nakamura recommended me. I was like, fuck Ruri, that's a name that I've not thought of in a long time.
We got on a call and the gut feeling was just there. I'm very trusting of my gut — I've always been complimented that I'm a good judge of character. I remember coming out of this call and Tom [Egerton, Holly's husband and sometime contributor to Boothby] sitting in the living room. And I was like, 'Yeah, that was fucking good. They want to bring us to Japan.'
How about that?!
That's how the connection was made. It just goes to show, you never quite know who you're drinking with or where it will lead. So always stay in touch, always be polite, always treat everyone with the same respect because you never know where it's gonna lead, even almost a decade later.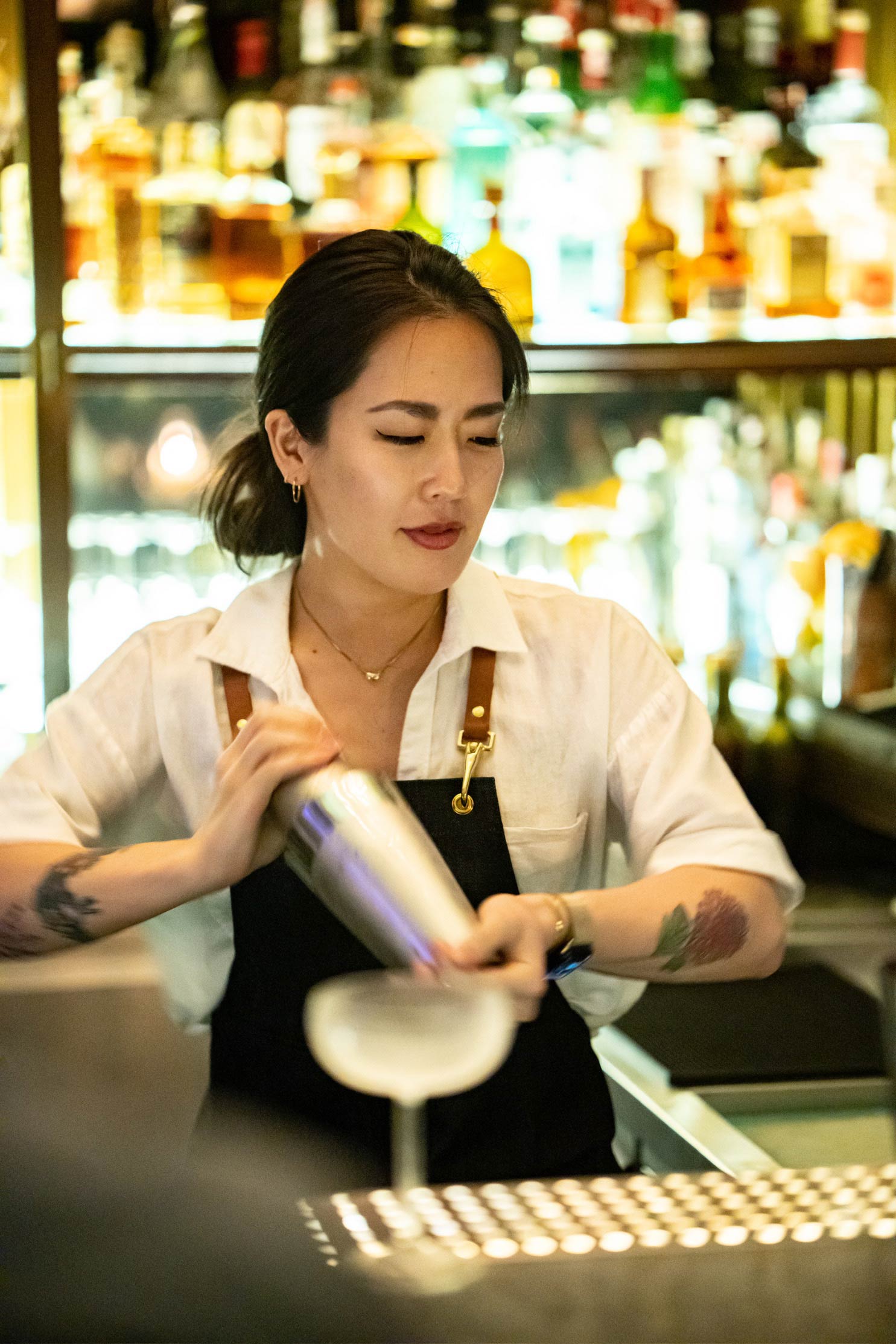 And what's the brief for the bar? What's the big idea behind it?
One thing that I'm really struggling with is, you know, you and I see press releases all the time. And we re-word and reinterpret other people's stuff. But actually writing my own brief is really fucking difficult. It's all in [my head]. But I can't get it on paper. It's so hard. It's like I'm having writer's block with my own content.
Because you know, it's a big deal, right? It's your first chance to get the idea out to people. And then they're going to form their own fucking opinions and ruin everything for you.
Exactly. When I say I'm a perfectionist, I never mean it as a brag. It really isn't, I think it's a trait of ADHD, but it's fucking hard because I often go ostrich mode and just bury my head in the sand and be like, oh, deal with that later. Unless I can do it perfectly, don't fucking do it at all. It's a bad thing.
I know that feeling.
But anyway, so the concept. Tom and I have an incredible home bar in our house. We'd always, both of us, had always lived pretty central in Hong Kong and rent here is pretty shit. And then when the protests started, we were smack bang in the middle of it — we couldn't even open our windows for fear of tear gas.
That's crazy.
And then the pandemic hit and it was June 2020, our lease was up and we were just like, fuck this. So we moved out to Lantau, which is actually the largest island in Hong Kong, but it's rural, it's where the airports are to the north basically. We went from a 250 square foot apartment to 700 square foot, and half of our house was empty because we had nothing to put in it. We saw this design company locally make a bar. So we were like, fuck it — so we built a bar and it was pretty cheap.
Out of our friends, we had the most room because you can't really host people in Hong Kong. And obviously during the pandemic, what else could you do? So we started to really get into it. Obviously Tom and I had not been working service in bars for a couple of years at that point, but we enjoyed hosting people again. Fast forward to Tokyo Confidential, we were like, we want to recreate that feeling. It's not groundbreaking, but we wanted to recreate that feeling of being at someone's home.
Tokyo is the perfect place for that because people's apartments are quite small and they don't really have place to host people. So the working title was Tokyo House Party, but that — cool as it sounds — didn't translate, because they call them home parties in Japanese and it doesn't have the same ring.
Something I'm really conscious of is I love Japanese bartending, but there's room for something else there. Because a lot of people ask, why not Hong Kong? Well, a) the opportunity never arose and b), I started thinking a lot about communication.
I'm sure you're familiar with Japanese bartending, you know, you go into a bar, you don't talk, you don't talk to the bartender, there's none of that camaraderie or convivial vibe. And it's fucking great because it's a novelty to us. But I think if you live there... this is why Shingo [Gokan] has made such a niche, right? Because the SG club for me is, well, it is my favourite bar on earth. I fucking love it. It incorporates that perfectionism and beauty of Japanese bartending, but without any of this sort of — you can cut loose and have fun there. That's what I want to do, but to an even bigger extent. I want to go fucking balls to the walls and create something crazy.
I never want to be the person who comes along and — we saw it a lot in Hong Kong — people moving to a new country and say, 'Hey, you're doing it wrong,' because it's fucked up. I pride myself on how I've integrated in my adopted homes and how much I've loved living in Asia.
Basically our [business] partners [didn't] know if the [public] will like it, if it's a bit too crazy and rowdy. I was like, no one's ever tried — that was my thing. I wasn't saying anyone was doing anything wrong, just no one's ever tried.
So there's nothing like [raucous Hong Kong bar] The Pontiac in Tokyo?
Not really. I always credit [Hong Kong bar] The Old Man. When I worked there, The Old Man was a high-end, classy cocktail bar, but it was like anything goes. And one thing that I loved and learned a lot about hospitality when I was working there, as much as you curate the night, the night curates you too, you go with it. If people are there to throw down and have a good time, then invite that, put that kind of music on. Do you know what I mean?
If people want to chill and they're having date night in the corner and intimate chat, you vibe with that, you know, and you don't do crazy shit. So that's kind of what I want to do at Tokyo Confidential. There's no real concept or theme. It's just hedonism, but in its purest, original form, you know — having fun. Obviously, not everyone's going to get this. But when people ask what is the bar? It's me. It's ratchet. It likes to have fun. It's crazy. But it likes a fucking well made Martini and expensive champagne and caviar.
We use the phrase, Tokyo Confidential is a house of high contrasts because we've got this beautiful Japanese design — we've got this fucking bar that's cut from a rescued Torii gate temple that's 300 years old, there's so much storytelling in every single element that it doesn't need a theme. I think there's nothing wrong with that in bars, but I think we're starting to get a little bit beyond that now, the hardcore theme. So we've got all this beautiful wood and it's very warm and I always wanted it to be like a modern Japanese living room, but then with the art that we like, just colourful, punky, loud and contrasting.
Gotcha.
We've got a rooftop as well, which is amazing. So the newest idea is, Japan is very seasonal, but we can make a killing because we've got this like incredible view of Tokyo Tower. So we're turning it into more of not an event — I don't like to use the word 'pop-up' — but basically Christmas, we wanna do a big Christmas thing out there.
Oh, that's cool.
Like a grotto you know, like Christmas Confidential — we want to really lean into that and get heaters and blankets up there so we can still utilise it in the winter.
When are you hoping to be open?
Early October, hopefully. I want it to sound sleek and sexy and a bit secretive, you know? And like I said, going back to the fact that Tokyo Tower is a radio tower, and radio is a form of communication — [Tokyo Confidential] is mostly about communication. So we've got a bar with no barriers, so you can stand wherever you want, if you want to stand next to the bartender and watch them, you can. Because again, the whole Japanese bartending is like, the bartender's there, you do your thing, you don't talk to them.
And the 'Confidential' comes from like, the salary men get fucking lit in Tokyo, but they work so hard. They work hard, they play hard, you know, we want people to be able to come in and close the door and it's confidential — be yourself, you do what you want. And it's kind of weird because it seems oxymoronic, but it's like being your confidential self, revealing your true self. What happens in Confidential, stays in Confidential.
Tell us about the takeover. Tell us about the takeover you're doing in Sydney — why are you doing a takeover in Sydney anyway? Don't you have enough on your plate?
They invited me. And I think from what I understand, they wanted to champion more women at the bar.
They originally just invited me as Holly. And I said, hey, if we can get the sponsorship, can I bring Wakana Murata, my head bartender, because she wants to go to Australia, she wants to travel. I need to teach her the lifestyle, where you know this crazy traveling shit and how we survive. And it's good bonding for us as well. I love her to pieces.
I don't know the Sydney scene massively well, only through Tom. I know [Ramblin' Rascal Tavern's] Charlie Lehmann really well, and then [Maybe Group's] Martin Hudak and company. Martin's a pretty good friend of mine. I think that working with one of his bars makes sense. I love Maybe Sammy dearly, but I think we can be ourselves more at Dean & Nancy on 22, if that makes sense.
Even though we can't have all the assets and things that we wanna bring cause we're not open yet, we still wanna bring some of our flavour. So our cocktails are not super Japanese, but Tokyo-tinged tipples — I hate fucking using the word tipples.