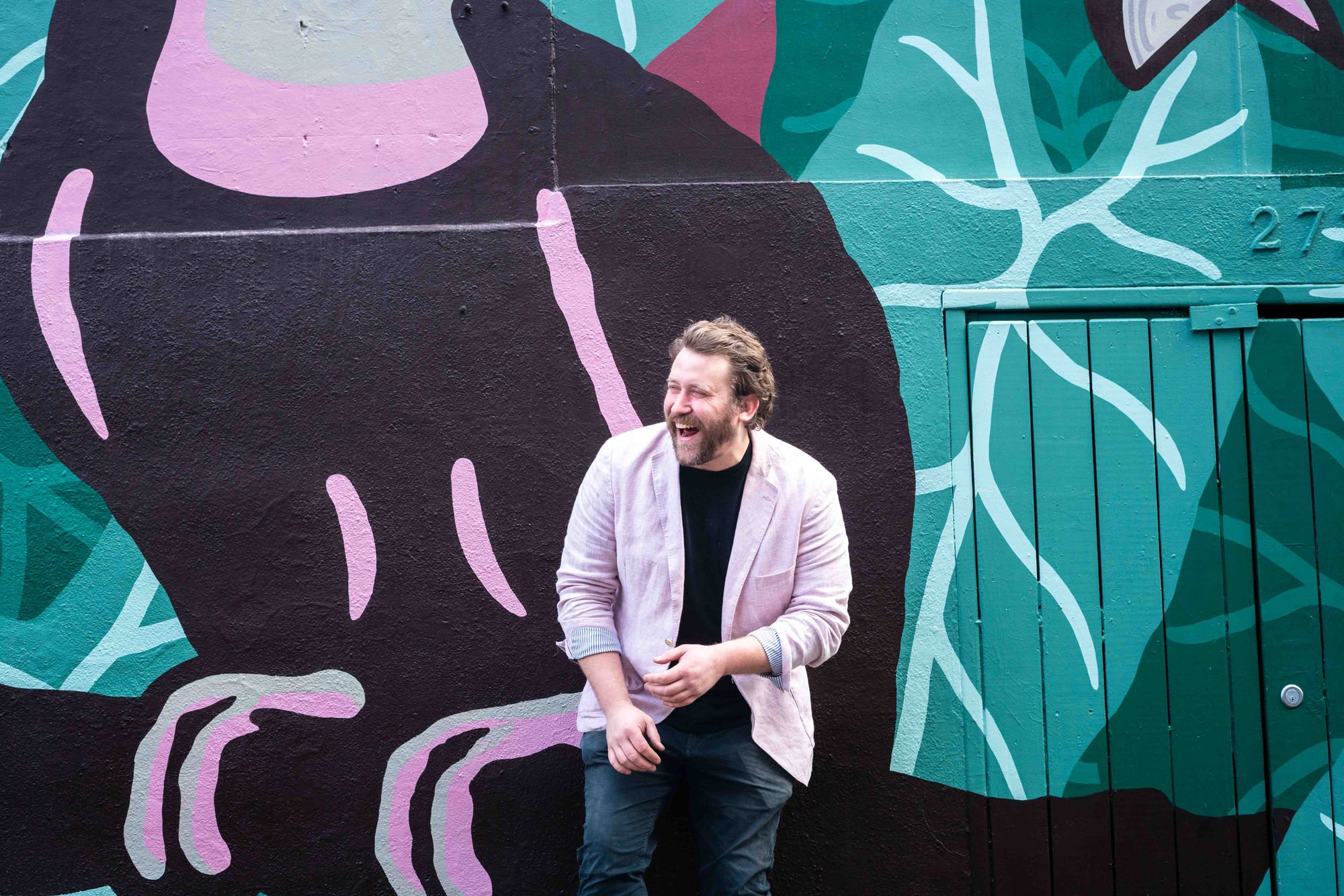 There's a tropical Miami supper club vibe, a mirrorball room and more.
---
If you ever visited the now defunct Cafe Lounge in Surry Hills, you'll know that it was a hard place to pin down. It began its life as a cafe in 2000, but over the next 20 years proved proved to be many different things to many people: comedy joint, live music bar, a strange esoteric drinking place with a kitchen that just might let you in when nowhere else would.
(The name Cafe Lounge has amazed me for years, by the way: it's a cafe, it's a lounge — it's Cafe Lounge?)
The pandemic pushed the business to the brink, and its ultimate closure. But sometime this week (or perhaps the next), the site will get a renewed lease on life when Toucano's Lounge opens.
The bar is the result of the closure of another bar, this time a pop-up bar called About Time. Owners Naomi Palmer, Ben Hickey, Tom Price, Paul Oscar, Shannon Ponsford, and Steve Davis, all met while working in hospitality and opened About Time in late 2021. The bar was a limited time only pop-up featuring smashable drinks and nostalgia-provoking food in a site that was slated for demolition above the much-missed Frankie's Pizza in the Sydney CBD. They shut up shop late last year.
Tucano's is designed to stick around a lot longer. With space to host around 110 people, the bar will also have a full food menu in operation from its kitchen. The emphasis is on snacks, but you can make a full meal from it, too, we're told.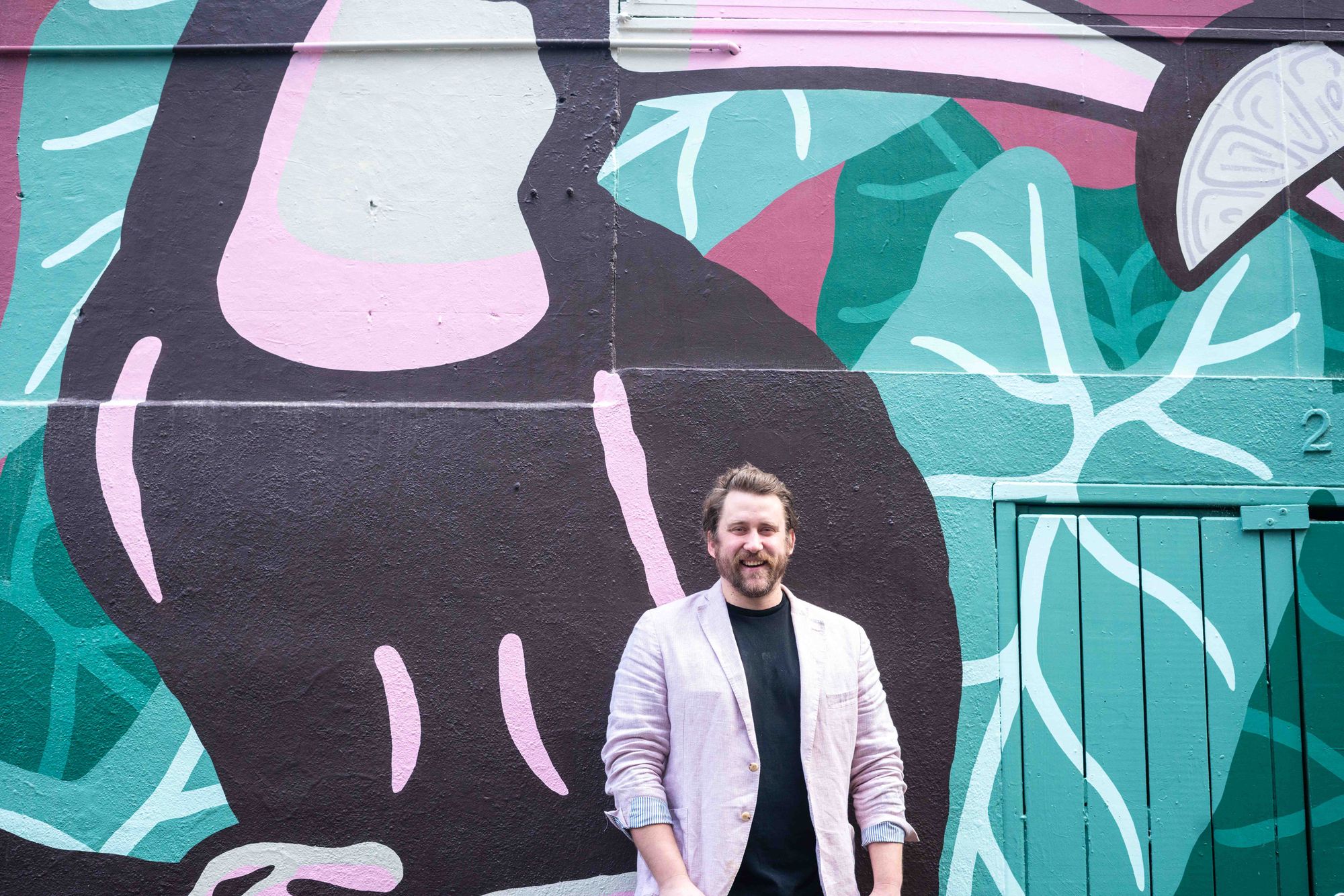 When it comes to drinks, it's a modern tropical brief. "The idea is that the drinks we'll be serving will still have that familiarity of tropical fruits, but they'll be lengthened out with amaro and vermouth," says Davis. Modern tropical, just with less focus on rum.
The renovation process began at the start of the year, but given the nature of old buildings, problems kept popping up, so what was initially thought to be a three to four month project has extended out until now.
"It ended up being a lot of DIY stuff, which we had a bit of experience in from doing the last joint, but this one was... at least five times more complicated," Davis says.
Behind the bar, talented Brisbane export Bec Bayley is in as bar manager, with chef Naomi Lowry (ex-Biota) on the pans.
They've got a midnight licence, live music will be a feature, and Davis hopes the place will be a beacon for hospo types — so they're only closing on Tuesdays.
"I reckon we can be a cool little hospo hangout on Mondays, but it's not just for that reason — a lot of places around here are also shut on a Monday," he says. Better to be a big fish in a pond in which everyone has shut up shop for the day.
You can find out more about what to expect by giving this bonus episode of Drinks At Work a listen. Steve gives me a tour of the site, talks about how they basically built the bar themselves, and shares a lot more about the process — I had a great time chatting to him on-site.
You can listen to the episode here, in the Apple Podcasts app, on Spotify, or wherever you get yours.
This format is a little different for Drinks At Work, so I'd love to hear your feedback — did you like this take on the podcast? Did you not? Let me know. My email is sam@boothby.com.au.