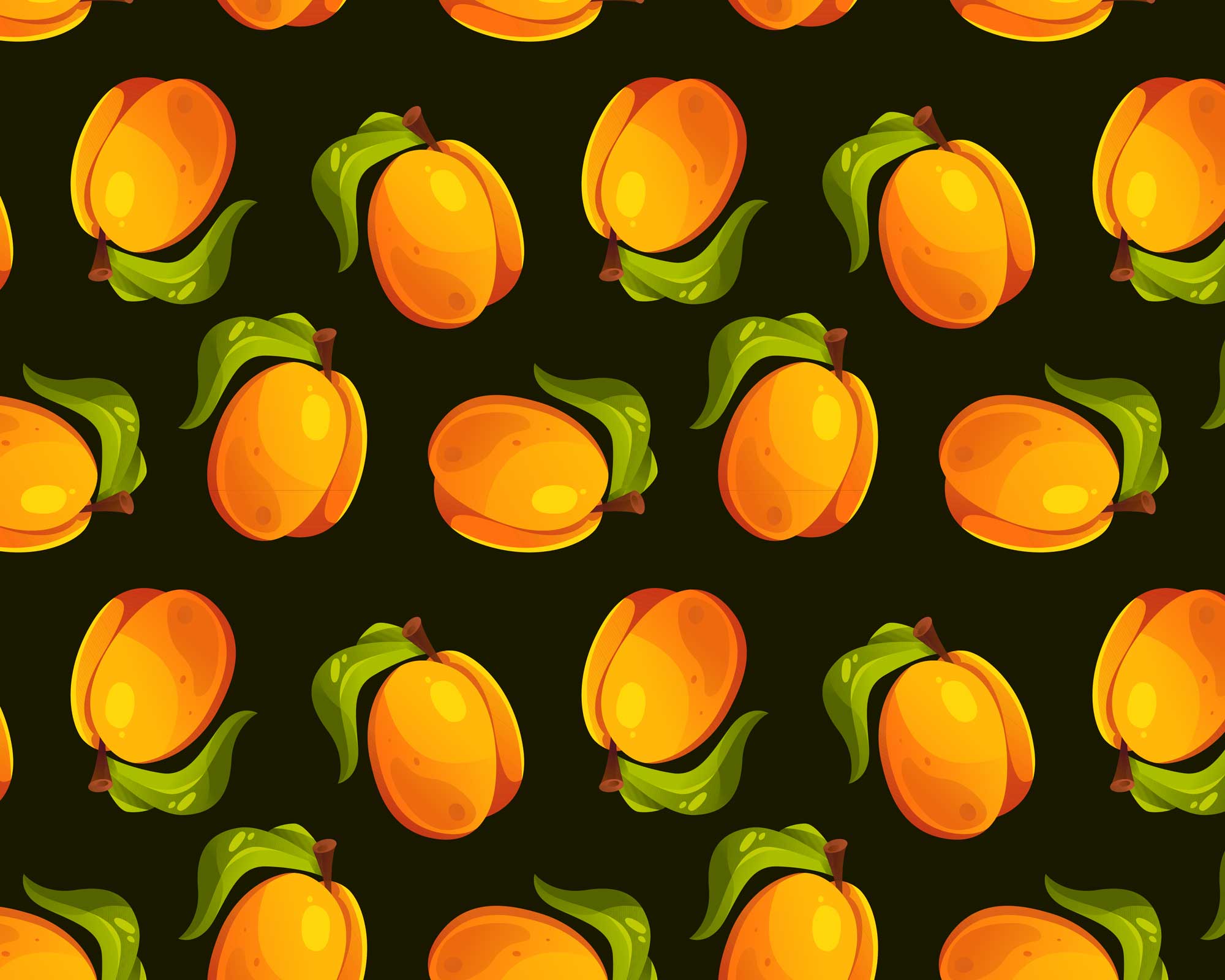 For once, the clue isn't in the name. Plus: three ways to use it, too.
IN PARTNERSHIP WITH JOSEPH CARTRON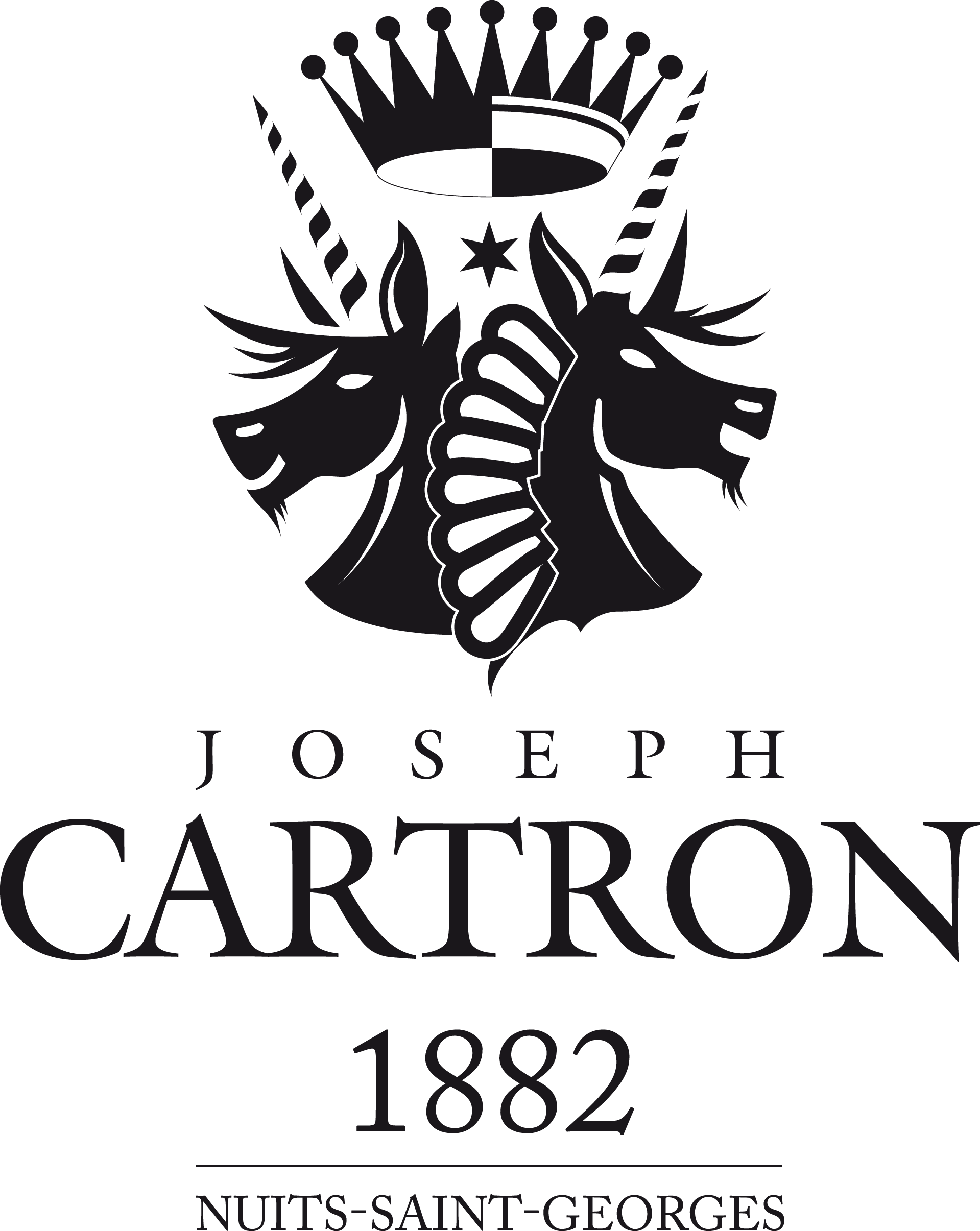 ---
When a young, enterprising bartender first comes across apricot brandy in a recipe, they might be inclined to think that what they're reaching for is apricots, fermented into a wine and distilled and bottled as clear liquor, or perhaps with a little age on it imparted by a barrel. And they wouldn't be wrong. But they wouldn't be right, either.
Because although you can find distilled apricot brandy, that isn't what the cocktail books of old were calling for.
Apricot brandy vs apricot brandy liqueur
What they're referring to is apricot brandy liqueur, often weighing in these days around 25 percent ABV, made from a maceration of apricots in alcohol and sweetened with sugar.
Once upon a time that alcohol it was macerated in would have been brandy — these days, few producers go the full brandy hog, opting for cheaper, neutral alcohol and essences in place of real fruit and brandy.
But there are some who still hew closer — if not all the way — to the old ways. Joseph Cartron, from Burgundy in France, is one of those producers who still use real apricot fruit and splash some cognac into their apricot brandy, giving it added depth and presence on the palate.
Apricots in drinks
Apricots have long been finding their way into alcoholic beverages. In The Drunken Botanist, Amy Stewart writes that  the apricot arrived in Europe from its native China over 2000 years ago, and that "the tradition of flavouring alcohol with apricots seems to have begin about ten minutes after the introduction of the apricots themselves."
You'll find apricot kernels are used to flavour amaretto (and not, actually, almonds), and that the term noyaux on a bottle of French liqueur usually means that it was made using apricot kernels as the flavouring agent.
It's not just apricots, either; other stone fruits like peaches were often used to give a fruity lift to spirits. As Stewart writes in the book, "in the nineteenth and early twentieth centuries, apricot brandies and peach brandies were made from grape-based brandy with fruit juice added."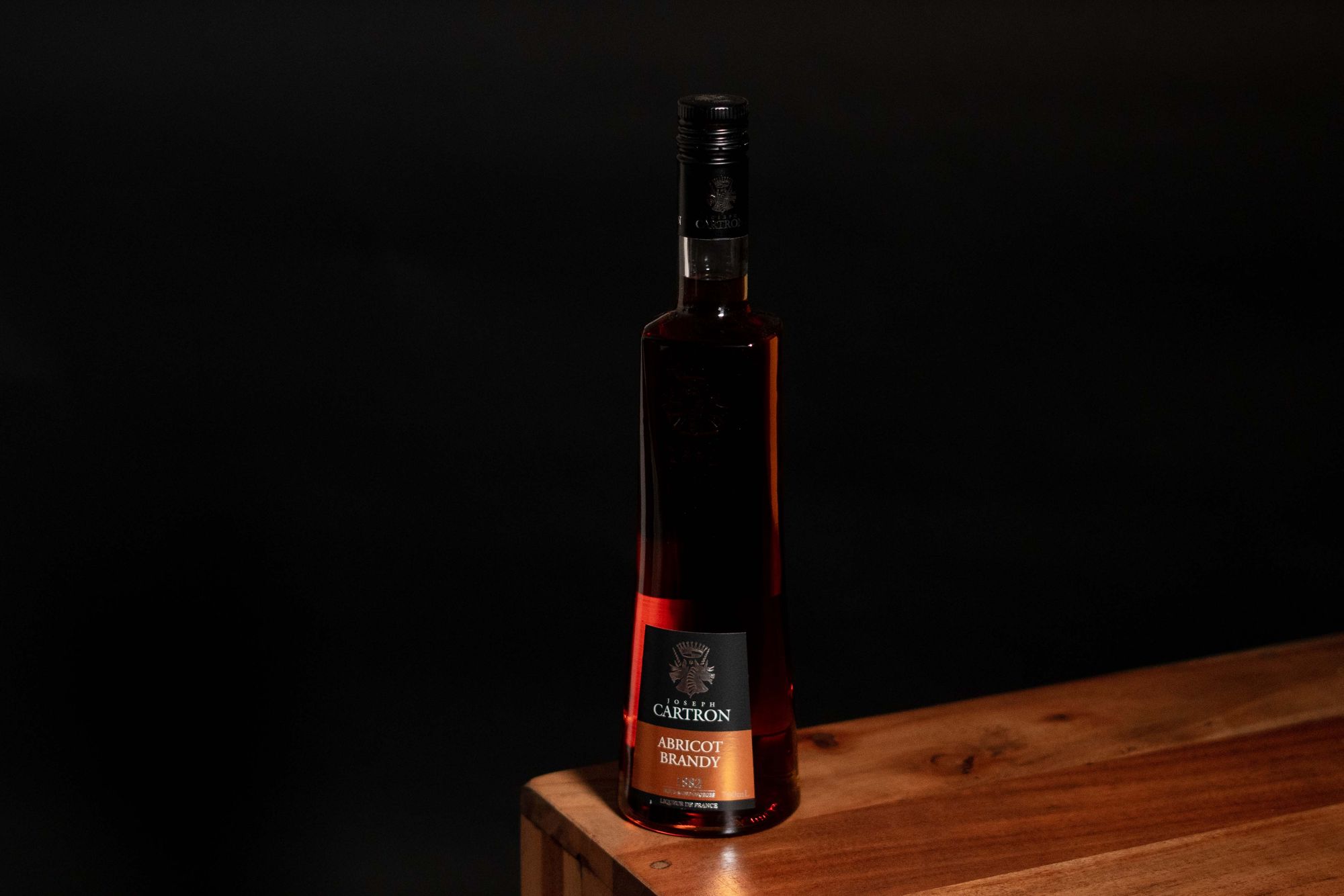 Product dive: Joseph Cartron Apricot Brandy
Joseph Cartron Apricot Brandy weighs in at 25% ABV and is made at the company's distillery in Nuits-Saint-Georges in Burgundy, France, an hour or two north of where they source the apricots for this bottling.
The company was founded in 1882 by — you guessed it — Joseph Cartron, and initially supplied other companies with  lemonade and a few other liqueurs sourced from local fruit to other suppliers. They produce a wide range of liqueurs, with an emphasis on capturing the true aroma of the fruit.
How apricot brandy is made at Joseph Cartron
The apricots for the Joseph Cartron Apricot Brandy come from the Monte du Lyonnais, a series of small mountains near Lyon, northwest of the French Alps.
Fruit liqueurs tend to be made through one (or a combination) of three ways: compounded, as was the case in the early days of apricot brandy, in which fruit and sugar is compounded with alcohol; distilled, in which the fruit is fermented in a mash and distilled before sugar and water is added; or through maceration and infusion, in which the fruit is steeped in alcohol for a certain length of time, and, in the case of infusion, heat may be applied. For Joseph Cartron Apricot Brandy, the flesh and kernels of apricots are macerated in neutral alcohol and demineralised water for eight months.
This creates an apricot infusion, consisting of 31% alcohol, 60% fruit, and 9% water. This is then filtered before being combined with sugar, neutral alcohol, cognac and water in a blending tank for five hours.
The result is then adjusted with a very small amount of colouring caramel for consistency, before being filtered and bottled.
Joseph Cartron Apricot Brandy tasting notes
What they say: The nose is pure fruit with a good maturity. Nice hints of the apricot stones and touches of bark brought by the cognac. Hints of crystallised fruits. Powerful yet discreet. The palate confirms the nose with a fruity finesse. Slightly sugary. The fruit marries perfectly with the cognac, resulting in a good balance. No final heaviness.
What we say: Intense and bright aromas of apricot and peach leap out of the glass, there's a richness and depth that makes it a pleasure to smell — aromas are true to life. On the palate, it's rich and full with good structure — sweet but not cloyingly so, with some juicy acidity to crary things through. There's big stone fruit characters here, along with a little oak spice framing things, and a long, moreish finish.
How to use apricot brandy
In old school cocktail recipes, apricot brandy is one that pops up again and again, whether it's in the drinks of the Caribbean (like the Nacional we have below) or in the pre-Prohibition drinks of the USA (as in the Charlie Chaplin cocktail).
Given its similarity to other apricot-based liqueurs, though, I also think Charles H. Baker Jr.'s suggestions on how to drink creme de noyeau — "a very sweet but potent apricot liqueur" also apply. He suggests that in France, it's frappe'd with shave ice and soda, and that "wise men take it with coffee."
Hotel Nacional: I'm fond of a Daiquiri, it's fair to say,  and appreciate its three ingredients construction. If I'm looking to get fancy, maybe a little frivolous, however, this is the riff I'm after.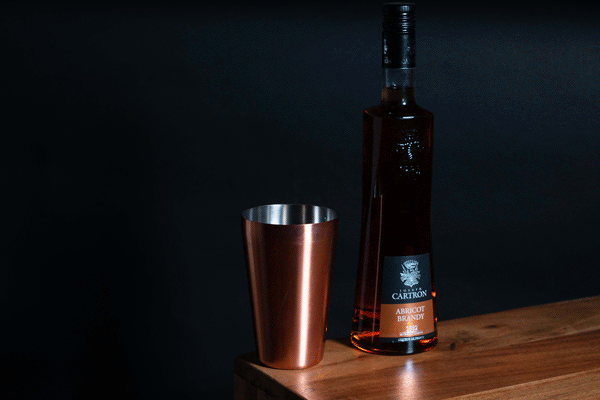 Toreador: honestly, it's a drink we tend to forget about but one that deserves regular rotation. A Margarita served up with a splashy of moreish apricot brandy — it's possibly the best damn tequila cocktail out there.
Charlie Chaplin: it's another underrated cocktail of the classic canon: sloe gin, apricot brandy, lime juice, each in equal parts and shaken awake with plenty of ice. What's not to love?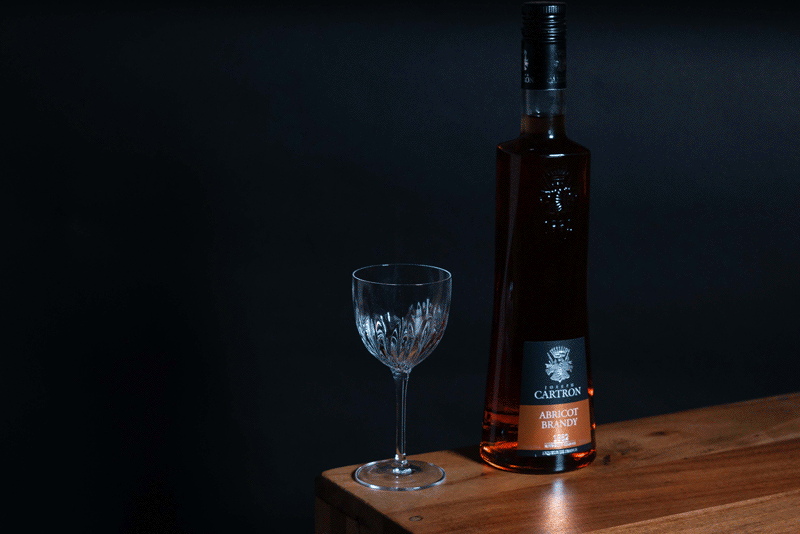 Contact your Amber Beverage representative for more information about the Joseph Cartron range, or visit amberbev.com.au.