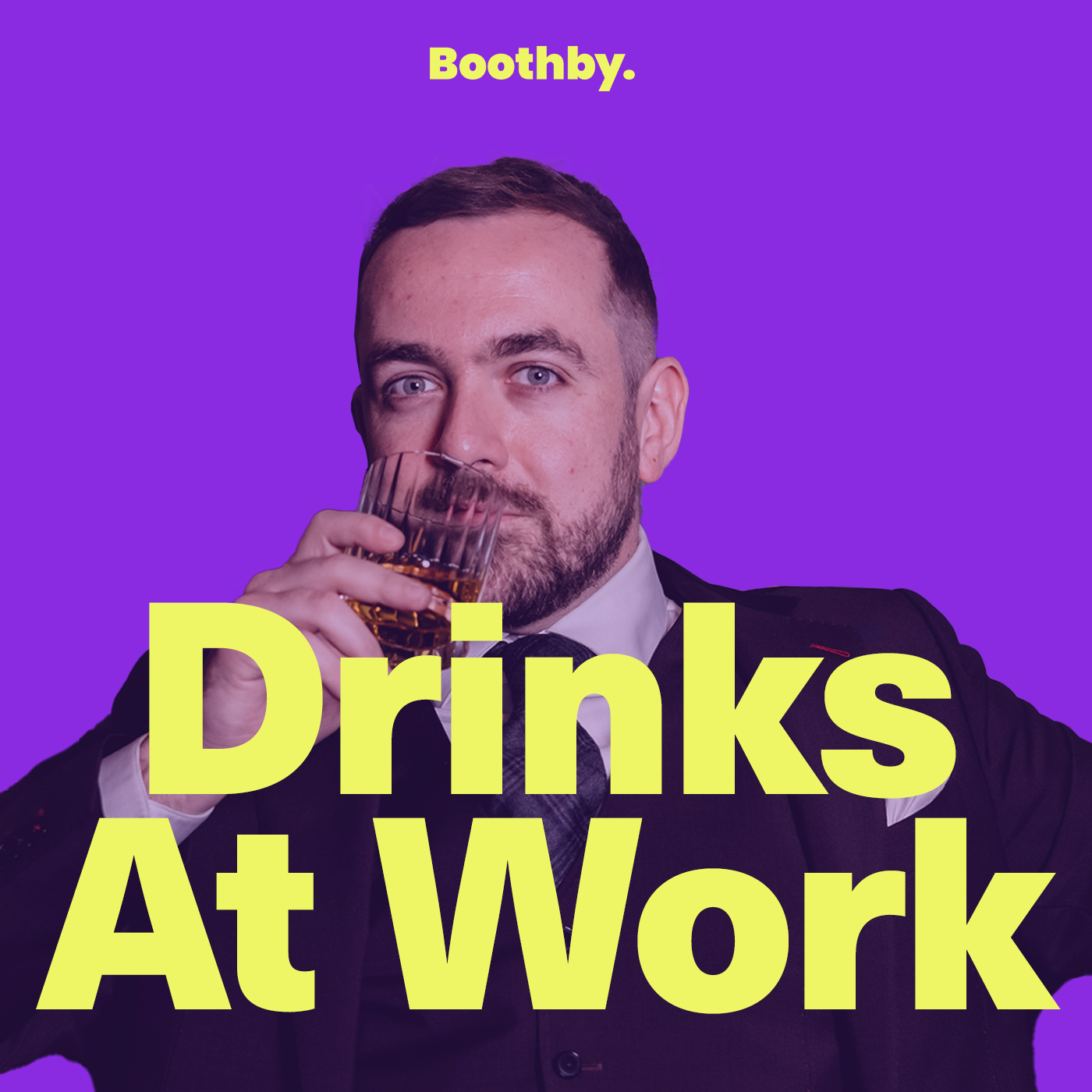 Ross Blainey on how he got his ambassador role, and how the wider whisky world works.
You can listen to this episode in the player here, or take a listen on Apple Podcasts, Spotify, Amazon Music and on Android.
---
I know, this week's podcast and email is a little behind schedule, but here it is. What's my excuse? I've been on the road in Brisbane this week, and it has been great to hear from the bartenders and bar owners in that town that things are improving, and people are coming back to bars in a big way. I also took a look at Frog's Hollow Saloon, which opens to the public tonight — it's a beautiful, warm and inviting bar with a killer team behind the stick; I'll have some images of the bar up soon.
Today's guest on the podcast is Ross Blainey. He's the ambassador for The Balvenie and Glenfiddich, and not shy of a real discussion about the whisky world. This is actually a conversation I had with Ross for an online Boothby.Talks event during lockdown in October 2020, called How Whisky Works — you can watch the video here.
The idea behind the talk was to get at a broader look at how the whisky world operates. It's not a chat about how whisky as a liquid is made — there's no chat about the size of stills here — and nor is it about the brands that Blainey represents. It's more a talk about how Ross came to be a brand ambassador, what his role entails, and how whisky goes from idea to execution. It's a wide-ranging discussion with Ross, and he's a great storyteller — I think there's a lot to get out of this conversation.
Below, I've got a few takeaways from the discussion, but I do encourage you to give it a full listen — probably with a whisky in hand, if you can manage it.
💡
This episode is sponsored by Australian Cocktail Month, a great initiative to get people back into the bars, taking place this May. One ticket gets you access to exclusive cocktail menus in 144 bars across 12 cities for the entire month of May — you can learn more about Australian Cocktail Month at
australiancocktailmonth.com.au
and buy tickets now.
"I saw it as an opportunity to grow."
Blainey says that his road to becoming a brand ambassador wasn't necessarily a direct one. He began behind the bar of Scottish pubs — where his love for whisky first took root — and in Australia worked in sales for whisky, then at a wine company. And though he didn't know wine fully, he counts that experience — and the sidestep away from whisky that it necessitated — as part of what set him up for his role as an ambassador today. As he says of the wine job: "I saw it as an opportunity to grow."
"The collaboration between marketing teams, and our distilleries and whiskey makers is really important."
If like me you've been around spirits brands a while, you too may be burdened with — in my view, any way — a healthy skepticism of the marketing that sometimes comes along with new releases. But it isn't always a negative, something Ross pointed out when I asked him whether or not the marketing department or the distillery was driving new releases.
Ross says it's a little bit of both. When it came to the release of the Glenfiddich 21 year Old Gran Reserva, the initial spark for the product came from the marketing department wanting to release a whisky with a rum connection.
"Luckily, [master blender] David [Stewart] had been playing around with cask finishing, [and] 15 years ago, he'd been looking at rum finishes. And as soon as they said, David, do you want to do something with rum? David knew what he wanted to do," Blainey says.
Maybe marketing makes whisky taste... better?
One of my favourite parts from this discussion was our back and forth on the role of marketing and people's very subjective experience of whisky. Can great marketing, a good story, perhaps a beautiful bottle — can these things actually make a whisky taste better? Is it possible — or even desirable — to be objective at all?
"I think you can be objective," Ross says, "but I don't know that I always want to be in that situation. I like to be influenced by the things around it so I can enjoy it more. I think that's — for me anyway, if I'm drinking whisky, and I get the story and it tastes better than maybe it would have if I was looking at objectively, I think I've won. It tastes better, and I'm enjoying it more — great."
---
Thanks for listening to Drinks At Work and for reading Boothby. If you like the episode or enjoy this email, please send it on to a friend who might like it, too — after all, we're a small start up brand and can always use the help to spread the word. And you can let me know what you think about this week's episode, and  who you'd like to hear from on the podcast by replying to this email.
You can listen to on Apple Podcasts, Spotify, Amazon Music and on Android.