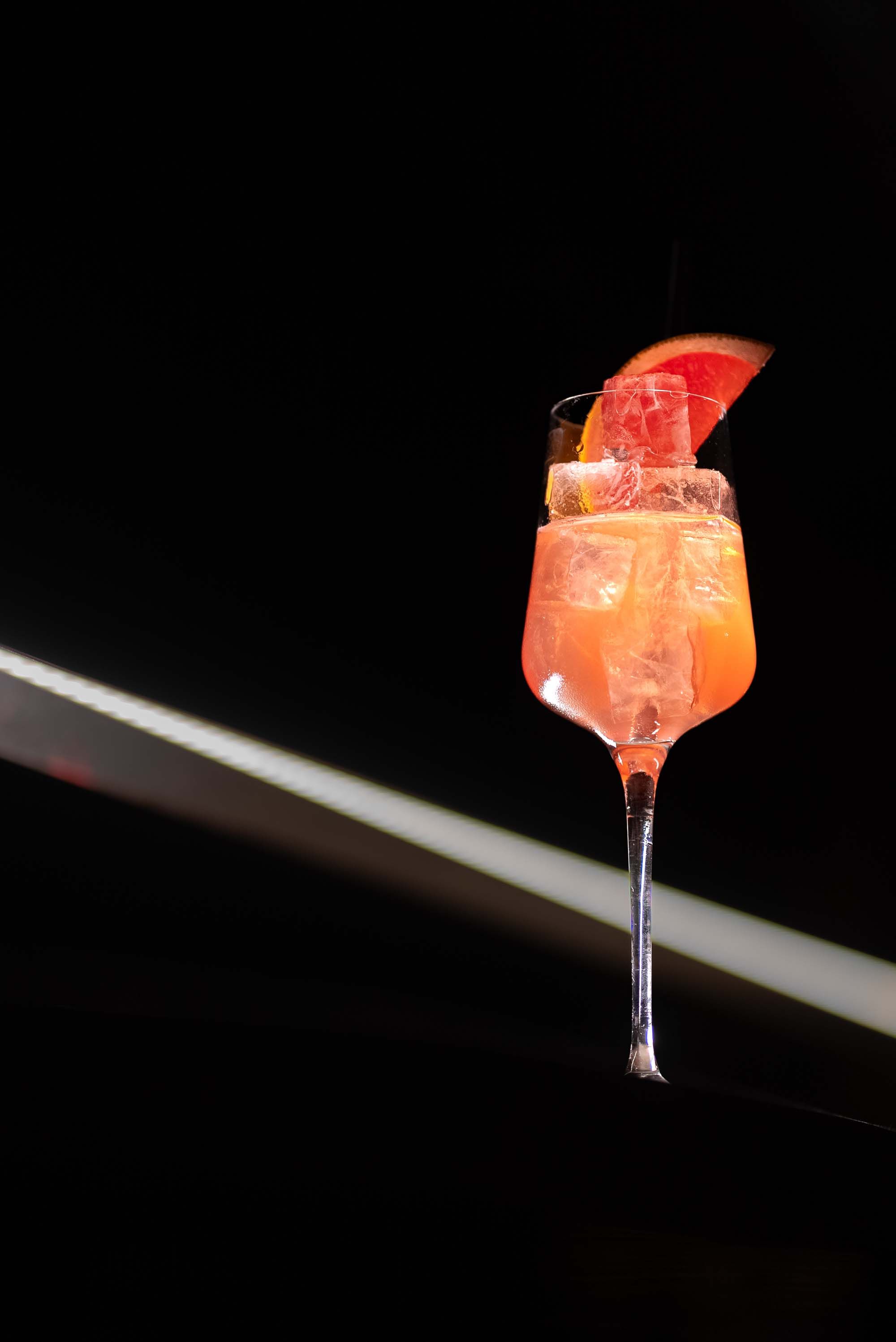 Maybe Mae is among the world's best. Here's how they develop their cocktail list, eight years in.
If you're looking for a measure of just how good Australia's bar scene is these days, one need only look to Adelaide.
For a city well-known for its love of wine, visiting Adelaide for cocktails as recently as 2012 could be a hit and miss affair; sure, the restaurants were good and the wine excellent, but much of Adelaide drinking was done in the old pubs of the suburbs and the city's laneways were yet to come to life.
That began to change with the opening of bars like Maybe Mae. They weren't the first, but they have thrived since opening on Peel Street in the Adelaide CBD in 2014. And their emphasis on seasonality and forward-thinking drinks, led first by co-owner  Ollie Margan and today by venue manager Nick Corletto, has seen Maybe Mae recognised as one of Australia's very best cocktail bars.
So, eight years in, what have they learned? Corletto has just shepherded their latest cocktail list through development — you can take a look at it here — and below, he tells us what Maybe Mae is all about, describes the challenges they face (and how the bar reinvents itself), and steps us through their six month long cocktail list development.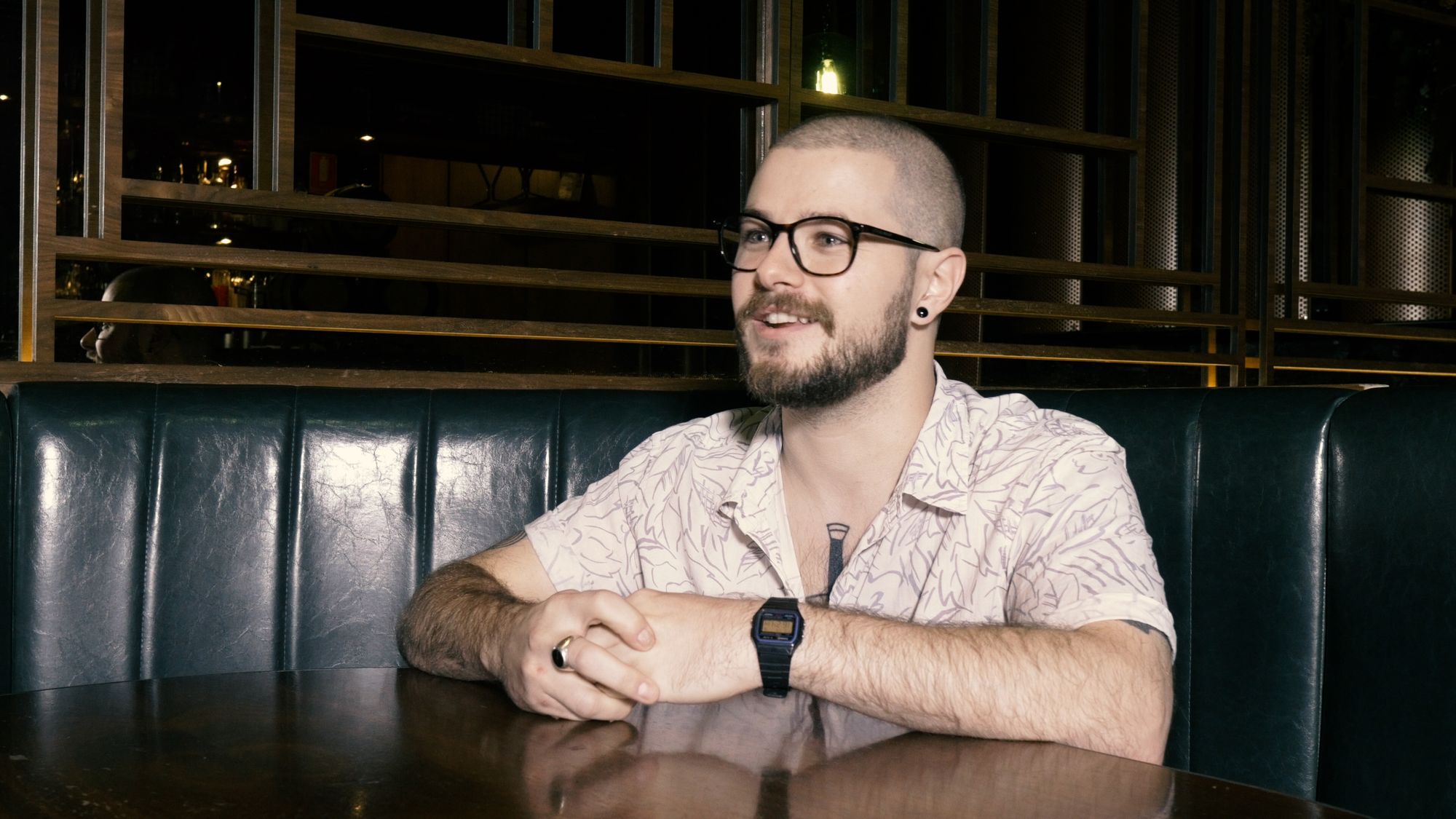 For those who don't know, what's the big idea behind Maybe Mae?
Maybe Mae has always been about cocktails and good vibes. We try to dismantle the anxiety of a high-end cocktail bar for the general punter and make sure the lights are low, the music is loud enough, and the service is aimed at making the customer comfortable with trying something new, with some familiar and fun elements.
What's the general idea behind your menus?
We're fortunate to be in a great corner of the world in terms of access to produce and unique flavours, and many of our drinks showcase these flavours that generally involve some weird and wonderful ingredients in harmony with flavours that are a bit more familiar and 'safer' to the customer. Since the menu is quite produce-focused, we have to respect that seasonality and think laterally about how long we have access to that produce or how long we can preserve and sustainably serve these ingredients for the duration of the menu.
How does this one differ from previous menus?
Each menu has a theme in terms of elegance, elevation, and style and this one is a move towards the tongue-in-cheek, resort-style and tropically-inclined. I think customers and our industry alike are a bit over taking things too seriously, and this menu is a metaphorical release from the pressures of the last year.
What's one of the drinks on the list that you love? What makes it special?
I'm a big fan of the Full Time Cool Guy, an absolute clanger from Alfred Simmons. It gives off big tiki cocktail vibes and has on surface level a laid-back, familiar appearance to the average punter. Digging a little deeper, his recipe for a hempseed orgeat provides complex nuttiness and soft spice, the endo-fermented pineapple juice gives the correct amount of fruit funk and complexity [that] tiki riffs often demand, and goji berry-infused Plantation 3 Star Rum with Marionette Dry Curacao provides layers of citrus and bitter aromatics to stop this being a one trick pony. Belter.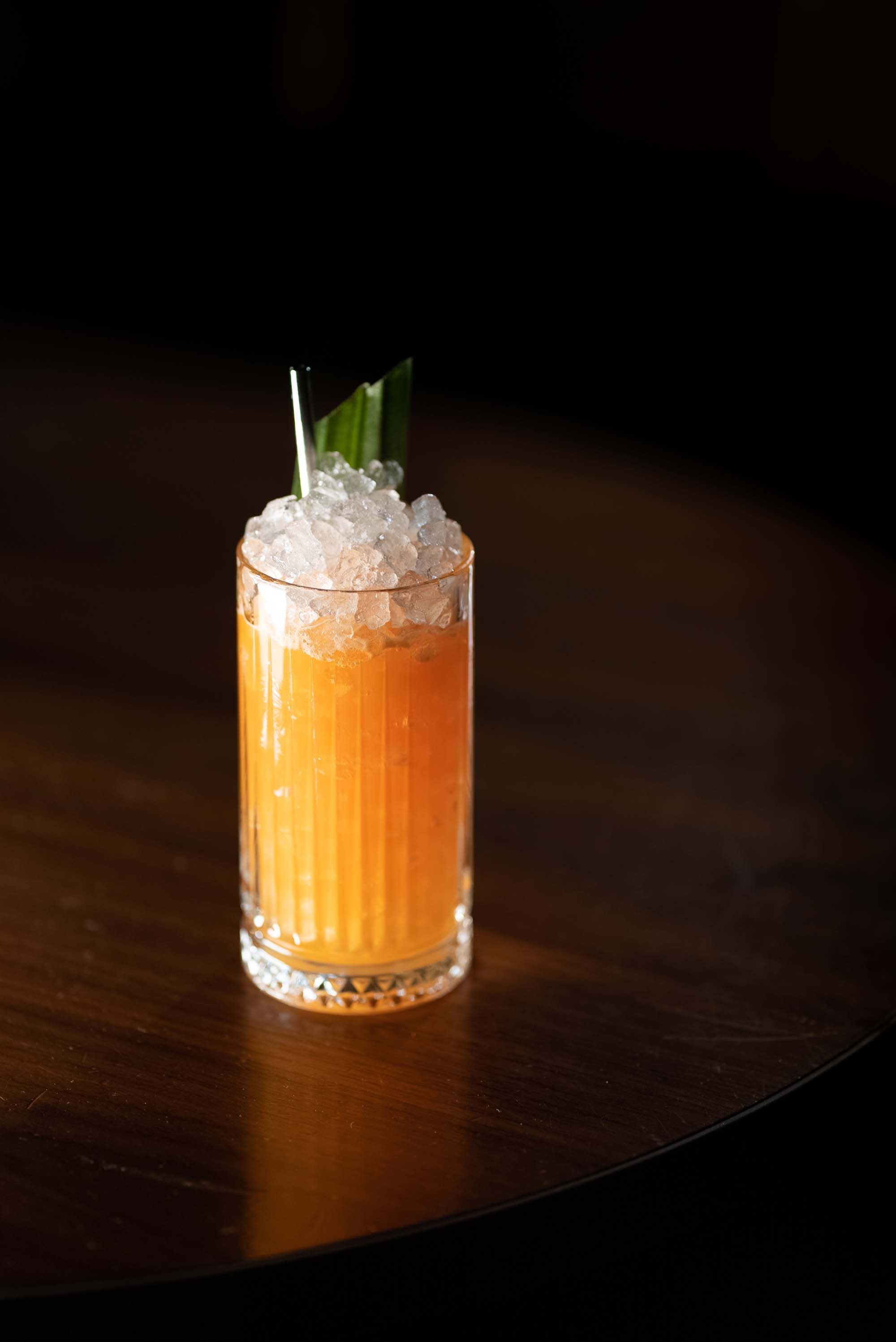 How long did this menu take to develop — can you outline the process?
We typically start the development process about six months in advance; on the opposite end of the season we're designing for. We look at produce that has great qualities in theme for the opposite season (mandarin in winter can still be a summer list staple, if we look at how we store and preserve it).
Making interesting ingredients from that point on is the aim of the game, we usually hit a critical mass of really tasty recipes for ingredients about two months away from releasing a new menu, where we then sit down, look at where these ingredients best fit in a menu and how they are best expressed. By then we've stashed a season's worth of skins, wines, ferments, liquors for use on our anti-seasonal side of the menu: From the Cellar. Making drinks for the From the Market side of the menu is very much our bread and butter; look at what's around you and in the grocers and the farmers markets and the results are often easy to stumble upon when the produce is that good.
Maybe Mae turns eight years old this year, what are the challenges you face these days?
We turn eight years old in July, and man it's really flown by. We have similar challenges to most venues at the moment I believe: reminding people we still have new experiences to offer, respecting our past, present and future customers, developing staff culture. While our challenges may be similar to other places, I feel like there's opportunity in challenges and the ability to grow and develop something new when the venue is maturing. We've gently evolved into what we are today by taking these challenges and opportunities.
How does Maybe Mae reinvent itself and stay relevant eight years in?
While we do what we do well, we've always tried to think about what makes the customer engaged, curious and happy. Changing or reinvention to that objective will always yield the best results. The weird and wonderful ingredients satiate our curiosity for reinvention, and the best way to stay relevant is to maintain and exceed expectations for customers; they'll ultimately decide who is relevant and who isn't.