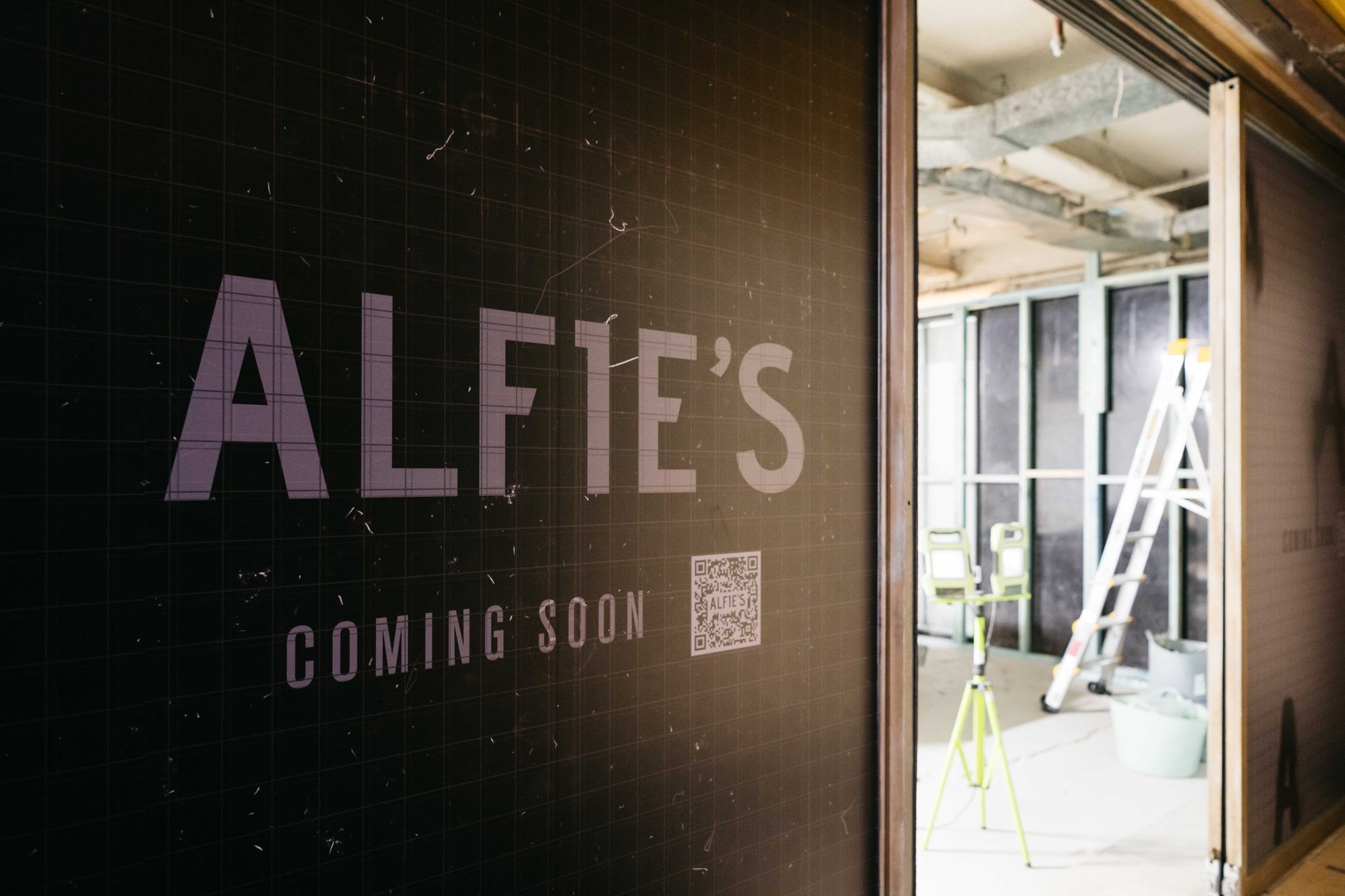 The latest Liquid & Larder restaurant promises a bar that is "a destination in its own right."
The Liquid & Larder group, led by owners James Bradey and Warren Burns, is opening a new restaurant and bar on Bligh Street in the Sydney CBD this September.
It's called Alfie's, and as group bars manager Alex Gondzioulis — whom you may know as a former bartender of the year and from stories such as this one here — says, they plan to make the bar "a destination in its own right."
The group has developed something of a specialty in meat-centric dining with the highly regarded restaurants Bistecca and The Gidley; also under its umbrella is the refreshed Surry Hills bar, The Rover (which landed in the top 50 at the recent Boothby Best Bars NSW awards).
"What it is," he says, "is the boys' opportunity to turn the steak restaurant concept sort of on its head."
At Alfie's, it'll be a "more disruptive and a bit more energetic, and a bit more unexpected," Gondzioulis says.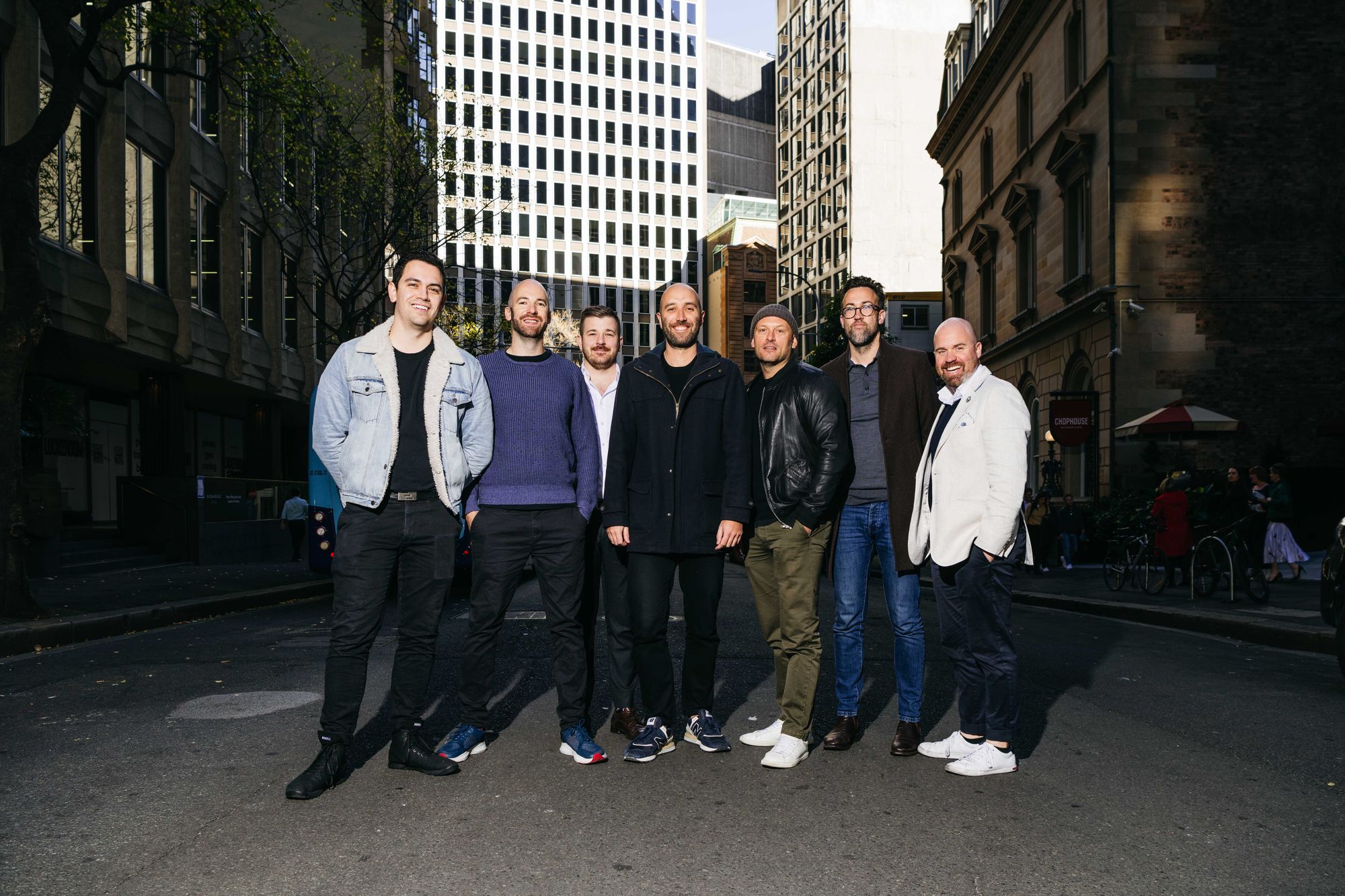 At the 120-pax Alfie's, they're promising to have one's steak served within 15 minutes. And as Alex points out, they'll be "doing the thing that Liquid & Larder love to do with their restaurants, where the bar and the restaurant are two quite distinct spaces."
Expect the bar at Alfie's to have a bustling, energetic atmosphere — to have "the speed and energy of The Rover downstairs," as Gondzioulis puts it. The bar will have around 40 seats inside, with another 20 or so outside on the terrace.
When it comes to the drinks, there won't be any particular theme or spirit focus at Alfie's. Instead, the drinks are designed to be served quickly — you don't want to see your steak arrive before your beverage, do you? — and the emphasis will be on quality products they find interesting.
"I think it's much more similar to what we've done with The Rover," says Gondzioulis. "Which is, let's get certain products that we think are great, put them on the back bar, let's pour some cocktails which we think are great, for the time of year that we're in, [and] let's not make it too esoteric or kind of weird. Let's just make sure that the menu is really accessible because realistically, Alfie's can be something that you can be in and out of, in the restaurant, in about an hour if you really want to. We need to capitalise on having drinks that, while they may be in best in class in terms of how they're produced and all the ingredients that go into them, when you read them on the menu you know what you're getting.
"And you can get them really, really quick."
To keep things flying over the bar quickly, there will be a couple of drinks that are batched, as well as some that are pre-carbonated. "They're super quick to pump out," Gondzioulis says.
And as befits a steakhouse, there will be a flagship Martini.
"We've got a whole freezer dedicated to the Martini," he says. They'll be taking their pre-prepared Martini from freezer to frozen glass using a thermos, and if you believe their PR, it'll be the coldest Martini in town. (Gondzioulis thinks it could be there or thereabouts, noting that the newly reopened Eau de Vie loves some chilly liquid nitrogen in their service, and that Double Deuce Lounge down the road stirs their Martinis down with a thermometer.)
Gondzioulis and the team have tapped Luis Moral, who has been with Liquid & Larder for six years, and most recently at The Rover, to head up the bar.
Though the menu is yet to be confirmed, you'll be able to grab a feed in the bar, should drinks be the focus of your visit but some sustenance is required. Design-wise, Bradey has been inspired by London's East End and designer Tom Mark Henry has been brought in to bring that to life. It will represent quite the departure from the opulence of a place like The Gidley, Gondzioulis says.
Alfie's is expect to open in the first week of September, and will be open six days a week, from midday to midnight.
In other news...
Rhubi Mistelle, the rhubarb aperitif that was developed by Tim Phillips-Johannson in the days of Bulletin Place and is now found on backbars and on cocktail lists across the country, have brought on two big names to help with their expansion: John Gakuru (who you may know from his time in Australia with Think Spirits and Fernet-Branca) and James France, who created (and sold) Vanguard Luxury Brands.