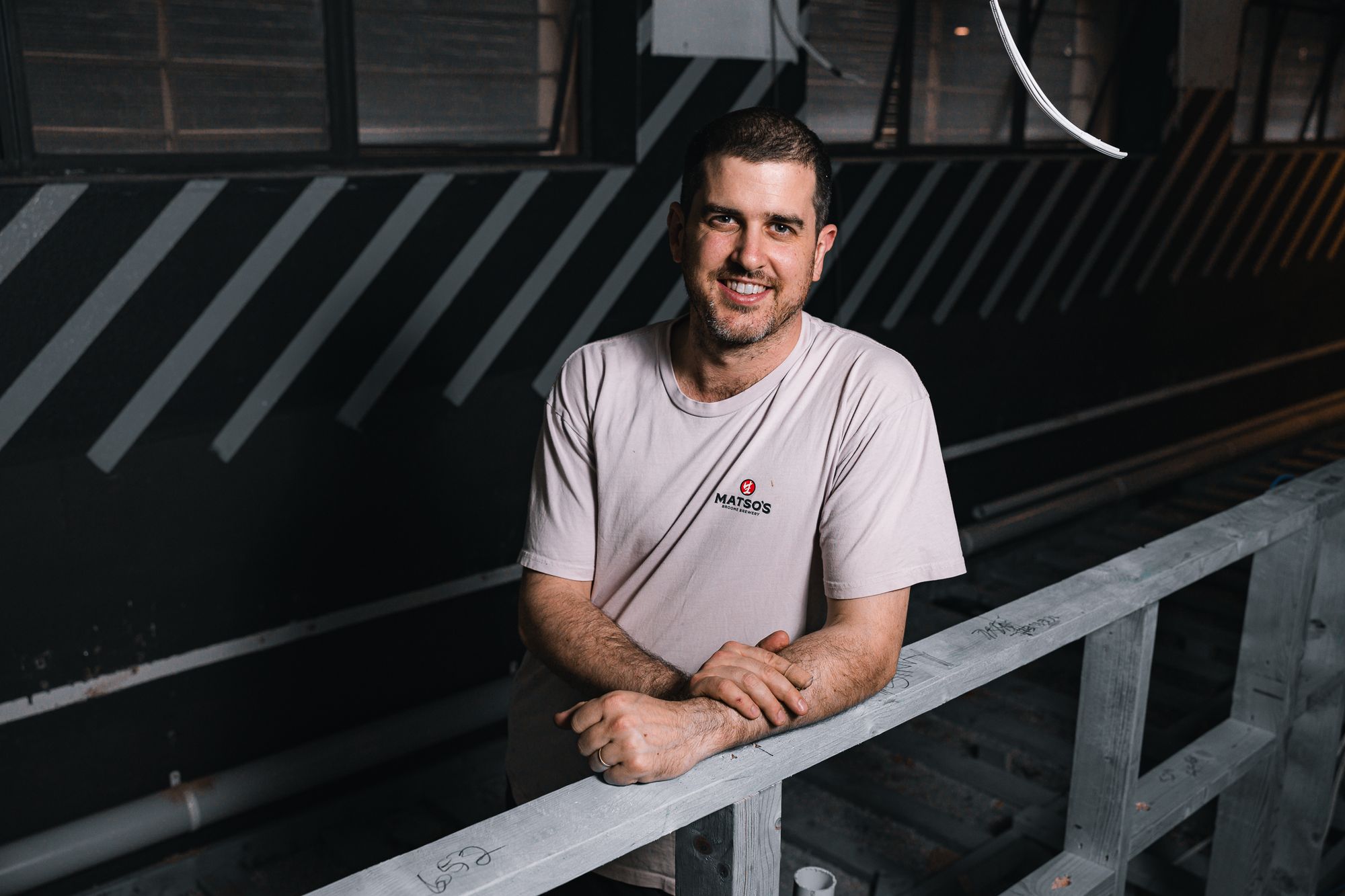 A rock and roll bar is coming alive in a Brisbane basement.
Pete Hollands is a bartender and bar owner in a hurry.
At the Boothby Best Bars QLD awards back in May, Pete's first bar, Frog's Hollow Saloon, picked up not only the Best New Bar award, but also landed at number one on the list of the top 30, snagging the title of the Best Bar in Queensland.
But well before Frog's Hollow Saloon — which has become a favourite of bartenders in Brisbane — was hitting its stride, picking up awards nominations, and getting increasingly busy, Hollands was already looking to open bar number two for himself. And the end result is near: a new rock and roll boozer called Alice, slated to open in Brisbane on September 21.
"I had this idea about almost a year ago now, so it's taken about nine to 10 months to break ground," says Hollands. "It takes a lot more time than people think."
It takes a lot of time to open a new bar — especially when you have only just opened your first. But Hollands was keen to press on.
"Frog's is going great, it ticks along well enough by itself. We've got such a great team there that it doesn't require my attention that much. So I'm happy to leave that in the hands of the team we've got."
So what can you expect from Hollands next act, and the latest addition to the burgeoning Brisbane City bar scene? Take a detailed look below.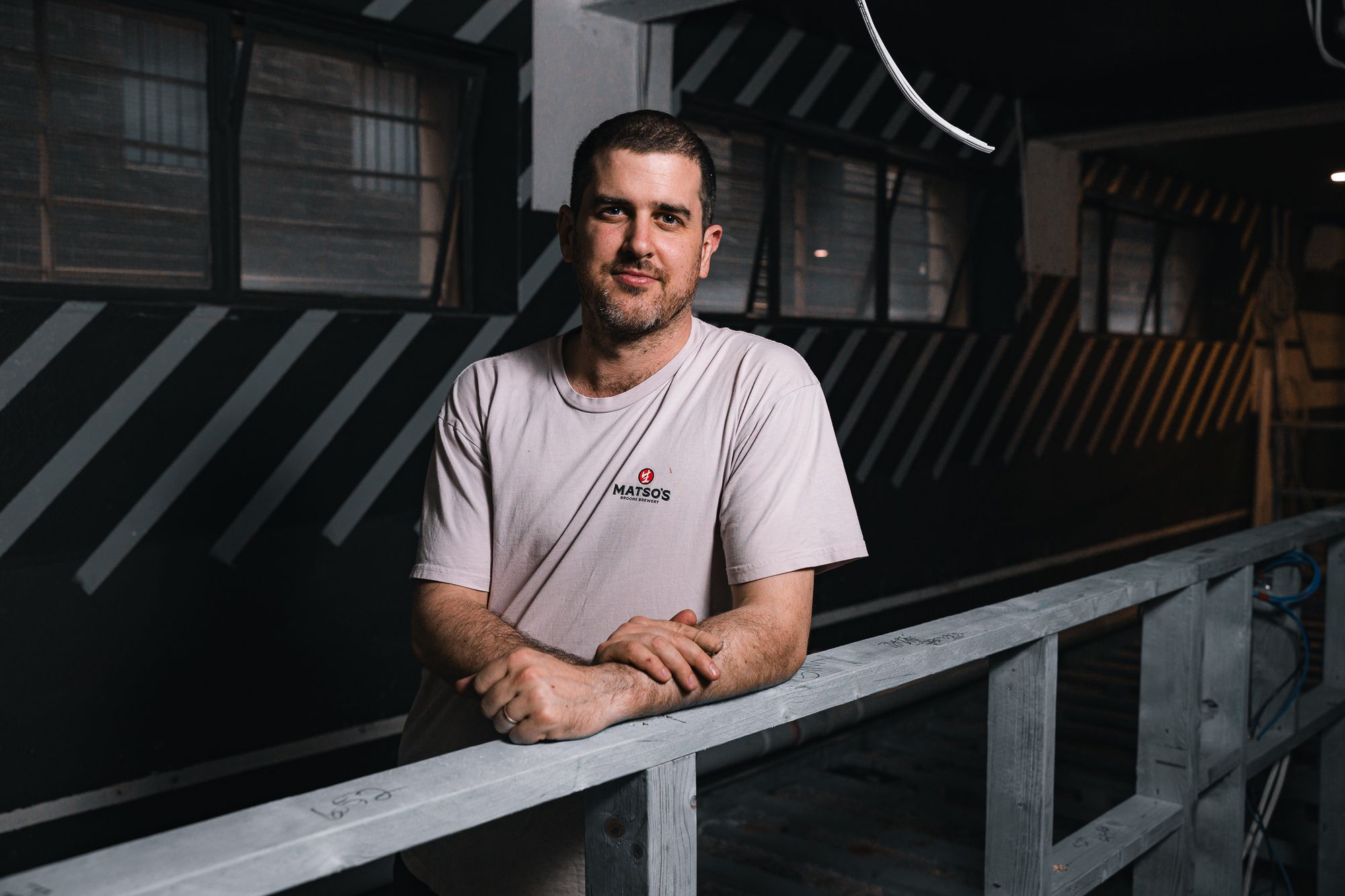 What's the big idea behind Alice?
"I'm not saying dive bar, it's a boozer," says Hollands. "Music is a big part." Expect a dark, black basement space with red downlights, and windows behind the bar looking out onto the street above.
"There are epic windows that as you walk down the laneway are at knee height, which frame the back bar," says Hollands. "So as you walk in you can see the crowd assembled at the bar from the bartender's perspective, which people will never get to do.
"I remember when I first walked behind a bar, I was like, whoa — it's so weird seeing it from this side."
Big groups will be welcome, Hollands says, with a collection of "a half-dozen booths, low-seating, some dry bars and seats at the bar top."
Swivel stools at the bar are bolted into the floor around each corner — or point — of the bar top. "Even when it's quiet, hopefully they'll be prime seats."
The drinks at Alice
It might be a rock and roll joint, but in 2023 that's no excuse for poor drinks. To that end, Hollands has Mikey Pattison in place to run operations, and installed industry veteran Brendon Osmers to oversee all things cocktail.
He's amassing a sizeable back bar.
"We've got a back bar of about 200 bottles and I've got about 160 bourbons," Hollands says.
The rest of the spirits selection is kept simple. "I'm going to have five scotches, five gins, five rums, five tequilas — that's it," he says.
The cocktail brief is stripped back to basics. "Simple and iconic," Hollands says. "It'll be a good cocktail selection, we've got all the tools and all the toys like Frog's Hollow — the drawer freezers, one for each well, six drawers per freezer."
They plan on putting that ample freezer space to delicious use, too.
"We've got so much access to freezer space, I want to put a Ramos on the menu," Hollands says. They'll be using milkshake mixer blenders to shake up their Ramos, but stashing them in the freezer drawers to get a proper froth happening on top. "The way you can get [the frothy head on a Ramos] to set faster, so you can serve them and make them properly, is to put it in the freezer for a minute," he says. He's hoping that the Ramos and the Old Fashioned will be popular. "Hopefully [we'll] make fuckloads of those two drinks, that I really like — simple and iconic."
Expect the Ramos to be priced around the $22 mark. "I want it to be pretty accessible, I don't want to put [prices] up massively to begin with," Hollands says. "I want people to drink them — if they're $25 or $26, there's no point."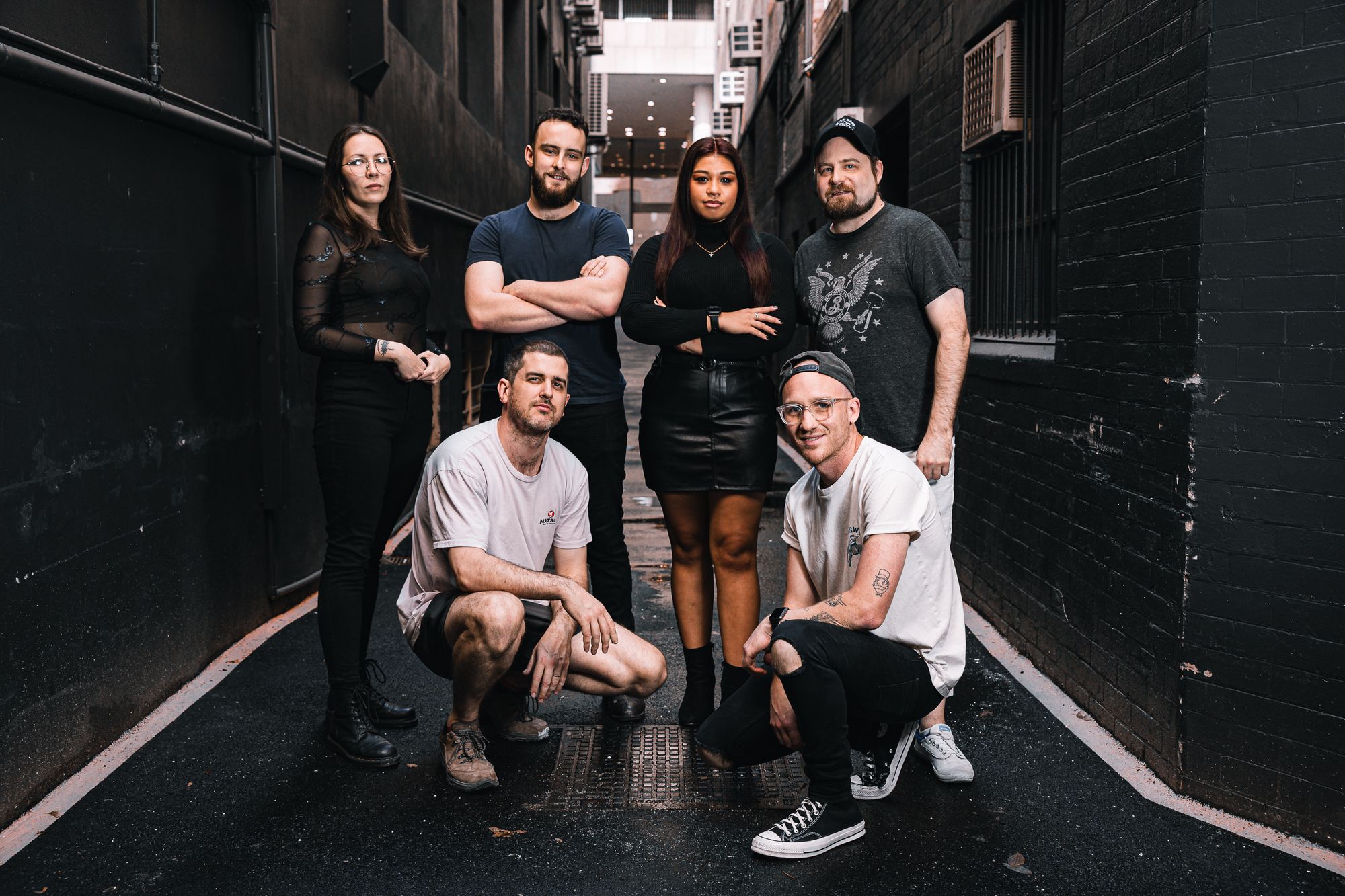 Something nerdy for bartendery types
There's always a little wait on a great Ramos Gin Fizz — a drink we've called the king of all Fizzes. But Hollands has a system for that.
"I've got a a deli counter ticket system," he says. "So, you order your Ramos and you'll get your ticket, and a sign will say 'now serving Ramos number 54.'"
How good is that?
What are the trading hours of Alice? Where is it?
Hollands sees a hole in the Brisbane market for always on, late-night bars.
"[We're] open until 3am every single day, seven days a week, non-stop," Hollands says. "We'll be open public holidays as well — this will be the late bar in Brisbane. There are other bars in Brisbane that are open until 3am, but only on certain days of the week.
"We'll be the only bar — apart from the casino — that is seven days a week [until] 3am." Simple.
You can find Alice at 195 Elizabeth Street in Brisbane. "[It's] across the road from the Hilton, down the laneway next to the sex shop," says Hollands. Follow them on Instagram at @alicebarbris and watch the progress.
Who is behind it?
Pete Hollands is the owner-operator of Alice, with a silent investor involved. His first bar, Frog's Hollow Saloon — which he co-owns with David Robinson and Nick Winter — has received a number of accolades since opening in March 2022. Hollands has worked in a number of top bars — 1806 and Eau de Vie in Melbourne, and The Gresham in Brisbane to name a few — and served a successful stint as an ambassador for Bacardi-Martini before opening Frog's Hollow Saloon.
Who are the key personnel in place?
Ahead of opening in September, Hollands has confirmed some of Brisbane's best talent is involved. Mikey Pattison (ex-Brooklyn Standard, Drunken Monkey Group) is in as the venue manager, and leading the drinks list is bartending veteran Brendon Osmers (ex-The Gresham, Walter's, Gerard's Bar, and a regular fixture in the top eight at Australian Bartender's bartender of the year competition). "It's fantastic to have someone of his calibre and knowledge," says Hollands.
The veterans will be complemented by a keen team of "young guns": Hanna-Etta Proskurina, Jacob Brockhoff, and She-arna Booker.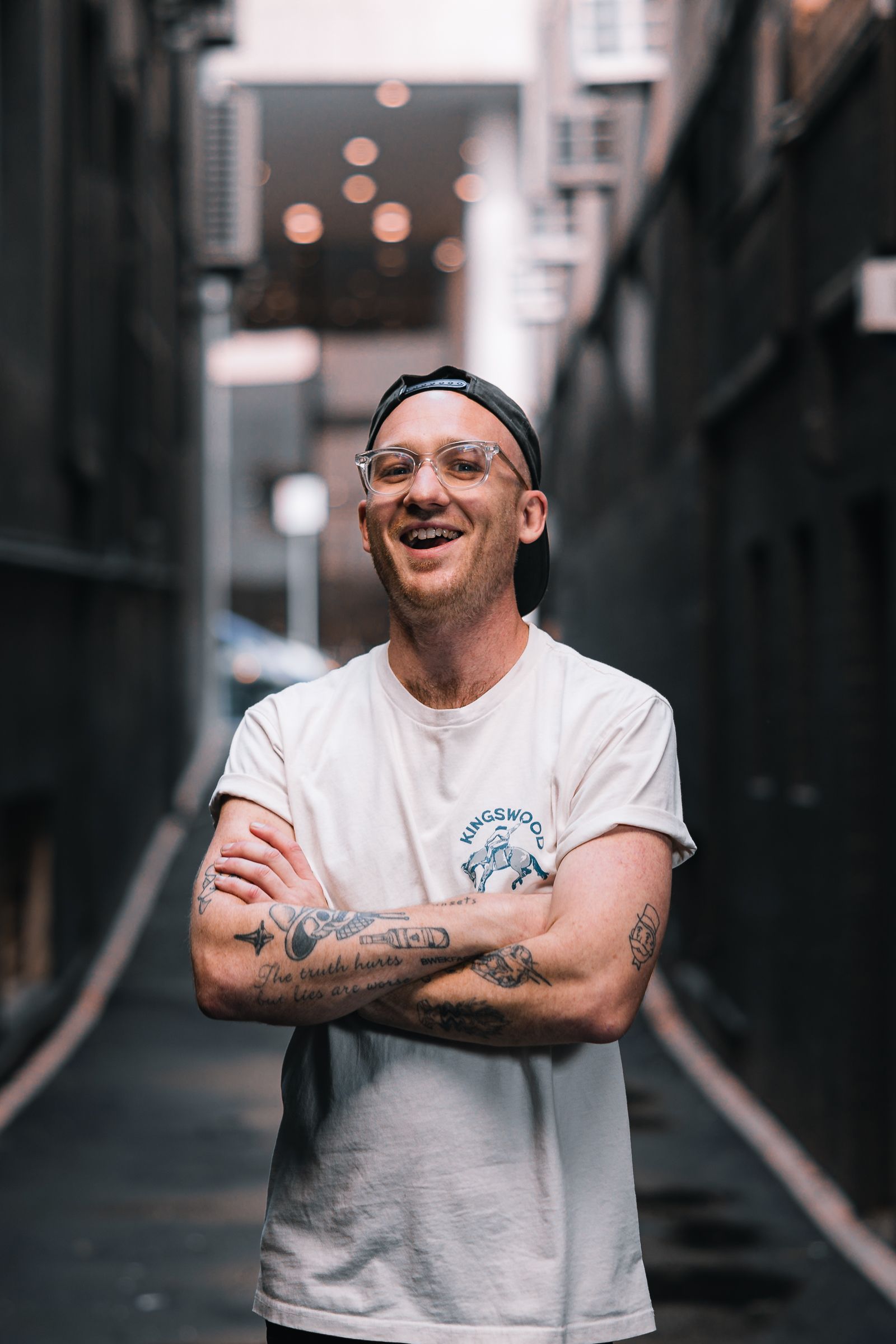 What's on the playlist?
It's a rock and roll boozer, as Hollands says, so expect some loud guitars from the 1980s — just don't expect any live music. "There's so many great live music venues, like Brooklyn Standard, in the city that are already established," says Hollands. Instead, they've installed a 100-CD jukebox with a playlist from a special curator.
"We've got rock and roll Al," says Hollands. "He's well known around the Brisbane traps, he plays in a number of bands, but he's just a general music enthusiast. He's like my eighties consultant."
The 1980s is a big theme for the bar. "We've got these old TVs, old CRT TVs," Hollands says. "I've converted them to HDMI — which was also a mission — and they're going to be playing old Knight Rider [episodes], old film clips, classic baseball World Series games or basketball games, stuff like that."