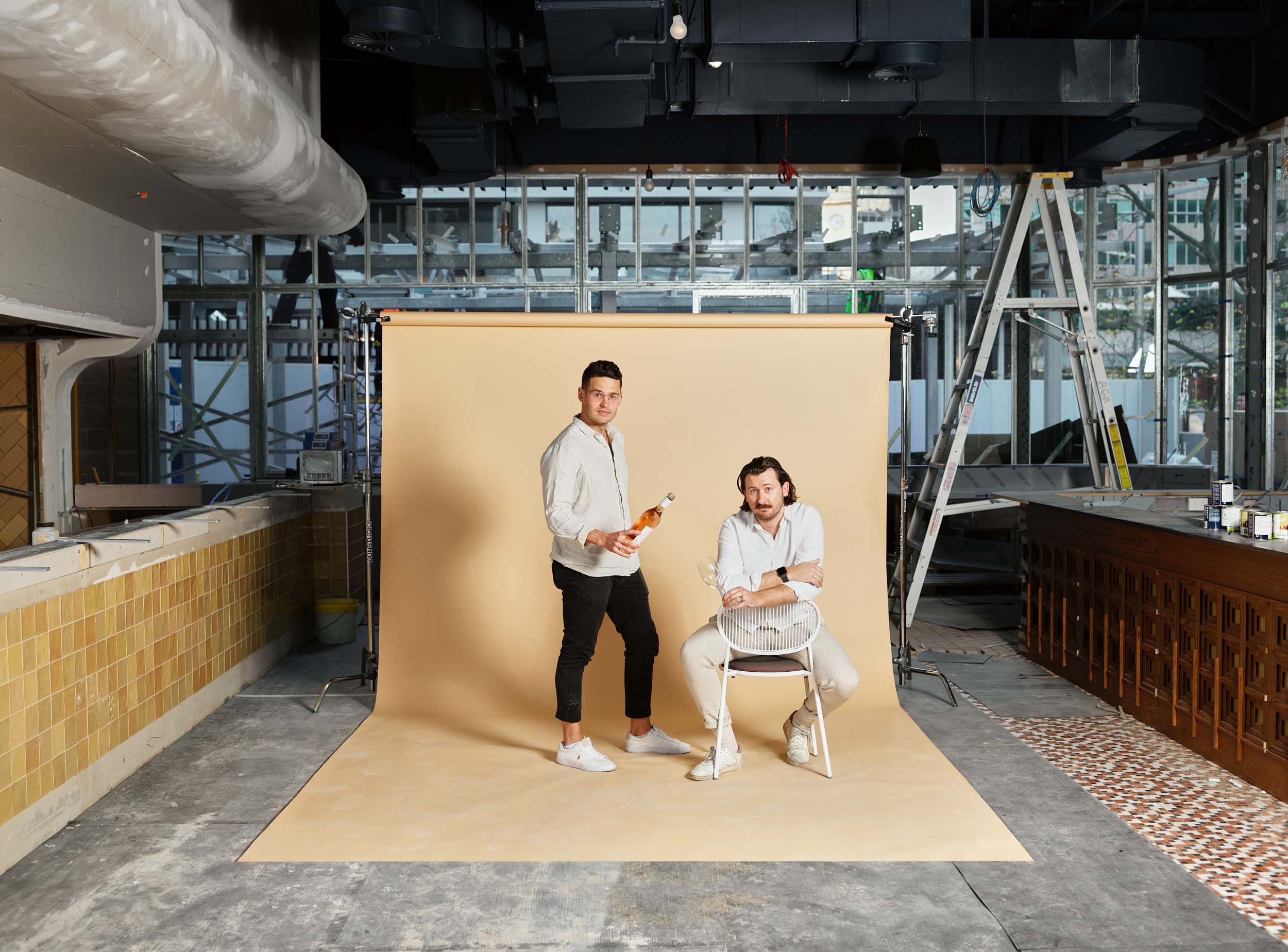 And the first details on the new bar from Maybe Sammy.
North Sydney might not be the first place you think of when you think about drinks destinations. Despite being home to skyscrapers, offices, and plenty of people living nearby, North Sydney has traditionally been a part of town characterised by big booze barns with drinks of questionable quality.
Rafi, a new 300-pax restaurant and bar from the Applejack Hospitality group, is keen to change that picture.
"Our aim for Rafi is all about championing produce," says Lachy Sturrock (pictured above with bar manager Cameron Freno, left), the group bars manager for Applejack. "Across both our food and drinks, we wanted to create a venue where the vegetables or the fruit did all the heavy lifting, without too many ingredients getting in the way of each other."
Rafi is a food-led venture, with the Peruvian Matías Cillóniz leading the kitchen, and they've kitted the place out with the helps of renowned hospo interiors firm Luchetti Krelle. But for us at Boothby it's always about the drinks, so we asked group bars manager, Lachy Sturrock, how they've approached the drinks list, with an emphasis on cocktails and wine.
What's the idea behind your drink menu, and how does it work with the food?
Our overall food concept is based very much on vegetables and seafood, so when working on the drinks menu we wanted to create a light and refreshing menu that paired perfectly.
From a wine perspective, our group sommelier, Amandine, has chosen to feature a string of local producers, with a great selection of Champagne, acid-driven and textural whites and lighter-style reds, that sit perfectly alongside dishes such as South Coast tuna with tahini and chilli oil, or heirloom tomatoes with tonnato.
Our cocktail list follows a similar ethos, selecting seasonal fruit and championing that ingredient. Sustainability is of course an incredibly important aspect of a lot of venues these days, and Rafi is no different. Through the use of modern techniques, we ensure we take a very 'nose to tail' type approach in all our drinks.
Could you describe one of the drinks on the list that you love, and tell us a bit about how it came to be, what techniques are involved — what makes it special? Care to share the recipe?
One of our favourites on the menu has to be our modern take on a Southside, called 'Riff Raff', created by our bar manager Cameron Freno. On paper this is a pretty simple cocktail with only three parts, but it really speaks to our overall concept.
Firstly, over years of working behind the bar, we both realised one of the most common ingredients to go to waste was fresh mint. To reduce some of this and also give life to something otherwise destined for a bin, we take browned mint and unused mint stems from our other Applejack venues, alongside lime juice and husks to create a clarified mint stem & lime cordial (using agar agar), then mix it with Four Pillars Modern Australian Gin and Regal Rogue Daring Dry Vermouth. So not only are we minimising the waste of mint and lime from bars within our group, but we are also working with local producers and good friends in Four Pillars and Regal Rogue. Aesthetically, this drink hits the table looking like a classic gin Martini but is packed with mint aroma and a kick of citrus.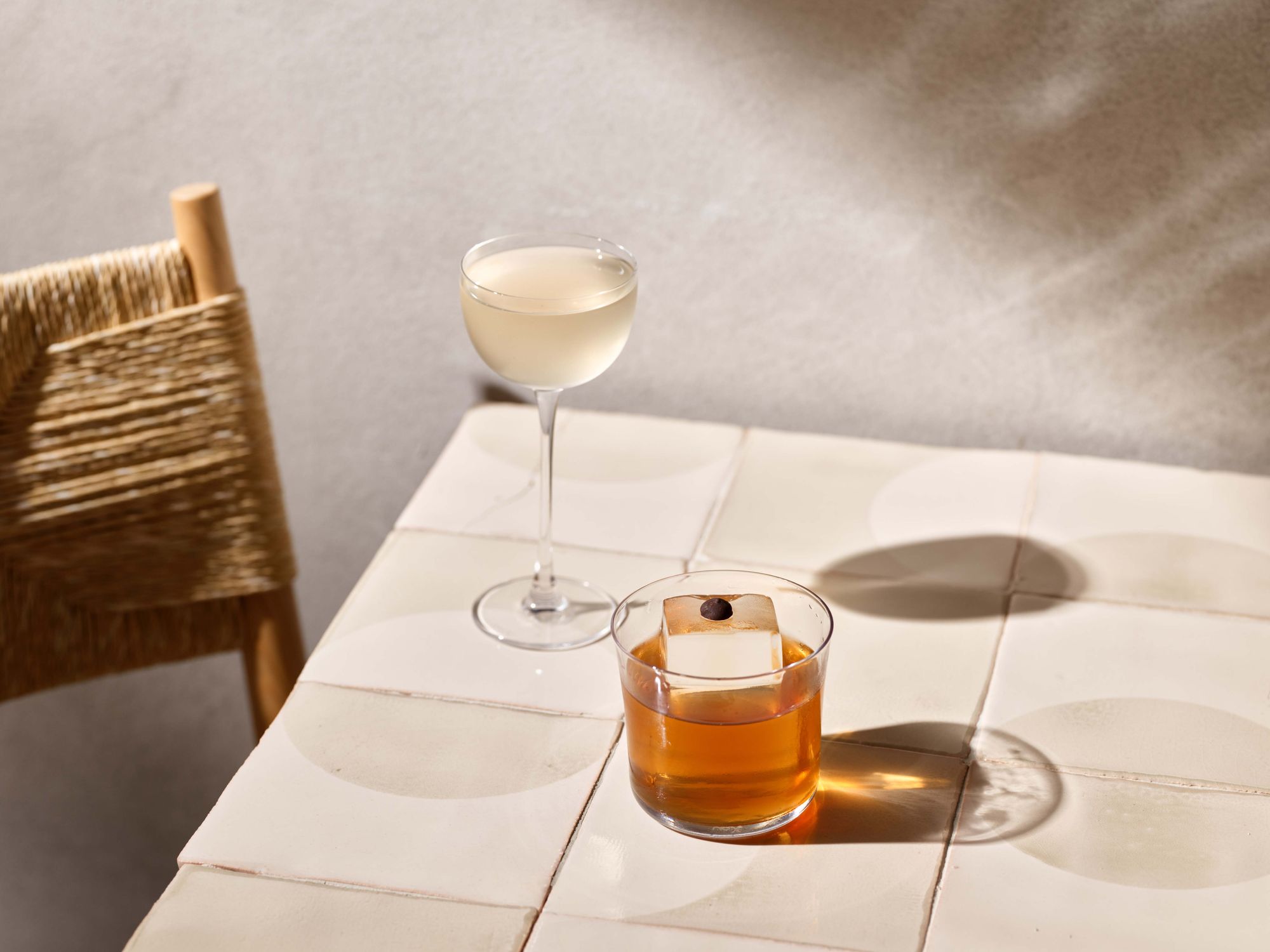 Riff Raff
Ingredients
45ml Four Pillars Modern Australian Gin
15ml Regal Rogue 'Daring Dry' Vermouth
30ml Clarified Mint Stem & Lime Cordial
Instructions
Add all ingredients to a mixing glass over ice and stir.
Strain into a chilled Nick & Nora with no garnish.
Recipe by Cameron Freno, Rafi, 2022.
How long did this menu take to develop — can you outline the process?
Overall, this menu has taken the better part of 2022 to come to life. When [owners] Ben [Carroll] and Hamish [Watts] first mentioned this venue to me early this year, I started working on initial ideas, however it really started to take shape once both Amandine and Cameron came on board a few months later.
The process here was firstly understanding what the overall concept of the venue was going to be, then working closely with our head of culinary, Patrick Friesen, and executive chef of Rafi, Matías Cillóniz, on where they wanted to take the food menu, as it is of course important to make sure your food and drinks work side by side.
Cam, Amandine and I were then in constant communication with Patrick and Matías to ensure we were all working together to achieve our overall goal. There were then quite a few cocktail trials, wine menu drafts and countless tastings before we were happy with our opening list.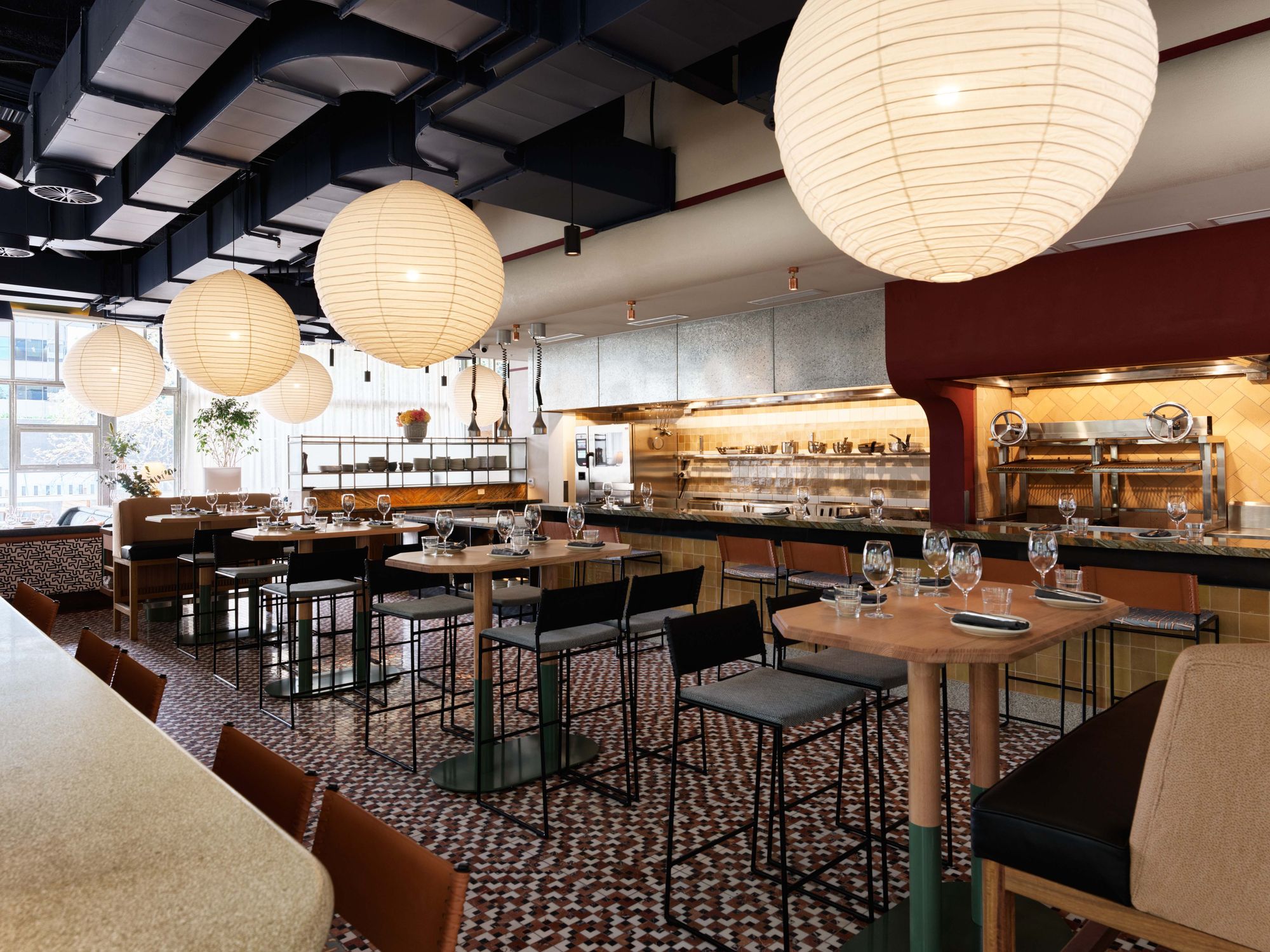 North Sydney has often been a tricky place to get quality hospitality — what are you guys doing differently?
I feel the new wave of operators in North Sydney have been doing some great things over the past few years, however we are looking at bringing our own spin on the way we do things at Applejack. Where I feel we will benefit is being able to bring a number of seasoned staff from our other venues across to help us with the opening, to ensure we are offering the level of hospitality we are known for.
---
In other news...
The Maybe Group is opening a new Mexican-inspired bar, El Primo Sanchez. The group, whose venues include The World's 50 Best Bars number 29 bar, Maybe Sammy, and Dean & Nancy on 22 (which was named Cocktail Bar of the Year at the Time Out Sydney Food & Drink Awards), are teaming up with Public Hospitality and taking over the ground floor of The Rose Hotel in Paddington: expect loads of agave products, and a relaxed environment. "You can still expect the same high level of hospitality, playful energy, brilliant cocktails and attention to detail as our other bars," Maybe Group co-owner Vince Lombardo in a statement. "It will just be wrapped up into a Mexican environment with more of a laidback pub vibe than a high-end cocktail bar." Expect food that is "more traditional Mexican than contemporary," the press release says. The bar is set to open in December.
The new Melbourne cocktail bar, One Or Two, from Andy Chu (ex-Above Board, The Everleigh, Byrdi and Black Pearl) is set to open this week on Saturday 29 October. They'll swing open the doors from 4pm — you can find out what to expect in our story here.
Speaking of Mexico, Mexico City is one of my favourite places to visit. I've been twice, and haven't nearly scratched the surface. The city is making a splash on the global bar scene, too, as this story in Bloomberg lays out.
Single use plastics will be banned in NSW from November 1. That means that plastic  straws are a thing of the past, and the turtles offshore will thank you. It's a bit of a big belated deal. I still remember  wetting a couple of cocktail straws and sticking them to the outside of the cocktail glass - two straws with cocktails, always. The height of luxury! Good riddance to them.
Never Never Distilling Co. are set to release a whisky — and it's the only one they'll ever make, they say. 555 bottles are available to their mailing list subscribers on October 31st — visit them here to get on the list.