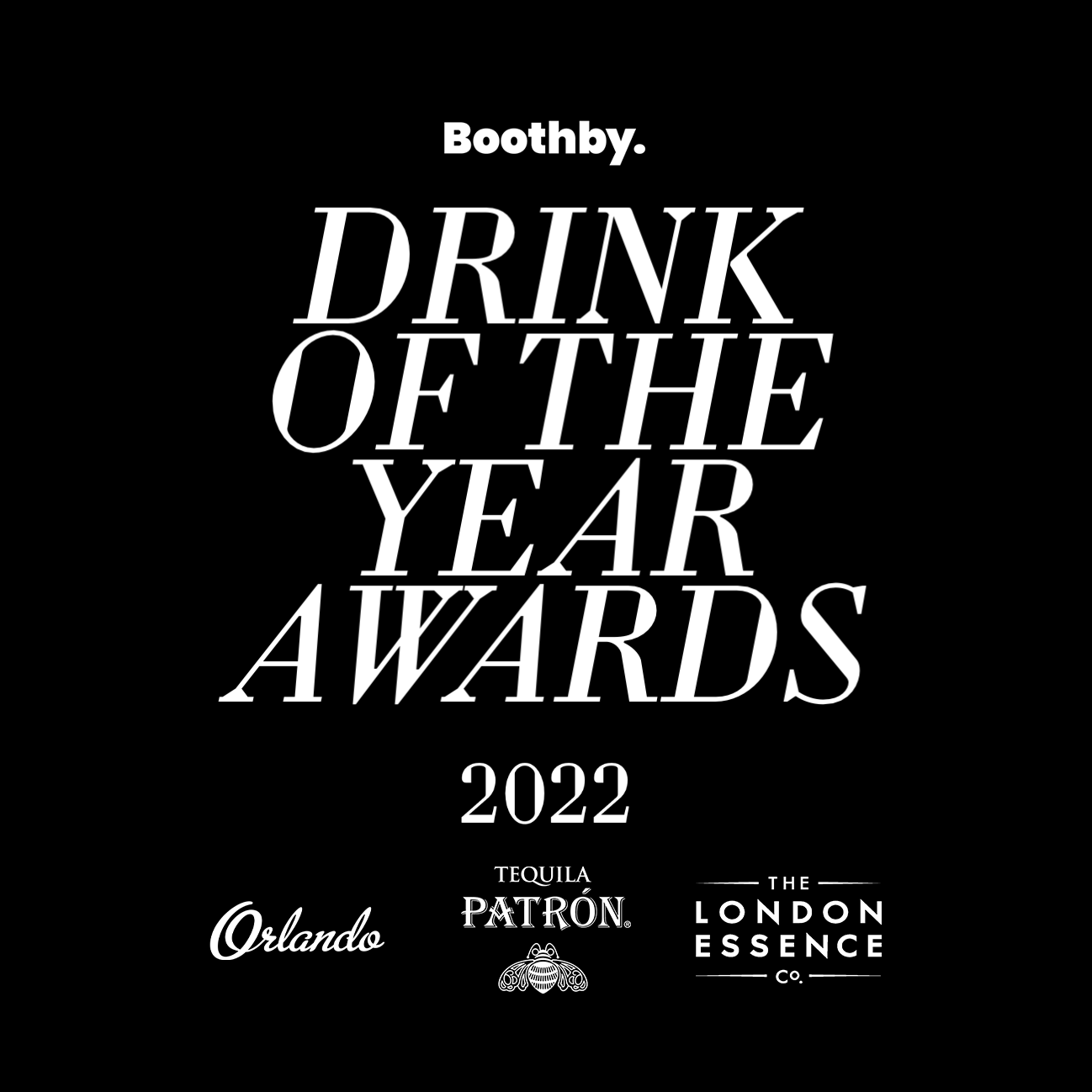 Plus, the champion Australian distiller, a Death & Taxes personnel change, and more.
There's no episode of Drinks At Work this week folks. Instead, I'd like to get a brief reminder out to you about entering the Boothby Drink of the Year Awards, because entries close Monday 31st October at 11:59PM AEDT.
What are the awards about? It's my first foray into events, and something I've put off until I hit on the right idea. I didn't want to do a clone of the other Bar Awards shows out there, and I wanted to do something that rings true with the mission of Boothby in the first place: to better know your bartender, to put bartenders front and centre and to highlight the great drinks they make, night in and night out.
The Boothby Drink of the Year Awards do just that. This isn't where you enter the kind of cocktails that are entered into cocktail comps; the Boothby Drink of the Year Awards are designed to showcase the drinks bartenders actually serve to their guests. The emphasis here is on drinks that get the public coming back. Drinks that have stood the test of time in a bar. Drinks that say something about the way we drink right now, drinks that say something about the bar they come from.
I've already seen 80-odd entries come through from some of the country's best bartenders and most-loved and creative bars, but I'd love to see more! I really want this to be as representative of the country as we can possibly make it — so please, if you know a bartender with a great drink, please share this with them and encourage them to enter. Or if you yourself fancy your drink's chances — you've got to be in it to win it — I'd love to see your entry.
You can learn more about the awards on offer and the entry and voting process at boothby.com.au/drinkoftheyear.
And remember: entries close Monday 31st October — that's next week.
Drinks At Work will be back next Thursday, with one of my favourite people to talk shop with, Orlando Marzo.
---
In other news
This wouldn't be a drinks-focused publication if I didn't chime in on the Sbagliato thing. I've written about it before, as have many others; Jake Emen has this piece which  makes the claim that the drink was never a mistake, but quite an intentional Negroni variation. (Then again, if the drink you made as a mistake became famous, you'd probably say it was what you were meant to do all along, right?)
Death & Taxes venue manager Joyce Chang is leaving her post after three years. In that time Death & Taxes has become one of Brisbane's must-visit cocktail destinations and won awards on the national scene, too. So congrats to Joyce on a great innings. This does mean that the bar is now hiring, and they're looking not just at Brisbane but in other cities too, and assisting with relocation costs for the right person — if you've got at least two years experience running a busy venue, send a full cover letter and CV to martin@deathandtaxesbar.com.au.
The results are in from this year's Australian Distilled Spirits Awards, and for the third year running Never Never Distilling Co. has taken out the champion distiller trophy.  It's not easy to score highly in this particular awards, so to take home the big trophy three years on the trot is rather impressive. But then again, so is the gin they make, as we've written about before here.
Lastly, our 2022 Patrón Perfectionists page went live yesterday. It's something I'm proud of, because it isn't the copy and paste press release variety of sponsored content that so often passes for industry news. I've spoken to each of the finalists, filmed and edited some brief videos, and put together a dedicated page for it — I really enjoyed working on this, so thanks to the folks at Patrón for letting me run with my ideas. But most of all, I really enjoyed hearing the stories of each of these 10 bartenders — I think you will, too. They're a smart, motivated, and passionate bunch, and the videos I hope show that. Hat's off to them!
On the topic of custom content, if you're a brand and you'd like to talk about what we can make for you, please drop me an email at sam@boothby.com.au — I'd love to hear from you.
Enjoying these emails? Please encourage a friend to subscribe and share the news around — you can sign up to the emails in the link below.