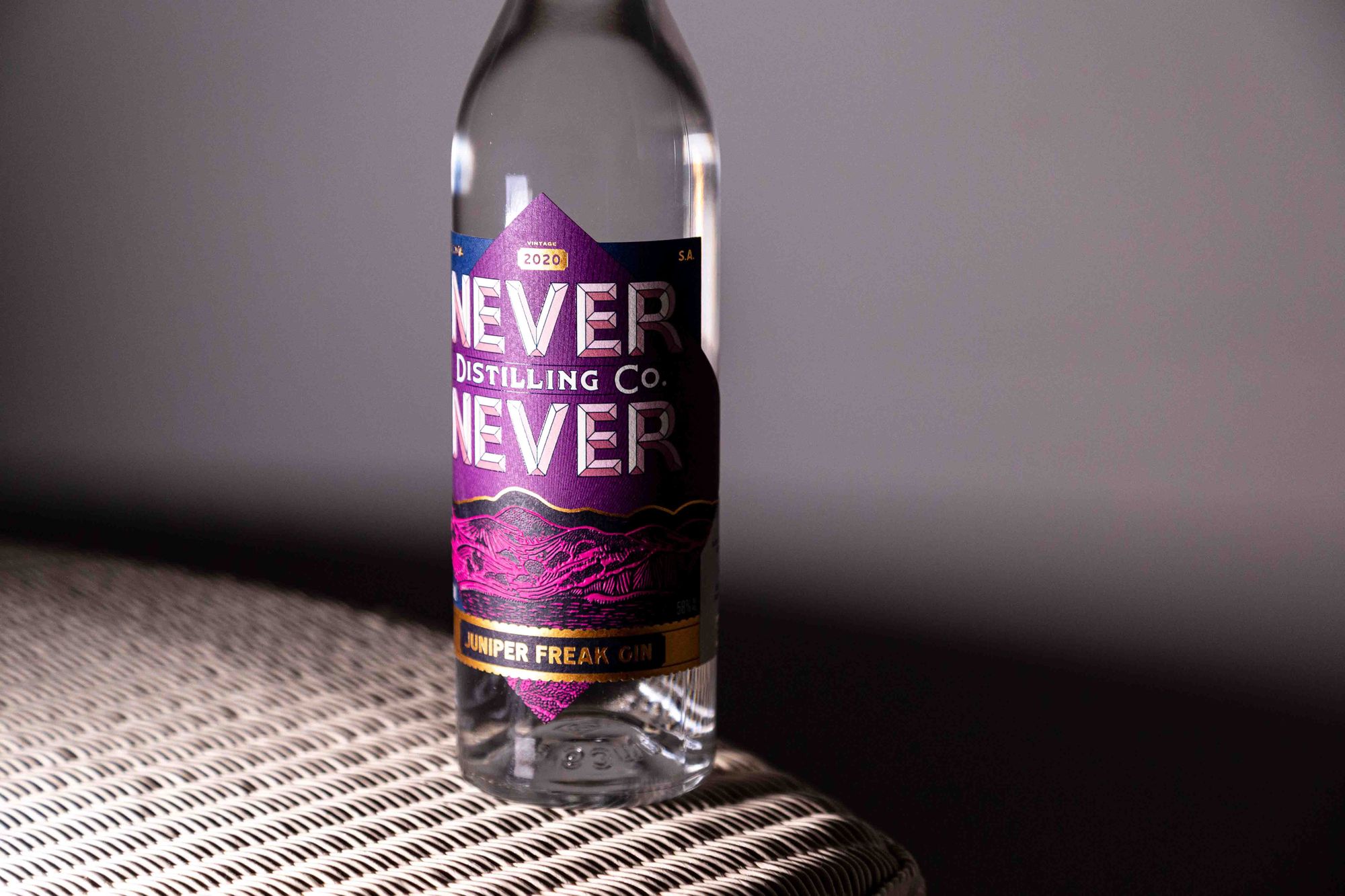 How the Juniper Freak Gin 2020 is made, why it's a bottle of note, and what we think.
From time to time, interesting bottles cross our desk; we don't review every one, just the bottles we find notable. These reviews are independent and not linked to advertising. We were given a bottle of both the 2020 Juniper Freak and a sample of the 2019 for this review.
A disclaimer up top: I am something of an unreformed traditionalist when it comes to gin; I like a good whack of juniper to come through,  I want flavour, and I want it to work in a Gin & Tonic.
I know, I know — you can use gin in any number of drinks and it's best to pick the gin for the drink. We've got floral gins, native botanical gins, gins with only a whisper of juniper — we live in a very different world today to the one in which I had my first Gin & Tonic. Gin is being produced all over the world, with an ever increasing cast of botanicals being thrown into the bottle; I will admit this can be a good thing. I'm all for experimentation, doing things differently — charting a new path.
But a traditional Gin & Tonic, to me, is a thing of beauty. It's a good, healthy measure of gin — juniper up front, please — quality tonic water, and a slice of lemon, thanks. You can keep your sea cucumber garnish for another preparation.
With that disclaimer out of the way, another: I've enjoyed just about everything I've tasted from Never Never Distilling Co. since they started bottling in 2017; their Triple Juniper Gin is a go-to for Martinis, as is their Southern Strength Gin.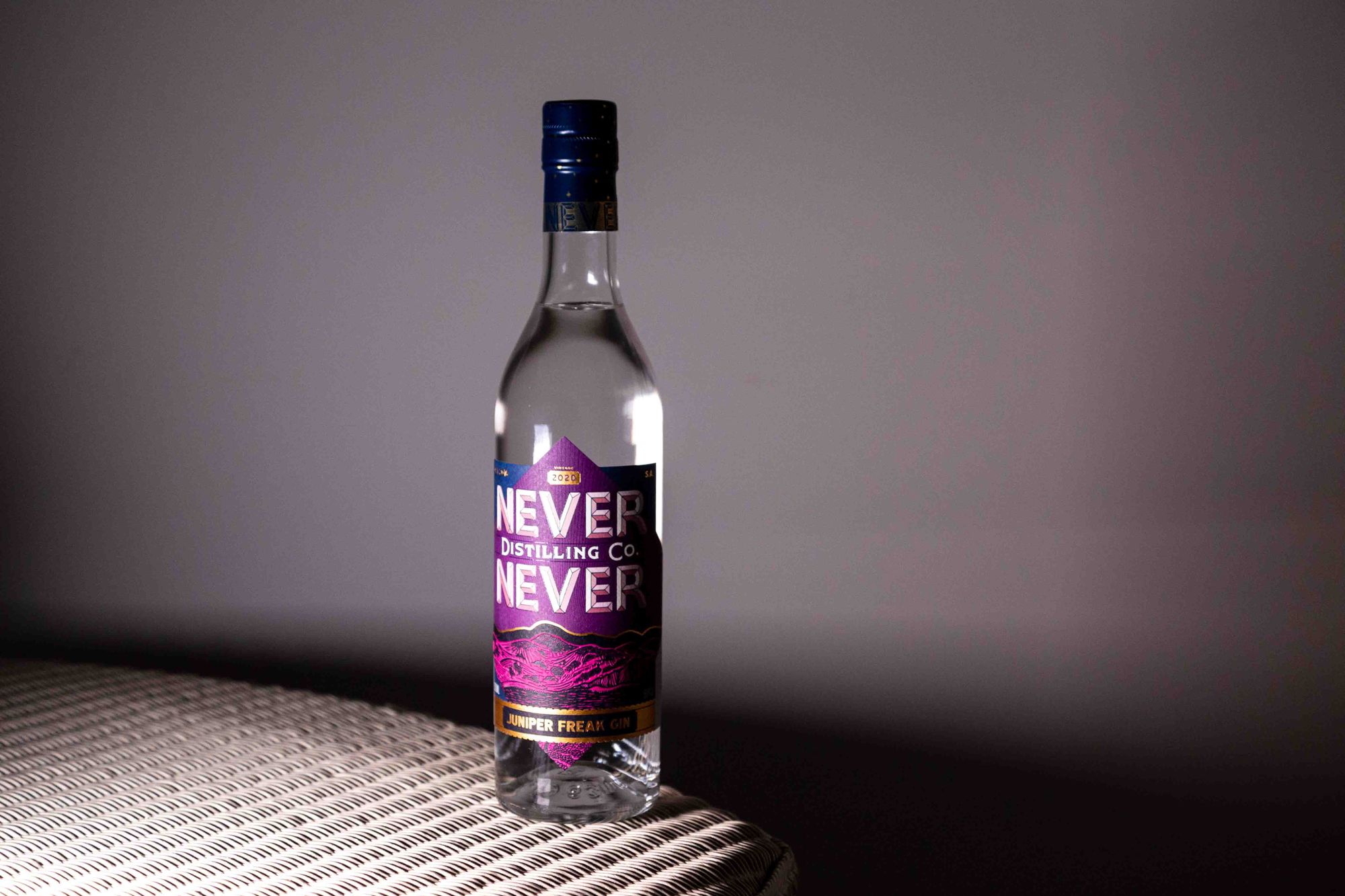 What do we know about Never Never Distilling Co. Juniper Freak?
Never Never Distilling Co. is one of the breakout stars of the Australian crafts spirits industry, based in the Adelaide Hills. Set up by the trio of former bartender and brand ambassador Sean Baxter, George Georgiadis, and distiller Tim Boast, they released their first gin, Triple Juniper Gin, in 2017.
They've got their own log cabin origin story: that first release was distilled in a small 16 square metre space in the back of Big Shed Brewing in Adelaide — Baxter used to describe it as a distillery on a wall.
They moved operations to the McLaren Vale in March of 2020, right before the pandemic came along. But they'll be moving the distilling operations again, Baxter says over email.
"We clearly didn't anticipate how much space we actually were going to need as we expanded," he says. "In the year it took to plan, design and build our distillery our business had expanded significantly, a great problem to have. We want to move the majority of our current core production to a larger facility and keep our McLaren Vale site for our specialist products and limited editions. It will also allow us to create a dedicated visitor experience (a 1000 litre still takes up a lot of room)."
Last year, at the Australian Distilled Spirits Awards, Never Never was awarded Champion Australian Distiller.
So they're doing alright.
The Juniper Freak, like their other bottlings, arrives in a 500ml bottle. Side note: it's a bottle they had designed and produced overseas; have you seen how many craft Australian distilleries are using the exact same bottle shape? You'll also see Never Never's bottles getting a second life as juice bottles behind many cocktail bars, a sign that they got the shape just right.
It weighs in at the so-called navy strength of 58 percent ABV and is made at their McLaren Vale distillery.
How is it made? I'll let Baxter explain.
"We first need to wait for the air freighted shipment of juniper to arrive from the Republic Of North Macedonia," says Baxter.
"Juniper is harvested once a year in Europe between September and November so we try and capture the berries that are first being collected by our commodities broker. A full pallet is then air-freighted to us direct, while the rest of our juniper travels by boat.
"We then make a pure juniper distillate using the same Triple Juniper process of steeping, pot-distilling and vapour distilling the juniper to collect the purest example of that seasonal harvest. Again, only fresh juniper is used in that run. We then use more fresh juniper in a normal run of Triple Juniper which we dilute to 58% abv, a process which takes over a month. We then allow both products to rest for several more weeks in tank before we blend both components to our specifications. It is further rested in bottle before being launched."
The process is the same for each year's release of Juniper Freak. So that means that the only real difference between the 2019 Juniper Freak and the 2020 instalment is the juniper — and time in the bottle.
"Where flavour changes occur is due largely to the picking conditions and the quality of the berry harvest," he says.
"This quality is largely affected by seasonal differences and over harvesting in previous years. Our next vintage will include spirit produced on our new 1000L pot/column hybrid still called Nancy for the very first time. We're excited to see how flavour is translated through our shiny new (and expensive) piece of kit."
Our Never Never Distilling Co. 2020 Juniper Freak tasting notes

In the glass, there are strong piney and hard spice aromas, some citrus — an unabashedly junipery nose. This flows onto the full bodied palate, with pine needles, citrus and juniper here; it's big, robust, woody and long on the finish with a little resinous character to the back palate.
Our opinion: this is open throttle, full-flavoured, juniper as wrecking ball stuff. It's delicious: splash it with some good quality tonic, hit it with a slice of lemon, and revel in the juniper. Perfect for a 3pm G&T, and although I'd prefer their Southern Strength Gin for a 5pm Martini, I'd quite happily dial the juniper all the way up to Freak — with a lemon twist, of course.
You may want to buy one bottle to drink and one to keep — it'll be interesting to see how this release stacks up to the next one. Tasting the 2019 alongside the 2020, the 2019 is softer, more citrusy, and creamier on the palate with a touch of almonds on the back end; still full of juniper, but it has a different character.
This will make for some great vertical tastings in a few years' time.
Where to buy
Your best bet for the Juniper Freak is to pick one up through the Never Never website — the 500ml bottle is $89. The bar trade can get theirs through distributors Proof & Company.
You can follow them on Instagram at @neverneverdistillingco.
Further reading.
A note on tasting notes
We're trying to make our tasting notes as accessible as possible — we favour broad descriptors over unique, subjective tasting notes, and want to give you a sense of what it tastes like, whether or not we like it, and how you might use it. At the end of the day, if you don't agree, that's fine too. To paraphrase the Dude: it's just our opinion, man.