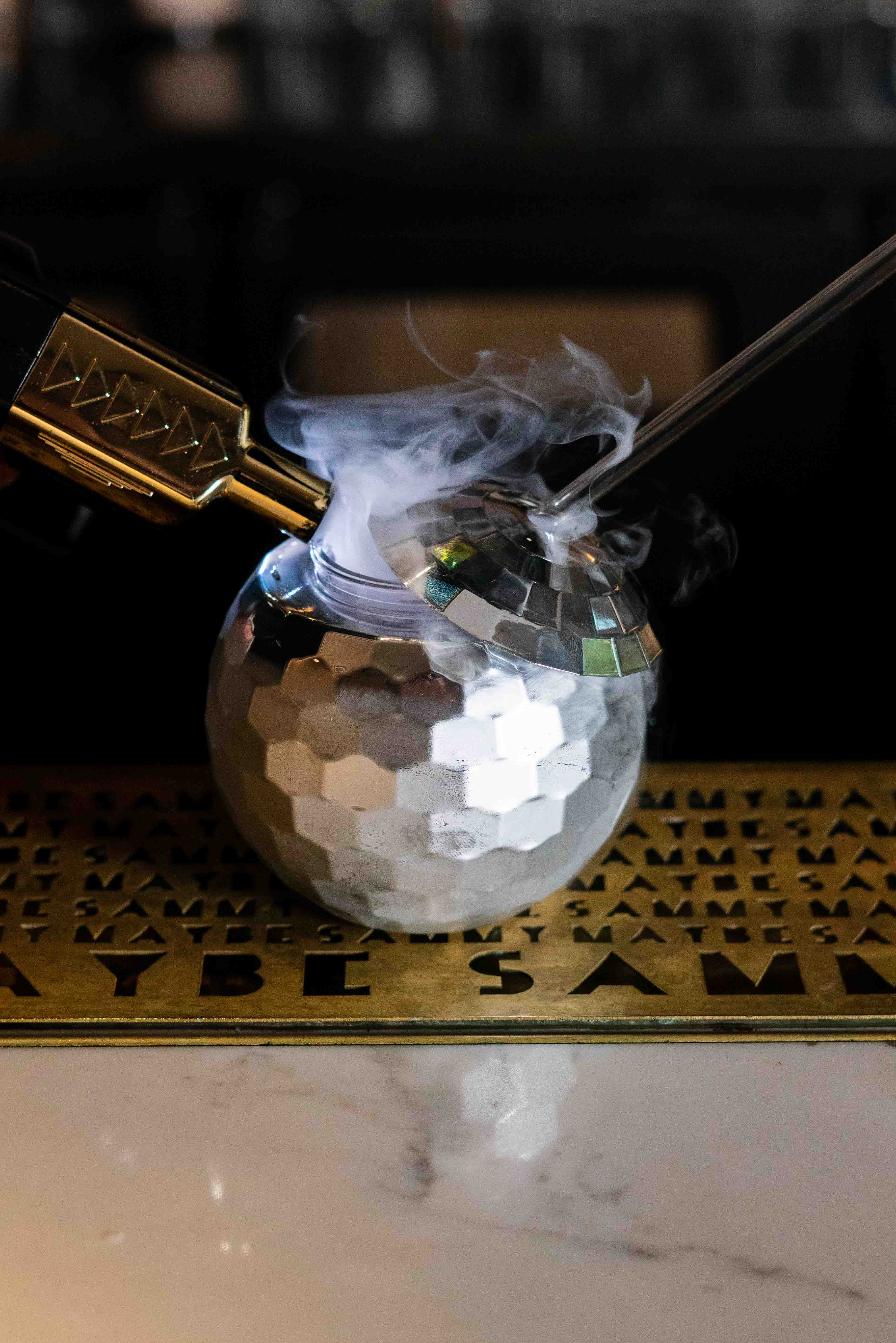 A glittering, moreish cocktail inspired by Cher from Maybe Sammy's new menu.
High-flying cocktail bar Maybe Sammy made a big splash when it debuted on the Sydney bar scene back in 2018, bringing together jacketed bartenders with impressive pedigrees from London hotel bars with a playfulness and sense of joy you don't often see in that rarefied world. Any night at Maybe Sammy is a fun, memorable evening. That's why they've landed on the World's 50 Best Bars list three times — an impressive feat for a bar so far away from the weight of the cocktail and bar world in the northern hemisphere — and won plenty of national awards.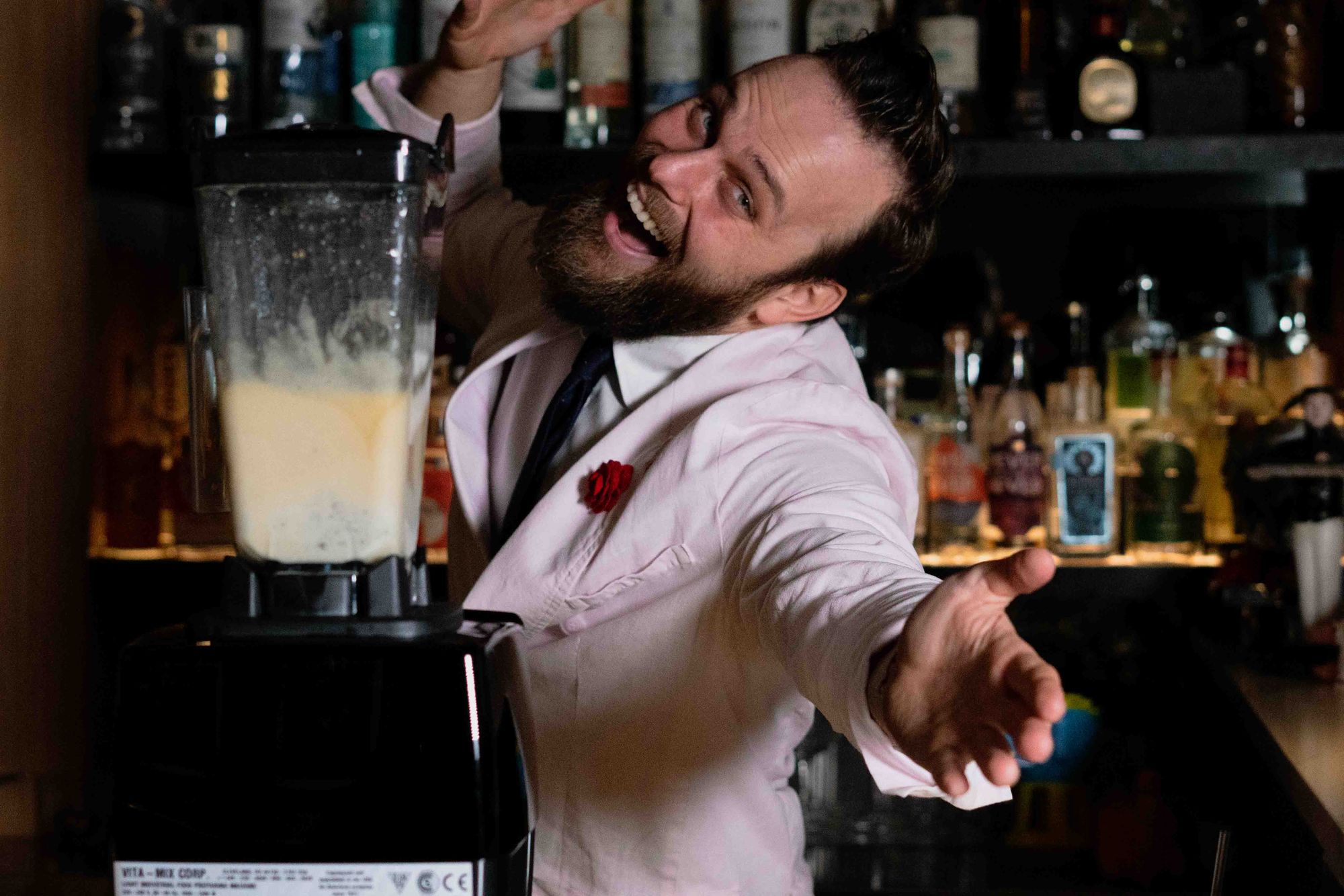 They recently released a new cocktail list complete with a new concept, called The Stardust menu. Last week we took a look at one of the drinks on that menu, the Milord cocktail; this week we're looking at the playful Dancing Queen recipe, inspired by Cher and featuring the unconventional pairing of coffee and passionfruit.
Served within a glittering disco ball — it is named Dancing Queen, after all — the drink is anchored by blanco tequila and aquavit. But it's the flavour combination of coffee and passionfruit which makes the drink sing — the fruitiness of the passionfruit in some strange alchemy with the rich coffee notes of Mr Black (a brand for which Maybe Sammy creative director Martin Hudák is the national ambassador). Not only is the drink refreshing — it is served slushie-style and hit with a whack of smoke — it's also moreish thanks to that flavour pairing.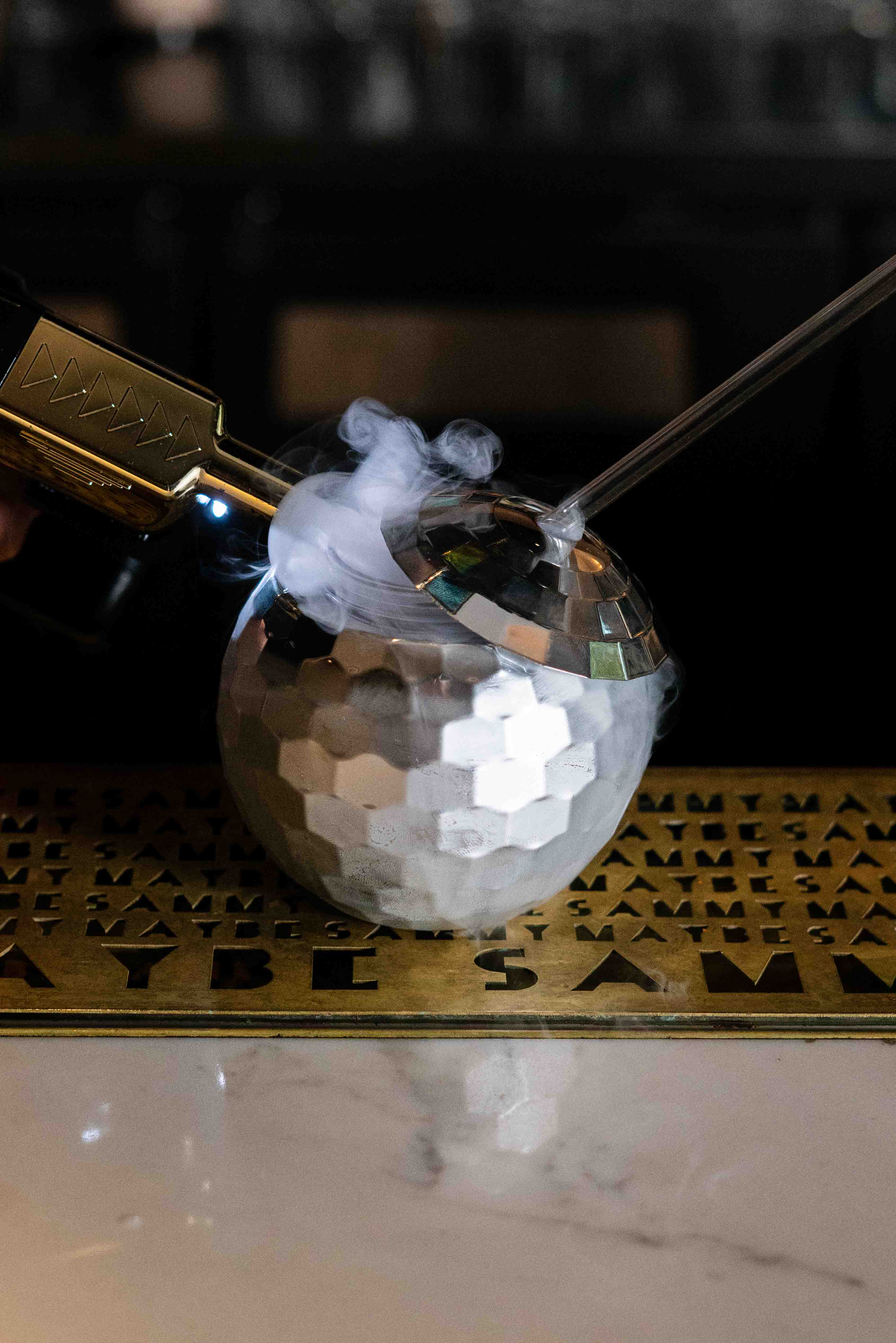 Maybe Sammy's Dancing Queen recipe
Ingredients
30ml tequila (Don Julio Blanco)
10ml aquavit
30ml Mr Black Coffee Liqueur
20ml passionfruit puree
20ml lime
Instructions
Blend all ingredients with ice to create a slushie-style beverage of refreshment.
Adapted from a recipe at Maybe Sammy, Sydney.