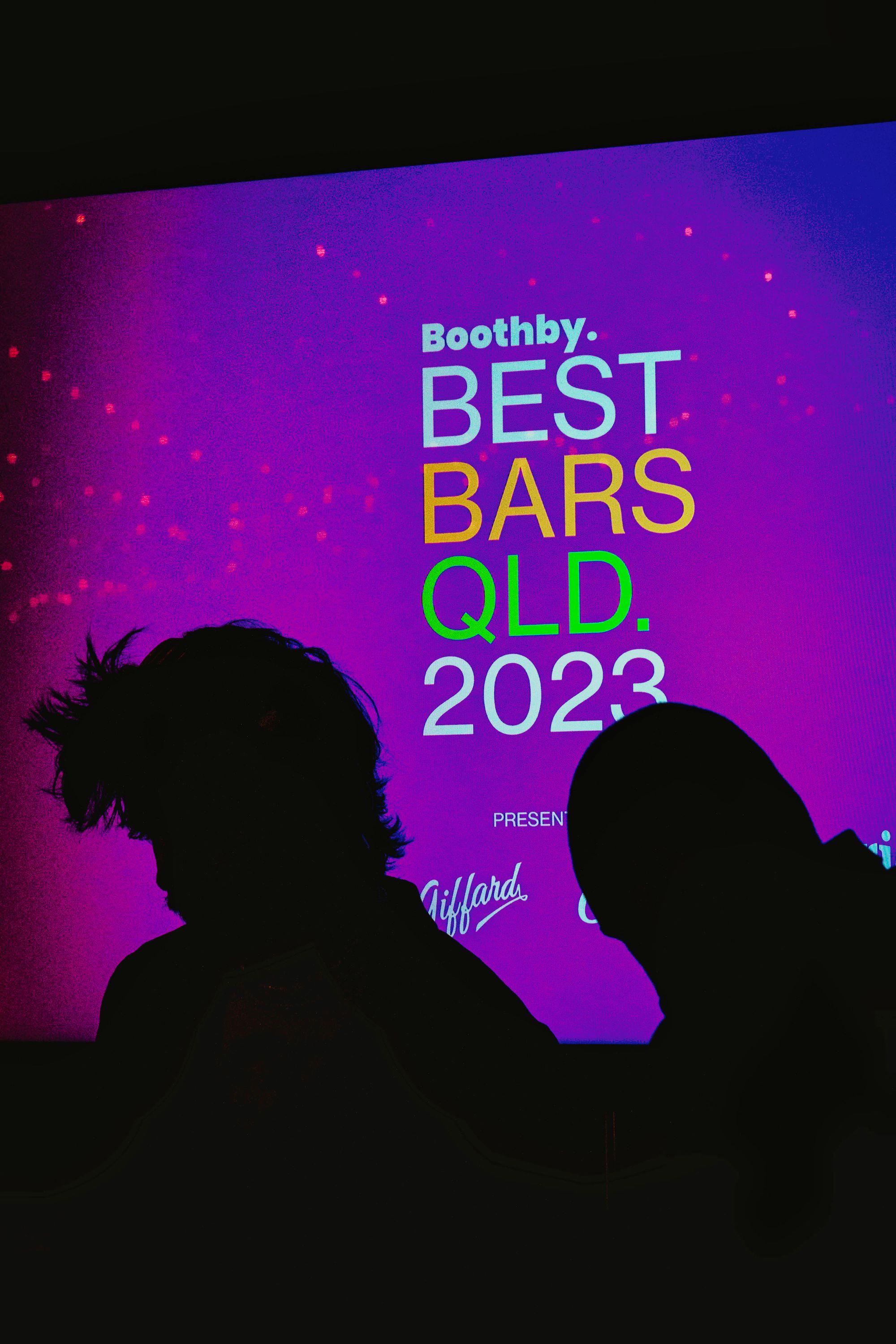 It was a big night up in Brisbane, here's what you missed.
Wow. What a night that was!
Last Monday 22 May saw Queensland's best bartenders and bar operators turn up to Frog's Hollow Saloon to throw down for a big hospo party — and award some statewide excellence along the way.
You can catch the full list of the 30 best bars in Queensland here and read up on Millie Tang, the Boothby Best Bars QLD Person of the Year presented by Orlando, right here.
But if it's photographical accounts of the great night you seek, take a look below. A big thanks to the team at Frog's Hollow Saloon for hosting us all.
NSW bartenders and bar owners, get ready: your time is coming soon. The Boothby Best Bars NSW awards will take place on Monday 19 June at Jolene's Sydney, and it promises to be another big night of celebration and good times: we'll have DJs, complimentary cocktails, and some tasty Jolene's eats for you all — voting by the Boothby Advisory Panel is underway right now, so keep an eye on your inbox for an invite.
Get a look at the Queensland event below: thanks to our good friend photogrpaher Christopher Pearce for capturing the night.