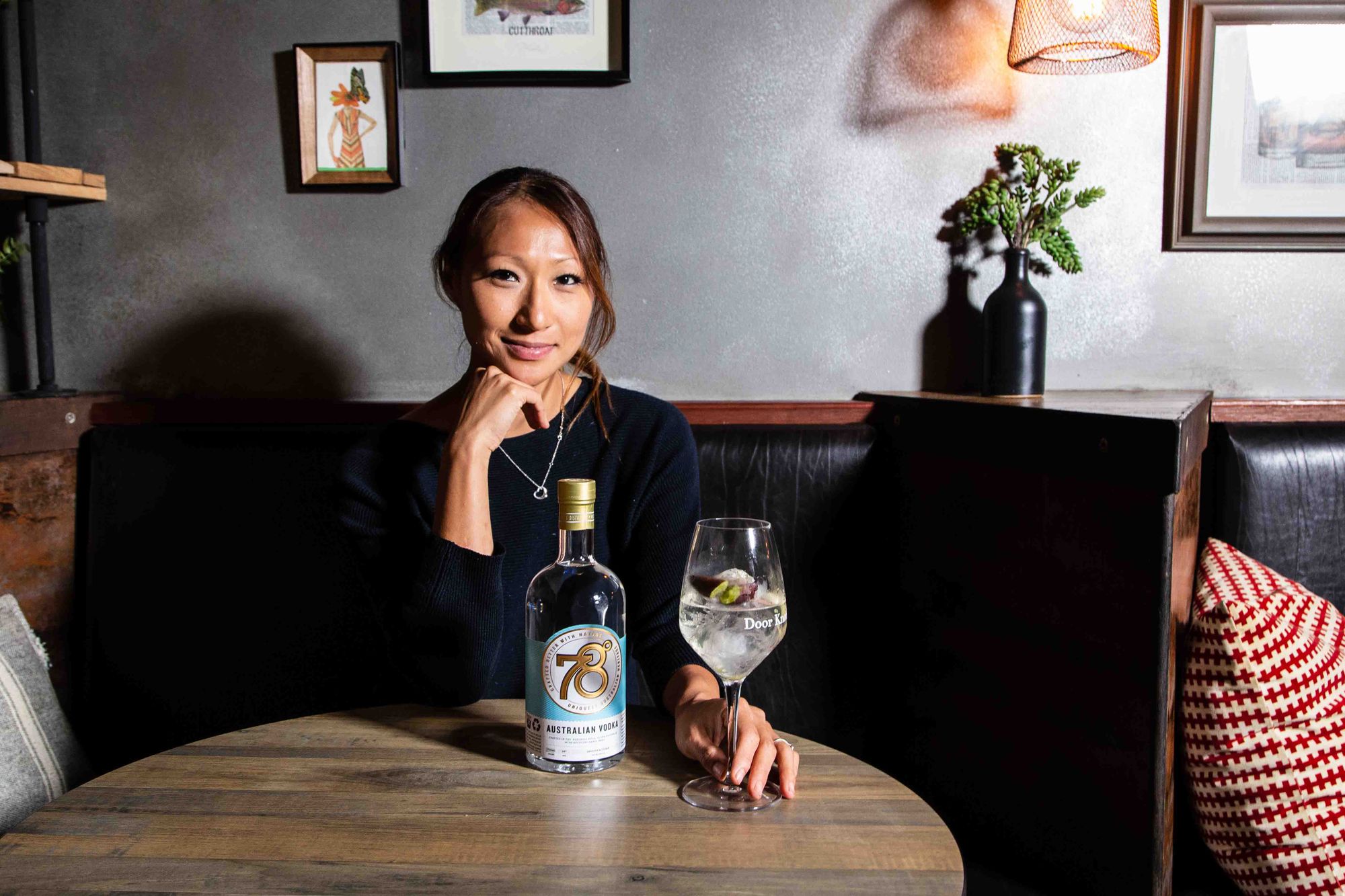 Two Sydney bars — and one in Perth — are doing their part to help out hospitality workers.
"There's definitely a big need," says Natalie Ng.
The co-owner of Door Knock and veteran Sydney bartender is keeping busy during the city's most recent lockdown: she's checking in on her staff with Zoom catch-ups, the bar is doing delivery orders, but most importantly she's been trying to get resources to hospitality workers who need them most.
"For the last two weeks, like everyone, we didn't really know how long the lockdown was going to go for, or how quickly it [would] spiral out of control," she says.
For the first two weeks of the Sydney lockdown, Ng and her team turned Door Knock into something of an open pantry store, where hospitality staff struggling to make ends meet could come along and pick up supplies for free.
"People could come and grab grocery, pantry staples — washing detergent, napkins, toilet paper and all that kind of stuff. We opened from 1pm to 5pm and anyone who [wanted] to walk on in and grab what they need, they could just do that," Ng says.
But with increasing Covid case numbers and the direction to stay home as much as possible, Door Knock changed its approach to protect the health of its staff and the people they were helping.
"We didn't feel it was safe to have people congregate at Door Knock and come in from different suburbs to the city," says Ng. "We pivoted, and any donations or contributions, whatever we had, we started delivering care packages to people. And when that got a little bit harder because you're not really meant to be on the road, we've now started giving out gift cards instead of the packages.
"For the last time round, we thought we only had enough to give out 25 $50 gift cards. But we ended up getting some last minute donations from Penny Sippe and Michael Lawson, so we were able to give out 30 gift cards which was really cool and five delivery packages," she says.
News of what Door Knock is doing has travelled to Perth, and they're throwing a party. Brand ambassador and bartender Brendan Scott Grey is teaming up with the team from Mechanics Institute in Perth to take advantage of that city's ability — both legally and very much literally — to party, fundraising-style.
"He's organised with the Mechanics Institute team to have a bit of a party next Monday," Ng says. "They're donating 100 percent of the profits to Door Knock to keep giving out these cards and hopefully trying to use as much reach as we have to get as much of this together, collate a database of what people need, and how many people out there who still need help.
"Hopefully we can get to as many people as possible for the duration of the lockdown," she says.
In much the same way that the first round of lockdowns across the country in 2020 inspired people in the bar and hospitality world to pull together and help each other out, this latest Sydney-wide lockdown has seen the community rally once again.
In the first lockdown, Burrow Bar turned their attention to cooking and distributing meals for hospo staff who need them, and they're at it again this year, having made and delivered more than 600 meals in the first three weeks of lockdown.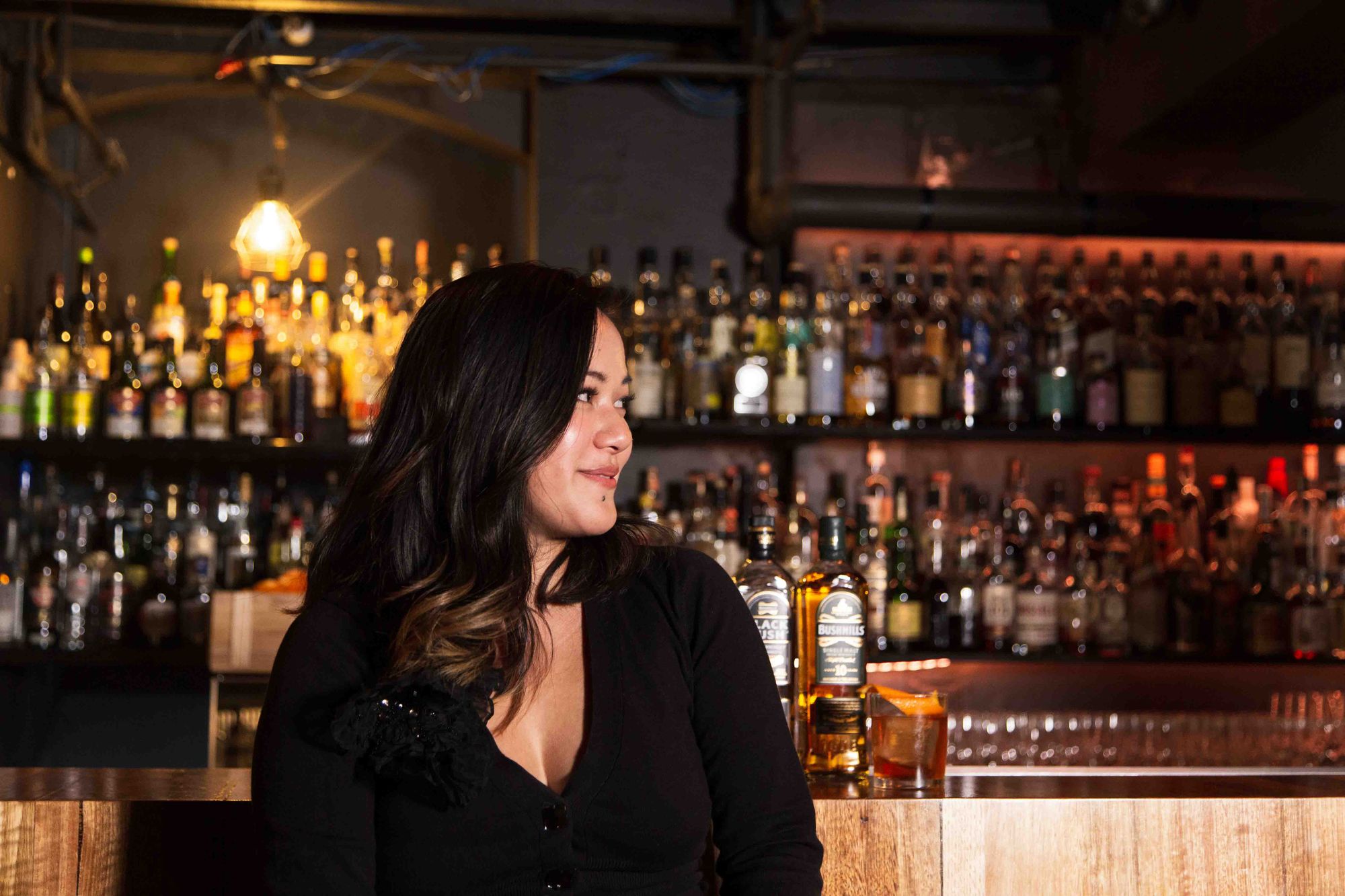 "I think I'm in a really good headspace compared to last year," says Chau Tran, co-owner of Burrow Bar. "We kept ourselves occupied and we all kind of had a purpose, whether it's doing things for the bar, and making sure we're getting drinks in cans, making sure cash flow is happening, but also we're looking after hospos because I think that's really important."
Helping others has also helped the Burrow Bar crew to stick together and to keep up morale.
"You need something more than just work, something that speaks to the core of who you are as a person," Tran says. "So doing the meals has really helped the entire team have structure to our day."
She's also, obviously, looking forward to the end of the lockdown.
"We're fairly ok, fairly chipper all things considering," Trans says. "We know we're going to make it through to the other end. We're excited to actually get through it and see the other end of it."
As of Wednesday from 4pm, Burrow Bar's hospitality care packs can be picked up from:
Bondi: Rosenbaum and Fuller
Wed & Thurs 4-9, Fri-Sun 1-9

Surry Hills: Kippaloo
Weekdays: 6am - 4pm

CBD: Burrow / Cash Only Diner
Everyday
7am-9pm Weekdays, 4pm - 9pm Weekends

North Shore: Corretto, Dee Why
Wednesday - Sunday: 7am - 8pm

South: Archie Rose
Wednesday to Sunday: 10am - 4pm - just need to pop by the cellar door.

Randwick: Maybe Frank
Thursday - Saturday 5pm-6pm. Ask for Andrea R.