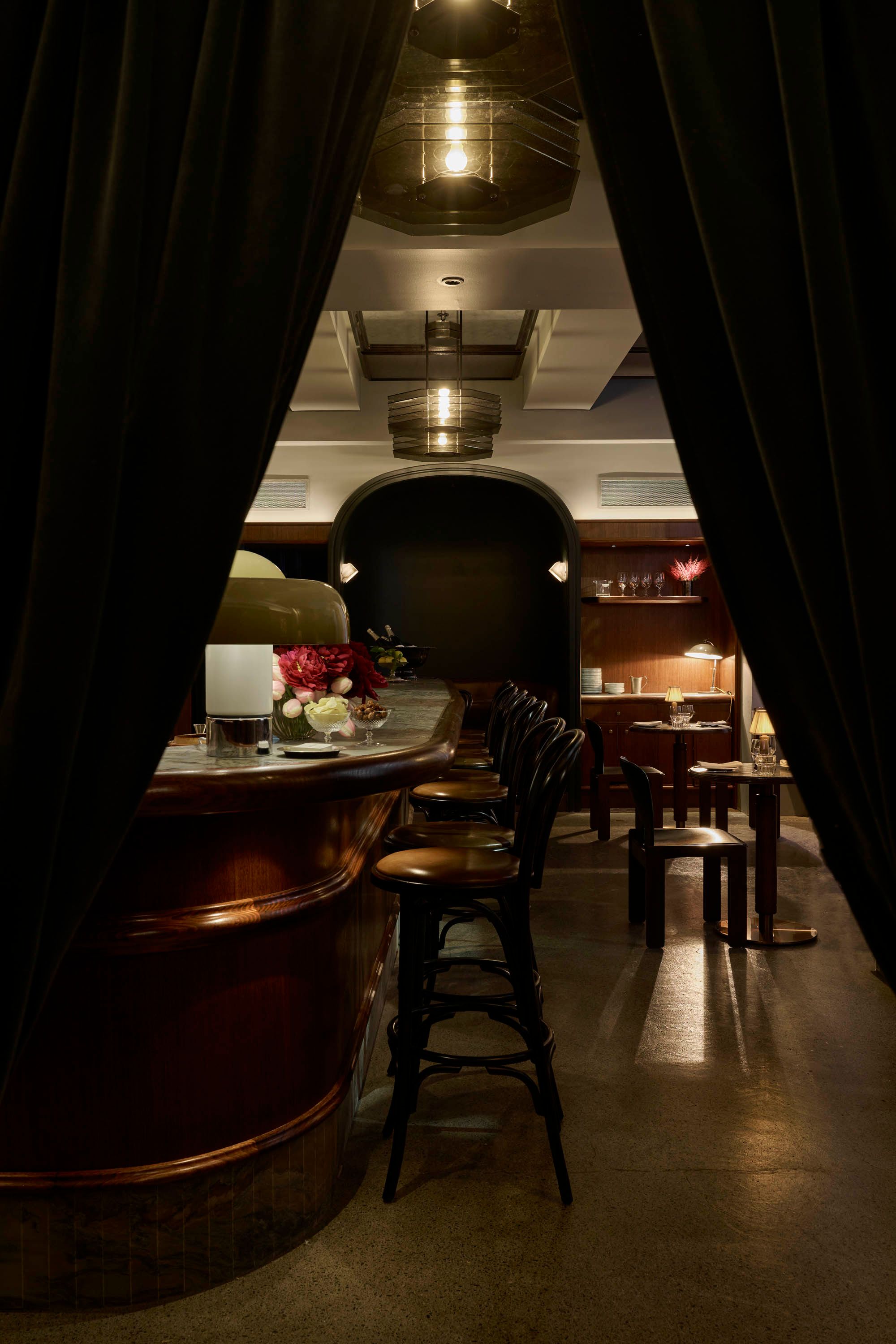 "It's the most 'me' menu I have ever created," says bar manager Cameron Parish.
There's two types of people in this world — the type who want a table in the dining room in a great restaurant (say, at Gimlet in Melbourne), and the type who instead ask the waitrons: can we sit at the bar, please?
At the bar at Gimlet is where the real action is. You can still get great eats, but you'll also be served by some top flight bartenders who know their drinks.
And if you're the type to sit at the bar, then you'll be interested to get a look at the first standalone cocktail bar from Trader House, the group behind Gimlet.
"Apollo Inn takes its cues from the timeless cocktail bars of Europe and is dedicated to the refinement of great spirits," says Cameron Parish, the bar manager at the just-opened Melbourne bar, who also oversees the bar at Gimlet.
Parish has spent time behind the stick at the much-missed (and highly regarded) Bulletin Place in Sydney before moving to Melbourne and working at classic cocktail temple, The Everleigh. He joined Trader House to work on the opening team of Gimlet in 2019.
Below, Parish tells us what we should expect from the drinks at Apollo Inn (the opening menu features a Chicago Fizz riff I'm very keen to try), how they developed the classics-inspired menu, and what they're striving for.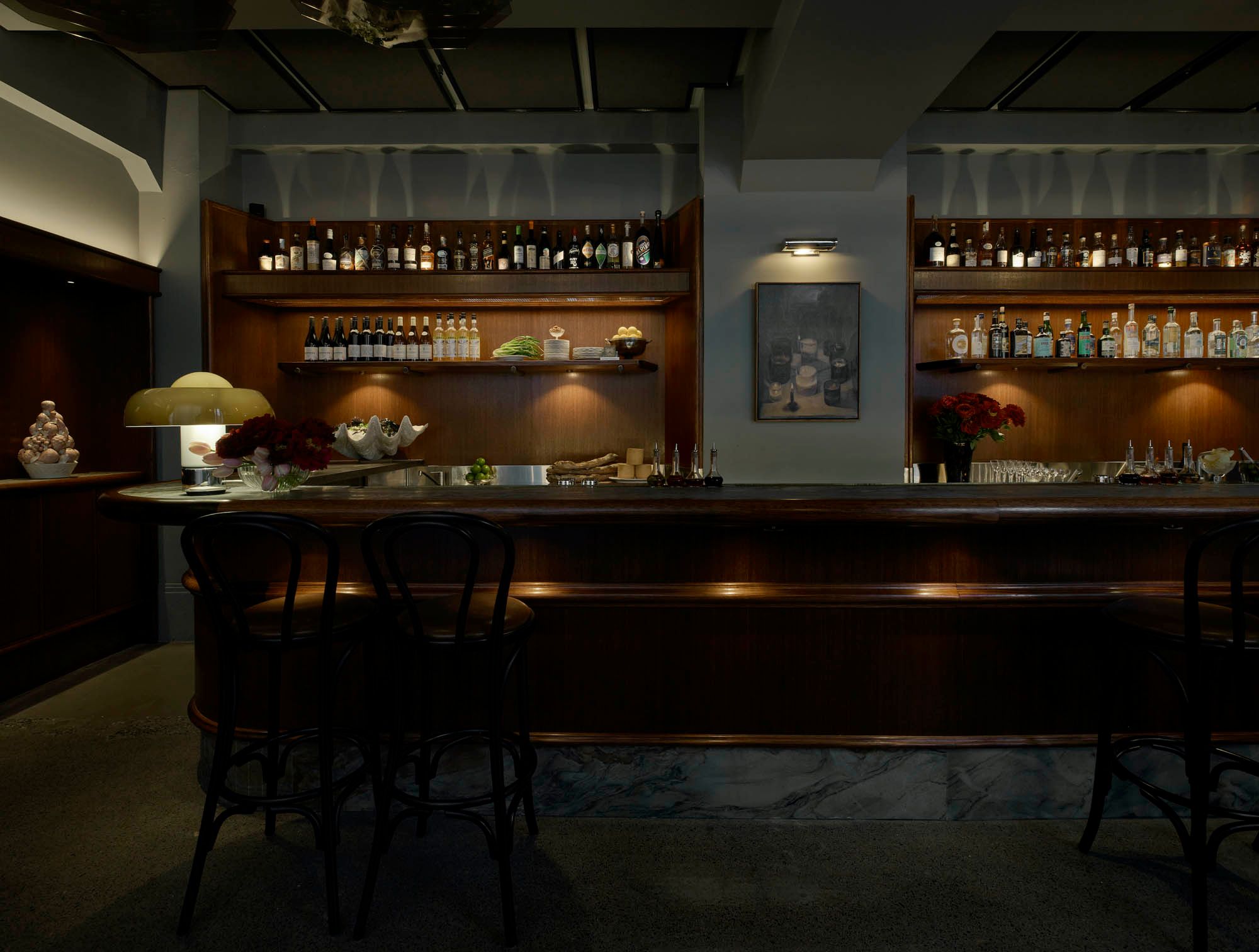 Boothby: What's the big idea behind the bar?
Cameron Parish: Apollo Inn takes its cues from the timeless cocktail bars of Europe and is dedicated to the refinement of great spirits. Apollo Inn is about the craft of the cocktail and enjoying this in a beautiful but intimate and friendly space.
What's the idea behind the name?

Apollo Inn is a historical nod to one of Melbourne's first public houses that was located on the corner of Flinders Lane and Russell Street, where Gimlet now sits.

How would you describe the approach to drinks?
Our approach is to present classic cocktails with a modern sensibility, using the best possible ingredients, in a very simple and pared back way. We take classic, well known cocktails, strip them back and build them back up again to make them the very best and purest expression of each drink.
An important part of our offering is that we make a lot of our elements in-house - Picon, Chambord, creme de menthe, Gran Marnier.
Who are the key personnel in place?

Owned, established, and managed by Trader House, Apollo Inn is led by an incredible team - venue manager Shane Lazzo, head chef Colin Mainds, group beverage director Leanne Altmann, guest services manager Chloe Penn, and our service manager Katya Owens. I am the bar manager here, as well as overseeing the bar at Gimlet.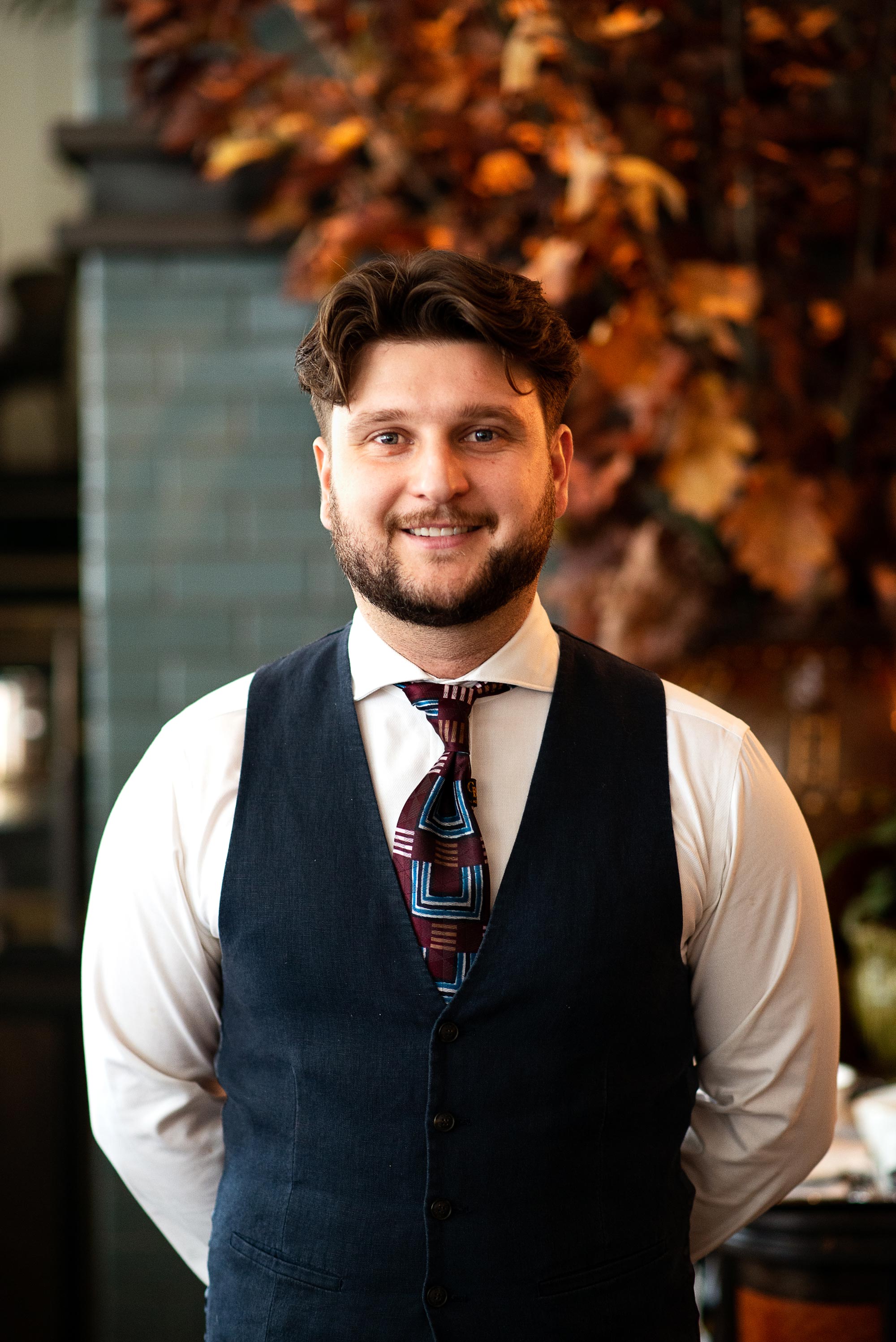 What will the bar do differently to others in the area?

Melbourne has so many great bars. For me, the very best are greater than the sum of their parts. I think Apollo Inn does this well — it's about all the elements coming together — a welcoming warm space, excellent service, great drinks (of course) and perhaps our biggest difference is the food. Where else can you enjoy a Martini with sea urchin and fruits de mer?

Can you describe what you're aiming for in terms of the atmosphere of the place?

Ultimately, it's about having a good time! The best atmosphere comes when there's a connection between the room and the people in it. It's somewhere to come when you want to celebrate and be social but don't want to be in a more traditional dining setting — it's more fluid with less constraints.

What's the big idea tying this menu together?
Simply put, a considered cocktail list of old-world classics with new-world sensibility. We're not trying to create something altogether new — we're taking drinks that are mostly well-known and really considering how they are made. We stand behind each and every single drink that we serve knowing that we've really questioned how it's being made and served.

Could you describe one of the drinks on the list that you love? What makes it special?

A Lucien Gaudin is somewhere between a Martini and a Negroni. It's a delicate combination of two drinks that I love, with the richness of a Negroni tempered by the dry and savoury character of a Martini. For me, it's a better aperitif than a Negroni as it's bitter and light rather than sweet and full flavoured.
We use our house-made orange liqueur with whatever oranges are in season (currently that's cara cara and poor man's orange, which is technically a grapefruit that is native to New Zealand but grown locally). We ferment the citrus with shio koji, this is then washed into a blood orange distillate and cognac. To make the drink this is stirred with dry vermouth, campari and gin. This is a great winter cocktail and really at its absolute best when blood oranges are at their peak.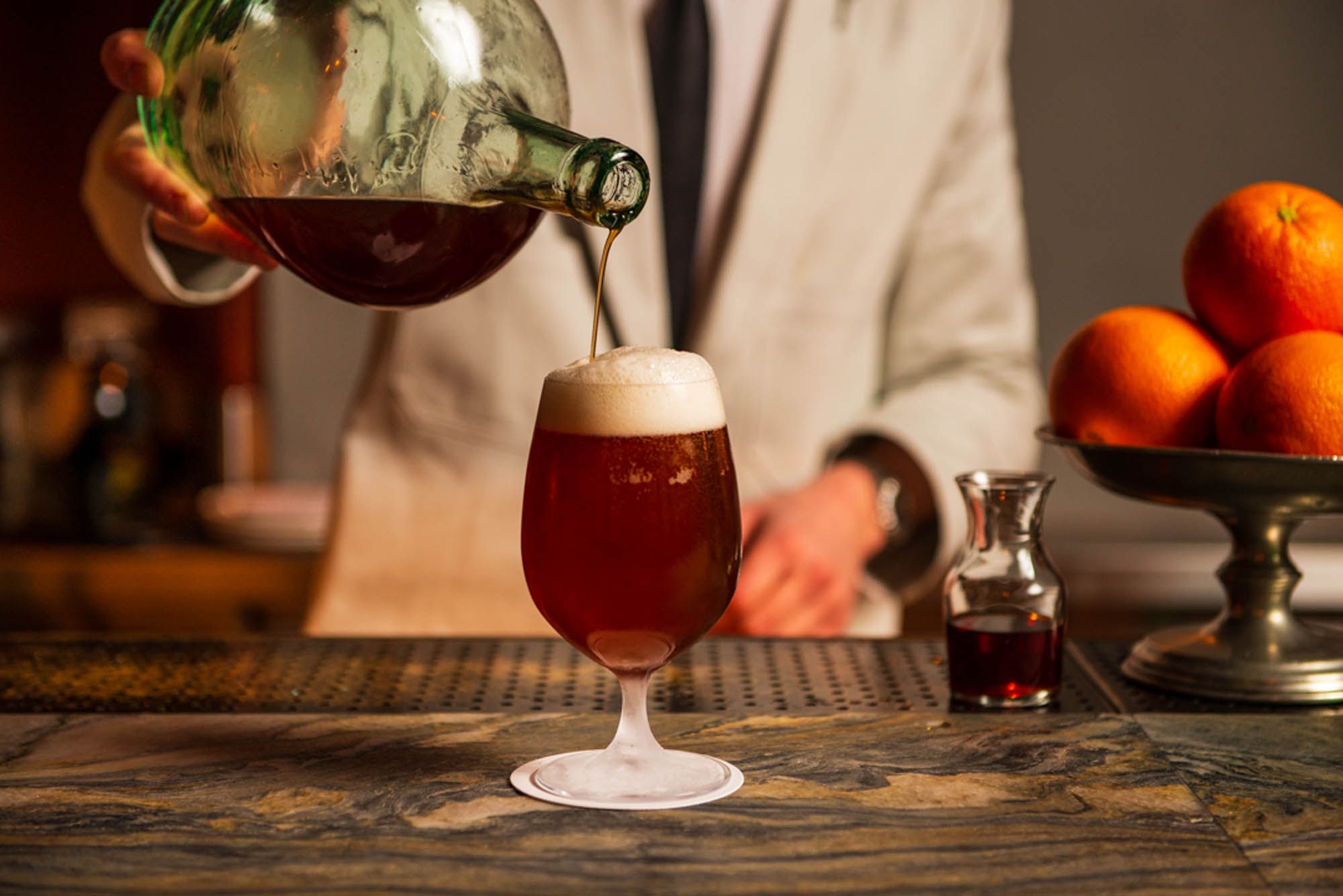 How long did this menu take to develop — can you outline the process?
This menu has been in the works for about 18 months, ever since we started talking about Apollo Inn. It's the most 'me' menu I have ever created — I feel like I have been building to this for my whole bartending career. The process has been pretty organic – lots of informal testing and tasting at Gimlet before we fine-tuned all the drinks formally with the team in the lead up to opening.
You can find Apollo Inn at 165 Flinders Lane in Melbourne, on Instagram at @apolloinn.bar, or on the web at apolloinn.bar.