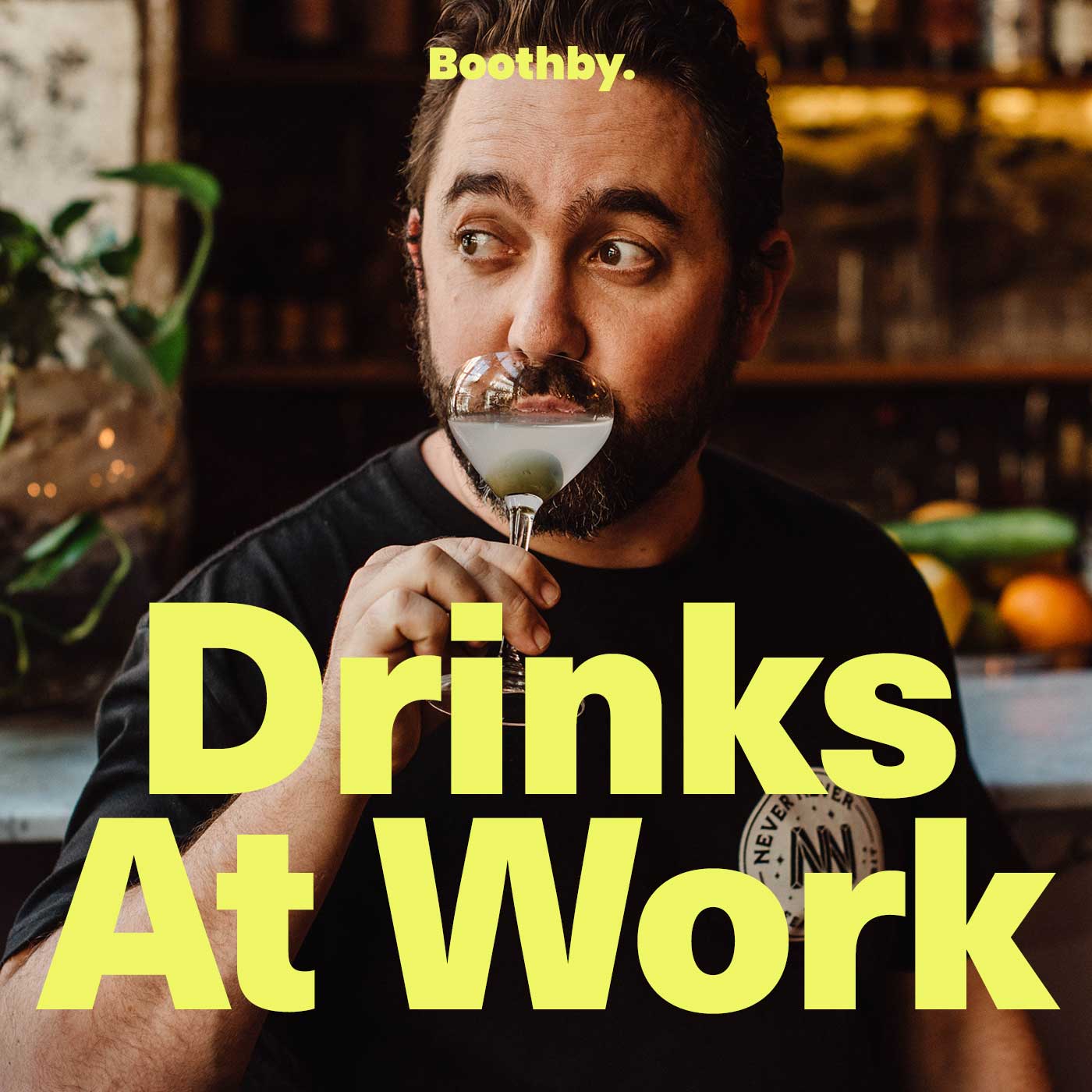 Baxter also talks about the expertise (and how much cash) it takes to start a brand today.
To everyone who has subscribed recently —  thank you! We now number more than 905 Boothby members, which is just amazing. There's also a growing number of you who are supporting Boothby with a paid membership, which helps us to keep this whole project going — it's humbling and very much appreciated. (If you too would like to support the work that Boothby does, you can do so from $10 a month (or $99 a year) right here.)
---
Sean Baxter started bartending in Brisbane, in the 2000s, and soon enough — as a lot of Brisbane bartenders did in those days — found himself moving to Melbourne. It was there he got into training, doing work for Sven Almenning's Behind Bars agency, which then led to working with Diageo's whisky brands as an ambassador — a pretty great gig for someone who loves to communicate, as Sean does.
But a change in pace and the desire to start a family saw Baxter and his wife moving to Adelaide, and beginning a new chapter in his career: starting a spirits brand with two people he kinda knew, but with whom he wasn't exactly close mates.
Never Never Distilling Co. formed in 2016 and released its first bottling, their Triple Juniper Gin, in 2017. Since then, they've won numerous accolades, among them the title of Champion Australian Distillery two years in a row at the Australian Distilled Spirits Awards. They've picked up medals at shows around the world, and were adopted early on by the bar trade. I love their Juniper Freak Gin. It's quite the journey.
Through it all, Sean's role has been something of the chief storyteller, with Tim Boast as their distiller, and George Georgiadis as their business brain — that's the co-founding trio.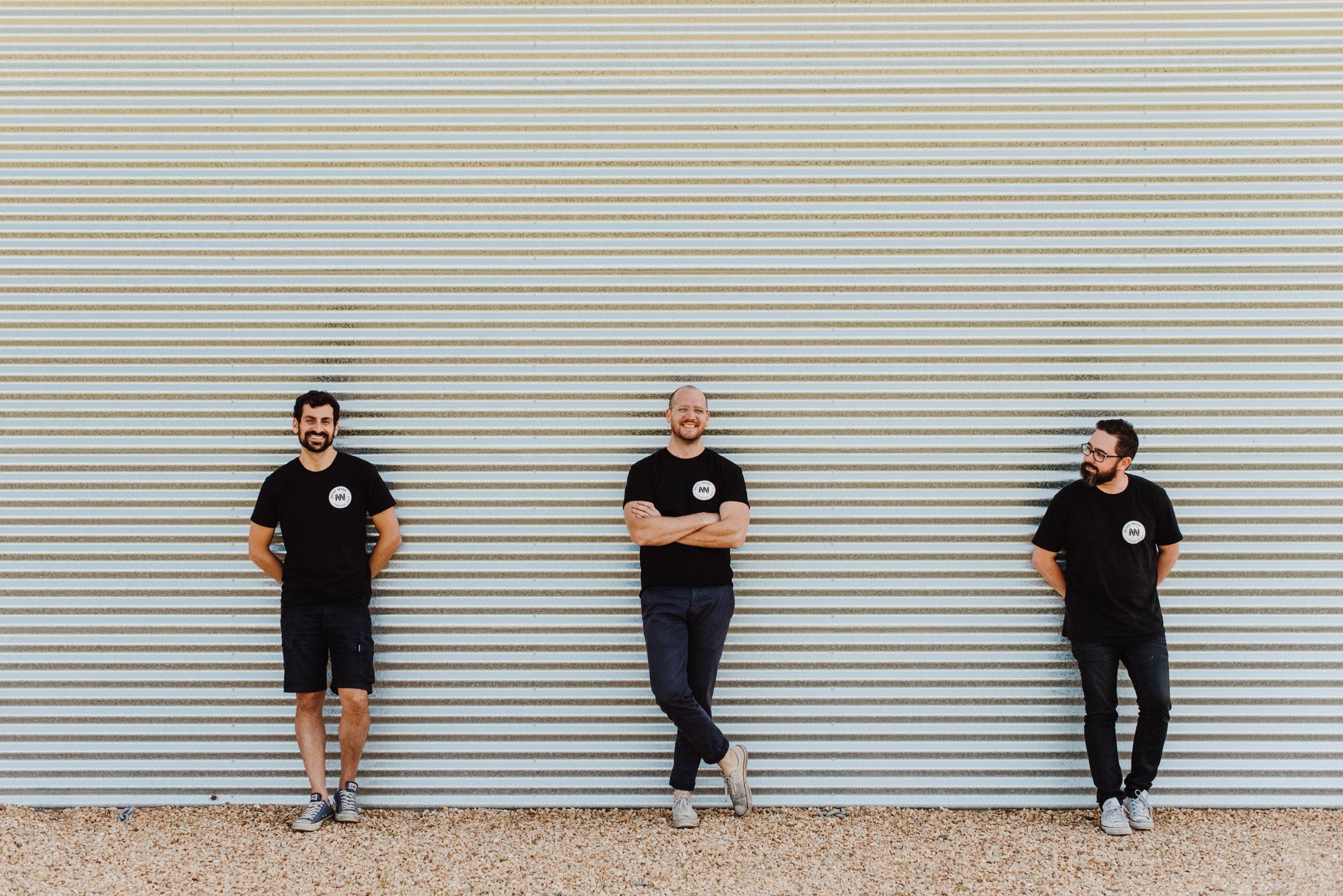 But it's that hospitality background of Sean's that I think makes this episode of Drinks At Work so interesting, and here he shares some insight into how they got their endeavour going, what it took to start their brand and what it might take to launch a new brand in the saturated market of 2023. There's a lot of insight here to be had for anyone, particularly bartenders, who are looking at starting their own ventures — whether that's a spirits brand like Sean, or their own bar, or whatever business idea you might have.
Below, you'll find a few of my favourite quotes from the interview —  but do give the podcast a listen in the player above, or take a listen on Apple Podcasts, Spotify, or wherever you get yours.
The Quotable Sean Baxter
"That's the thing about getting involved with mates — sometimes you struggle telling people that their ideas are shit." The three co-founders behind Never Never Distilling Co. kinda knew each but kinda didn't. And that was a good thing, Baxter says. If they had something to say that another might not like, they weren't afraid of jeopardising a long history of friendship or pulling their punches. "We weren't mates," Seans says, but they weren't strangers either. "We knew each other well enough to trust each other."
"It was a hard start." Never Never Distilling Co. was very small scale at the start. They famously took up a small space in a corner of a warehouse of Big Shed Brewing, running their distillery on what amounted to a wall. "It had no running water," Sean says.
"We bought the still because it was the cheapest one we could afford." But necessity being the mother of invention, that particular still had a vapour basket. Their experiments early on led them to the discovery that juniper distilled in the vapour basket, as opposed to the pot of the still, had a different quality. They steeped some juniper, too, and then presto: you have their signature product, the Triple Juniper Gin.
"You need to be fearless." It's a quote from Sean but it's something that Starward whisky's founder David Vitale told him before they began. It's also a line they've adopted — you'll find 'fearless' on their tees, he says — and it's a reminder that this endeavour was always going to be hard.
"The big difference today is that the market is swamped." Never Never formed in 2016, and released. Their first spirit in 2017. Back then, there were quite a few Australian gins around, but nothing on the scale of what we have today. And their juniper-forward take on Australian gin was actually what made them stand out — and what made them beloved by bartenders.
"We're all able to fill a part of the business that is absolutely critical." It's advice you'll hear again and again for business owners, whether you're wanting to open a bar or establish Australia's premier akvavit brand: choose business partners that bring something to the table you don't have.
"Know who you're making it for." This is advice I wish more people would heed. It's all well and good to make a great product, but if you don't know who it's going to — who is going to want to actually part with their hard-earned to buy the stuff — then you're going to have a lot of great product to drink for yourself. The same advice, I feel, applies to bartenders creating new drinks; I'm sure you think it's tasty, but is it something people actually want to drink?
---