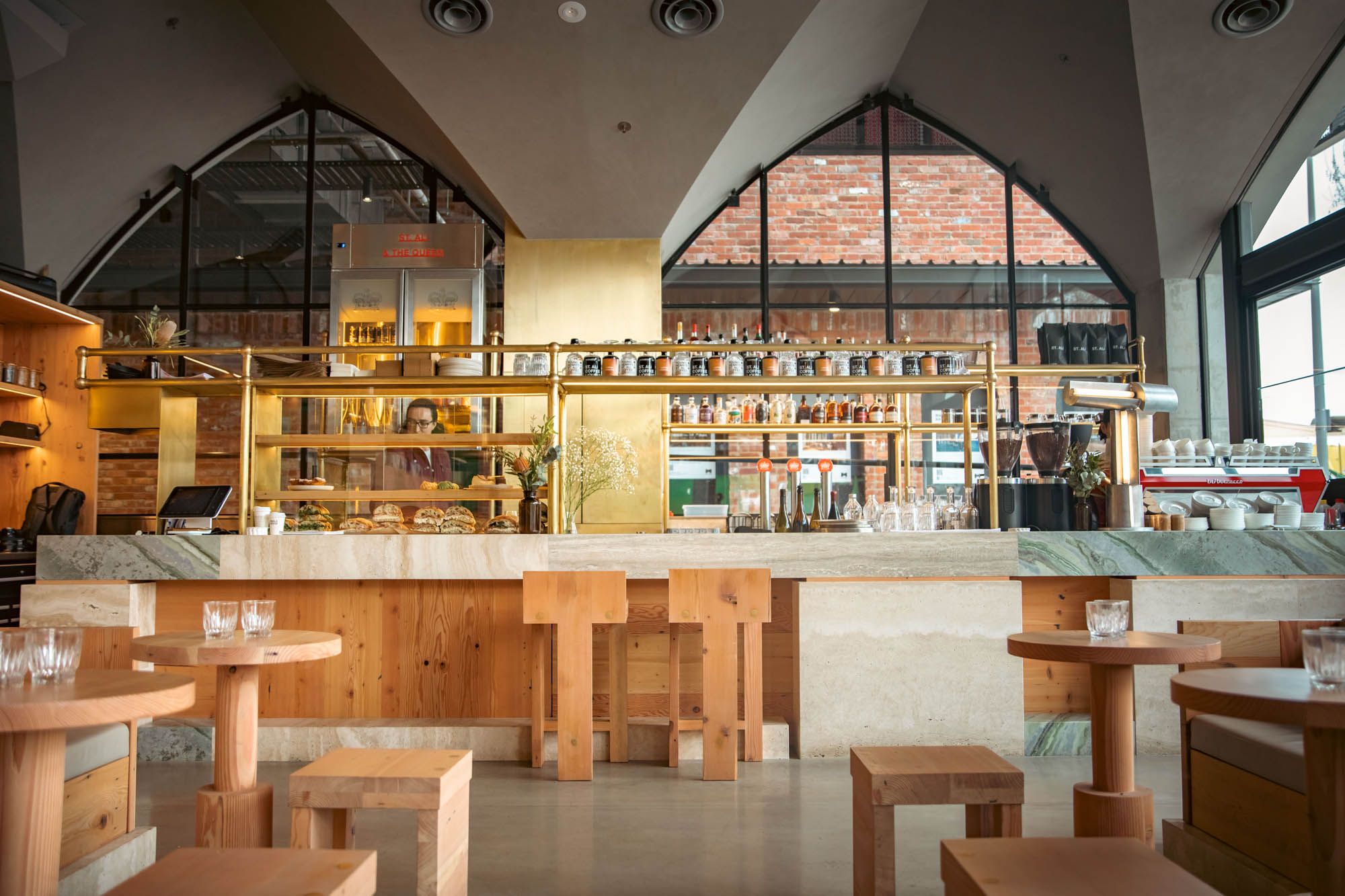 There's an extensive array of aperitifs, vermouth, and some quality cocktails to be had.
We're all Italian now. Not in the Vespa-riding, socks-forsaking sense, but in our appetites for drinks with a little bit of bitterness, a little sweetness, drinks like the Negroni and liquors like amari.
Those tastes have spurred the opening of bars that cater to them, like the all-day aperitivo bar recently opened in Melbourne, St Ali & The Queen, by bartender (and owner of Loro) Orlando Marzo and the team behind coffee powerbrokers St Ali.
"It makes me a little bit proud, because in Italy we have had bars like this forever," Orlando says. "I remember when Dante in New York got awarded the best bar in the world, there was a lot of jaw-dropping from Italian bartenders thinking, 'What the fuck? This is the bar in my town!'
"This kind of bitter-sweet has always been on the palate for us, and in the last decade it has been amazing to see that the Negroni has become more popular in the non-bartending world," he says. "Back in the day, the Negroni was just for bartenders and people who had developed palates. It tells you something when you see that the Negroni was among the top five most ordered cocktails in the world. It's amazing."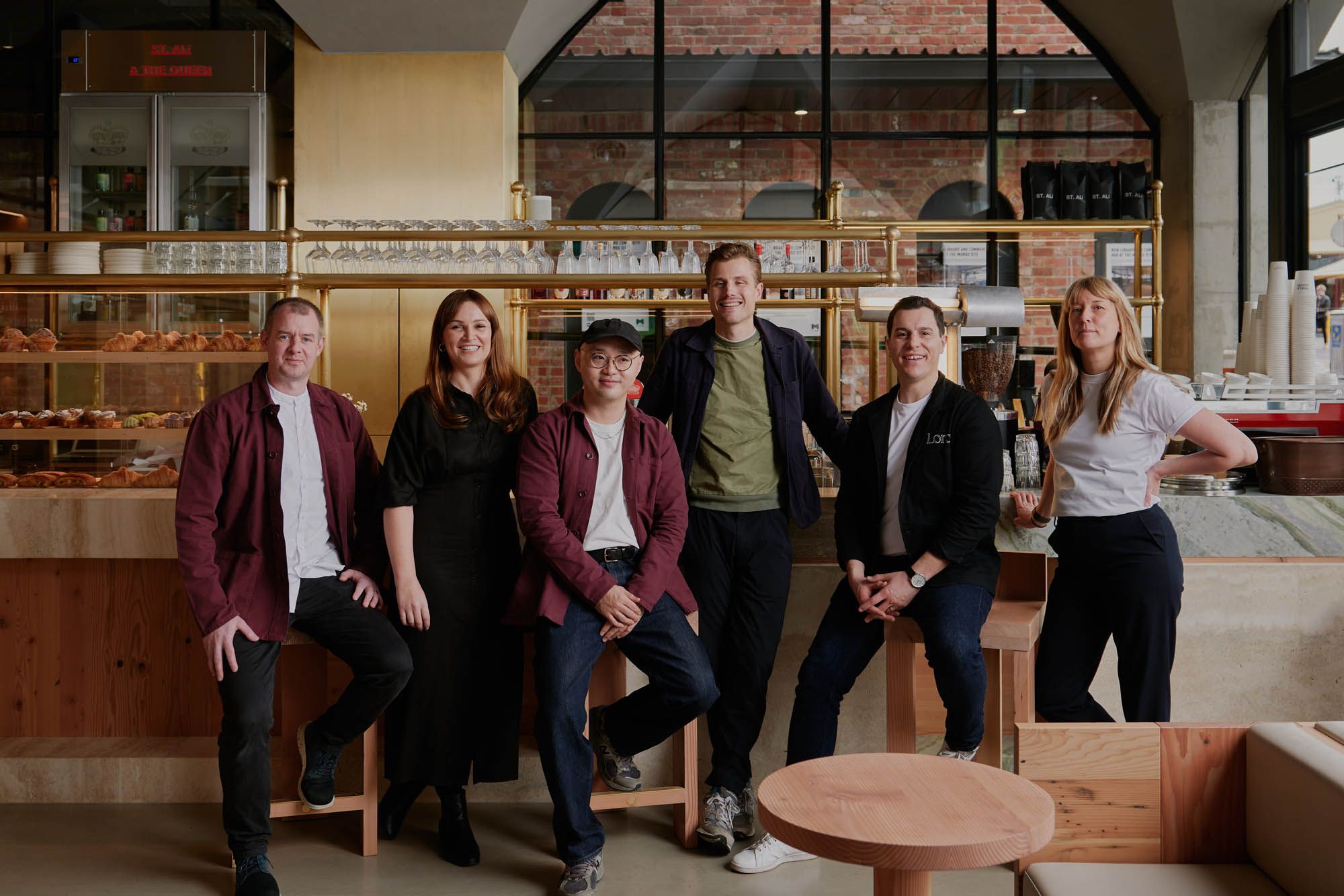 Located at the Queen Vic Markets, it's called St Ali & The Queen, and its part cafe, part-Italian inspired aperitivo joint. You may know Orlando from such previous wide-ranging interviews as this one, from his win on the global stage at Diageo World Class in Berlin in 2018, or as the founder and creative behind Loro cocktails, his (quite delicious) bottled cocktail range.
"It's an all-day aperitivo bar, open in the morning but with a great, extensive selection of aperitifs and digestifs, wine, cocktails," says Orlando. "Loro cocktails are front and centre, but it's not just that."
You can get the full Loro range at the bar, as well as limited release editions of the bottled cocktail brand, but Orlando has created some St Ali x The Queen signature drinks.
"We also designed particularly for this venue a Cascara Bellini," he says. "We infuse vodka with cascara, there's bianco vermouth, a little bit of Marionette peach, and then we carbonate it — it's nice and fizzy.
"We have an Americano as well on tap, a beautiful, citrus Americano. And a Spritz which changes seasonally — at the moment, because it's still a little cold, it's a Spiced Cherry Spritz."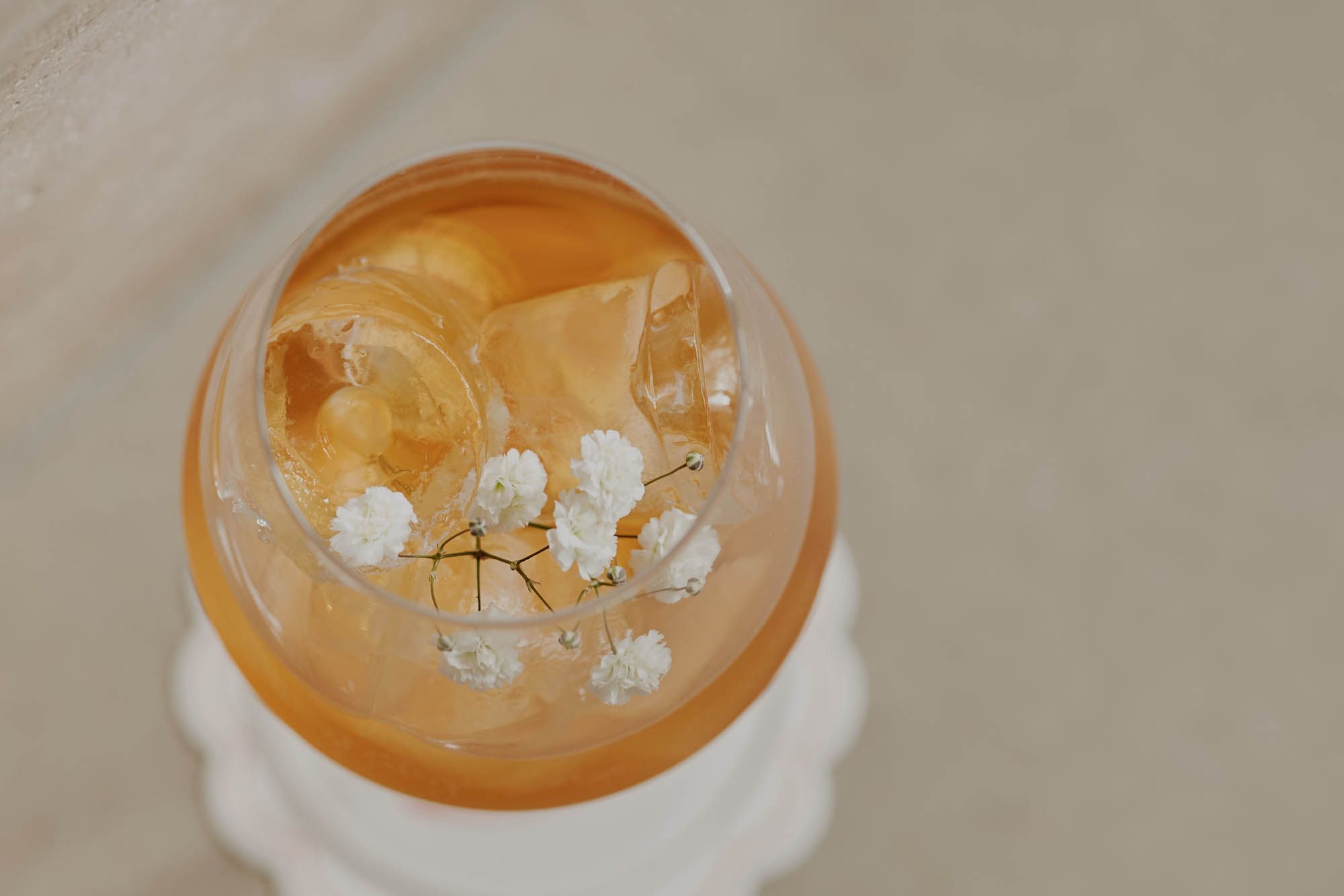 St Ali & The Queen is open seven days a week, from 7am to 4pm, and at night on Wednesdays, Fridays and Saturdays until 9pm. The idea is to give people someplace they can meet for a good drink, outside most bars' operating hours.
"Dine all day, coffee 'til late, drinks from early — that's our saying," says Orlando.
"Sometimes in Melbourne, it's tough if you and I need to catch up at 3pm for a drink. I'm not saying [places] don't exist, but the ideas are very limited, [and] it's very hard to get a Caretaker's Cottage level of beverage, or Above Board drinks, at 12pm."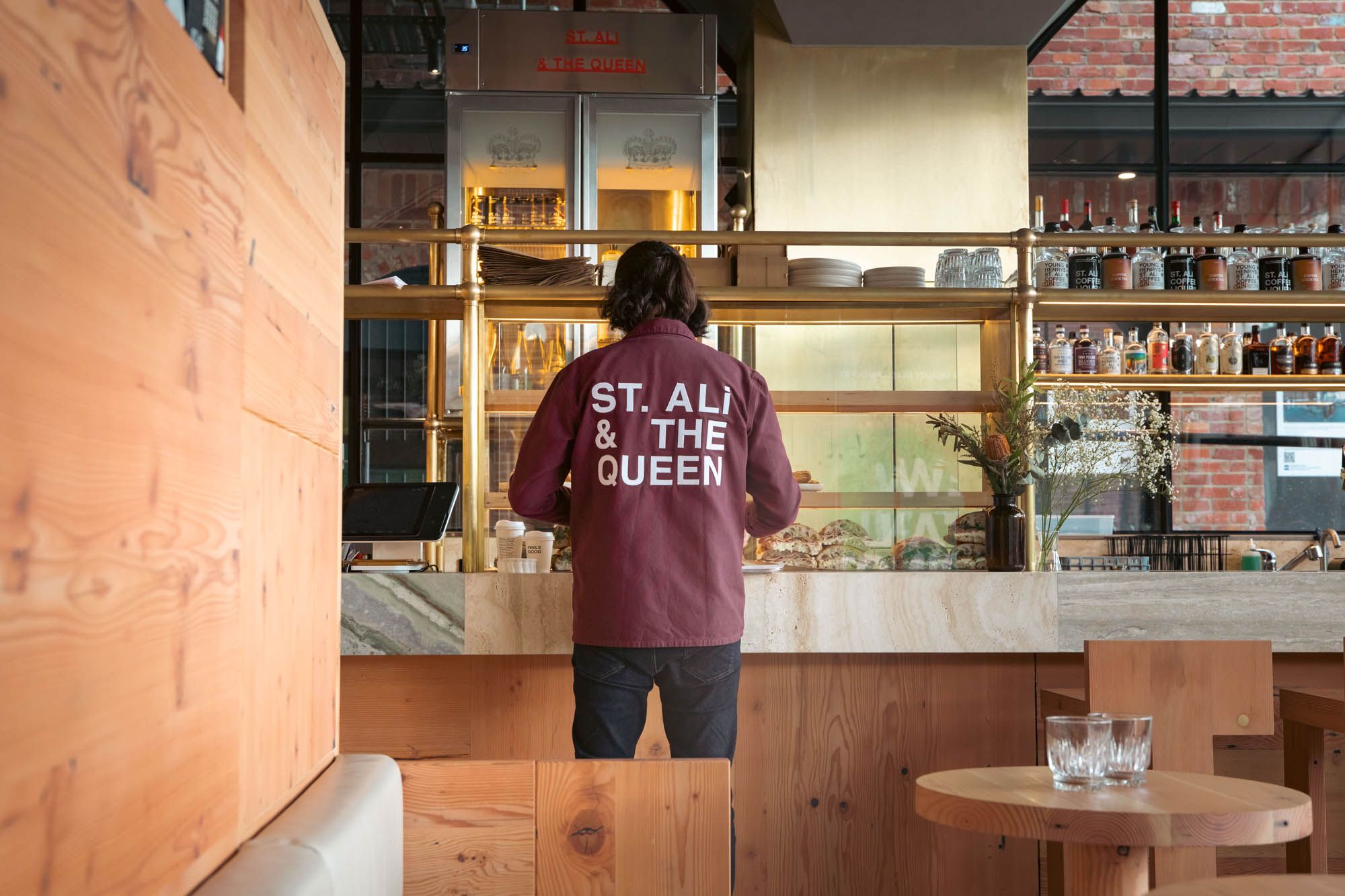 Orlando is keen for St Ali & The Queen to be seen as something of a hub for bartenders as well. On Sunday 17 September, they'll be hosting likeminded Sydney aperitivo-pushers Sammy Jr. for a brunching aperitivo session from midday to 4pm, and on the Monday evening they'll be hosting a vermouth masterclass (email thequeen@stali.com.au to RSVP).
"We're working with venues that make a lot of sense," Orlando says.
Further reading