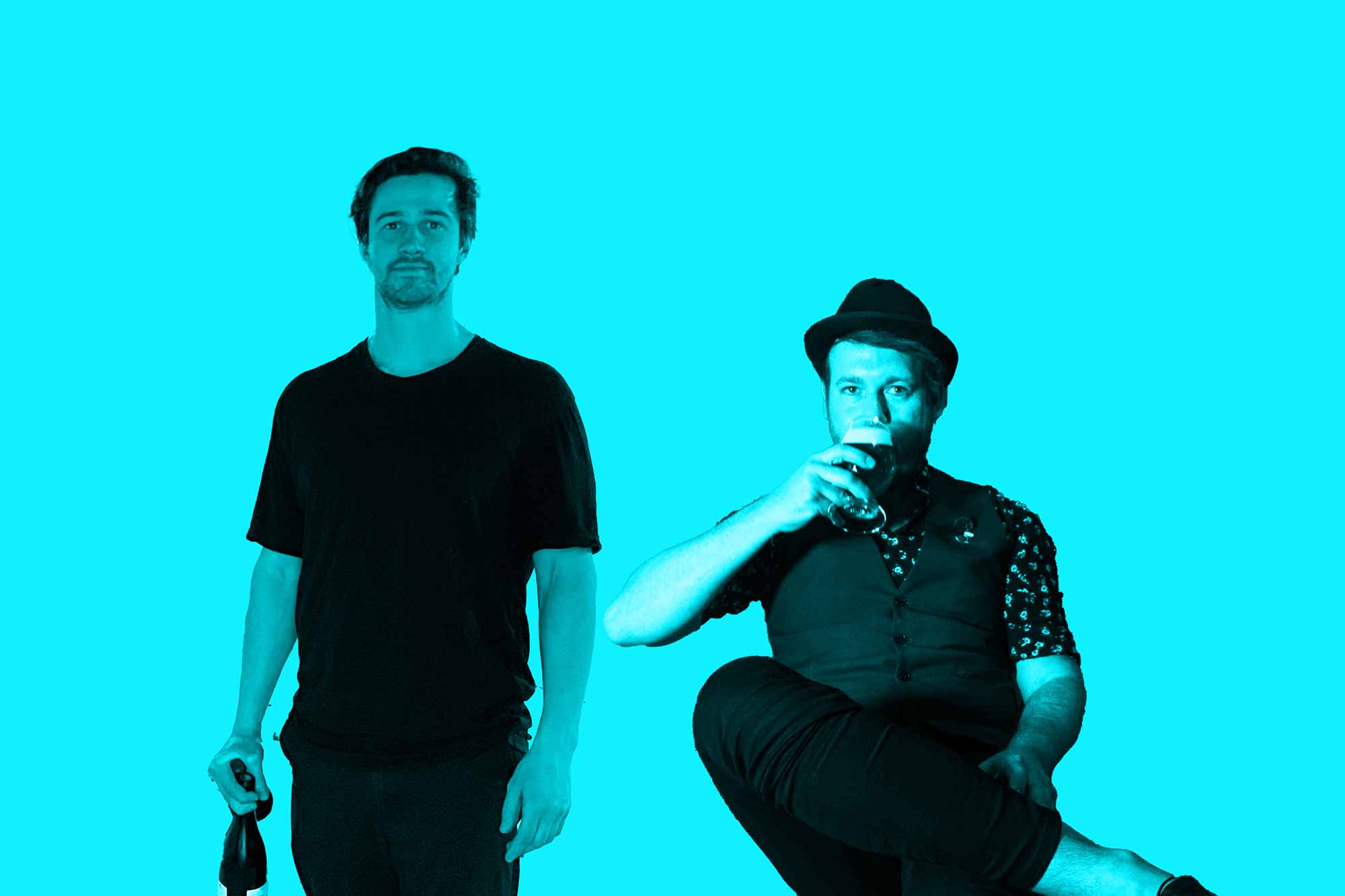 Two bar owners react to the news that another reopening is coming.
Here we go again. The Great Sydney Reopening Part Two.
Except if you operate a bar on the Northern Beaches, like The Cumberland's Pete Ehemann, and Kurtis Bosley of Corretto Dee Why, with whom we spoke today. They're set to reopen a third time, having been locked down last  Christmas and New Year — that is, if everything goes according to the roadmap outlined by the NSW government today.
Of course we've been here before; last year, the reopening happened in stages — we all learned about the one person per four square metre rule in bars, navigated online booking forms and discovered what a QR code did. The venue check-in is part and parcel of going out to dinner or to a bar.
And this latest reopening — one which I'm almost too worried I'll jinx just for having written about it — will look similar, but not quite the same.
There won't be zero covid case days, for a start.
And the 'freedoms' proposed by the NSW Government will only be available to those 16 and over who have received both doses of the vaccine.
What does this mean for bars? The proposed measures for hospitality:
Hospitality venues can reopen subject to one person per 4sqm inside and one person per 2sqm outside, with standing while drinking permitted outside.
Masks will remain mandatory for all indoor public venues, including public transport, front-of-house hospitality, retail and business premises, on planes and at airports.
Only hospitality staff will be required to wear a mask when outdoors.
You can read the roadmap release in full here.
Put simply: when 70 percent of the population 16 years and older is fully vaccinated (or in possession of a medical exemption), those double vaxxed and exempt will be able to return to the bars.
Your vaccination status will be worked into the NSW check-in app, and when you check into a venue you'll be given a green light if you're fully vaccinated.
"If it's not a green light saying you're vaccinated you won't be let inside," the NSW premier said today.
Here's the big takeway for bartenders: that includes the people who work there. Bartenders heading back to work will need to be fully vaccinated or have a medical exemption.
"I'm all for it," says Ehemann from The Cumberland. "It kind of makes sense, right? If you need to be double-vaxxed to enter a venue, it makes sense that your staff need to be as well.
"We've had pretty strict covid plans and measures in place since day one anyway, but there's no greater security than the vaccination, right?"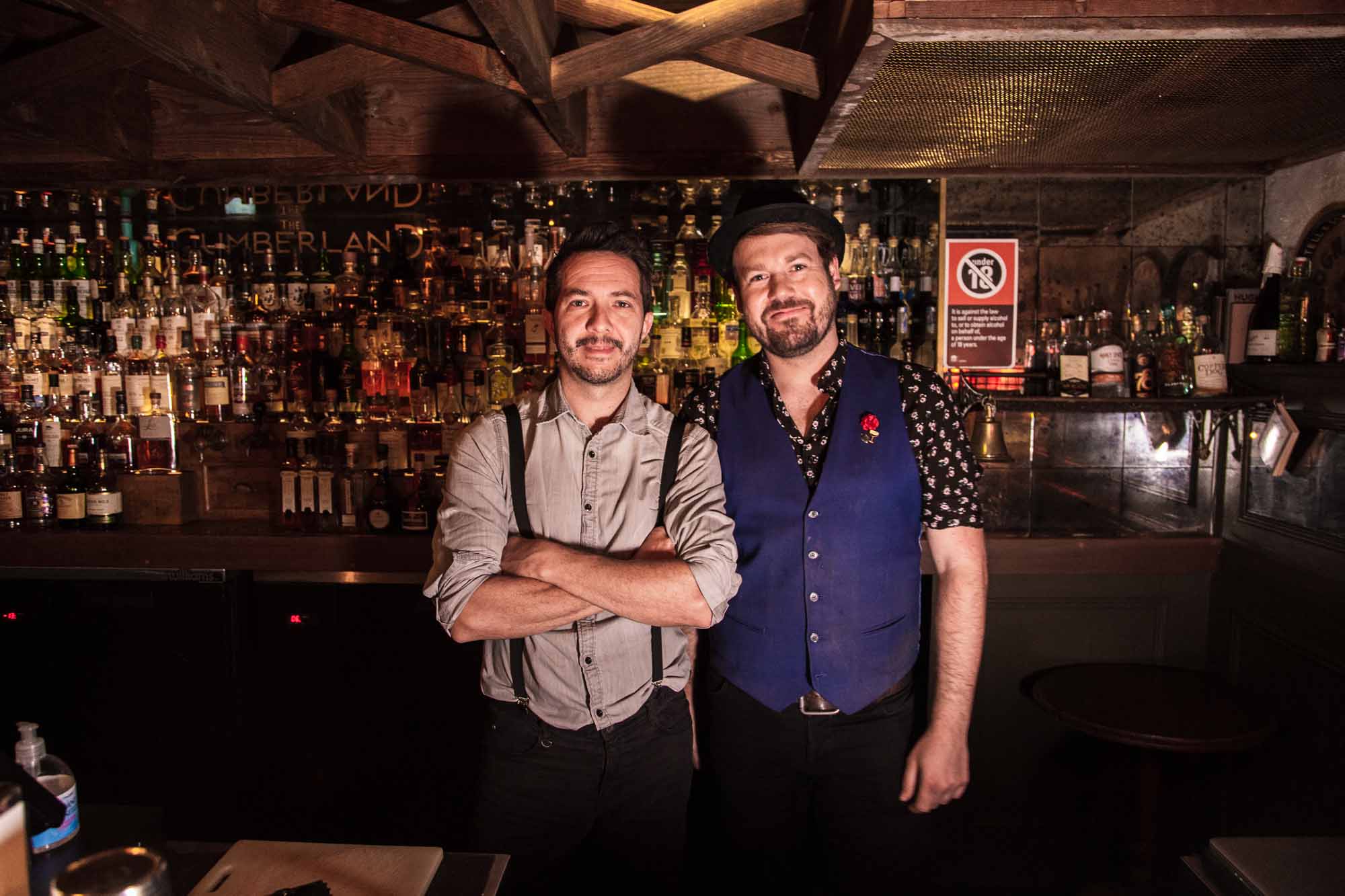 Ehemann says that he has been speaking to his team and expects they'll all be vaccinated by the end of this month, himself included.
"We've been lucky to keep the whole team on, they're all working two or three nights a week doing our takeaway delivery stuff, and I've had chats with all of them. And I'm lucky that all of my team are pretty pro-vaccination," he says.
But, as Bosley points out, this additional employment restriction might only add to the recent difficulty hospitality businesses have faced in finding staff.
"I think where it's going to cause a lot of stress is that operators just won't have staff," Bosley says. "Because when you think about it, before [lockdown] a lot of places were struggling, looking for staff. Now you've said you need to be vaccinated  — we need to find the staff.
"There will be operators who put non-vaccinated staff on because there won't be any other option. That's going to cause issues down the line I think," he says.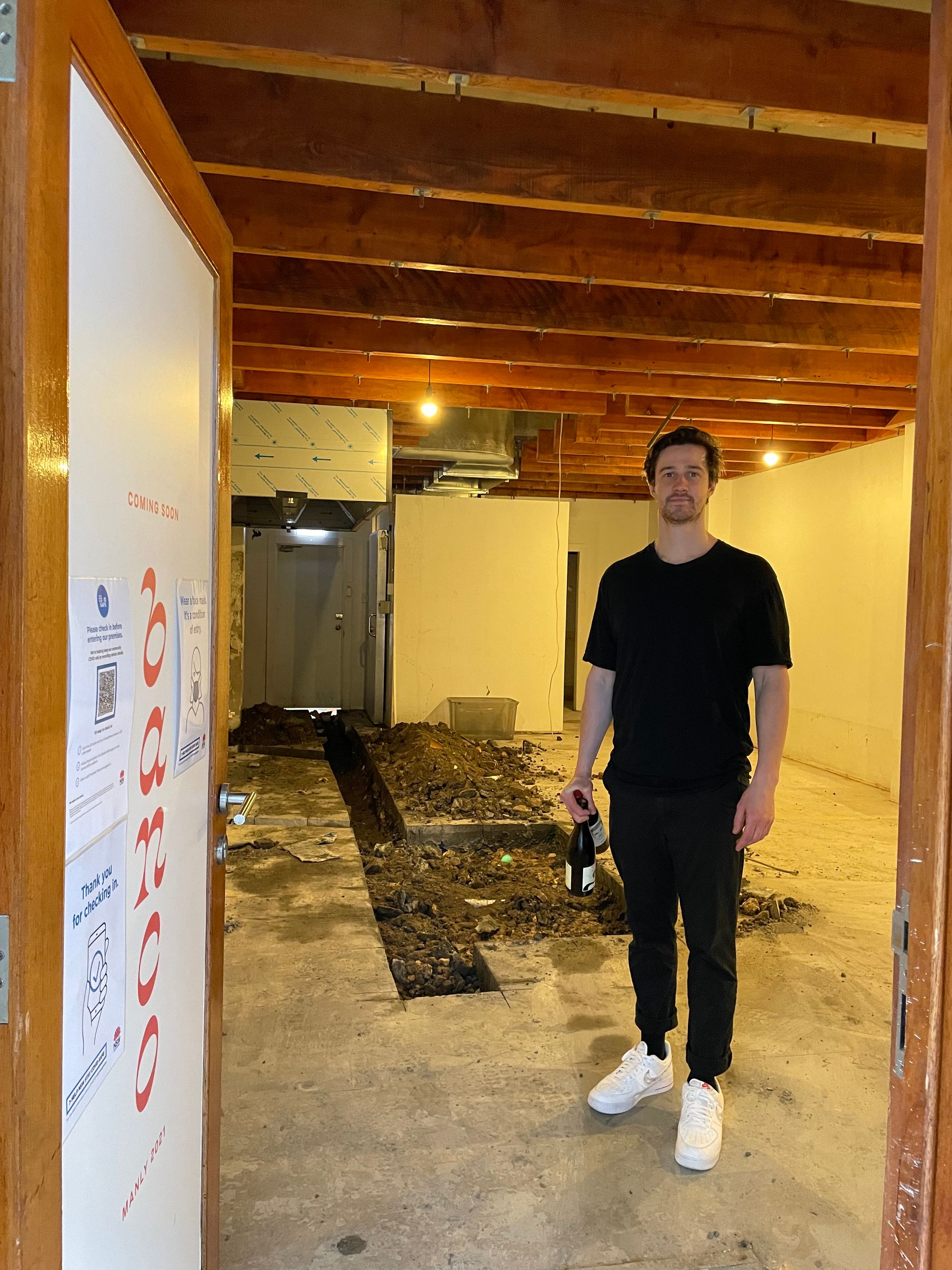 Premier Berejiklian today also suggested that bars will be on the frontline of the policing of vaccination status.
"It's much easier to police venues," she said. "All retail outlets and places of hospitality require QR codes."
Which puts the emphasis for enforcement on hospitality staff and bar owners.
"It's really tough for a venue like ours," Bosley says, "and any venue that doesn't traditionally have security on. It does cause a lot of issues and additional stress for the staff; they're not security staff, we're waitstaff, we're front of house, we're bartenders, and so having to police that becomes really tough."
Talking to Ehemann and Bosley, I'll confess to feeling a little emotional; they're both resilient, they're on their third lockdowns, and hopeful and frustrated and relieved and both just very keen to get back to open. There's a sense that this is a little glimmer of good things to come, but that they don't want to get their hopes up.
The Cumberland in Manly should be celebrating its second birthday this month. Bosley is ready to open the doors on a new bar, Banco, in Manly as soon as the restrictions allow.
Bosley is looking on the relatively bright side of things.
"They've given us a month or so to get ready [to reopen]. You have to be thankful for that," he says.
And on the phone, Ehemann sounds steadfast in his approach to the ever-changing environment.
"Covid, and delta, and the different variants and what not has kind of proven that you can't really rule anything out — there's such an air of uncertainty," says Ehemann.
"You just don't know."
It sounds like solid — and realistic — advice to me.
Here's what I do know, though: when they open the doors to the Cumberland and Banco opens for its first night, I'll be masked up and gladly brandishing my double-vaxxed check-in app to anyone who asks — and asking for a drink at the bar.