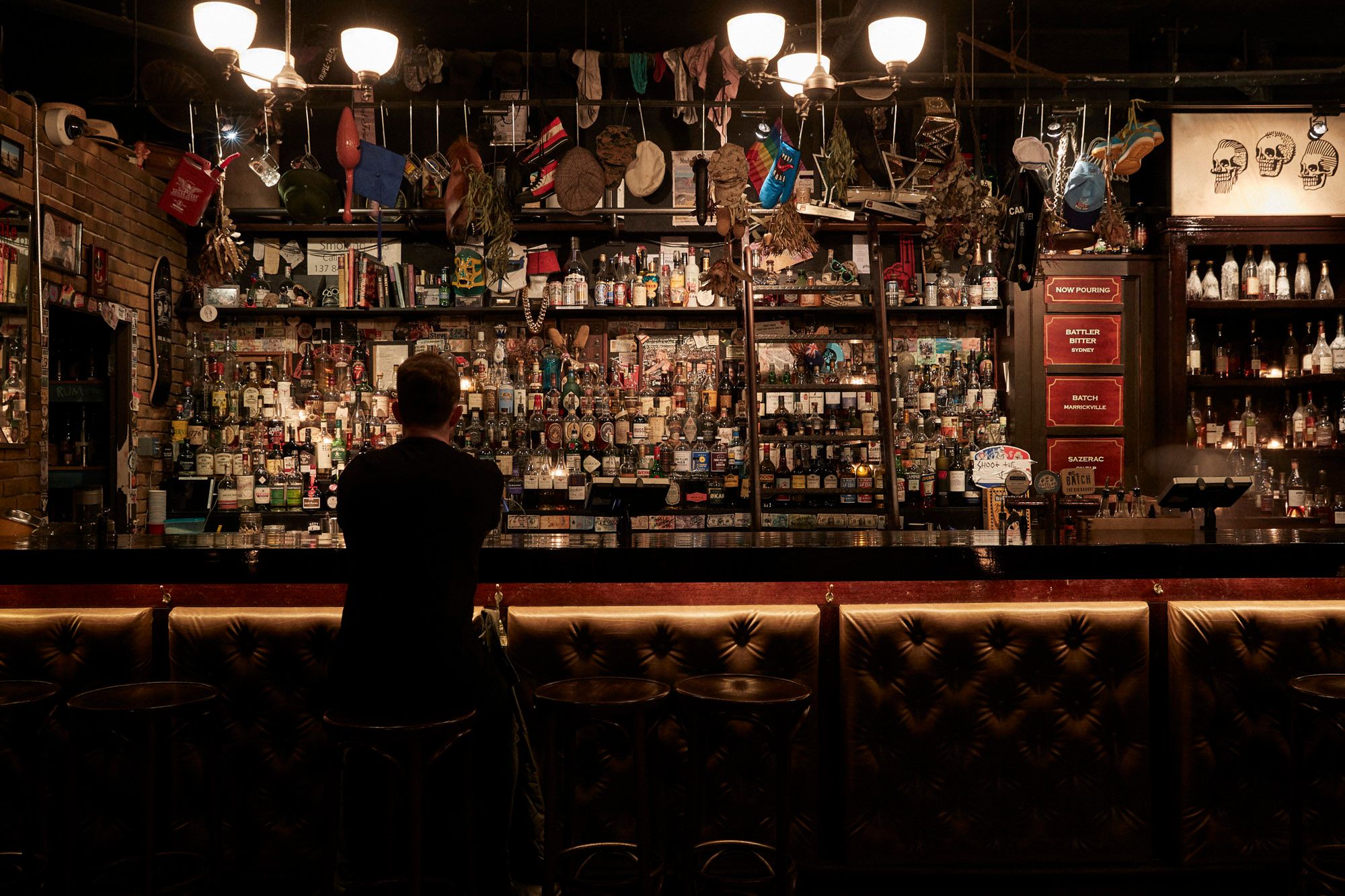 It's 2022, and things have changed since the start of 2021 — but is it for the better?
Welcome to 2022. What will we spin on the great Wheel of Life this year, folks?
First up, I'd like to say thanks to everyone who subscribed to Boothby over the break — I really enjoy the process of writing this newsletter each week; it feels more personal than blasting something out into the void of Facebook. And if you're enjoying the stories on Boothby, I'd love for you to forward this email to a friend who might like it, too.
I've got a lot planned for 2022 — after having spent the last two years telling everyone who has asked that I have no interest in starting a podcast, I'll be doing just that come February. Why? Because I've got an idea which I think is right for the medium and it's one I hope people will take a lot of value from.
It's called Drinks At Work, and each week I'll interview people who have made inspiring, creative careers in the drinks industry, be it as a bar owner, importer, budding brand owner, writer, drinks marketer or any one of the other many careers to be found in drinks these days. I promise that it won't be a puff piece, PR-heavy snoozefest and that we'll talk about things that matter.
So please follow Drinks At Work on Instagram here and be first to know when it all kicks off.
This being the first email for the year, I thought I'd take a look back at the first email of 2021 — you know, because it's interesting to see how things have changed and we're not in some godforsaken Groundhog Day infinite time loop. Right?
I wrote:
"I know what you're thinking: it's 2021 and we're still reading about Trump and lockdowns and border closures — wake me when it's 2022, right?

"It does feel a little like this year has begun as 2020 finished. But — and maybe I am a hopeless optimist — I think there's cause to be a little more hopeful about what's coming this year. After all, I need to be, right? You don't quit your job and start a drinks publication in the middle of a pandemic and not hope for a better tomorrow."
Look at that — things have changed. OK, Trump is still a thing, but lockdowns are mostly a thing of the past, and border closures are headed for the bin, too.
But the big thing I see that has changed is that 2022 — despite two full years of pandemic living — is more uncertain than ever. It feels like we're in an ever-present and ever-evolving omnishambles — and the blame from bar owners is, quite rightly I believe, being placed at the foot of governments both federal and state.
"It's actually harder [now] as the government is doing absolutely nothing," says Stefano Catino, co-owner of a string of Sydney venues, with Maybe Sammy — ranked at 22 on The World's 50 Best Bars list — among them. "There is no help in place and it's all up to us. Thank god we are all mature and great operators, and we talk everyday and we make the best decisions possible," he says. When omicron began to enter our daily lexicon, Catino was as ready as he could be — his bars kept the check-in policy the NSW government had ditched, continued to require proof of vaccination, and kept their bartenders and other staff wearing masks to help protect guests.
He wasn't alone — scrolling through social media just about every top end bar in Sydney was making the same call, because hospitality means looking after your punters and your people. It's what they do.
But after two years of restrictions, closures, and doing the right thing for the sake of the community, it's pretty clear that hospitality has been put in the too-hard basket.
"Every man and his Harvey Norman franchise seems to have been given a handout, except for an industry that provides 500,000 jobs in this fair country," says Charlie Lehmann. The co-owner of Ramblin' Rascal Tavern and Double Deuce Lounge doesn't see the sense in neglecting the industry, particularly as the government wants everyone out and about again.
"It'd do us no disservice to receive direct stimulus payments into business accounts that are supporting the vibrancy of this city," he says.
And spare a thought for the bartenders and operators over in the people's republic of Western Australia as they watch the oncoming storm and prepare for "living with the virus."
"I'd hazard a guess that times are about to get pretty tough in the coming weeks [and] months as Covid-19 spreads out west," says Dimitri Rtshiladze, who owns Perth bar Foxtrot Unicorn and who last year opened Nieuw Ruin in Fremantle.
"From our experience in Perth, it's been relatively business as usual, however we out west have this feeling of impending doom whilst observing what is going on over east."
So what does 2022 look like for bars?
The big thing right now — not just in hospitality, but in shipping, trucking, supply chains, supermarkets, just about everywhere — is the lack of staff. Because everyone is getting Covid, there is no one to work. Add to that the fact that the borders have been closed to international workers for two years, and the poor treatment of these visa workers when the pandemic began, and you've got a looming long-term staff shortage in hospitality — an industry which was already struggling to find qualified staff before the pandemic kicked off.
So in the meantime, owners like Catino and Lehmann want to make sure the staff they do have are looked after.
"One thing that I would want to see over anything is help in the form of relief for staff (in particular casuals) who have to miss work due to becoming sick or infected," says Catino.
It seems like a small price to pay for a workforce in an industry hit hard by the pandemic.
As to what regulars punters can do, Catino is clear: "Just be nice and stop making awful reviews on any social media platform," he says, "and understand how hard it is to run a business in this climate.
"Can people just be nice?"
So I'll just echo a call I saw the other day from Lehmann's fellow bar owner, Sebastian Soto, on social media. If you've had Covid, you've had your booster, and you're healthy, please go visit your bartender, buy a drink, and support local bars.
See you at the bar.