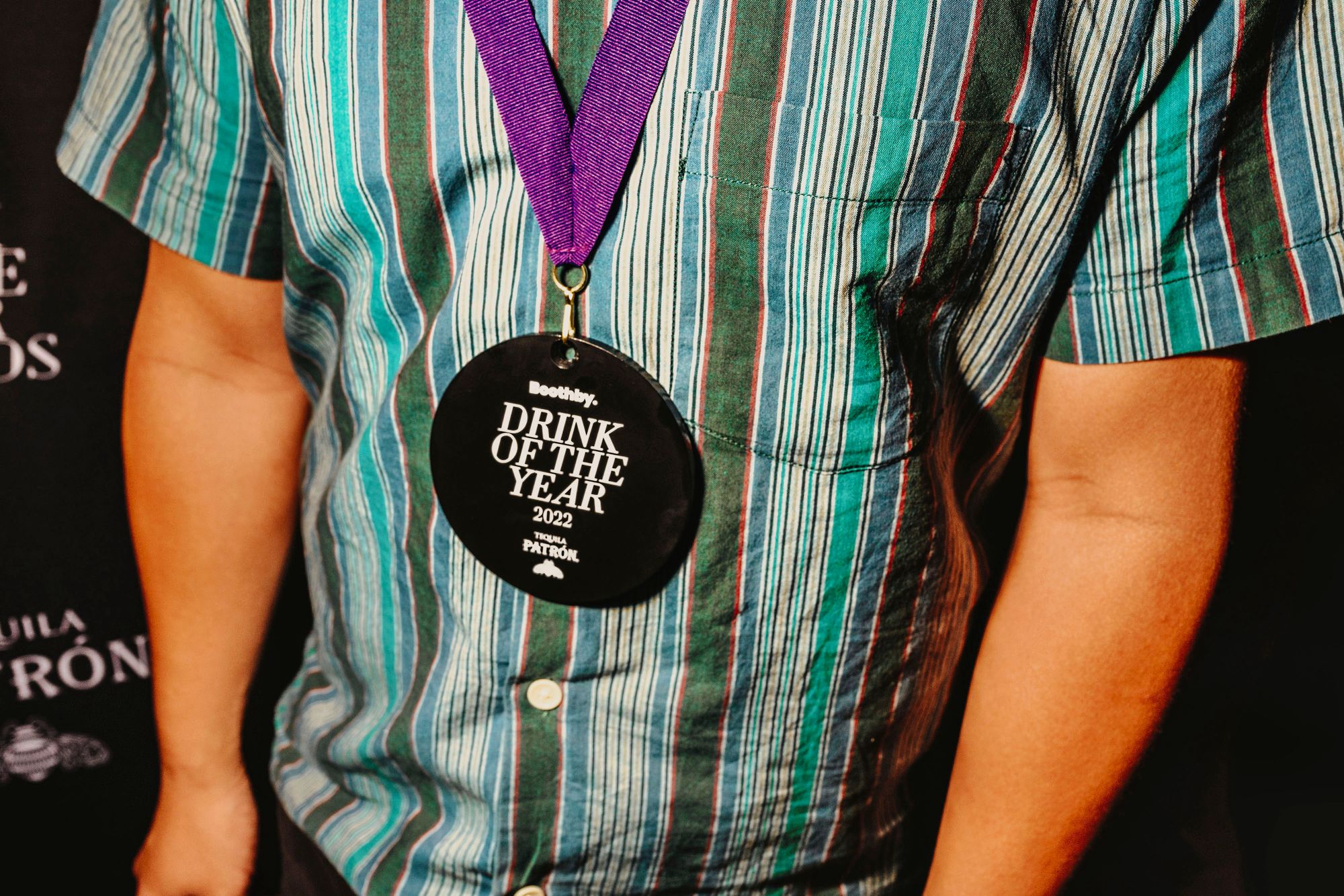 Five minutes with the owner-bartender behind PS40 in Sydney.
Sydney cocktail bar, PS40, is into its seventh year of life; it has changed a bit over the years — it no longer has the soda bottling plant it opened with, there has been a roll call of top flight bartenders behind the stick across a few iterations of the team, and the feel of the room is less minimalistic than it once felt. PS40 hasn't changed but has grown, and it's well on its way to 'bar institution' status.
One thing that hasn't changed, however, is its owner and bartender Michael Chiem and his focus on creating delicious, outstanding drinks. The drinks at PS40 have always been among the world's best.
So there was no surprise in the room on the night of the Boothby Drink of the Year Awards in November when Michael claimed the title of Drink of the Year presented by Patrón Tequila with his drink, the Africola.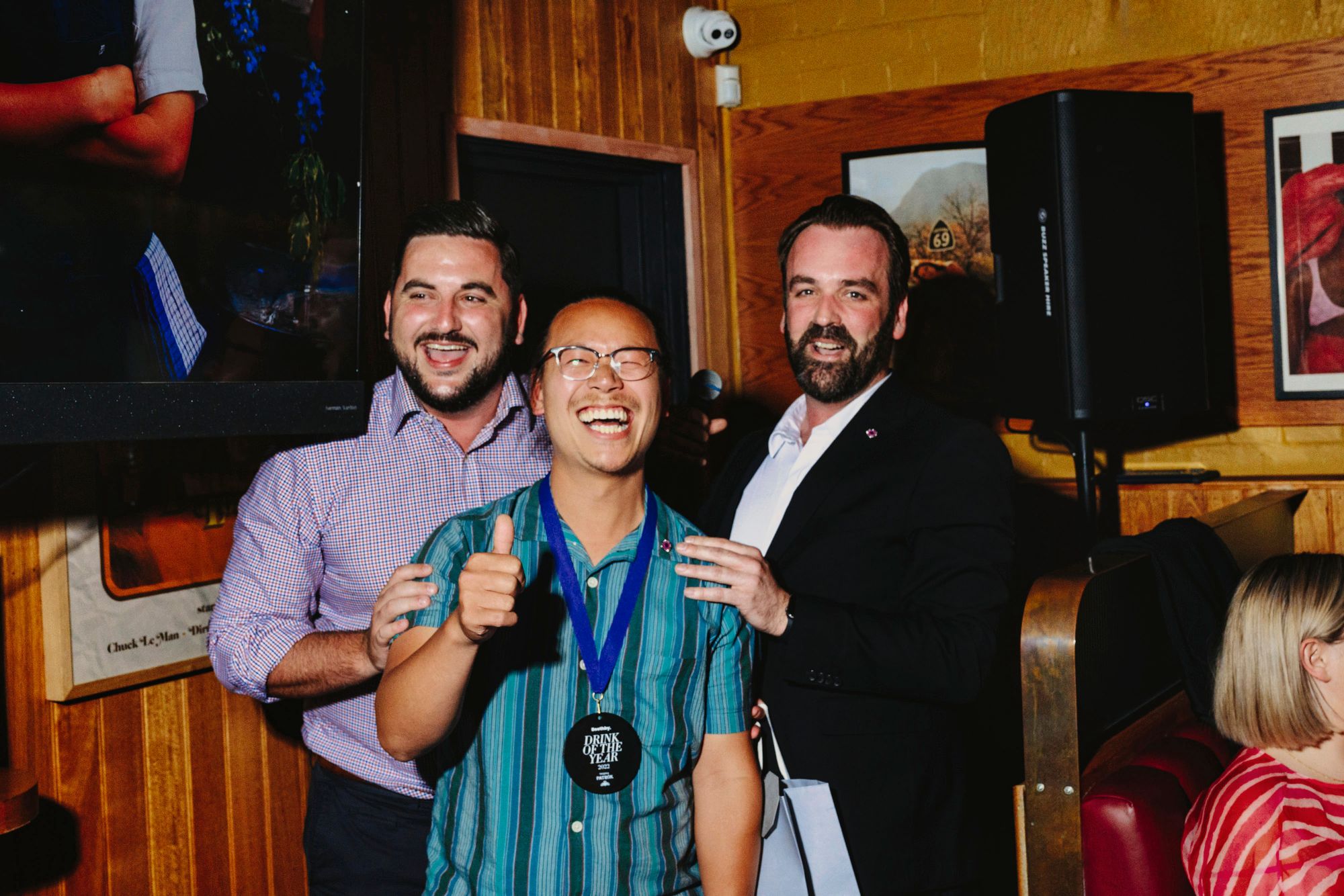 I've written about the Africola before — you can get the full recipe and Michael's thinking behind the drink right here — so I wanted to talk to Michael a bit about how he approaches drinkmaking and the creative process more broadly.
Below, lightly edited and condensed for clarity, Michael tells me what the creative process is like at PS40, how they're adopting a more traditional culinary approach to their drinks, and how the Africola has attracted a following all its own.
What is it about the process for creating a drink for you that you like?
What I like about it is that it can be very different all the time. It's always different for us. The other day, we were trying to come up with something, [and] we used to do a drink called a Fig Leaf Ramos here. And that, after a few conversations, ended up turning into what's on our menu at the moment —  it's a Fig Leaf Martini.  I think it's really exciting because when I initially wanted to come up with something from the fig leaves from my mum's house, I didn't have a Martini in mind and we've never served a house Martini of any sorts before. And somehow we ended up down that street. That's pretty cool in terms of the creative process, in terms of staying open minded and tossing it around the room.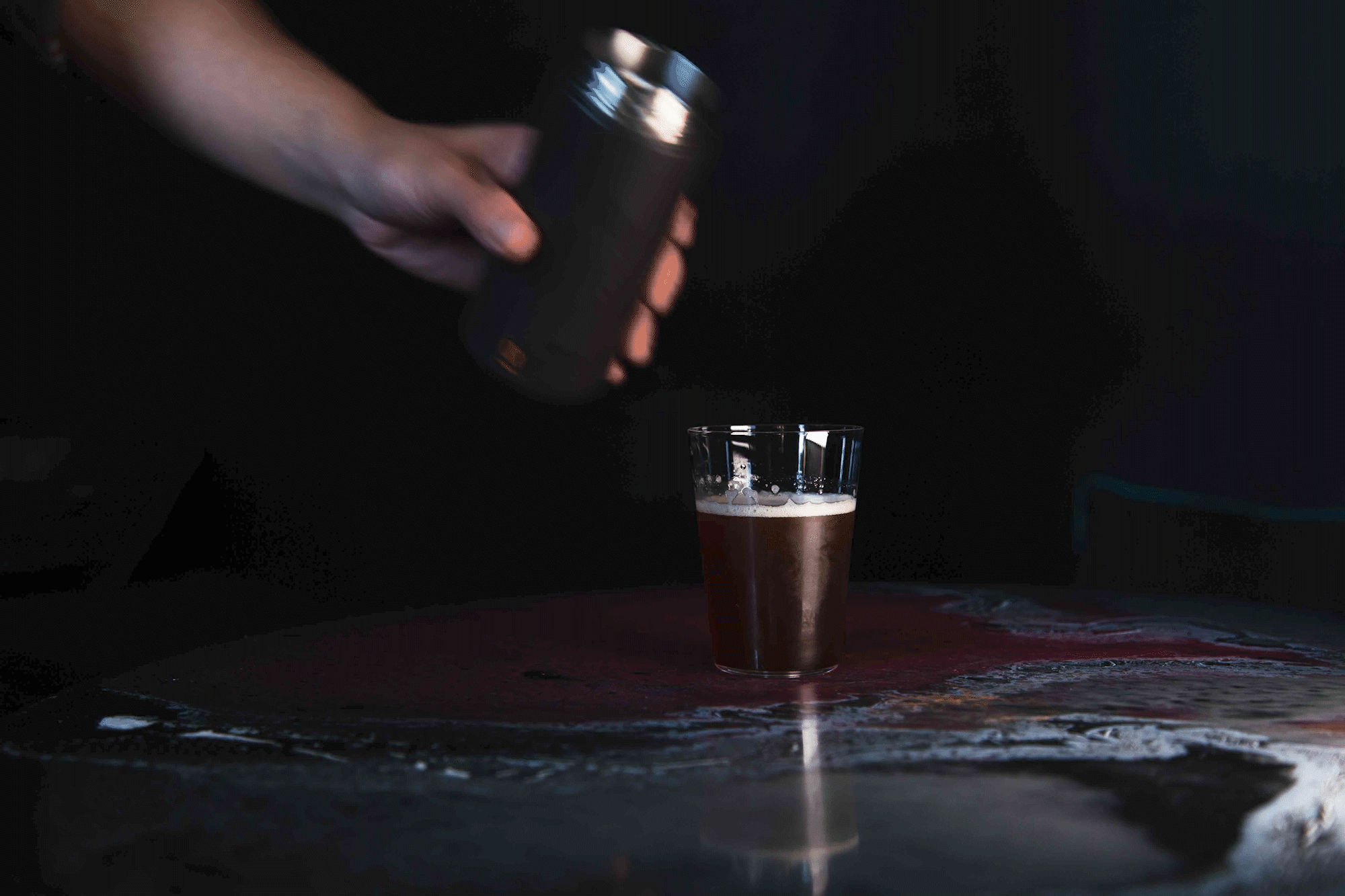 Do you have a particular way you like to go about the creative process?
No. It's not formulated by any means, I wouldn't say it's very structured. I think the main thing is that I've noticed from bar to bar, and bartender to bartender, it's just having a go. So often, we're so busy just trying to get through the day from open to close. A lot of people don't have any bandwidth left for coming up with drinks and it comes a lot easier to some than others. I think the most important thing is you've got to give it a go.
PS40 is definitely going from conceptual drinks to more flavour-driven and culinary [drinks]. What we're trying to push right now in terms of redefining ourselves is using the term, culinary approach. So going back towards how a chef would pair food on a dish. A lot of bartenders these days [are] more on the molecular culinary side, whereas we'll be a bit more traditional in terms of flavour pairings and how we handle produce and how we process it.
The Gladys Gimlet is a great example. It's just a simple gin Daiquiri with some fresh lime peel and freshly grated lime zest, which anyone could probably do. But we blend them and first grate the zest in every single drink to order. Fresh is best and very much so in that case. It's the extra work that goes into it, and that's the culinary approach that we're looking at.
So are you sort of saying that you're less about acid adjusting and all that? Because I see a lot of that going on now.
We don't really do anything like that. I've had drinks taste perfect as soon as it has been been blended and shaken. But if I was to blend the exact exact same [drink] and batch it, in 15 or 20 minutes it would be nowhere near as good. So it's more focusing on timing in terms of the flavour. I guess that's where the Africola works as well. Everyone who works at PS40, after a little while, can eyeball how the foam is feeling, and the texture is so important. You can give this drink recipe to heaps of other bars, and it just wouldn't taste the same. Because I feel like everyone here has the tenacity to [understand], it's temperature, its timing, it's texture as well.
So it's a tricky drink.
Yeah. It's not easy. And I feel like there's a bit of touch and feel going into it, a bit of intuition. It's not like, here's the exact recipe and just do the same thing over and over again. If you do the same thing over and over again it won't always be that drink.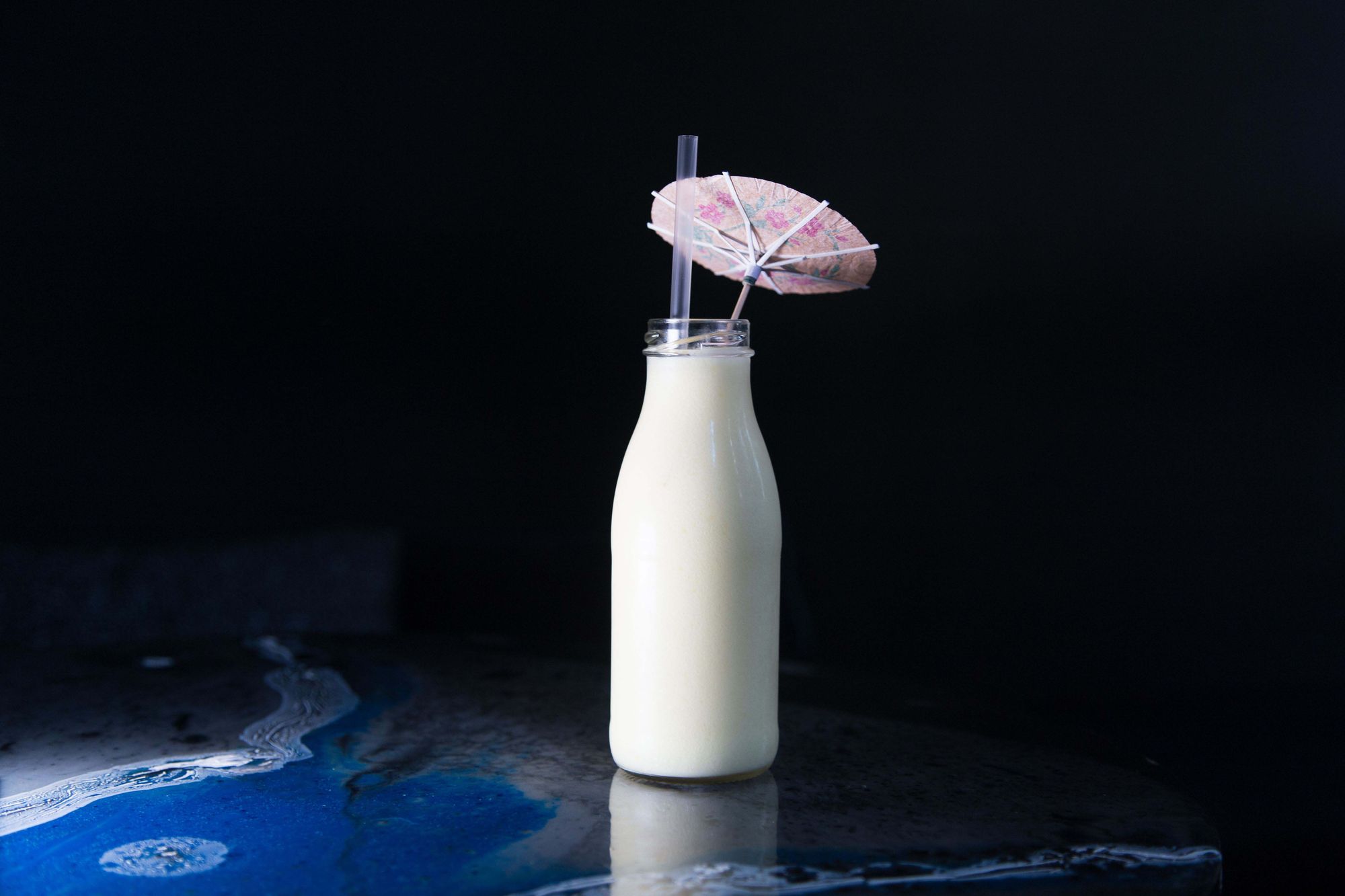 Can you talk about the Drink of the Year win, I mean, were you hoping the Africola would do pretty good in that list?
I was over the moon mate. Like, I was going into it, hoping that it would do pretty well — not expecting to win by any means. For example, I sent [my wife] Carlie a text, after you called the first 10 people out, and I was like, Well, I'm at least I'm not in the 40 to 50 — that's pretty good. And then the fact that the Salted Piña Colada made it so far down the the list, that was amazing. And a good testament to solid execution and technique, rather than trying to reinvent the wheel, you know? So that was really cool. The Salted Piña Colada came number five and then having Africola win just kind of like re-wound the timeline for me of how we kind of first came up with it and then how it slowly and really naturally gained its own following of people.
I've never seen a drink before, where people have brought their mates in the next day, and said hey, try this drink and they're buying rounds and rounds of it. I'm obviously stoked to win and so many cool people were in the room on that night, and that was really important to us and the team. But the next the next day, we were serving the Africolas around the room, and it was actually really hard to tell who was there for the award win and who was there just simply because they'd tried it last week. And that cemented to me that the drink itself is like an animal of its own, you know? A lot of people were there because it, obviously, it's just won drink of the year. And then some people were like, No, I tried this drink last week, and I had to get my friends to come in and give it a go. That was actually quite pleasing to see.
I'm super happy, bro.