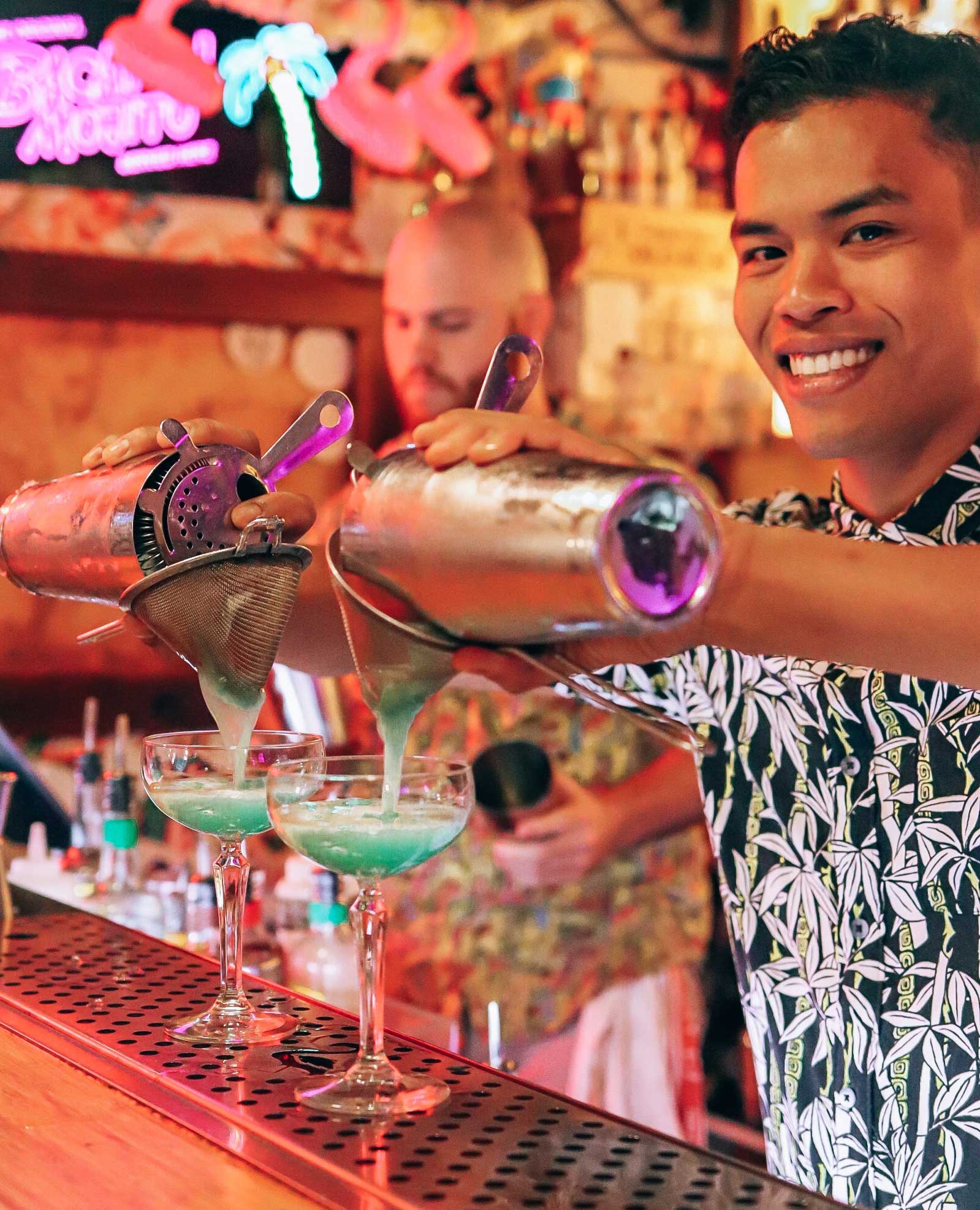 Times are tough for bars right now, but there's still no better place to "forget about the outside world."
It's summer and, if you're living on the east coast of Australia, it's no doubt hot, humid, and more than a little wet. Thanks, La Niña.
There is no better time, pandemic be damned, to get a blended cocktail of some description in your hands and down your gullet.
That's certainly the thinking behind the Miami Vice No 2 at Flamingos Tiki Bar in Cairns. You may have heard of a Miami Vice cocktail: it's what happens when the Piña Colada and the frozen Strawberry Daiquiri collide.
Well, being the enterprising bartenders they are at Flamingos Tiki Bar, on their latest drinks list they've gone and crammed another cocktail into the Miami Vice equation: the Corpse Reviver No 2.
"We like to keep our menu fresh and update it often," says co-owner Andrew Pare. "The direction of the new menu was to incorporate new flavours as well as really push the envelope on blending rums from all corners fo the globe as well as different house made syrups and liqueurs."
This latest menu is their sixth in three years, having opened their doors on the 1st of December in 2018. The intervening years haven't been the simplest — there has been this pandemic thing happening the last couple of years — and with Cairns being a town dependent on tourism, the border closures have hit them hard.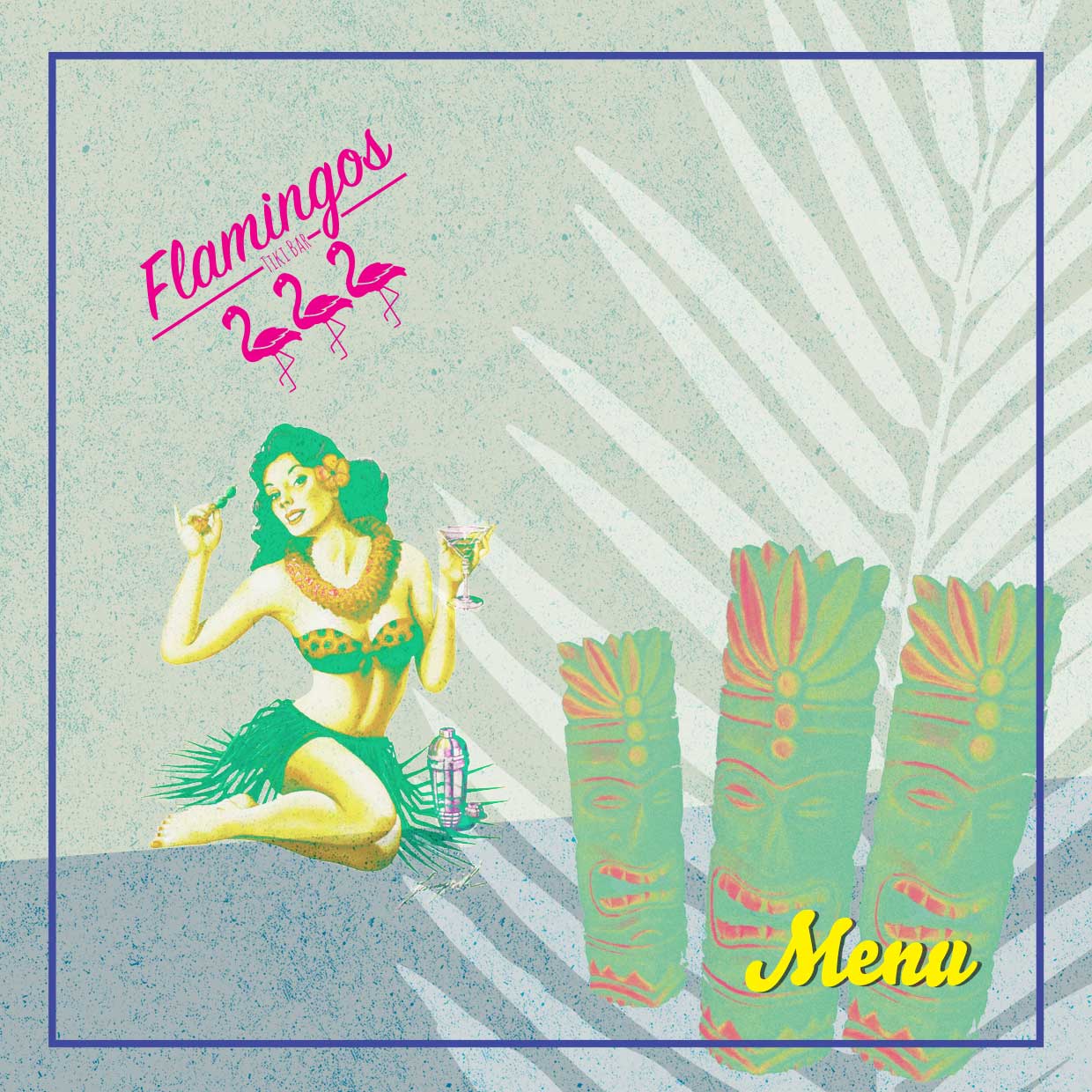 "To be honest business has been tough the last few months," Pare says. "Cairns was starving for the borders to open and get tourism back. Once they did we got smashed with Covid cases. Between staff testing positive and other staff waiting more than six days for results we have had to close down all bars within The Hospo Group.
"We've been able to reopen some of the venues and juggle staff around to make it work but with people now being hesitant to go out we have had one of the quietest months yet. We are really hoping to get some normality back as soon as possible."
But Pare knows what a tiki bar is all about.
"With that being said, Flamingos is a place where one can escape the craziness of the world," he says. "Forget about the outside world, lay back and enjoy an exotic drink and island vibes."
And there are plenty of tiki staples on their new cocktail list.  Inspired by Donn the Beachcomber himself, there are modern takes on classic tiki drinks, and a large back bar of rum to work through.
Get a look at their recipe for the Miami Vice No 2 below, and follow them here on Instagram — that's where you'll be able to get a hold of their secret menu, we're told.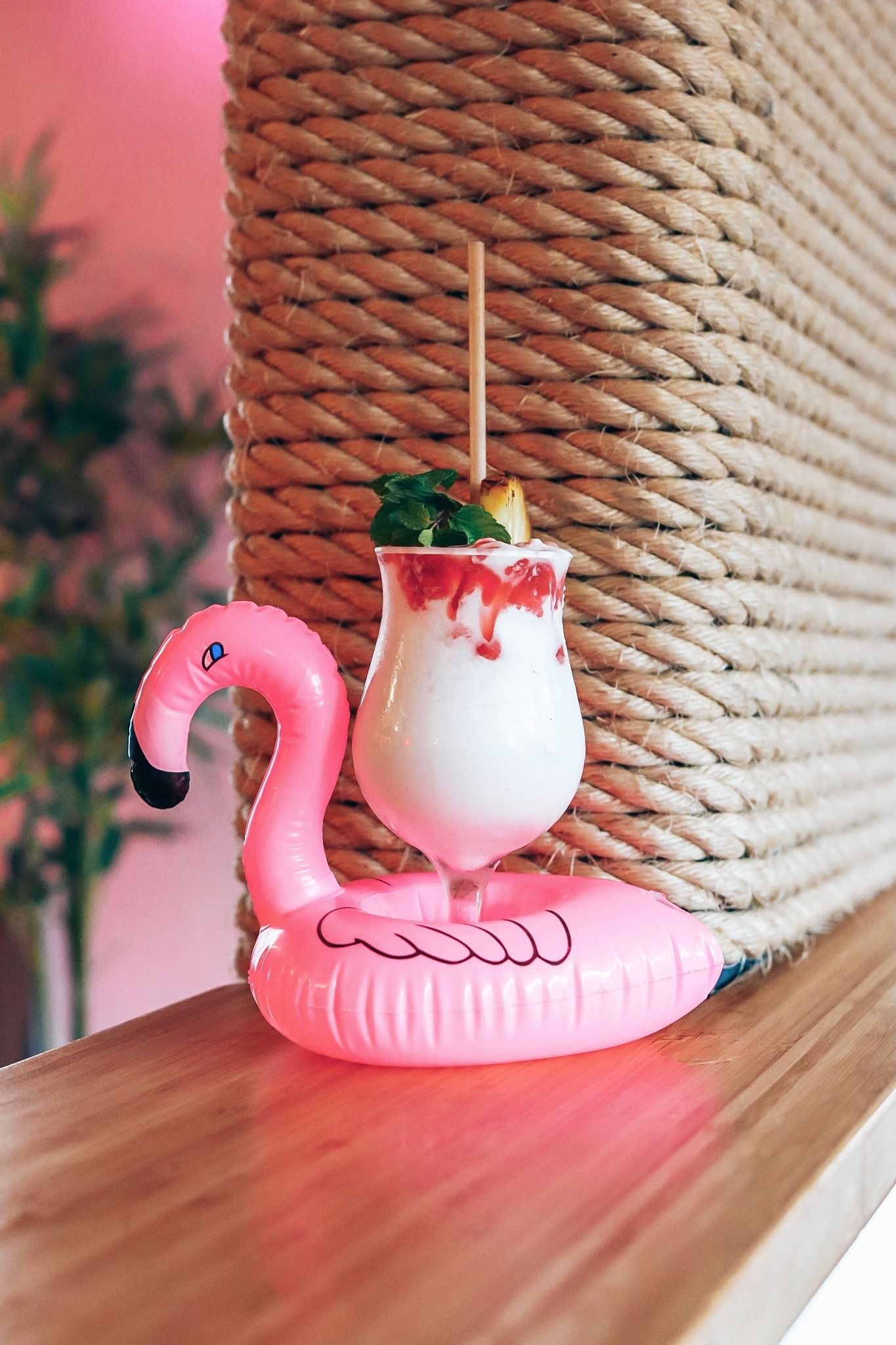 Miami Vice No. 2
Ingredients
45ml Bacardi Carta Blanca
15ml Lillet Blanc
5ml absinthe
45ml fresh pineapple juice
30ml house-made cream of coconut
15ml fresh lime juice
30ml strawberry puree
Instructions
Flash blend and dump into a Hurricane glass.
Give it another spray with absinthe — light it up!
Recipe from Flamingos Tiki Bar, Cairns.