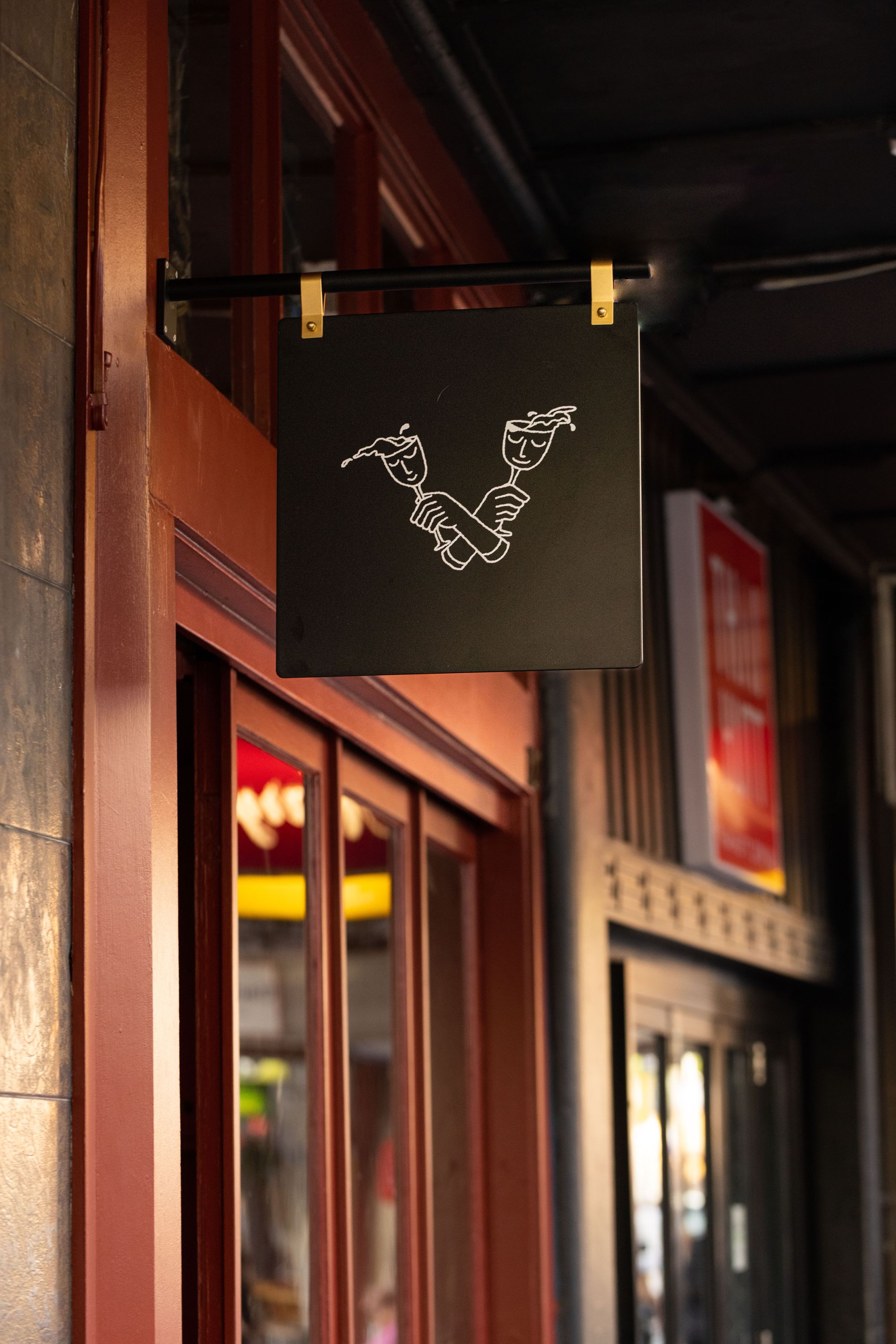 Everyone talks about it, but what does it mean? Swanny Kanongataa might have the answer.
Hospitality. What does that even mean?
If there has been an overarching trend of the last five to 10 years, it would be this: every new bar opens up talking about wanting to focus on hospitality. They're less these days about a particular spirit focus or theme; they're all about the hospitality.
Which is great. But I don't think those bars with themes aren't about hospitality — it's not an either or situation. The problem is, when you hang your hat on hospitality alone, what does that even mean?
It's an all-encompassing term which is easy to throw about, right? And I know I've been to bars who have talked about hospitality, but not backed it up in practise.
But I have been to one bar in recent weeks where I believe they know exactly what hospitality means.
That bar is called Huelo, which in Tongan means sun rays. "The sun rays, you know, represents the warmth of hospitality, which is essentially what this business is about," says Patrick 'Swanny' Kanongataa. "And people kept asking what kind of bar you're going to open, what's the theme. Why can't we just open a bar that's just really good at hospitality, you know? No focus on whiskey or calvados or any particular spirit — it was just, let's just be really nice to people."
There might be few better people to do it. He's the co-owner and operator of Huelo, which he opened quietly back in March with Andres Walters, the co-owner of Sydney CBD bars Old Mate's Place and Ginny's Canoe Club.
Kanongataa has plied his trade at bars like Zeta Bar, The Wild Rover, Old Mate's Place and more, and through numerous interactions with him over the last 10 years, I've never left his presence and not been in a better mood than when I arrived. He's got a laugh which I challenge you not to catch, he's always ready with a story — any bar he's behind is a pleasure to sit at. So whilst I'm not sure I can define hospitality, I do think that's a pretty good place to start.
Huelo is a bar in two parts: the general store at the front, and a cocktail bar out the back through a nondescript door. "It's a venue within a venue," Kanongataa says.
The general store is part store — you can buy olive oils, pasta, tinned goods and artisan ceramics from the shelves.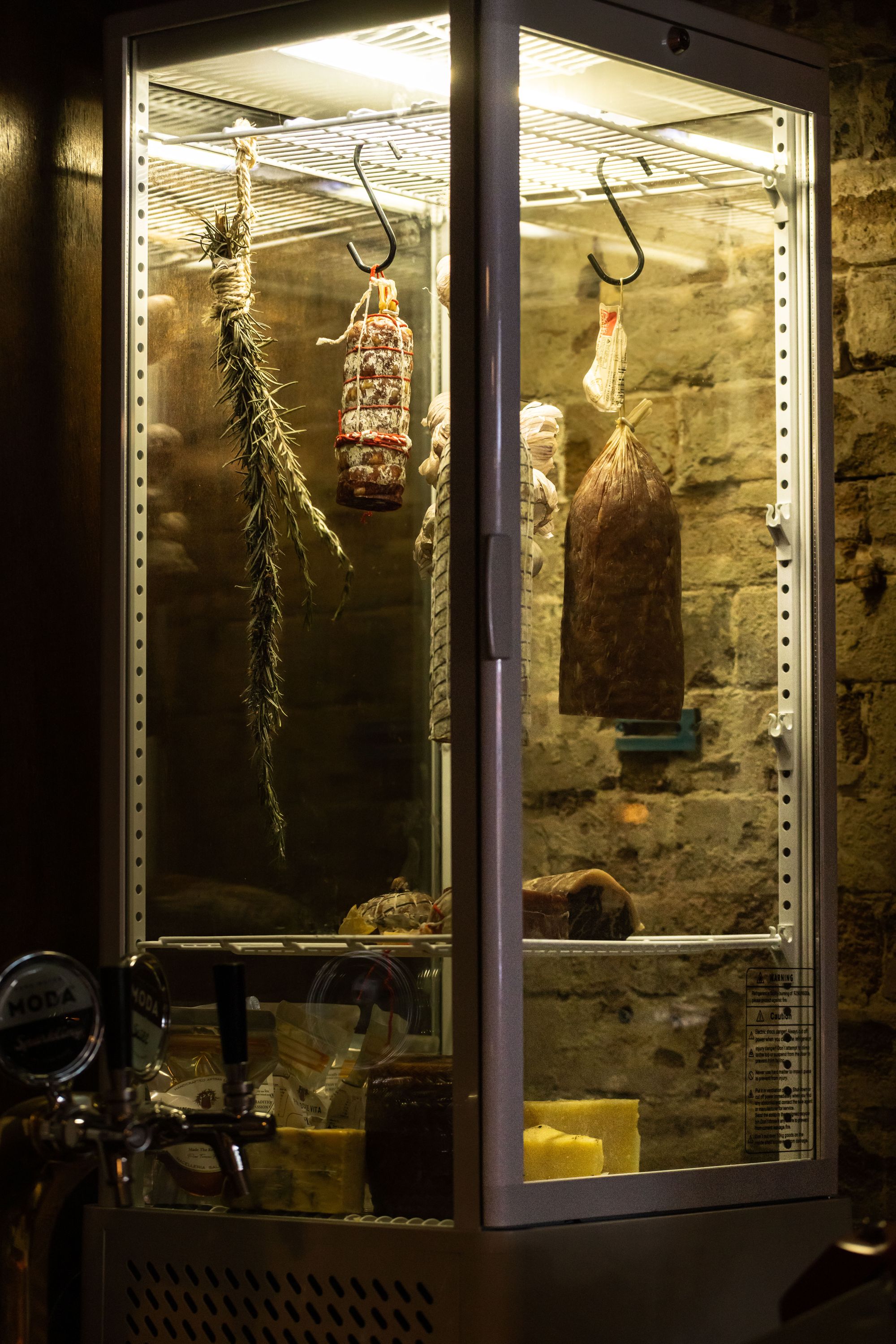 "The general store is all about connection," says Kanongataa. Like the ceramics from Susie Brooks: "She's just a regular here and she makes ceramics in her spare time and you know, we love to support her and stock her stuff and talk about it."
Service in the general store is centred around a butcher's block in the middle of the room; there's no bar as such, and you can move freely about the space to take a perch on one of the high tables indoors, or grab a seat at one of the three two-tops outside on King Street.
"It's designed to be that kind of home away from home that those general stores sometimes feel like," Kanongataa says.
But it's through a door at the back of the general store where you'll find a slim bar and a smattering of cocktails; the bartenders behind there are quick with a smile and good with the tins. And there's a little courtyard out the back, one I imagine will be the scene of impromptu parties come next summer. There's something very neighbourly about the whole place.
There's little doubt that Kanongataa will remember this year and this experience, a long time. Not only has he opened the first bar of his own, he also became a father a few weeks back. So has he had any sleep yet?
"I'll sleep in four years time I think," he says. "I didn't time it very well!
"I think it took a couple of weeks to really kind of step back and go like, Wow, we did this. Because when you're building and there's so many things changing, you just feel like you're at work. I've been working full time in hospitality for 18 years. I think a couple of weeks ago, when I had my son, I kind of stood back and was like, well, we actually did this."
"It's amazing we managed to bring our dreams to life."
You can find Huelo at 127 King Street in Newtown, online at huelo.com.au, and on Instagram at  @huelobar.