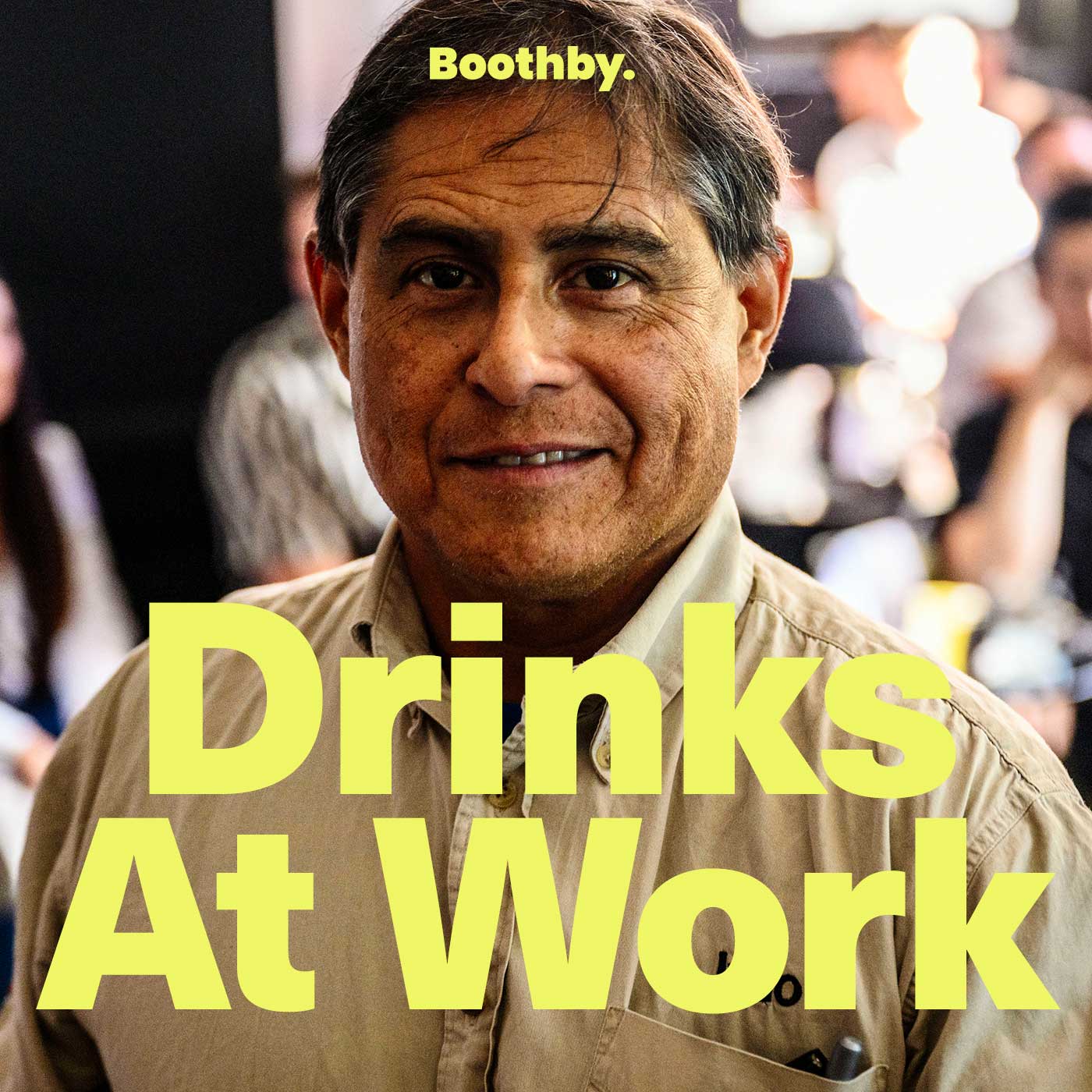 Last week I had the pleasure of hosting a live recording of Drinks At Work with the award-winning Julio Bermejo.
---
Thanks to everyone who has recently subscribed to this newsletter — we're now at over 885 Boothby members with more than a few of you who are paid members — your support is amazing and much appreciated. And if you'd like to become a paid member, you can help to support Boothby from $10 a month right here.
---
Drinks At Work is back for the 2023 season and you might notice, it's coming out on a Wednesday this year, so please, subscribe to the podcast in your player of choice and keep your eyes on your inbox for the newsletter each Wednesday.
You can listen to the latest episode in the player here, or take a listen on Apple Podcasts and Spotify, or wherever you get yours.
The first episode this year is a little different to how it usually goes. It's a live recording of a Q&A I held with Julio Bermejo at PS40 in Sydney last week, after an Altos Tequila masterclass and info session on their latest comp. Julio is best known as the creator of the Tommy's Margarita — but he's a lot more than that. Not only does he run his family's San Francisco restaurant, Tommy's Mexican Restaurant (which is celebrating 58 years this year), he is an offical ambassador for tequila to the world, and has won a number of accolades, including the lifetime achievement award at Tales of the Cocktail in 2014 and the industry icon award at the 2017 World's 50 Best Bars ceremony.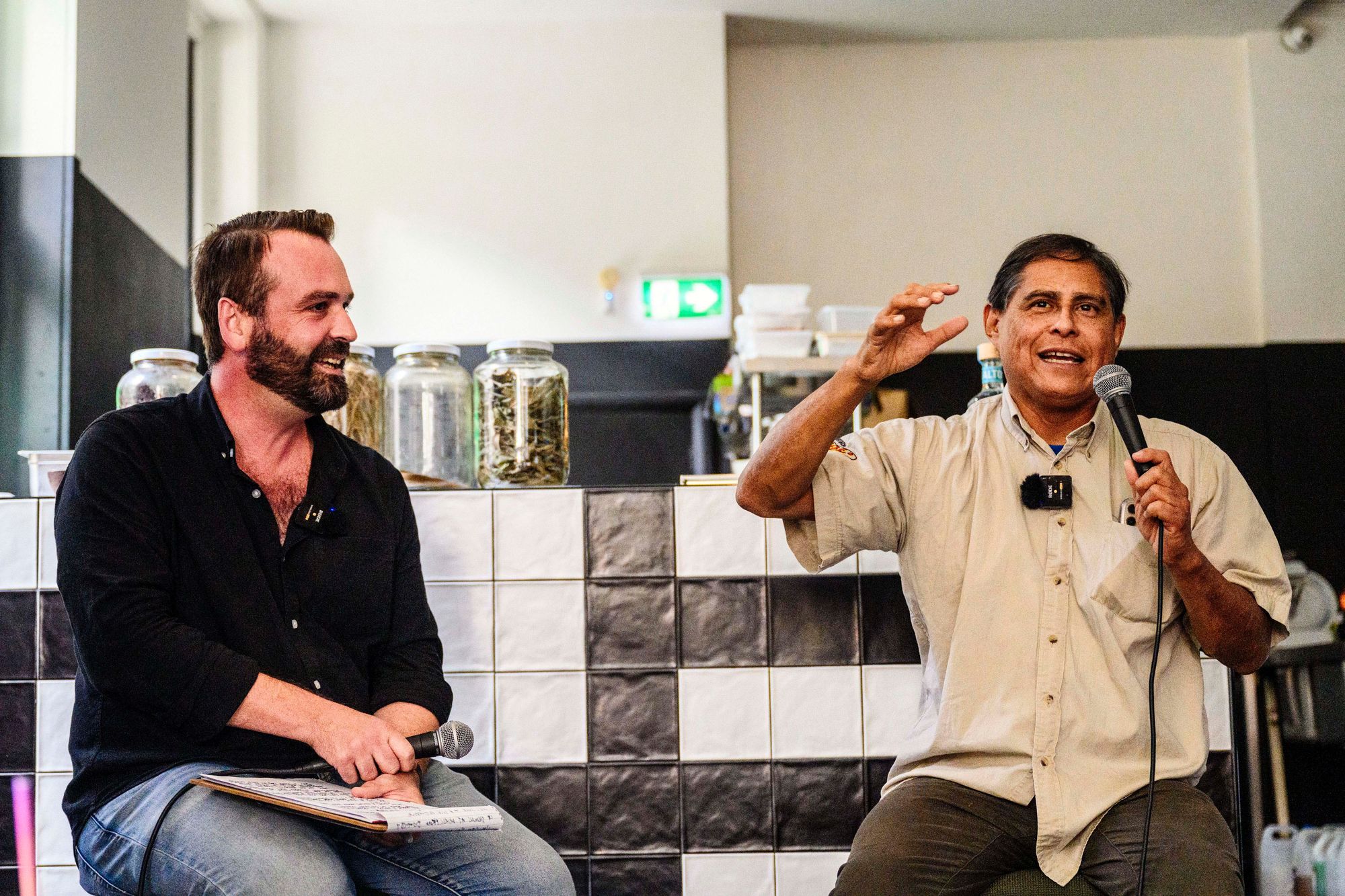 But most importantly, Julio embodies hospitality — speak to anyone who's anyone in the industry and they've got nothing but time and affection for the man.
In this episode, we range across a number of topics: how he got into the business, we talk about the cost of limes, who indeed actually named the Tommy's Margarita — it wasn't Julio — and where he gets his deep sense of hospitality from.
He talks about how his father moved to America from Mexico in search of work, first as an agricultural worker, then as a line cook, before he "fell in love" with the restaurant business. It's pretty impressive stuff, when you consider that Tommy's Mexican Restaurant began in 1965, and its Margarita is known all over the world.
I've got some of my favourite quotes from the interview below, but do yourself a favour and give Julio a listen. He's a great storyteller, and his enthusiasm for hospitality and tequila is palpable.
The Quotable Julio Bermejo
"I was working there — not being paid — but working there from when I was five or six years old, de-boning chickens, you know, peeling potatoes, turning carrots. And I hated having to work at Tommy's." I don't know about you, but it's refreshing to me to hear that someone like Julio — regarded by many around the world as the most hospitable guy they know — didn't love the gig when he first began, and found it embarrassing even, because the restaurant was across the road from his school. The change came, he says, when got to work in the bar — and fell in love with tequila.
"My father taught me how to make Manhattans for the police officers on duty that would come in," Julio says, when he was around 14 years old. Things were different then.
"We've been in our neighbourhood, the Richmond District [in San Francisco] and in our same location for 58 years."
On the Tommy's Margarita, which Julio first pulled together with agave syrup in the late 1980s: "The other thing too, that was kind of monumental, was a desire to make a Margarita that tasted of tequila." Margaritas back then were drowning in flavours of anything but agave. We've come a long way!
"My parents, from a very early age, just taught us to respect everyone, right?" That's where Julio gets his sense of hospitality from, he says. "I mean, doesn't matter what you look like who you are, where you come from, we're all the same."
On the traits that he thinks have set him up for his career: "I think I can say I love people and I've been so blessed."
---
In Other Drinks Career News
Sydney's multi-award winning (like, multi-multi-award winning) Swillhouse Group is getting ready to open their new venue in The Rocks, Le Foote, and are hiring for a range of roles — visit swillhouse.com/careers to learn more.
Speaking of award-winning bar groups, the Speakeasy Group is on the lookout for staff for their soon to open Sydney CBD venues, Eau de Vie Sydney and The Sanderson. Visit speakeasygroup.com.au/careers to view all jobs and register your expression of interest.
And the next Kings Cross bar from Bartender magazine and Piccolo Bar owner Dave Spanton is on the way. It's called Vermuteria, and they're looking for both full time and casual bar staff — email Michael Drescher on michael@spantonmedia.com with your CV.