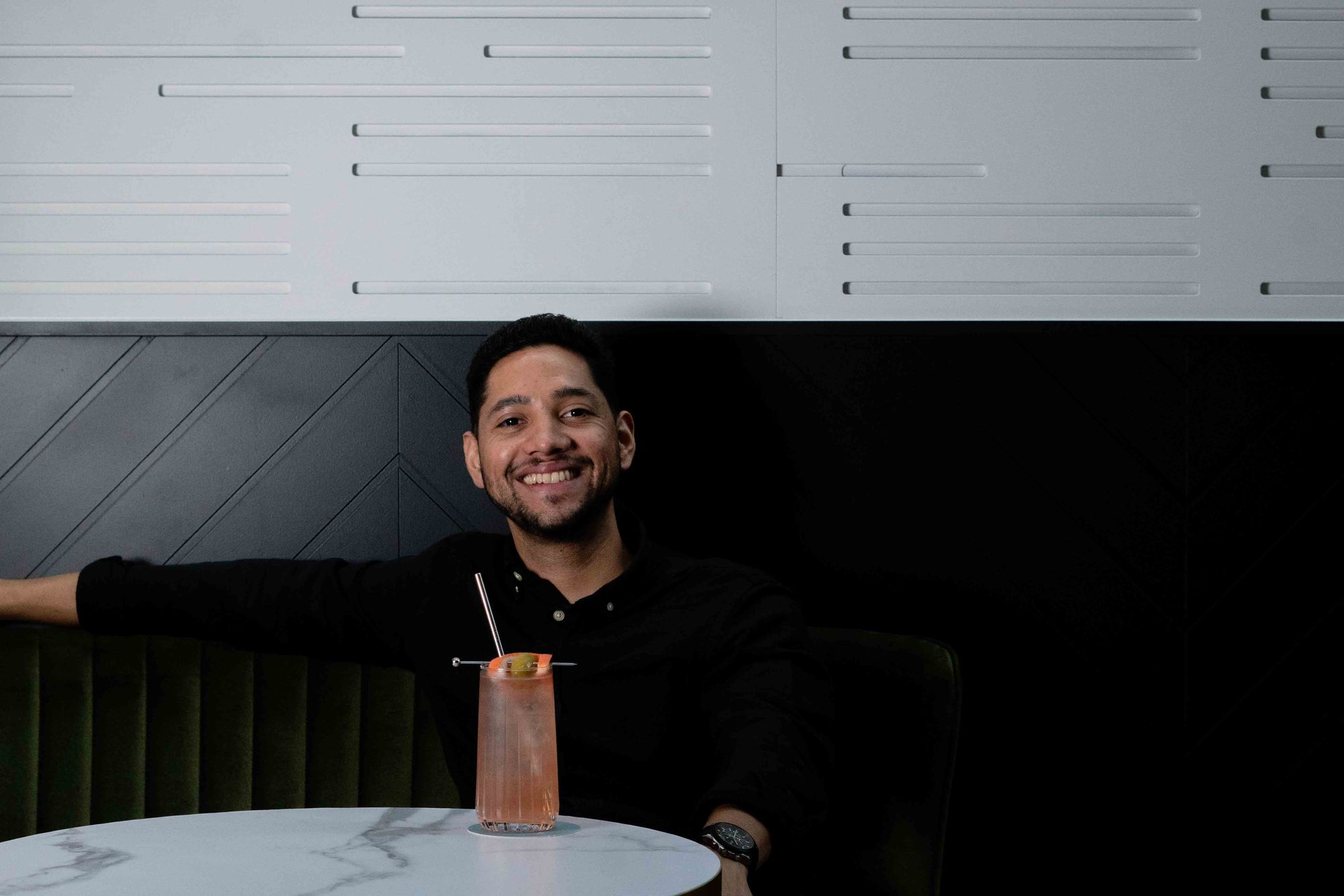 The Brisbane bartender talks Dawn, being a people person, and the city's bounce back.
We've written before about the tight-knit bar community in Brisbane, and on a visit a couple months back — and from talking to brand ambassadors and bartenders who have been there recently — it's clear that drinking in the city of the brown snake is only getting better.
One bartender up there pushing along the city's delicious drinking is Matt Portillo. He's the beverage manager for Brisbane CBD bars Leonard's and Dawn, and has graced the stick at a number of top bars around Brisbane — he's also made some of the best drinks we've had in town.
Below, lightly edited and condensed for clarity, we check in with Portillo for an update on how the Brisbane bar scene is bouncing back, what the role of beverage manager actually involves, and why he does what he does.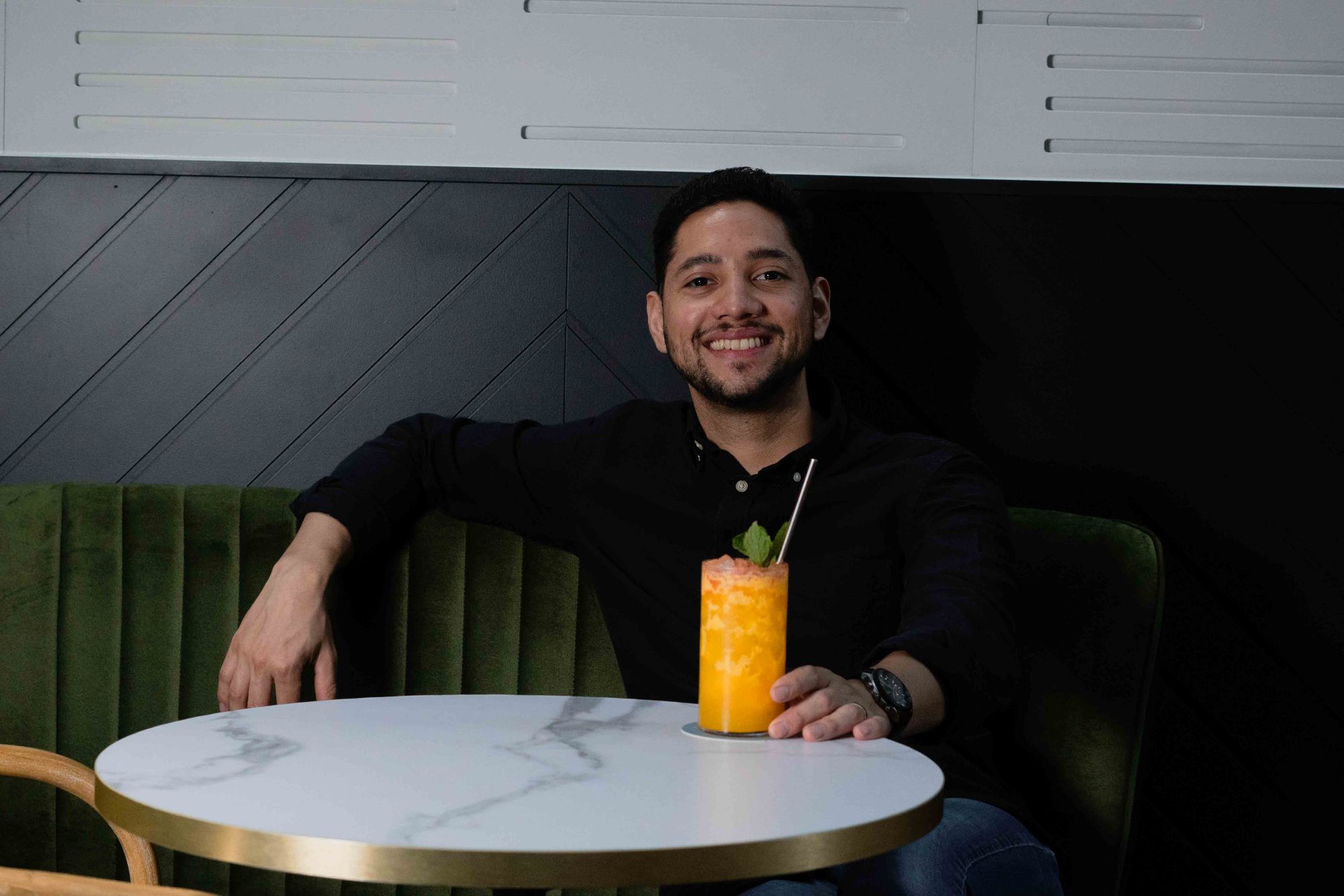 Sam Bygrave: You're at Dawn in Brisbane, what do you do there?
Matt Portillo: So I'm actually the beverage manager for Leonard's and Dawn, so it's the company as a whole. Dawn is essentially, a modern–style cocktail bar that is a space that's for everyone. It's pretty casual, but serving some good quality drinks.
You've been making drinks for a while — you make some pretty tasty ones. What is it you like about the whole bartending thing — why do you do what you do?
I like that it's a people-based industry. I love talking to people. I love getting to know people.
You're kind of a people person, yeah?
Absolutely. Yeah, I can talk to a tree and we'll have a conversation. The industry is great. There's so much to learn, you know, and you can make a career out of it — I think that's another thing people kind of forget. And you meet some amazing people.
So what does your consist of? What's your day to day?
Day to day, everything from doing the orders and invoicing, menu development, talking to suppliers, you know, figuring out what we're going to do down the track, creating cocktails, new menus, all that sort of stuff. Ultimately we're attached to a training service, which is Allara, so the training part of it as well is super important.
What is it about initiatives like Australian Cocktail Month that you like?
Well, I think it's pretty important. You know, it's a great concept. For regular people and punters coming in, you know, it gives them the ability to go and see a particular bar, or venues that they haven't seen yet that are part of this as well. So it gets people to bounce around and try the creations, and get to know the staff. It's about support and brands supporting the industry. And it's a great conversation starter — it gives you the ability to talk to people about what you have at your venue, what offering you have, and then obviously being able to refer other bars in your area.
How is the Brisbane bar scene at the moment? I mean, you guys had a shocking start to the year.
The floods were a really hard time for a lot of people, and a lot of businesses did shut down. A lot of them probably won't be reopening. You know, the Covid still has an impact. But I see Brisbane definitely in the last two months, there's the sign that people are getting back to that pre-Covid of idea normality.It's refreshing, you know, Brisbane is changing so much. There's so much development, so many new venues, it's actually quite hard to kind of keep up with all of the venues that are opening. I think the challenging part, not only for Brisbane, but for the industry as a whole is the whole staffing situation.
That's tough, isn't it?
It definitely makes the job a bit more challenging, but ultimately, it's a bit more rewarding as well. You know, having everyone pull in and to really come together as a team is a big, big part of it. My hopes are that businesses and staff do well, both financially and mentally. There's been a bit of a decline that I've seen in the mental health side of things in the industry, which I think everyone needs to kind of support each other in that way.
If you get time to get away from the bar for a night, where else would you be going for an Australian Cocktail Month cocktail this month?
Frog's Hollow Saloon. You know, it's a brand new venue, but it feels like it's been there for ages. It has a really nice homely vibe, it's fun, plus a bit of country music here and there never hurt — not to mention it's got a cracking team, solid service and really good drinks. They're doing a drink for Australian Cocktail Month called Soft Rock. It's pretty  simple, but delicious.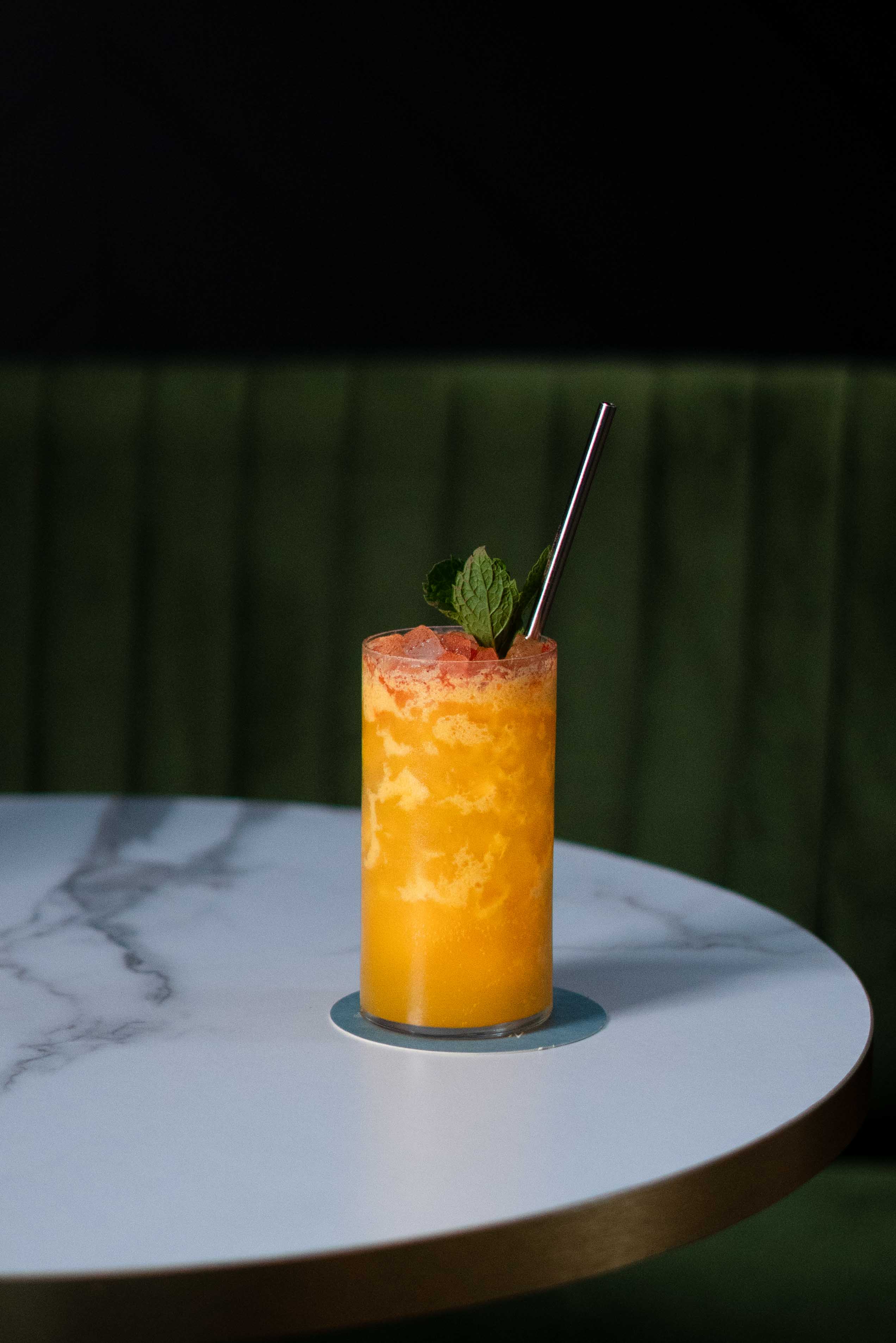 La Tropiale
Ingredients
45ml Citadelle Gin
10ml coconut and makrut lime sorbet
60ml prosecco
10ml mango puree
4 dashes of Peychaud's bitters
Instructions
Shake ingredients to toby shaker and dry shake.
Add prosecco and crushed ice, give a light swizzle and cap with more crushed ice.
Garnish with mint sprig and dust with raspberry powder.