Giacomo Ginanotti from Barcelona's Paradiso comes to Dean & Nancy and Maybe Sammy.
This Sunday Giacomo Giannotti, from Barcelona cocktail bar Paradiso, will be hosting a masterclass at Dean & Nancy on 22 followed by a bar takeover at Maybe Sammy.
Paradiso, which Giannotti opened in 2015, landed at number three on The World's 50 Best Bars list in 2021, and has featured on that list every year since 2017.
It's also the site of some interesting experimentation and innovation, the likes of which Giannotti will discuss at his masterclass on Sunday at Dean & Nancy on 22. It kicks off at 3pm, and is open to everyone to attend — just head on in.
At 5pm on Sunday, Giannotti will move the show down the road to Maybe Sammy (ranked at number 22 on The World's 50 Best Bars, by the way) for a bar takeover that night.
"Borders are finally open," says Maybe Sammy co-owner Stefano Catino. "To have the first international guest shift is amazing, and that being Giacomo from Paradiso is even better. I've been following them for years and I love what they do."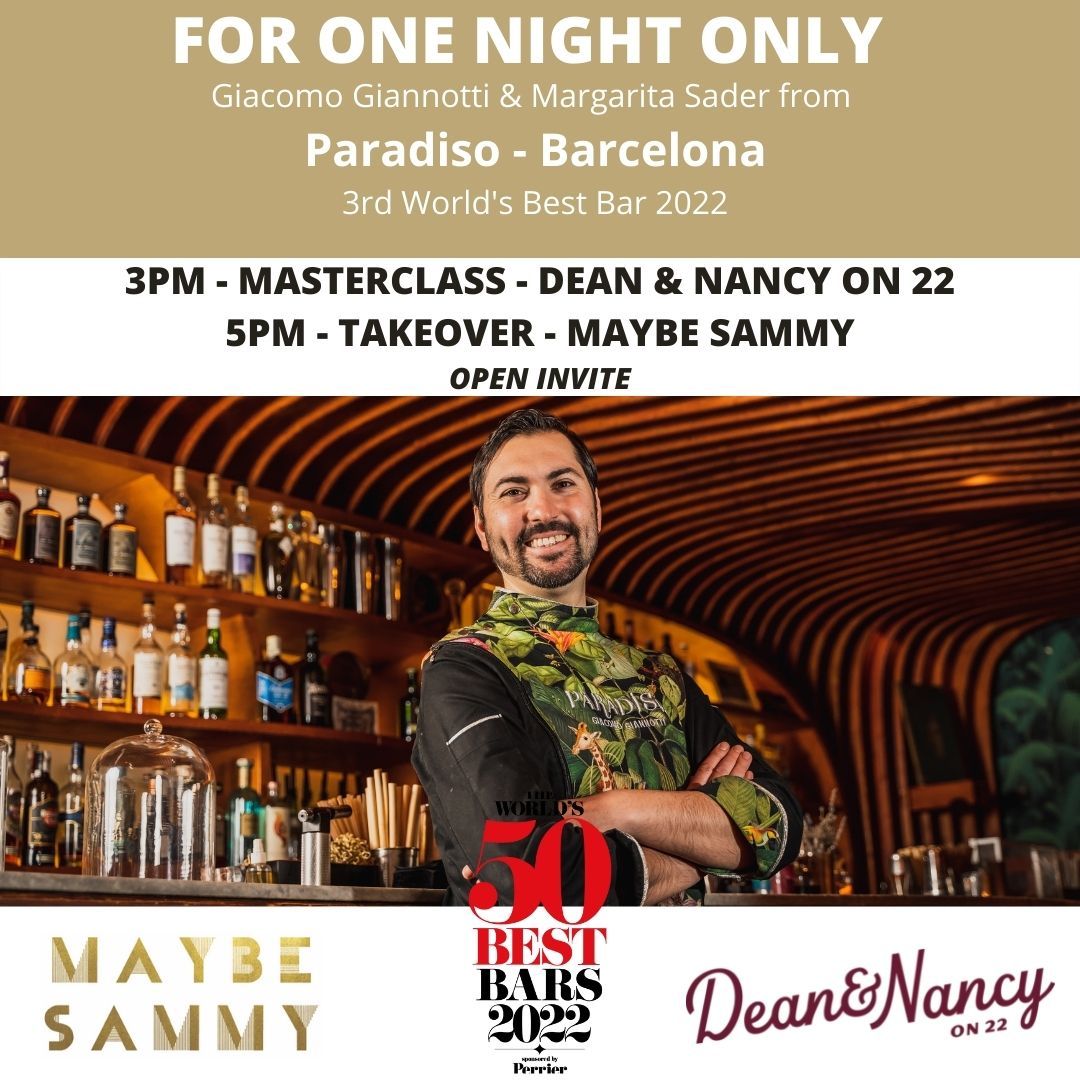 Paradiso is known for its spectacular drinks, and a flair for the theatrical and innovative.
One of their most famous drinks is the Supercool Martini, developed by Giannotti and Paradiso, which makes use of some fancy freezing tech (take a look in the video below).
Both events are open to anyone to attend. We'll see you there.