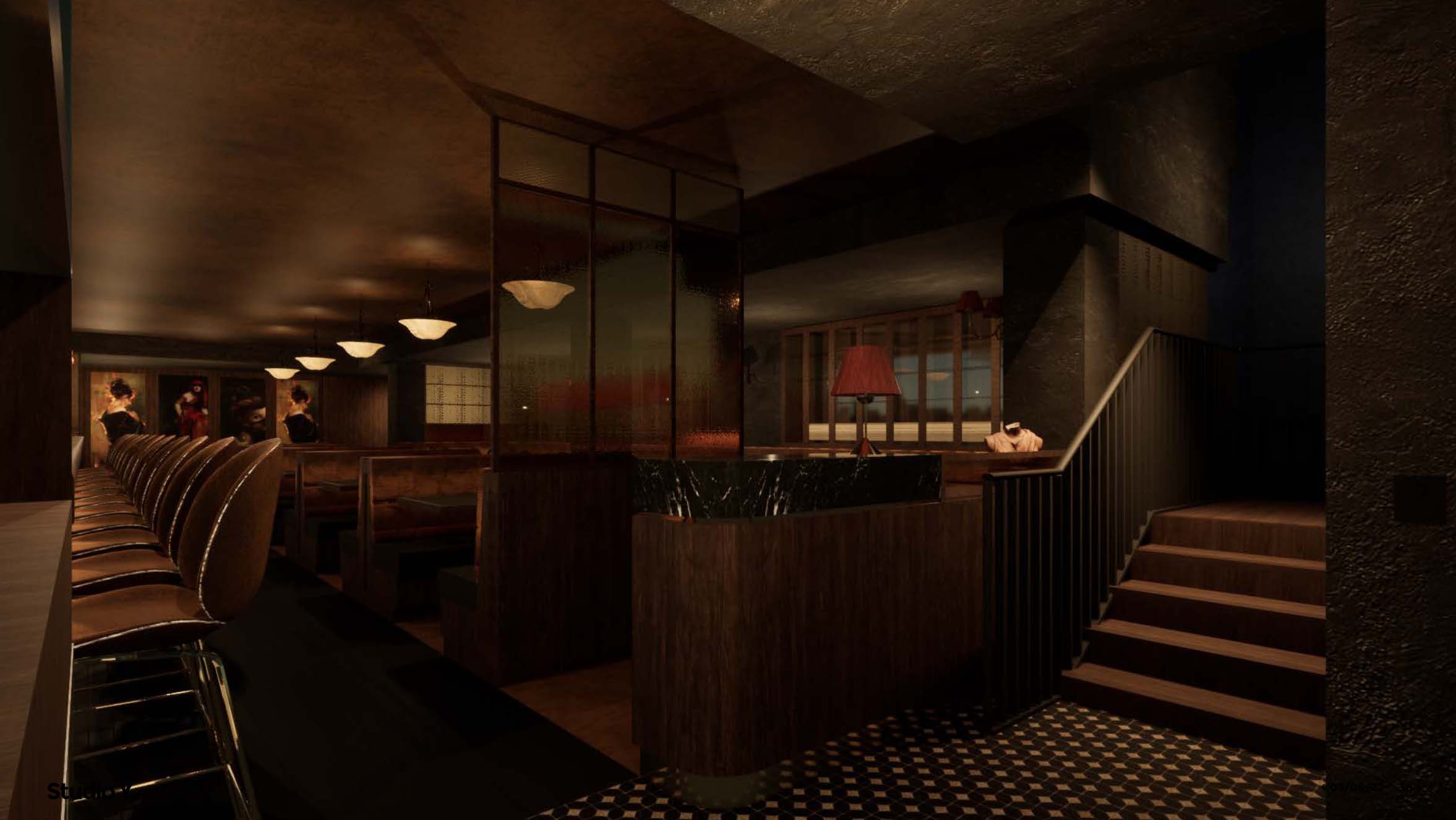 A Sydney icon is set to make its return, with a big emphasis on occasion.
A big thanks to all of you who have subscribed to the newsletter—  we're now over 885 Boothby members with more than a few of you who are paid members — your support is amazing and much appreciated. If you'd like to become a paid member, that helps to support Boothby too — you can do so from $10 a month right here.
---
It's hard to overstate the importance of Sydney's Eau de Vie in the broader bar context of Australia. The influential bar won numerous accolades, spawned a sister bar in Melbourne, and launched the Speakeasy Group's armada of hospitality venues. It was a place that attracted some of the country's best bartenders and consumed a fair amount of liquid nitrogen, before closing — temporarily, with a view to reopening in a new location — in October of 2020.
The good news is, that re-opening is now only a few months away.
When Eau de Vie Sydney opened in 2010, it was the first bar in what would become the Speakeasy Group's stable of venues, including Nick & Nora's Melbourne and Parramatta, Mjolner in Melbourne and Sydney, Boilermaker House, and Pearl Diver Cocktails & Oysters, and Eau de Vie Melbourne. Eau de Vie Sydney was located in the back of the Kirketon Hotel on Darlinghurst Road in Kings Cross, and it was a destination bar — one which encouraged guests to sit at the bar, contrary to the way many Sydney small bars operated at the time — and offered table service, theatrical cocktail serves, and a big emphasis on experience.
When the bar re-opens at its new location in the heart of Sydney's CBD, at Beneficial House in Brookfield Place — its entry will be across the laneway from Shell House — it will be accompanied by The Sanderson, an experience-driven restaurant with a sense of occasion named for Speakeasy Group co-owner Greg Sanderson.
Sanderson and fellow Speakeasy Group director Sven Almenning hired industry veteran Lee Potter Cavanagh as general manager, and I spoke to him to find out what we can expect when both venues open in May.
What to expect from Eau de Vie Sydney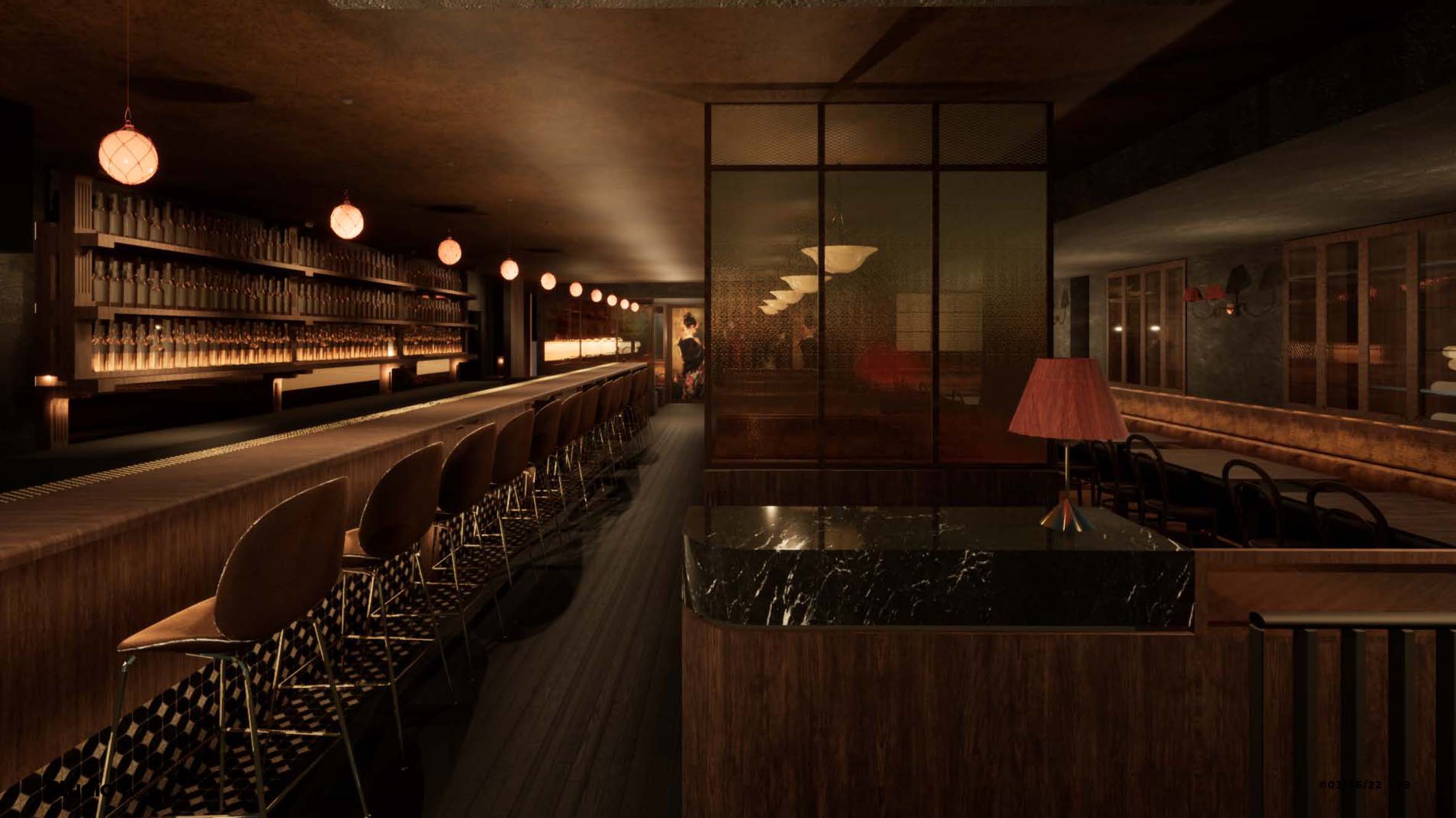 Where is it?
If you've ever heard Speakeasy Group director Sven Almenning talk about Eau de Vie, one thing he'll always mention is that the place was a destination — you didn't just stumble upon it — and that meant that they could implement an adventurous drinking experience you couldn't get anywhere else. It was worth the trip.
And whilst you can expect the same adventurous, experiential drinking, the new location will be less difficult to get to: they're in the basement of Beneficial House, part of the Brookfield Place re-development on Sydney's George Street next to the Wynyard station entrance. But the speakeasy feel will be maintained — you'll enter Eau de Vie via a laneway behind George Street (they're opposite the entrance to the upper levels of Shell House).
"Eau de Vie is very much a basement speakeasy sort of vibe," says Potter Cavanagh. "The entry is part of the theatre, I guess. It helps it to feel like an escape from the everyday."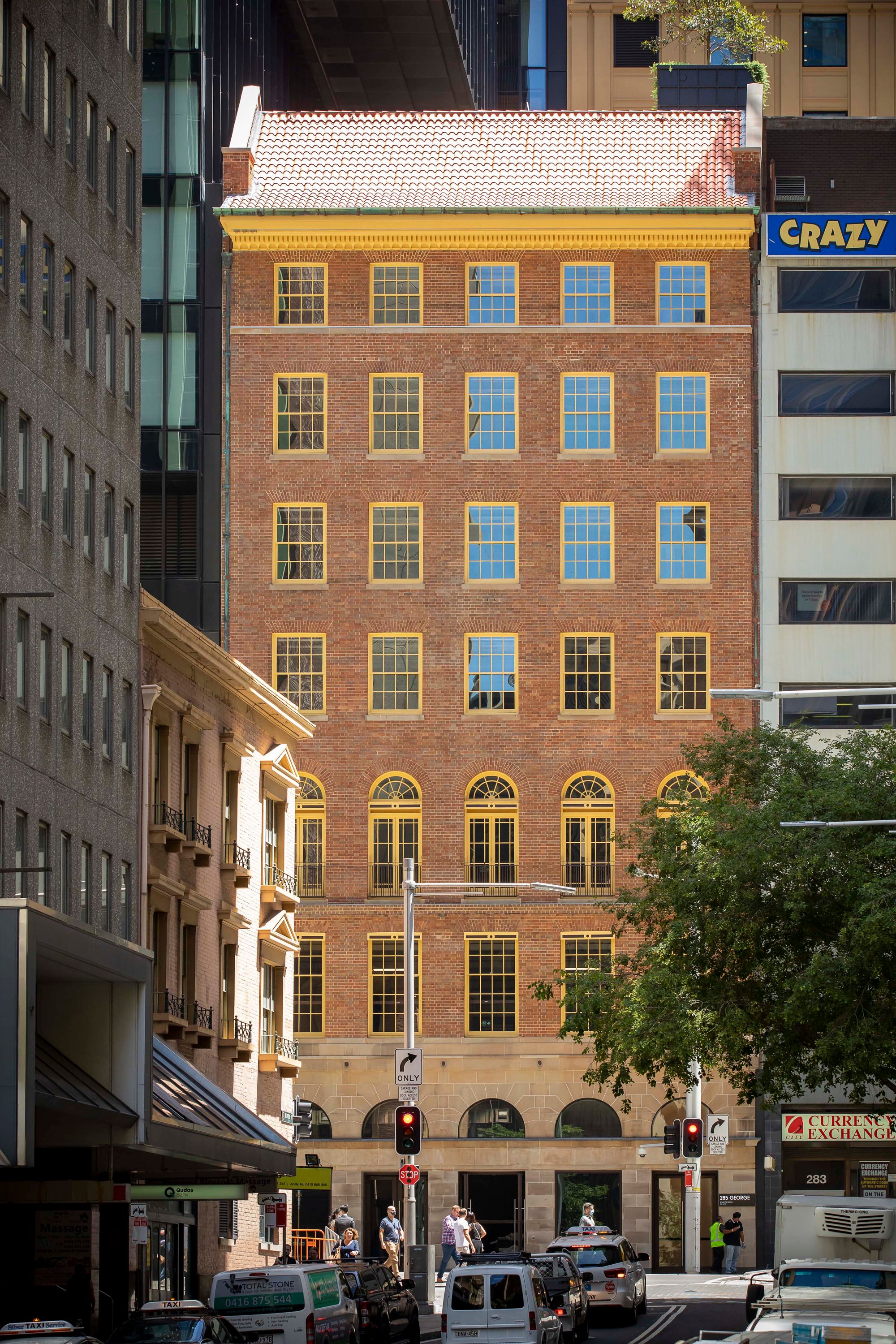 And the Speakeasy Group is going all out with latest incarnation of Eau de Vie Sydney, which will accomodate 120 people.
"Eau de Vie Sydney, when they first started, it was something where what it is kind of evolved over time and kind of grew into itself, and in some ways probably outgrew itself," Potter Cavanagh says. "And now this is the opportunity to purpose-build a venue for what the idea of Eau de Vie is, and to make something that's super grand — so the furniture will be much more plush and much more special occasion-style."
Expect quality booths and banquettes, a 15 metre-long bar, and a revamped Whisky Room. "The Whisky Room at this one looks amazing," says Potter Cavanagh.
What is the big idea behind Eau de Vie Sydney?
Eau de Vie Sydney is putting a big emphasis on a special experience.
"Maybe this is me just being an old warhorse," Potter Cavanagh says, "but there were a couple bars that really captured the grandiosity of a special night out — Bayswater Brasserie, for me, it was always a place where it just felt really, really special. I think Eau de Vie captured that as well.
"I really hope this iteration is that. I hope that it can be that for Sydney, and can be a really special place, you know you're always going to get an amazing cocktail, or an amazing spirit. And you can chat to the people who work there, and they're really informative and knowledgeable, but most importantly, they make you feel like it's a really special occasion. You've had a really special time. It's one of those places where you'll walk out with stars in your eyes."
Whilst they'll keep space for walk-ins, particularly at the long bar, the emphasis is on bookings for table service.
What can you expect from the drinks?
The cocktails will feature some classic Eau de Vie staples from days gone by, but there's a number of new creations on the way from Speakeasy Group's beverage creative, Kayla Reid.
"There are some classics that'll be returning but Kayla is working really hard on a new Eau de Vie menu, which will be going across both Sydney and Melbourne [venues]," says Potter Cavanagh. "She's been working on [that] now for quite a while and just put loads of effort in — it looks pretty exciting. She's so talented, she's so creative, so they're gonna be awesome."
There will be a focus on whisky, too, with 500-odd bottles gracing the back bar.
"While cocktails are definitely the focus for Eau de Vie, whisky is a big passion of the owners, and that's something where we still want to be known as one of the best whisky bars in Sydney, if not the country," says Potter Cavanagh.
When can you visit?
Expect each venue to soft open in mid to late April, Potter Cavanagh says, with the doors swinging open to the wider world in May.
Eau de Vie Sydney will be open from 4pm until 2am, Monday through Saturday (and closed on Sundays).
What to expect at The Sanderson in Sydney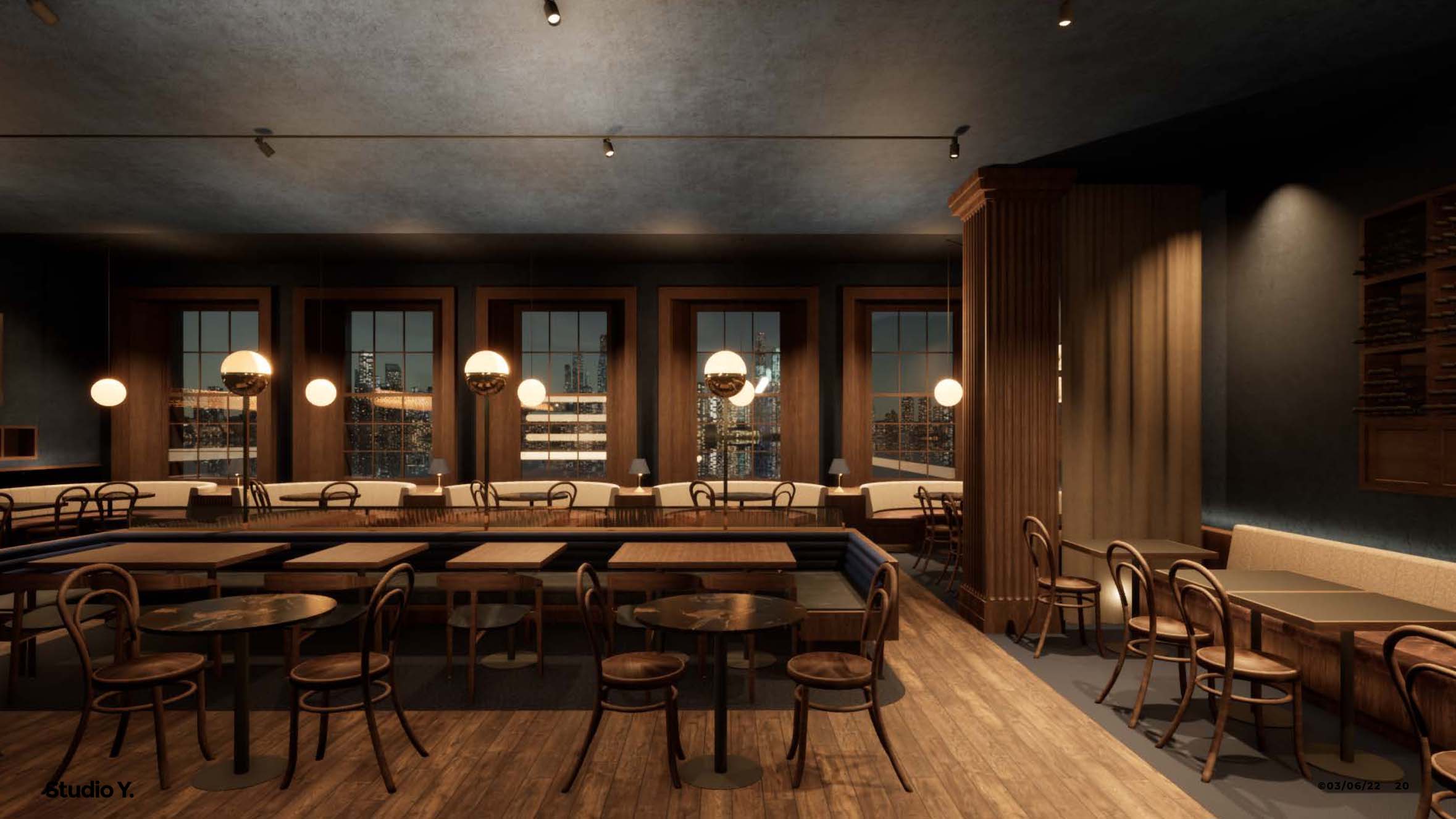 Where is it?
The Sanderson will open on the floor above Eau de Vie, one level up from George Street, with windows that let in light from the street.
What is The Sanderson about?
While they're staying tight-lipped on what we can expect from the menu for the moment, the emphasis here is on big, special occasion dining.
"If you can imagine going to Eau de Vie or Nick & Nora's and having that celebratory kind of special occasion experience with all the kinds of theatre and bells and whistles — imagine that but in a restaurant environment," Potter Cavanagh says. "That's what The Sanderson is. It's really high quality food served with aplomb, it's going to be really high quality ingredients, special occasion kind of food, [with] lots of theatre and fun in the dining room."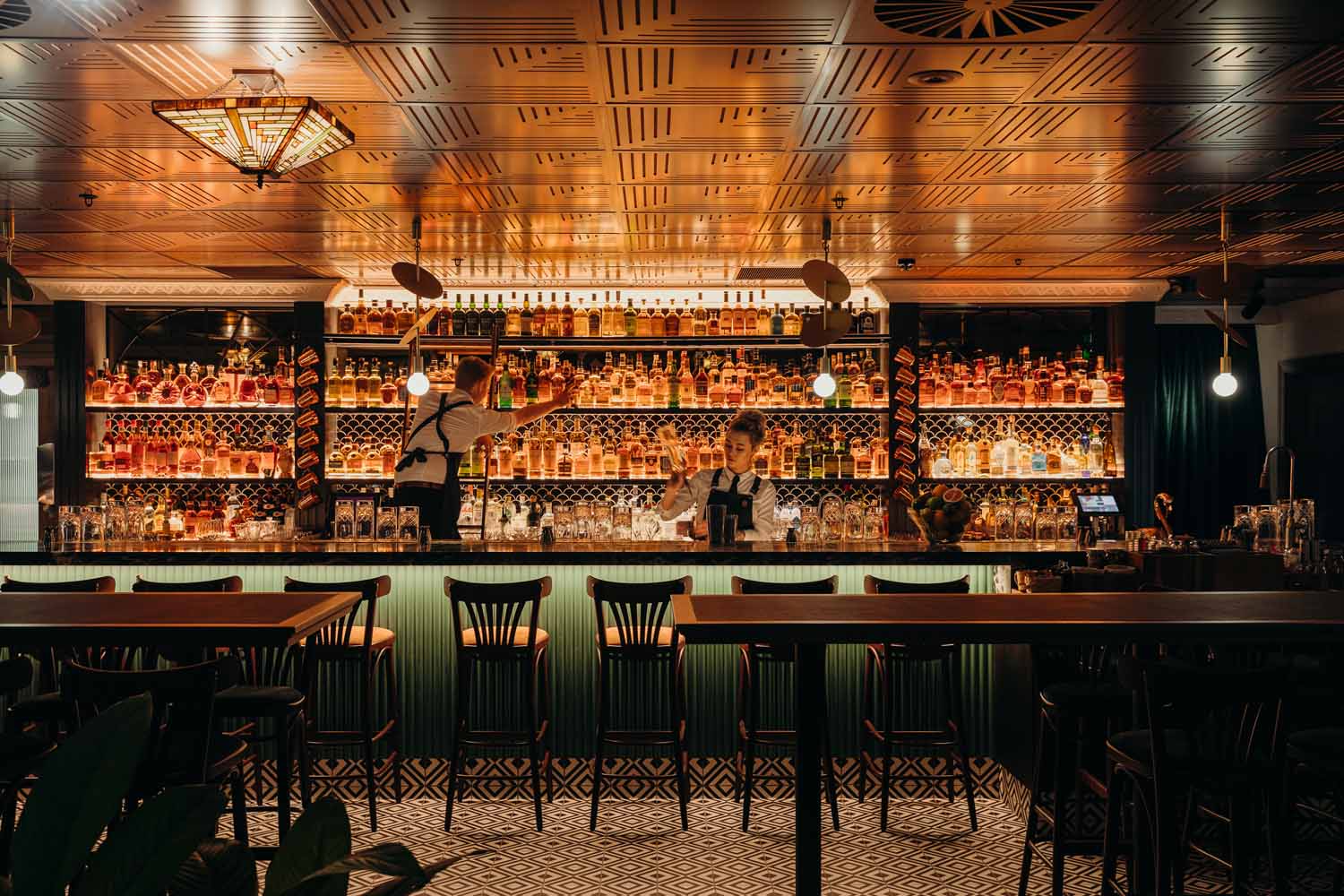 What will The Sanderson look like?
It will draw on some of the same style cues at Eau de Vie, but they'll distance it from the 1920s feel. "It's definitely not a speakeasy vibe," says Potter Cavanagh. "If you've been to Nick & Nora's Melbourne, and seen the kind of the kind of grandiosity there, you'll get a bit of an idea of the style. But it also wants to be very Sydney, and make the most of the heritage columns and windows that exist in the building that we're in. Making a feature out of those is important. At the end of the day, we're right, smack bang in the middle of Sydney, so it needs to feel very Sydney as well."
What can you expect from the drinks?
Expect the signature Speakeasy Group emphasis on experience, with top flight cocktails designed to complement the dining experience.
"We definitely want The Sanderson to have Eau de Vie-level cocktails, and then we want Eau de Vie to have The Sanderson-level food," Potter Cavanagh says. But the look and ingredients will be different for both venues.
When can you get a taste?
The Sanderson is expected to open to the public in May after soft-openings in April.
The Sanderson will be open for dinner on Mondays, and then for lunch and dinner from Tuesday to Saturday (and closed Sundays).
The group is also hiring right now
They're currently hiring across both venues in a range of roles — visit speakeasygroup.com.au/careers to express your interest.
"For me, Eau de Vie has always been somewhere that has attracted people who are really professional and really passionate about the industry — people who are lifers who want to go far," says Potter Cavanagh. "We definitely want it to be a crucible of professionalism, and have people who work there be people that feel like they learn a lot, and they develop a lot while they're there. The proof is in the pudding in that you only need to look back at all the incredible people who've gone through working there."