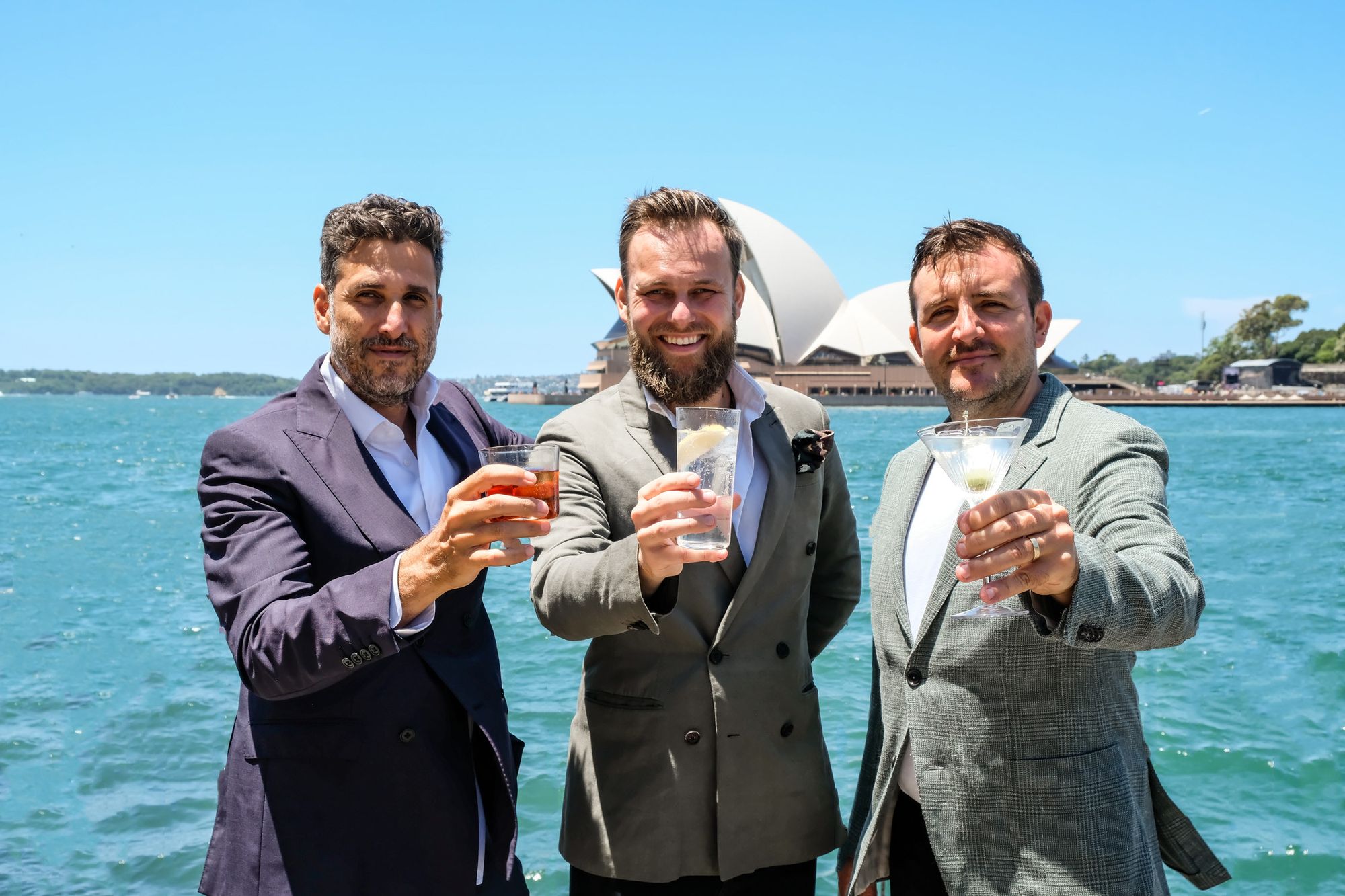 16 bars from 10 different countries are coming to Sydney for eight big nights.
A quick note up top: thanks to everyone who has subscribed recently —  we're now over 890 Boothby members — and a growing number of you are supporting Boothby with a paid membership. It's amazing, and very much appreciated. If you too would like to support the drinks journalism Boothby does, you can do so from $10 a month right here.
---
It's an undertaking the likes of which hasn't been seen on our shores before. The Maybe Group — the folks behind Sydney bars Maybe Sammy, Sammy Junior, Dean & Nancy, Maybe Frank, and the forthcoming El Primo Sanchez — and the Public Group (partners in El Primo Sanchez and owners of The Strand Hotel Rooftop) to bring 16 bar teams from across the globe to Sydney for one huge week.
From Wednesday 12 April to Wednesday 19 April, the Maybe Cocktail Festival will showcase 12 bars that currently sit on The World's 50 Best Bars list:  Sips, Barcelona (#3); Alquímico, Cartagena (#10); Jigger & Pony, Singapore (#12); Hanky Panky, Mexico City (#13); BKK Social Club, Bangkok (#14); Drink Kong, Rome (#16); Café La Trova, Miami (#21); Tres Monos, Buenos Aires (#27); Line, Athens (#31); Overstory, New York (#34); A Bar with Shapes for a Name, London (#37); and L'Antiquario, Naples (#46).
Joining those bars will be three from the 51-100 list of The World's Best Bars, too: Schofield's, Manchester (#59); Nutmeg & Clove, Singapore (#74); and Sweet Liberty, Miami (#94). The team behind the bar at Bar Termini in Soho, London, will also be bringing their take on aperitivo drinking to town.
Put it this way: 15 percent of the world's 100 best bars will be in Sydney in April. Crazy, right?
I can't think of another endeavour that has packed that much bartending talent from that many bars across the world into an Australian city — it's a huge undertaking.
It's an undertaking made bigger when you consider that the Maybe Group's Stefano Catino and Martin Hudak — the drivers behind the Maybe Cocktail Festival — are also weeks out from opening their next bar, El Primo Sanchez.
"When you think you have nothing to do," says Catino, "and you're opening a venue, which is three weeks behind, why don't you create a cocktail festival where you're inviting 20 people from overseas, some of the best bartenders [and] some of the best bars in the world to Sydney for a week to give Sydney an even bigger voice on the global bar scene."
"Not everyone can go around the world," says Hudak. "So we said, let's bring the world here. Let's get inspired. And let's not forget how much we can inspire them."
So in April, there'll be eight nights of bar takeovers, but also an emphasis on an exchange of ideas.
"We're also going to host a full day of masterclasses with some of the best speakers in the world such as Simone Caporale [owner of Sips, Barcelona]," Catino says.
"You meet Jean Trinh from Alquimico [in Cartagena, Colombia], the bartender's bartender," says Hudak. "During the pandemic, he looked after 80 employees, moved them to [his] farm, and he's so humble — we should learn so much from that."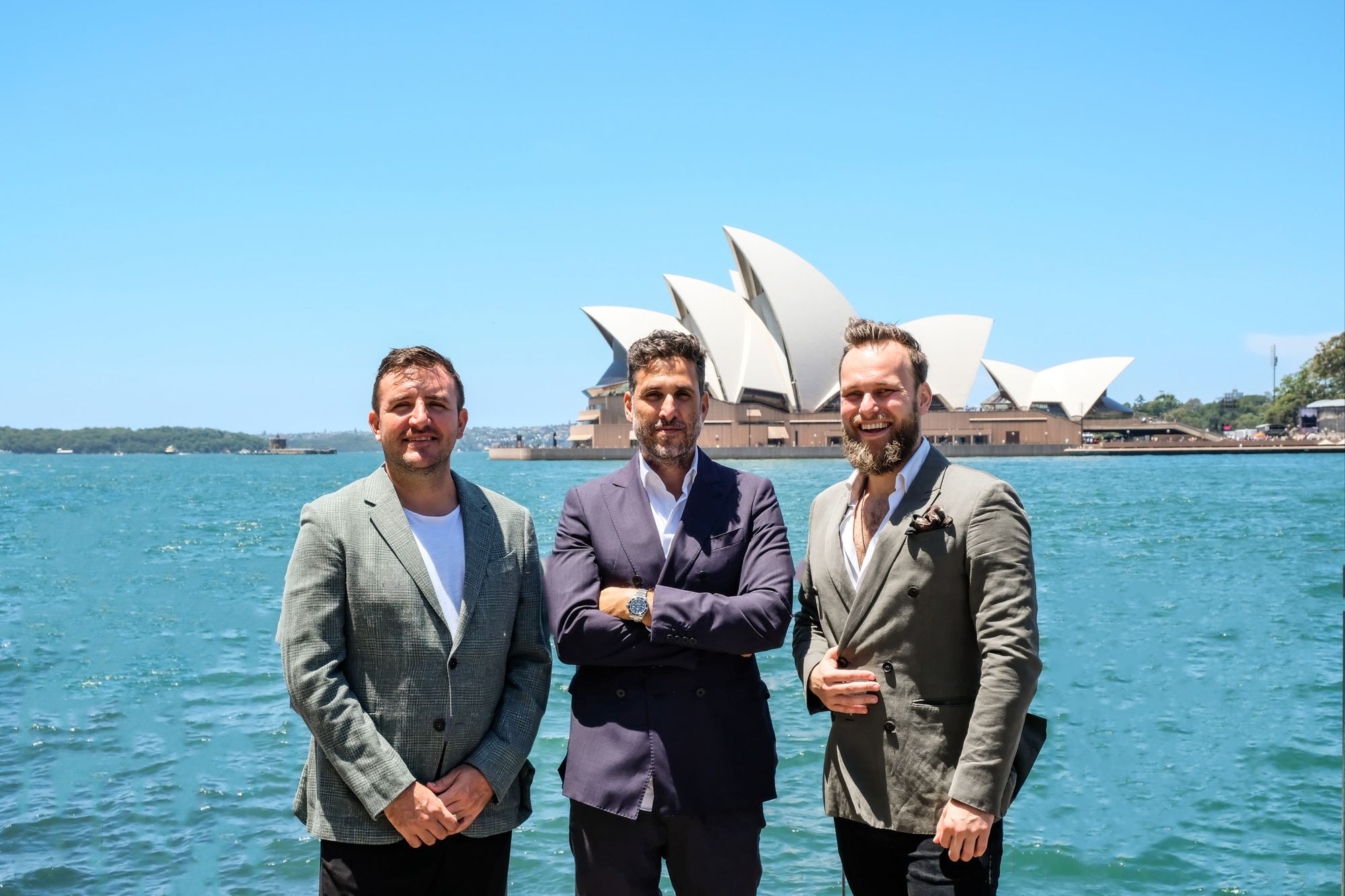 But Catino and Hudak want those bartenders visiting Sydney to learn about our bar scene and what makes Australian hospitality so strong. So they'll be encouraging the visitors to hit the city's bar and meet local bartenders.
"Coming to Australia four years ago," says Hudak, "I didn't know anyone and now I feel like a part of the family — everyone's supporting each other. And the community is so tight, everyone helping each other. And from the guest's perspective, I just feel like you always have fun in Australian bars. It's so personal.
"We are not too serious, and sometimes it really helps. [It's like] don't be serious about yourself — be serious about your job, yeah, but don't be serious about yourself."
Each of the takeovers will be free to attend, and some nights will see multiple events happening — it's going to be busy. Expect the masterclasses to be held on Sunday 16 April.
And whilst the full schedule of events will be unveiled in March, Hudak shared an idea of what's to come on the first Wednesday of the Festival.
"So we're opening on Wednesday with the two best hotel bars coming from Southeast Asia, and they're going to be happening in Dean & Nancy, our hotel bar, and they're going to be happening back to back on the same night, the same hour. As you've seen in Dean & Nancy, we have two stations, two bars, two rooms," says Hudak.
The plan is for Philip Bischoff and his BKK Social Club team to work one bar while in the opposite room and bar, the crew from Singapore's Jigger & Pony will be bringing their brand of hotel bar hijinks.
"Jigger & Pony are one on Asia's best bars," says Hudak. "They're an incredible international team, and the menu is unbelievable — the graphics, the taste, how they work with the bar is amazing. So the two best bars from Southeast Asia hotels in the same room for one night."
That's just the first night of the week.
So block out your calendars, schedule some leave and — if you're based outside of Sydney — book your flights. I'm pleased to say that Boothby is the media partner for the week, so expect more interviews with the high flying bartenders coming to town, and I'll see you there.
You can sign up to learn more at maybecocktailfestival.com and be the first to know when the full schedule lands in March.