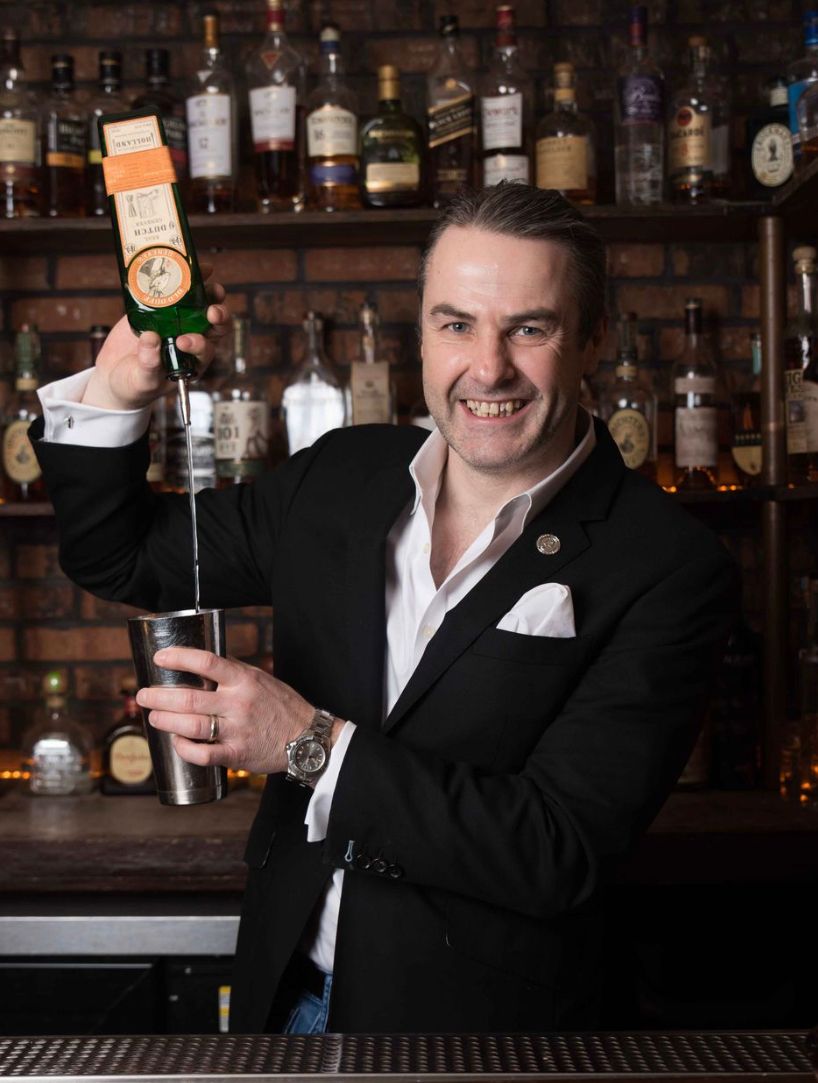 On the importance of being an asshole (sometimes), starting a spirits brand, and being a portfolio person.
You can listen to this episode in the player here, or take a listen on Apple Podcasts, Spotify, Amazon Music and on Android.
---
This week's instalment of Drinks At Work is one for any bartender, barback, waiter, chef — whatever. If you're in hospitality and you're looking to build your career beyond the bar and restaurant, Philip Duff has got some advice for you.
Why? Because Duff has gone and done it himself, and he's one of the few to do it so successfully. From beginning in bartending at the tender age of 15, to today, travelling the world as a spirits educator, writer, bar and brand consultant, and as the founder of Old Duff Genever, Philip has built a career that seems to suit his personality — he's restless and forever curious about the world, reading a couple books a week, and always on the hunt for fresh ideas.
Philip shares his advice on what to do if you're keen to start a spirits brand, talks about the importance of being an asshole (at least some of the time), and offers some insight into where he thinks the opportunities in the drinks industry are today.
Below, I've got a few key highlights from the interview. It was hard to narrow them down, and it's best to experience Duff in full flight and in his own words — you can get the podcast on Apple Podcasts, Spotify, Amazon Music and in the player on the page here.
By the way — if you are enjoying these emails and the podcast, please forward this to a friend, so they can subscribe to the newsletter themselves here.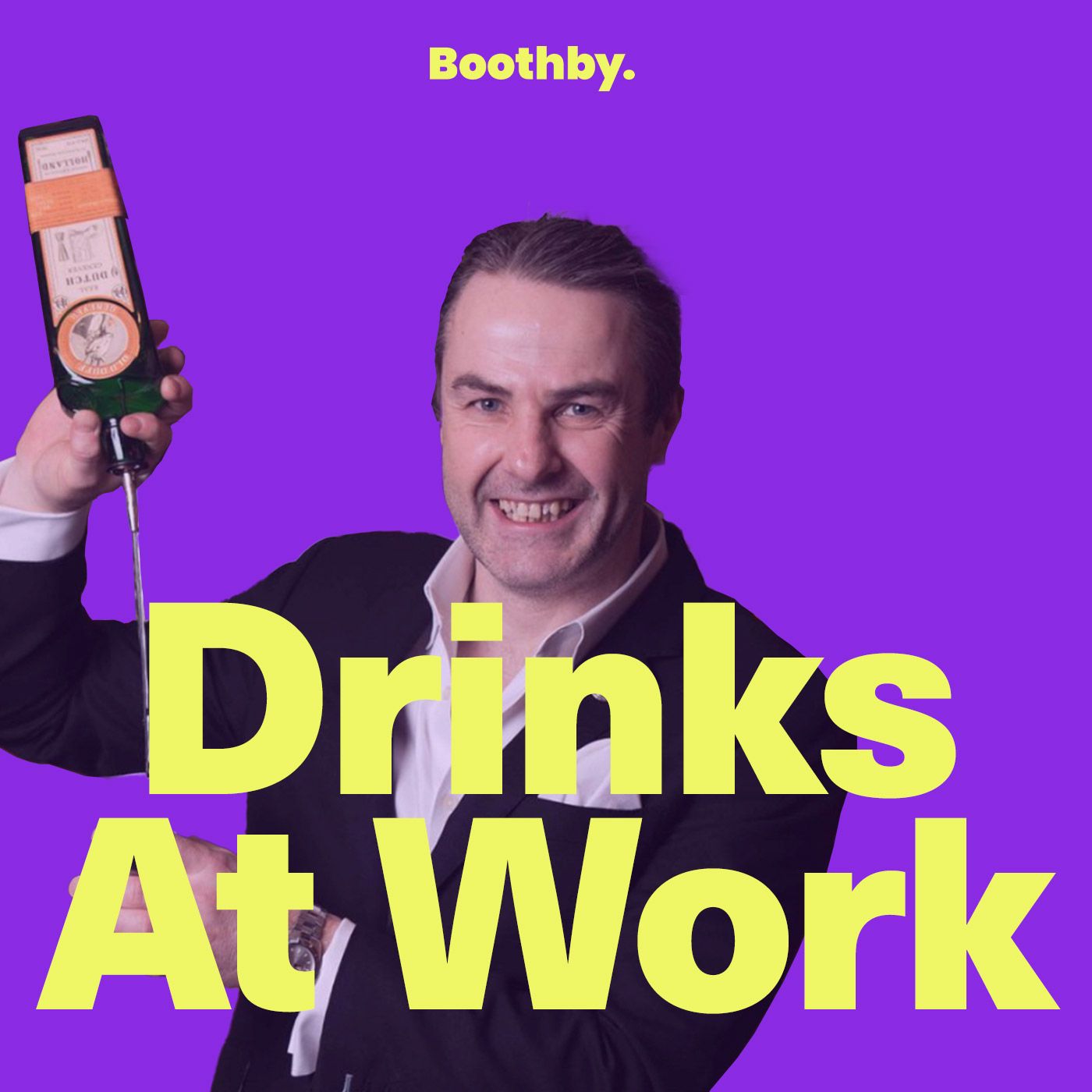 "Very often, my job is to be an asshole."
Nothing creative ever came from a committee. And that's good for Duff, because when he comes on board as a consultant, it's because they need outside ideas from someone who doesn't care about inter-office politics or who does what job.
"I don't care if that fat dude in the corner is the CEO," Duff says. "If an idea is shit, I'm gonna say it's shit. And I have built up a fairly loyal following of clients, some of whom I have had for many years, they realise this is a kind of a shortcut to innovation for them. Instead of having an in-house asshole, they've outsourced it to me."
"If you really, really love distilling, you shouldn't start a brand."
No matter what avenue of life you find yourself making a career in, it helps to be aware of what your strengths and weaknesses are — as well as your passions.
Duff says that if you love distilling and enjoy the act of doing it, then perhaps starting a brand isn't for you. Why? You won't have the time to distil, he says, because there are far more important uses of your time as a brand founder.
"As Distil Ventures, the incubator arm of Diageo likes to say, Johnnie Walker's dead, Jack Daniels is dead," Duff says. "But people can shake your hand, right? So whether you want to or not, you've got to pack your bags, get on the fucking road, shake hands and kiss babies. That's the best use of your time."
"Be a portfolio person."
Forget having a side hustle, per se — Duff's career is a series of concurrent careers. "There's no main hustle," he says.
Perhaps that's because, as he says, he gets bored easily.
"I am a firm believer that you should move out of your comfort zone, you should take on challenges," says Duff. "I think you should be a bit of a portfolio person, right? By which, I am a brand owner still, but that helps me be a better consultant. But being a consultant for other brands, whether it's doing education, training, writing, you know, widens my network, which helps my own brand, which helps my customers' brands. And most of all, it keeps me from getting bored."
This kind of career isn't for everyone. It helps to be a little restless, and to be the kind person who is okay without routine — someone who is forever on the go, because that's the job.
"In the four years before [Covid], I had been — even by my standards — travelling a lot," Duff says. "It was 40 long haul countries a year."
"I'm always looking for things to expand my mind."
Here's where that restlessness — the curiosity — comes in handy. Despite the titles to what he does, Duff really is in the business of ideas. That might be in communicating and transmitting them to others as educational seminars at bar shows around the world, or it might be in the development of new brands. But new ideas don't come fully formed in some lightbulb moment, you've got to feed creativity.
"I read several books a week," says Duff. "I'm an inveterate reader. So I'm always looking for things to expand my mind a little bit, and I don't even need to think about thinking about making it relevant for the bar world anymore, it seems to happen on autopilot."
---
This week on Boothby
This week has unintentionally shaped up to be something of a Maybe Sammy-inspired week; first came the news on Monday that they'll be hosting the world's number three bar, Barcelona cocktail den Paradiso, this Sunday (and anyone can attend — here's how); then in support of Australian Cocktail Month we profiled Stefano Filardi from Dean & Nancy on 22 (which was opened by the Maybe Sammy team in 2021); and then yesterday an overdue episode of At The Bar with the effervescent and talented Sarah Proietti, sharing what she knows about hospitality, and how it can help us in our everyday lives.
---
Thanks for listening to Drinks At Work and for reading Boothby. If you like the episode or enjoy this email, please send it on to a friend who might like it, too — after all, we're a small start-up publisher and can always use the help to spread the word. And you can let me know what you think about this week's episode, and  who you'd like to hear from on the podcast by replying to this email.
You can listen to Drinks At Work on Apple Podcasts, Spotify, Amazon Music and on Android.